Pattaya Nightlife; Hedonistic Heaven

I'll start with a quick note on what I mean by Pattaya Nightlife. Unlike most western countries, much of what makes up the daytime economy here is open deep into the night. You'll find in Pattaya that shopping outlets, drinking outlets, massage parlours, sports facilities, and all sorts of tourist attractions are all open for business until late.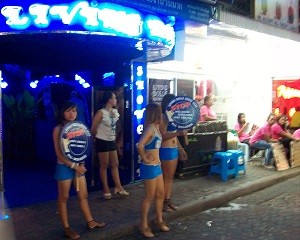 In this section I'll write about the best places in the city for a great time out in the world's largest naughty nightlife extravaganza.
The Pattaya Nightlife scene has developed rapidly over the last 30 years and that development is still ongoing. The city has traditionally been dubbed 'Sin City', and it is regarded as being the 1st choice destination for a Thailand sex vacation.
Let's be absolutely clear, the 'Sin-City' name tag is well deserved, Pattaya has a much larger array of tourist focused night time venues than any other destination in Thailand.
Even Bangkok's nightlife industry pales in comparison.

Whilst the Pattaya nightlife is second to none, you should not assume that every other Westerner you will see on the street is here just for that. More and more families are choosing to holiday here, and there is a large and growing expat community.
Pattaya caters for all sorts of visitors these days, it is not all about the naughty nightlife. There are thousands of bars to choose from and everywhere is within walking distance. However, if you don't want to walk, there's a constant flow of 'pick-up taxis' on the main roads that will take you where you want to go.
If it's female company you are looking for, the bars  are full of ladies waiting to meet up with you. They are, of course, working girls. There are around 30,000 girls working in the Pattaya nightlife industry, and they will make you feel very welcome.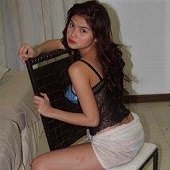 The vast number of Thai nightlife venues to choose from will give you plenty of opportunities to meet girls. But, if you prefer a more slow paced and intimate way of meeting ladies, you might be interested in checking out my:
Pattaya Nightlife Hotspots

North Pattaya:
Naklua Nightlife & Drinking Street
Many of the city's best hotels are located in the north of Pattaya off Naklua Road and around Wong Amat beach. The nightlife options here are not as hectic as in some areas, but there are some top quality dining options. It's a good option for a few drinks, and 'Drinking Street' has plenty of bars.

Pattaya Soi 6
This place offers a completely unique experience. It is very popular in the daytime as well as at night. Prices are cheap and, if it's naughty nightlife you want, this place is definitely for you! The report winds up with a look at the appearances of the ladies. Even if you don't want to partake in the extra's, it's a must see!
Central Pattaya:
Soi 7 and Soi 8 Pattaya
These are a very popular choice. The two Sois run parallel to each other from 2nd road down to Beach Road. The first half of the report looks at the location of the soi's, customer profile and hotel recommendations. The second half of the report concludes with a look at all the different entertainment options that you have on these popular sois.
Soi Buakhao
This is a less well known venue for a night out. Prices here are amongst the lowest in Pattaya, and it is popular with long-term visitors and expats. Most of the bars are beer bars, and you are less likely to be molested by the girls if you are just looking for a quiet drink.
Soi LK Metro
As the name suggests, this Soi takes an 'L' shape and can be accessed from either Soi Buakhao or Soi Diana. It's another less well known little gem that must be seen, it's Pattaya nightlife at its best. There are good beer bars, cheap prices, a buzzing atmosphere and some great gogo bars here.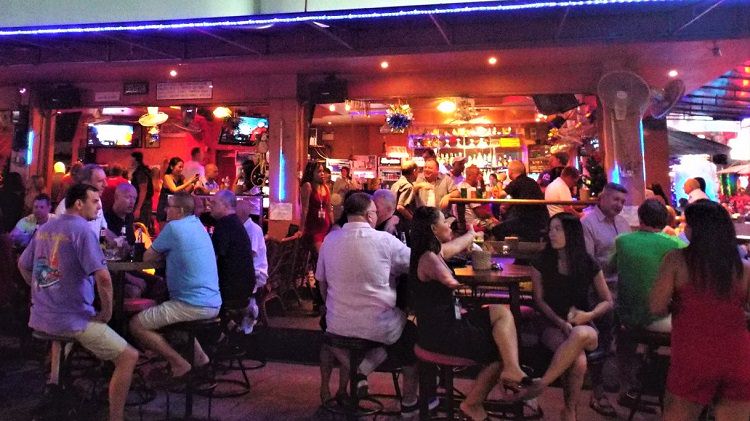 The Billabong Bar on Soi LK Metro
Soi Diana
Connecting 2nd Road to Soi Buakhao. There is a good selection of bars to choose from and, as you get close to Soi Buakhao, you can access Soi LK Metro from Soi Diana.
Beach Road Pattaya
Stretches for about 3km. The busiest nightlife section runs from Soi 7 to Walking Street (about 1.5km). There are fewer bars than might be expected, but there are a few clusters worth checking out. One word of advice though, the prices that you will pay for a beer here are not the lowest that Pattaya has to offer.
Pattaya Second Road
There is a selection of bars to choose from here, and prices tend to be a little lower (depending on the venue). 2nd Road runs parallel to beach road, being about 400 metres further inland. The best parts are just off Soi 2 with live music and a good selection of bars, and between Sois 10-12 where there are lots of bars.
Soi New Plaza
This is a quieter soi that is growing in popularity as the nightlife scene gradually shifts inland. This is one of the connecting sois between Second Road and Soi Buakhao.

South Pattaya:
Walking Street Pattaya
This is the heart of the Pattaya Thailand nightlife. It offers the largest complex of bars, gogos, and Pattaya clubs. There are also some excellent Sois, full of character, that join onto Walking Street. The whole area attracts crowds from all over the world, and some of its naughty attractions are not just for gentlemen!! Some of the best restaurants, gogo bars and hotels are located here, right in the liveliest nightlife hotspot in Pattaya.
Action Street Pattaya
This is a development that, and along with the 'Blue Rahtree' development, never really took off. The place was never promoted for some reason despite offering some very good infrastructure. This location could still become a top nightspot if it works its way onto the tourist map, but right now it is a ghost town.
Jomtien Nightlife
A few kilometers to the south of Pattaya is Jomtien, probably the most popular expat area of the city. There's a good mix of bars and restaurants, with the Rompho complex being one of the largest beer bar concentrations anywhere in Pattaya.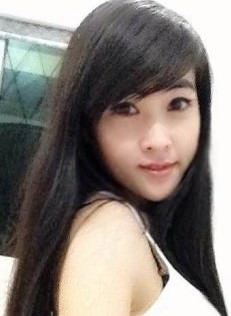 This lovely petite young lady, 28 years old and only 47kg, is looking for a western man to be her boyfriend. If you would like to meet up with girls just as lovely, you can with my:
Recommended Dating Sites: