Pattaya Nightlife

(Hedonistic Heaven)
The Pattaya nightlife scene is the biggest and best that Thailand has to offer if you lots of bars to choose from. Comparisons with Bangkok and Phuket are inevitable, but if you just want to get drunk and meet lots of girls, Pattaya is the best place to be.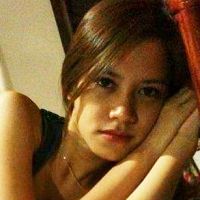 Modern technology is having a big impact on the bars in Thailand... the best girls have always been reluctant to work in bars for fear of being seen by someone from their hometowns, but there are lots of girls online at:
You don't get the high-class establishments that Bangkok enjoys, or the world class beaches that Phuket enjoys, but you do get an almost endless number of bars. Those bars don't employ as many 'available' ladies as they once did but, for now, there's still a lot of options.

The city does have a reputation for being a seedy sex-tourist destination, and there's no denying that it is a well-deserved reputation, but I can almost guarantee that any single guy who visits this place will enjoy himself!
This enjoyment will not extend to anyone who is arrogant enough to bring his Western sense and sensibilities with him to Thailand, and there are some condescending, sanctimonious assholes who love to hate the place, but who cares about them…
…Pattaya is all about enjoying guilt-free adult fun in abundance!
I'd advise you to conceal you travel plans from anyone at your workplace, or anyone whom you suspect of being a member of the holier-than-thou brigade, because unwanted attention can cause some harm to your reputation back home.
In this section of my site I'll write about the best places in the city for a great time out in the world's largest naughty nightlife extravaganza.
The Pattaya Nightlife scene has developed rapidly over the last 30 years and that development is still ongoing. The city has traditionally been dubbed 'Sin City', and even Bangkok's naughty nightlife industry pales in comparison.
Whilst the nightlife is second to none, you should not assume that every other Westerner who comes here is only interested in the naughty stuff. More and more families are choosing to holiday here, and there is a large and growing expat community.
Pattaya caters for all sorts of visitors these days, and the local authorities are working to clean up the city's image, but at the current time they have failed to spoil the fun!
The bars are packed full of ladies waiting to meet up with you and they are, of course, working-girls. There are an estimated 30,000 ladies working in the Pattaya nightlife industry, and they will make you feel very welcome.
Pattaya Beer-Bars
If, during your innocent refreshing beer in one of the many beer-bars in Pattaya, you are literally struck down and left gasping for air by the sheer jaw dropping beauty of a lady working there, I have good news… you should easily be able to convince her that the two of you are meant for one another!
If your relationship with the girl blossoms then, in honour of your true love, you'll need to pay her at least 2,000 baht the next morning…
Beer-bars are by far the most numerous type of drinking outlet in Thailand, and they are the mainstay of the Pattaya nightlife. The vast majority of them are quite small open-air bars that are able to cater for about 30-50 customers. A bar like this might be home for about 6 to 12 girls at any one time depending on how popular it is.
Typically, beer bars are square shaped with seating around three sides. Many have tables situated in front of the bar too. Some have pool tables which you can use either with a friend or with one of the ladies that work at the bar. Nearly all have TV's that show live sports.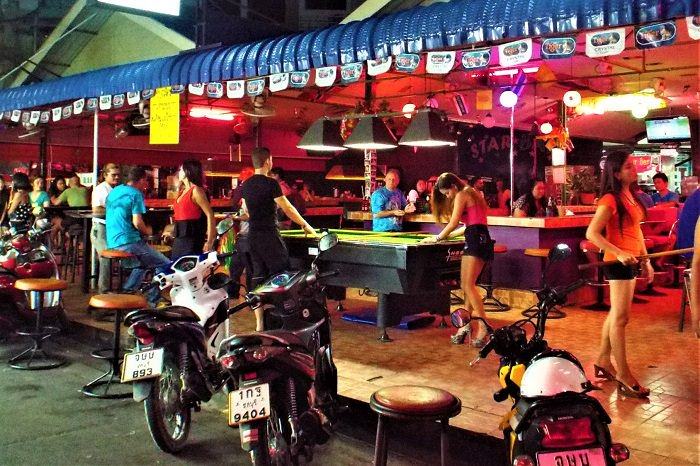 Typical beer-bars in Pattaya.
On some sois there are rows and columns of beer-bars clustered together. It makes the atmosphere and the fun much better, in my view, when so many venues are crammed together in one place. On many sois you sit down and be entertained just by watching as guys get cajoled by the bar-girls to come inside and have a drink with them.
Smaller than the square beer bars are the mobile bars that you see here and there. These usually take the form of Volkswagen Camper Vans that have been converted into mobile bars. You can usually get the same range of drinks from these bars that you get elsewhere and some even offer cocktails.
Pattaya Beer Bars; the beverages
My advice about drinks is to stick with those that are opened as you order.
I like the odd whisky here and there, but the Western stuff often tastes watered down to me, and Thai whiskey tastes completely different. The bottled beers on offer are usually Chang, Heineken, Tiger, San Miguel Light, Singha, and occasionally Carlsberg and Leo.
Be careful with the Chang (ABV 5.5%), compared to your average beer strength in the UK of 4% it is strong enough to really make a difference by the end of the night. Drinking ten bottles of Chang beer is equivalent to drinking nearly 14 bottles of standard UK strength beer.

Pattaya Beer Bars and Patrons
The drinking culture in Thailand is a little different to that in the West and you'll find that Thai men do not drink at the same bars that foreigners drink at. In the tourist focused Pattaya nightlife hotspots you'll see foreigners from all over the world, including other parts of Asia, but you won't see many Thai men drinking there.
This isn't because of the prices; beer is available at some tourist bars at very low prices. It isn't because Thai men don't like to drink alcohol... in fact working-class Thai men have got something of a bad reputation for being hard-drinking womanizers!
Thai men just prefer to drink at establishments that cater to an almost exclusively Thai audience, with Thai music, Thai food and Thai sensibilities.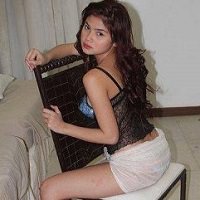 Modern technology is having a big impact on the bars in Thailand... the best girls have always been reluctant to work in bars for fear of being seen by someone from their hometowns, but there are lots of girls online at:
There is a deep feeling by many Thais that the overt promiscuity on show in the farang bar scene is a bit distasteful. That's not to say that there is no naughty nightlife scene in traditional Thailand, there is, but business there is conducted in a much more inconspicuous manner.
Most Thai people are at a complete loss to explain why on earth any man would want to parade around the streets in open view for all to see with a obvious prostitute clinging to his arm. When you think about it, they have got a point, it isn't exactly the kind of thing you'd do in your home town back in farangland!
Being seen with a prostitute would be regarded as deeply shameful to any respectable Thai man, so the farang orientated bar scene just doesn't appeal to your average Thai man. Foreigners, on the other hand, are more than happy to go with the flow since they are often thousands of miles away from the prying eyes of their countrymen!
An altogether more 'down to business' experience can be found in the beer bars of Soi 6. These bars tend to be more in-door than the usual bars, and many have darkened windows so that people cannot see what's happening inside…
If you like to watch sports whilst enjoying a beer, you will be well catered for. Many Pattaya bars show live European sports at the weekend (shown early to late evening due to the time-zone difference). These are then repeated over the next few days during the daytime. English Premiership soccer seems to dominate the sports listings, but you can usually find whatever you are looking for.
Not all Pattaya bars have girls working in them who will try to lead you astray. There are plenty of good spots dotted around everywhere where you can just enjoy a quiet drink uninterrupted (except by street-hawkers who will want to sell you anything from watches, to beach towels, to manicure sets).
If you really want to be left alone, you will find the odd western-style bar here and there. These are air-conditioned indoor bars where you will probably find one of your favourite beers from back home. The downside is that these bars are not cheap, and some people think that the beers don't taste quite like they do back home.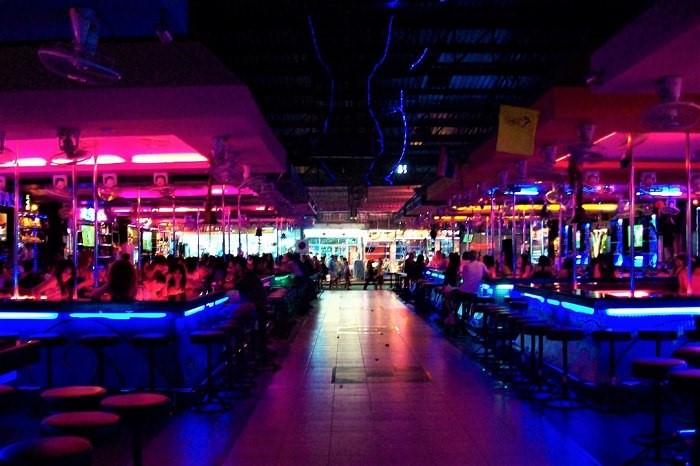 The Simon Beer Bar complex on Walking Street.
A-Go-Go Bars in Pattaya
As you may be aware, a-go-go bars are basically Thai strip clubs, and Pattaya has by far the largest number of them with over a hundred to choose from. Quality varies by a wide margin, with some employing truly beautiful ladies and others employing overweight not-so-beautiful ladies…
The best a-go-go bars are located on Soi 15 just off Walking Street but they are also the most expensive. Soi LK Metro is almost as good and prices are a little lower. In both these places you have plenty to choose from, and entry is free meaning that you can quickly scope out which bar you want to spend some time in without having to part with any cash.
The prices inside these bars are reasonable considering what is on offer. A beer that cost you 60 baht in a standard beer-bar will most likely set you back around 125-150 baht in a good a-go-go bar.

Shows & entertainment
Some a-go-go bars are quite small and basic, but the better options usually have some performance acts on stage. These range from acrobatics to traditional Thai dancing acts, and there are even some acts that require a member of the audience to participate.
For example, I've seen one act that has four girls (all beautiful) who come on stage dressed in not much. They will entice some unsuspecting customer onto the stage, bind his hands, and strip off his shirt. Next they oil themselves up in-front of him and cover his eyes with a blindfold. Whilst blindfolded a ladyboy comes on stage and gives him a bit of a kiss and a caress…
It's harmless enough, nothing hard-core, but good for a laugh.
Buckets of ping-pong balls are usually available for purchase and, if you sit near to the stage, you can throw them to your favourite girls when as they parade. Each ball is worth a small amount of money to the stripper that catches it.
It's entertaining watching the girls jostling for the balls.

Promo girls outside Peppermint a-go-go, Walking Street.
On occasion, a wad of 20 baht notes is released from above the stage. The notes go everywhere as they come down, and the girls squeal with excitement as they try to catch them.... it's all good fun!
If you are interested in getting to know one of the girls a little better, it's straight-forward enough. With the exception of some novelty dancers, the girls in a-go-go bars wear numbers so that, if one of them catches your eye, you can ask one of the waitresses to approach the lady you like. The waitress will ask her if she would like to come and talk to you.
There is no obligation on the gogo girl to talk to you, but it is very unlikely that your request will be declined and if it does happen it probably just means that she already has a customer lined up.
One thing I've never seen in a Pattaya a-go-go bar is a full on live sex act - this is prohibited in Thailand. There have been occasions when this has happened, but the police are quick to find out about such things and when they do the bar gets ordered to close. I guess that such things only happen in failing bars as a last ditch attempt at making some cash…
One of the more irritating aspects of some (only some, not all) of the smaller a-go-go bars is that, as well as having girls on stage, there are also girls sitting around waiting for you to walk in. As soon as you do walk in, one of them will come to sit with you. This is no problem if a) you want company, and b) you want her company in particular - which is not likely.
If you don't mind this sort of thing then it is not a problem. On the other hand, if you do want company, you might feel a bit awkward telling the first lady to go for a walk because you would like to speak to someone else!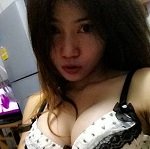 There are tens of thousands of Thai girls searching for romantic adventures with western men online. You can easily find good-looking girls for casual sex and fun times, or someone suitable for something more serious with:
Discos & Clubs
First of all, I'm not writing here about 'gentlemen's clubs'. There are some very good gentlemen's clubs in Pattaya that are well worth a visit. They offer incall or outcall escort girl services, but that is a topic for a separate page.
The focus of this page is on nightclubs, and they operate in much the same way as the nightclubs that you get in West, but with a twist!
A Pattaya disco, club, nightclub or whatever name you prefer, is a somewhat different type of establishment to the sort of thing that you may be used to in the West. I don't mean different in terms of paintwork, music, drinks or any of that stuff. No, I'm talking about the thing that the majority of guys, young and old, go to these places for i.e. girls!
I remember countless nights out in the U.K., I've forgotten most, where the end destination of the beer crawl was a nightclub. I've been out in Nottingham, London, Derby, Leeds, Manchester and Liverpool (if you're reading this in the U.K., check Liverpool out. 'Mathew Street' and 'Concert Square' are by far the best nightlife venues of anywhere I've seen in the U.K.). These cities only really get going on the weekends, and only then during specific hours.
As a younger man, I used to love going to nightclubs and talking to girls. The glimmer of opportunity presented a challenge that had to be met! I was about average in the success department, which meant getting rejected most of the time.
In any of the clubs in Pattaya you are a virtual superstar from the moment you walk in. It doesn't matter if you are old, fat, bald etc. It doesn't even matter if you dance like a rhino. When you are in a Pattaya club, fun is more or less guaranteed.
Some of the 'purist' womanisers might argue that the thrill of the chase is missing in the Pattaya nightlife scene, and they would be correct. If it's a challenge you are after, ask a Thai nightclub girl to pay you for your company - that should keep you busy for a while! For the rest of us, the lack of a challenge has its compensations…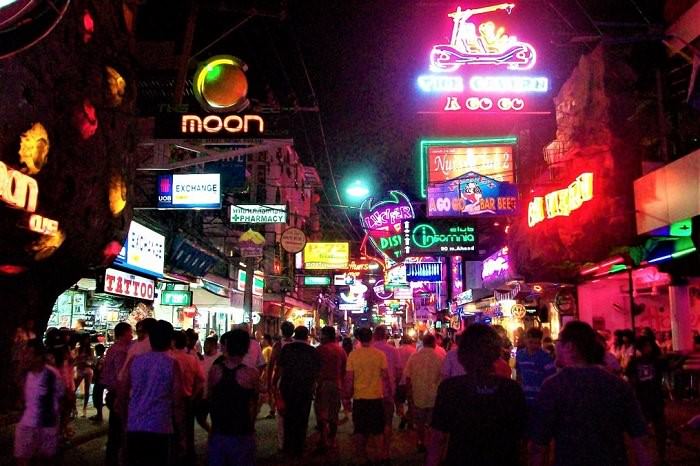 All the noteworthy clubs are located on Walking Street.
There is a selection of different types of theme to choose from when deciding which club to head off to. Most cater for a younger audience, but you will still find all age groups in there. The themes to choose from vary according to the music they play; you can find all sorts, from the latest stuff in the charts, to rock 'n' roll, hip hop, R&B etc etc.
The best place to head to for discos in Pattaya is Walking Street.
There are a good number to choose from here including Insomnia, Tony Disco, Mix Night Club, Marine disco, and many more. Some of the discos have bar areas inside them when you walk in. This is because some customers just want to have a drink in a beer-bar type atmosphere, and check out the other customers before deciding whether or not they want to progress into the disco proper.
Once inside the main disco area it's a familiar scene to what you will find in Western clubs. There will most likely be a large central dance-floor, a seating area and a standing area. There will either be a resident DJ, or there might be a selection of live music acts (depending on your favoured 'theme').
If you are tempted to try out a disco, the best time to go is late... sometime after midnight. If you go before that time it will most likely not be that busy. The clubs are all open until late on, so there's plenty of time before closing.
If you go early you might find that there are drinks promotions on offer that are quite competitive, but the club will likely be almost empty. So, it might make sense to check out the interior of a club in the early evening just so that you know where you want to end up later, but generally speaking you won't have much fun in these places until the early hours of the night.
If you time in right, you should find that the ladies outnumber the male clubbers by quite a lot... enjoy!

Thai Dating Mega Book
For anyone who wants to impress the loveliest ladies in Thailand, and win their hearts, my instruction rich mega book is here for you: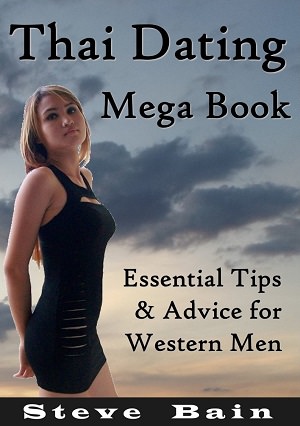 Find beautiful, trustworthy girls for long-term romance, or fun-loving ladies for casual sex with no-strings attached.

Learn all about Thai Dating Culture, what to talk about, what to avoid, how to present yourself, and how to impress.
Comes with my ongoing support, i.e. you'll be able to ask me questions and get my answers.
ONLY $27.00
Pattaya Nightlife Hotspots

North Pattaya:
Naklua Nightlife & Drinking Street
Many of the city's best hotels are located in the north of Pattaya off Naklua Road and around Wong Amat beach. The nightlife options here are not as hectic as in some areas, but there are some top quality dining options. It's a good option for a few drinks, and 'Drinking Street' has plenty of bars.

Pattaya Soi 6
This place offers a completely unique experience. It is very popular in the daytime as well as at night. Prices are cheap and, if it's naughty nightlife you want, this place is definitely for you! The report winds up with a look at the appearances of the ladies. Even if you don't want to partake in the extra's, it's a must see!

Central Pattaya:
Central Pattaya has a lot of different venues to choose from and whilst I've written dedicated articles for most of them, some have slipped through the net… for now. Three in particular are worthy options that you should check out:

Soi Made in Thailand is located a little further down Second Road opposite the Central Festival shopping mall. Soi Made in Thailand has got lots of stuff going on and has had a lot of development recently with more bars and a connecting route to 'Tree Town on Soi Buakhao.
Soi Honey is well established as a premier destination if you are looking for a naughty massage. There are lots of massage parlours and many of them double as bars. The name of the soi relates to the Honey Massage parlour that has been around for a long time. If you are looking for a ladyboy massage, I hear that this is the place to go.
Soi Chaiyapoon is another naughty massage soi located near to Soi Honey. Be warned that the girls here are no 'shrinking violets', they will almost certainly attach themselves to your arm as you wander past, and fun times are easy to arrange…

For info on the main Pattaya nightlife options, click on a link below:

Soi 7 & Soi 8 Pattaya
These are a very popular choice. The two Sois run parallel to each other from 2nd road down to Beach Road. The first half of the report looks at the location of the soi's, customer profile and hotel recommendations. The second half of the report concludes with a look at all the different entertainment options that you have on these popular sois.

Soi Buakhao
This is a less well known venue for a night out. Prices here are amongst the lowest in Pattaya, and it is popular with long-term visitors and expats. Most of the bars are beer bars, and you are less likely to be molested by the girls if you are just looking for a quiet drink.

Soi LK Metro
As the name suggests, this Soi takes an 'L' shape and can be accessed from either Soi Buakhao or Soi Diana. It's another less well known little gem that must be seen, it's Pattaya nightlife at its best. There are good beer bars, cheap prices, a buzzing atmosphere and some great gogo bars here.

Soi Diana
Connecting 2nd Road to Soi Buakhao. There is a good selection of bars to choose from and, as you get close to Soi Buakhao, you can access Soi LK Metro from Soi Diana.

Beach Road Pattaya
Stretches for about 3km. The busiest nightlife section runs from Soi 7 to Walking Street (about 1.5km). There are fewer bars than might be expected, but there are a few clusters worth checking out. One word of advice though, the prices that you will pay for a beer here are not the lowest that Pattaya has to offer.

Pattaya Second Road
There is a selection of bars to choose from here, and prices tend to be a little lower (depending on the venue). 2nd Road runs parallel to beach road, being about 400 metres further inland. The best parts are just off Soi 2 with live music and a good selection of bars, and between Sois 10-12 where there are lots of bars.

Soi New Plaza
This is a quieter soi that is growing in popularity as the nightlife scene gradually shifts inland. This is one of the connecting sois between Second Road and Soi Buakhao.

South Pattaya:
There are two venues in particular that stand out in the south of the city that I have not mentioned elsewhere; both run from Second Road down to Beach Road:
Soi 13, 1 (also known as Soi Yamato) – this has a bar at the top corner called the Wonderful Bar. I wouldn't quite go as far as to call it wonderful, but it is a decent place for a drink. From around 7pm there is a live music act most nights. Walking further down the soi towards Beach Road there is an assortment of small bars and restaurants many of which are popular with the older crowd.
Soi 13, 2 (also known as Soi Post Office) – Wandering down the soi to the beach, there is another good selection of bars and restaurants. There are also quite a few massage parlours here where (at the time of writing) you can get a 1 hour massage from two ladies for a mere 500 baht.

For details about the main nightspots in South Pattaya, click on a link below:

Walking Street Pattaya
This is the heart of the Pattaya nightlife. It offers the largest complex of beer bars, a-go-go bars, and clubs. There are also some excellent Sois, full of character, that join onto Walking Street. The whole area attracts crowds from all over the world, and some are just mainstream tourists who are there to fire off a million camera shots… Happily, after about midnight these nuisances disappear and the real fun starts.

Action Street Pattaya
This is a development that, along with the 'Blue Rahtree' development, never really took off. The place was never promoted for some reason, despite offering some very good infrastructure. This location could still become a top nightspot if it works its way onto the tourist map, but right now it is a ghost town.

Jomtien Nightlife
A few kilometers to the south of Pattaya is Jomtien, which is probably the most popular expat area of the city. There's a good mix of bars and restaurants, with the Rompho complex being one of the largest beer bar concentrations anywhere in Pattaya.

Boyz Town & Other Gay Areas
All of the main gay areas of Pattaya are located in the southern part of the city and Boyz Town is the most well known of these. Less well known are Sunee Plaza and Soi Night & Day. For more details, click the link.

Pattaya Nightlife Dangers
There's a popular quote in Pattaya that I quite like due to its simplicity – it relates to the Westerners that fall in love with the wrong sorts of Pattaya girls:
"There's a lot of people who come here with a lot of money… and there's a lot of people who go home with no money!"
The naughty nightlife in Pattaya is extremely seductive, and you really need to keep your feet firmly on the ground. Do not fall for any sob stories, don't invest in the next big opportunity, ignore the ticket-touts on Walking Street, and don't believe anything that sounds too good to be true...
If you are sensible and don't get involved with anything illegal, you should not have any particular concerns about your safety in Pattaya.
I've spent years in Pattaya, I have friends that have been here longer than me, we've all been scammed for little things like over-charging on bar-bills and so on, but none of us have ever had any serious trouble. Nearly all of the problems that foreigners get into in Thailand are problems that could easily have been avoided with some common sense and some calm behaviour.
Many of the things that you might consider to be scams are not actually scams at all. Business practises are different in Thailand and this sometimes leads to frustration when Westerners expect Western style service.
For example, if you don't get a satisfactory service at a restaurant, don't go thinking that you don't need to pay or that you can get a refund - this isn't the Thai way! Just pay your bill and eat somewhere else next time, the Pattaya nightlife has thousands of other options.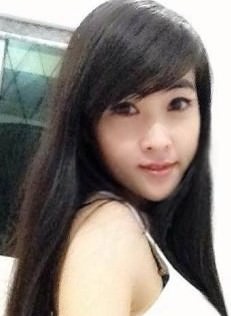 This lovely petite young lady, 28 years old and only 47kg, is looking for a western man to be her boyfriend. If you would like to meet up with girls just as lovely, you can with

My Recommended Dating Site: