Thai Girls

(Romance & Casual Sex)
Thai girls have got a bad reputation when it comes to their romantic liaisons with western guys. I doubt that I'll make many front-page 'breaking news' columns by pointing that out... because there have been a lot of failed romances over the years.


However, a lot of the bad press is unfair.
There is not nearly enough publicity into the detail of how these relationships start, how they develop, or how they unravel.
I'm not denying that there are a lot of unscrupulous gold-diggers in Thailand that prey on unsuspecting, decent, western guys, and I have no interest in defending the behavior of the worst sorts of women in Thailand.
But I am interested in sidestepping them in favor of the regular beauties that this part of the world is full of.
Don't misunderstand me, I have no moral problem with bar-girls and short-term holiday romances. Many of the girls in the tourist area bars are quite lovely, but most of them are totally unsuitable for any sort of permanent relationship.
Don't misunderstand me, I have no moral problem with bar-girls and short-term holiday romances.
Many of the girls in the tourist area bars are quite lovely, but most of them are totally unsuitable for any sort of permanent relationship.
As far as serious girls in Thailand are concerned, the dating success stories with western men get very little publicity, and many people behave as though there is no such thing as an honest, decent Thai girl who is worthy of your trust.
This is nonsense of course!
The main problem with dating Thais is not that they are all no good, it's that they all come from a very different culture that is not easy to understand or acclimate to.
My focus on this site is all about providing you, dear reader, with the best advice on the net about how to find the best Thai girls for your own romantic needs.
If you want short-term fun, I've got you covered.
If you want a semi-serious relationship, read on.
If you want to find a Thai wife, this site is for you.
If you want short-term fun, I've got you covered.
If you want a semi-serious relationship, read on.
If you want to find a Thai wife, this site is for you.
I'll be upfront and tell you right now that, in most cases, the online dating sites are going to offer you the best opportunities for getting what you want. If you are actually in Thailand then you can do even better by just approaching girls on the street, in shops, whilst waiting for the train, and so on.
On the other hand, these in-person approaches need a lot more confidence, and when you've been out of the dating dame for a while a little less pressure is usually preferred.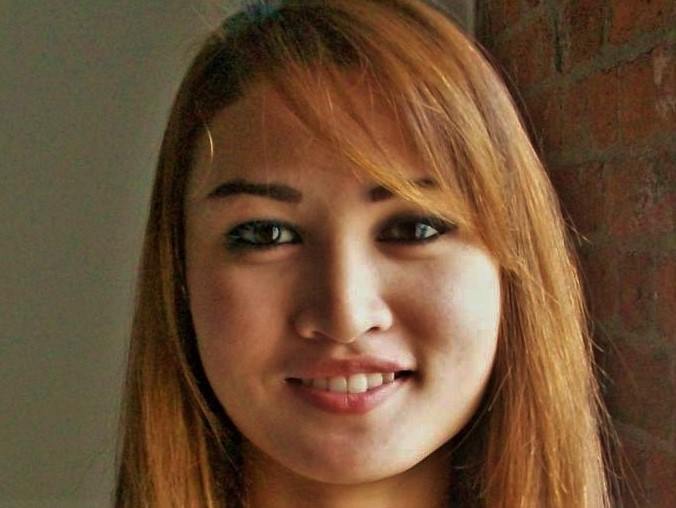 Beautiful Thai girls can easily be found online.
You should be aware that there are plenty of gold-diggers online, and that careless use of the sites will put you at risk of falling prey to one of them.
That's kind of the whole point of this site… I'm going to give you the knowledge and understanding that's necessary to protect yourself from falling victim.
Don't underestimate the risks, the horror stories that you may have heard, and the preconceptions towards Thai girls that you may harbor, have probably all come from guys who have made some seriously bad choices regarding their romantic partners.
The risks are real because there are some really good liars out there.
When someone from a poor background depends on the money that she makes from the lies that she tells, you can bet that she's good at it! Happily, these ladies are a minority and can be avoided once you know how.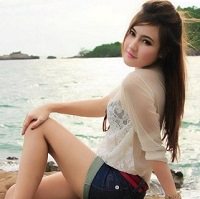 If you want to date a sexy, younger Thai lady that you can put your trust in, don't go looking for her at a bar. Thai bar girls can be lovely, but they're not great at loyalty... online dating is much safer, so check:
You'll be more or less guaranteed to have a few tales to tell once you've spent any significant time in the dating game here, and it is a lot of fun. Personally I've lost all interest in the drudgery of dating in the West... it just doesn't compare well with the adventures that you can have in Thailand!

Comparing Thai Girls to Western Girls
Okay, this is the part where you might expect me to start ripping into western ladies... but I'll only go so far as to criticize a minority of them - albeit a significant minority.
I'm referring to the latest batch of entitled little princesses who think that their nether regions are sacrosanct, and that any man whom they choose should immediately mimic some sort of emotional support dog for all of their bullshit!
Having 'issues' seems to have become quite fashionable amongst some western ladies, and I don't believe that modern feminism is helping them at all.
Hating men seems to be at the core of that dogmatic garbage, and what sort of man would want to be in a relationship with a woman who subscribes to it? The answer is beta-males and guys who don't realize that there are better options.
Let me reiterate, I'm only referring to a minority of western girls here, most of them are perfectly lovely and decent people.
But, unfortunately, by a certain age the sensible Western ladies have usually been snapped up and are happily married. Most of the women who remain come with serious baggage, and unrealistic demands regarding their potential future partners.
The reality is that Hugh Grant and Colin Firth are not going to be punching themselves out to be with these women anytime soon - no matter what Bridget Jones' Diary would have them believe.
Regular western men who lack Hollywood superstar sex appeal (not to mention the financial resources) can find much better options for romance in Thailand.
Thai girls are the perfect antidote to western feminist nut-jobs.
If you take your time and choose wisely, you'll not only find countless ladies in Thailand who will happily satisfy all of your lustful desires, you'll also find some ultra-sweet and feminine ladies who will appreciate you for what you are.
Another very important aspect to consider when looking for romance with Thai girls is the huge difference in local culture within the country, so choose your destination with your end goals firmly in mind.

Comparing Local Girls in Thailand
As a general rule of thumb, it's a lot safer to go looking for romance away from the main tourist areas, because the girls in those areas are much more likely to be working as prostitutes! With that said, there are also differences within those areas:

Bangkok Girls - As you'd expect, there's a very mixed spread of girls here. There are a lot of tricksters, especially in the naughty areas of the city, but there are also a lot of regular well-educated girls looking for love. The culture gap is slightly lower here, and overall I recommend Bangkok girls to long-term relationship seekers.
Pattaya Girls - On no account whatsoever should you consider looking for anything serious in Pattaya. However, this place is the number one destination in the world for thrill seeking horn-bags! Short-term casual sex is the order of the day here, but you'll be severely tempted to get too attached!
Phuket Girls - The ideal location for westerners with a little extra cash in their pockets. Phuket, and south Thailand generally, has the most beautiful scenery and it attracts relatively wealthy westerners. I recommend this place primarily for short-term fun times, but there are some regular girls in Phuket town.
Koh Samui Girls - Thailand's second major island technically includes a number of smaller surrounding islands, and they're all popular. The islands draw quite a lot of interest from younger back-packers who enjoy moon parties and the like. In all honesty though, this is not a great place to meet local ladies.

Hua Hin Girls - If you want to keep the costs down whilst keeping away from the madness of the main party areas, you can do a lot worse than this resort town. There are serious relationship opportunities here, as well as plenty of options for casual sex with local bar girls.

Chiang Mai Girls - Probably the cheapest main destination on the tourist trail is this northern city, and it attracts a lot of penniless digital nomads like myself. The girls here are somewhat taller and fairer skinned than most Thais, and a lot of the expats in town have met their girlfriends here.

Krabi Girls - Another south Thailand option and, as with Phuket, prices are a little higher. What you get in return is the most picturesque setting that I've seen in the land of smiles. There's a small bar scene where you can meet working-girls, but this is primarly a place to take someone rather than meet someone.

Thai Girls & Culture
There's actually a lot more cultural variety within Thailand than in most western countries. It's not just that there is a very significant class structure that separates rich from poor, there are also big differences in the way of life between, for example, rural girls and city girls.
Depending on your preferences you'll want to learn as much as you can about these things as you possibly can. For more information on this, have a look at my:
Thai Dating Mega Book
For anyone who wants to impress the loveliest ladies in Thailand, and win their hearts, my instruction rich mega book is here for you: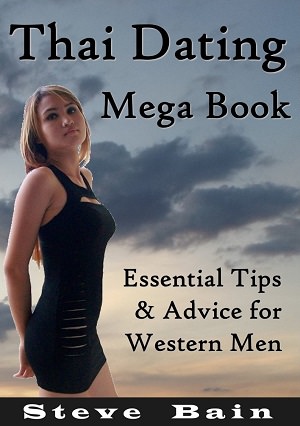 Find beautiful, trustworthy girls for long-term romance, or fun-loving ladies for casual sex with no-strings attached.

Learn all about Thai Dating Culture, what to talk about, what to avoid, how to present yourself, and how to impress.
Comes with my ongoing support, i.e. you'll be able to ask me questions and get my answers.
ONLY $27.00
At some point in your journey towards romance with a Thai girl, you are going to need to pick up a solid grasp of the culture and what will be expected from you were you to go for the full disaster and get married.
If you don't get a good idea of what married life entails, you'll constantly be jumping to the wrong conclusions and falling out with your wife.
Most of us westerners put far too much trust in the idea that what comes naturally to us as common sense must also be deemed common sense to a Thai – it often isn't!
Misunderstandings are the major cause of relationship meltdown, your western instincts will be off, and your western sense and sensibilities will be alien. Worse still is that most Thais know far less about western culture than we know about Thai culture...
When you find yourself baffled by your Thai girlfriend's seemingly insane behavior, it pays to remind yourself that what you are witnessing probably stems from a cultural misunderstanding.
It also pays to bear in mind that most Thai girls will likely think that some of your behavior is downright odd… such is the nature of cross-culture relationships.
The horror stories about relationships between Thais and westerners are no joke but, like I said already, they usually stem from really bad beginnings.
There are massive differences between the girls here and the girls back home in the west. I've only lightly touched on this but you should be in no doubt that you will be much more appreciated for being a masculine male in Thailand.
The term 'toxic masculinity' is something you need never hear of again
Next up I want to show you some typical online profiles of the sort of ladies that you'll find on the dating sites. I want to talk about identifying which girls are looking for a serious relationship, which girls are basically advertising their services, and what tell-tale signs can give away a trickster posing as a regular girl.

Thai Girls Online
Profile 1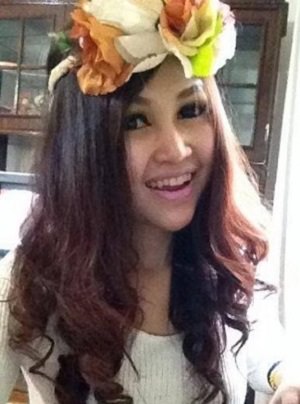 There seems to be a common thread with some of the most the beautiful Thai girls online, and that is that there are a lot of them who attract unwanted attention from men who think that exposing themselves via webcam is the way to impress a lady!
I don't advise this...

It's an eye-opener to see how many of these profiles have words from the lady stating that she doesn't want to be contacted by men who are looking for sex talk, and it surprises me that so many men must actually believe that this sort of behavior will be successful.
This profile in particular gave me cause to chuckle to myself as the lady has inserted, in capital letters, a message on her profile that reads:
"I don't want to see your penis, don't show it, it is ugly"

So there it is; couldn't be more clear… no indecent exposure please!
This lady is 30 years old and is seeking a man aged from 30 to 50. She is 158cm tall and weighs 44kg. She is from Bangkok and she is university educated to bachelor's degree level.
Another thing that stands out on this dating profile is that the lady has made it quite clear that she is looking for marriage.
She has stated that she has never married before (Thai girls who are unmarried by age 30 are considered to be passed their prime) and that she has not got any children.
This sort of profile passes my initial gold-digger test and I would happily take things to the next stage i.e. conversation via video.
Of course, I would have to resist the urge to display my penis to her if I was serious about progressing things to an actual date, but we all have to make sacrifices in life...
---
Profile 2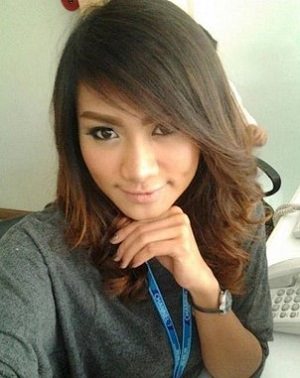 Anyone who has a thing for petite Thai girls should be spoiled for choice with the large number of ladies that fit this description.
As is well known Thais are, on average, significantly smaller than your average westerner and the lady in this picture is just 160cm in height; not too short, but definitely petite.
She's also very light at a meager 43kg.
I have to say that I like this profile and the usual warning bells that ring in my head when I spot something suspicious are quite silent here.
There are a number of things about this profile that you would be well advised to look for in other online profiles whenever possible:

She has set an age range
Her dress and make-up are respectable
The picture appears to show her workplace

She isn't asking for a 'generous' boyfriend

The lady has set an age range for her target man that is similar to her own; she is 28 and she is looking for a man that is aged 30 to 35. That's a good sign that she is a genuine girl, because gold-digger would not really care much about the age of her intended victim.
The manner of her dress is perfectly respectable and she is wearing only light make-up. These things are important little indicators that she is a respectable lady.
She states that she is a graduate and that she works in customer service; that seems to ring true to me. By the look of the picture, I'm guessing that it was taken in her workplace.
The message on her profile states that she is looking for a foreign boyfriend who is romantic, gentle, and who doesn't lie. I've seen endless profiles that state they want a western boyfriend who is 'generous' and although generosity (Nam Jai) is very important in Thai culture, it's a bit early to specify it on an online dating profile.
All in all, this is just the sort of profile I'd advise you to look for.
---
Profile 3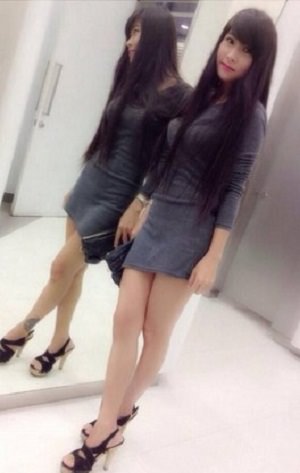 Small Thai girls are, as mentioned on a previous profile, quite common in the land of smiles and there are lots of them looking for romance with westerners on dating sites.
This particular lady is 28 years old and she is interested in men aged from 25 to 36. She lives in Bangkok and is educated to Bachelor's degree level. This lady is 157cm tall and weighs 47kg.
As you will see from the picture, she is an attractive girl and well presented in terms of dress. True to form my suspicious mind has a little alarm bell ringing telling me that she is a little too well presented and that the dress she is wearing is a little too short for a conservative country like Thailand.
There are a few warning bells with this profile that would deter me from any long-term relationship aspirations... though casual fun would be fine!

The dress and high-heels are a bit immodest
She has a tattoo
She might just want cheap English lessons

The clothing is, of course, perfectly inoffensive by western standards, but I can imagine that there would be plenty of nods and glances from local Thai people if she were to be seen walking with you through any traditional areas of Thailand.
She may, of course, be a lovely and genuine paragon of virtue despite what local Thai sense and sensibilities would suggest, but it does pay to be cautious in these matters.
Her profile states that she wants to learn English. This is quite common and nothing to be surprised about, but there are some ladies who are simply looking for a free English teacher rather than a romance..
Finally, the tattoo. It is not easy to spot it but there is a tattoo reflected in the mirror above her right ankle – tattoos are most popular with bar girls!
It is a fact that a growing number of Thai bar girls ply there trade online as well as in their bars, and some of them are turning their backs on the bars altogether and going online full-time.
---
Profile 4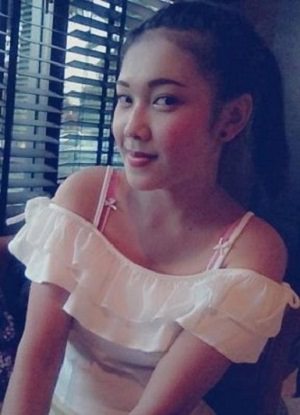 Whilst it is true that the prettier Thai girls do get a lot of attention online, it doesn't mean that all that attention leads to over-confidence.
Many ladies are quite shy and the first thing that the lady on this profile makes clear is that she "doesn't play Skype"!
Presumably that's because she is too shy.
Even if she doesn't have immediate and private access to Skype at her home, she will have ready access to it in plenty of internet café's dotted around Bangkok (which is where she is from).
Admittedly, I'm quite a private person myself, and I certainly wouldn't want to engage in online dating in a public place for all to hear, but some Thai girls aren't even the least bit concerned about such things.
My advice is unchanged, you should try to speak with the girls via live video stream before meeting them so that you can confirm their appearance.
However, they will certainly be especially concerned about inappropriate language and behavior in a public place and that's another good reason to keep your conversations ultra-tactful.
The lady here is 22 years old and is interested in meeting men aged from 18 to 30. She is 165cm tall and weighs 50kg. She is degree educated, but there is no information about her employment or income.
I have noticed that a very high proportion of the ladies online declare an education level up to Bachelor's degree level, and I think it worthwhile to add a note of caution here. Whilst there are lots of girls who attend university, I think that the high proportion of online girls claiming to be degree educated is highly disproportionate – I suspect that some ladies are claiming to have qualifications that they do not have.
Why would they do that? Because going to university in Thailand is expensive and it is something that only children from reasonably wealthy families can afford to do. Going to university is a bigger status boost in Thailand than it is elsewhere, and for girls in particular (daughters are often overlooked in favor of sons).
For any gold-digger that might want to pose as a respectable lady, claiming to have a degree is tempting. Take this advice generally, it isn't aimed in any way at this particular profile and I think the girl here looks respectable.
---
The pointers that I've given above about online ladies are just for starters. You'll need a lot more info to really clean up with these girls and, since I wouldn't want you to miss out, my article on this will be a big help:

Thai Ladyboys
As with Thai girls, you have plenty of options for meeting Thai ladyboys either online or in the naughty bars. Where there is a slight difference is that it's much harder to find regular reliable transsexual girls for a lasting relationship if you don't opt for the online option.
This is mostly due to the fact that, as always, the bar-workers are hookers and totally unsuitable for lasting romance.
It's not just that though - you'll also have a hard time locating regular ladyboys at the shopping mall, in the workplace, via friends and so on. Luckily for you, the online route is a good one.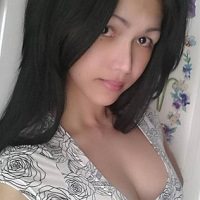 If you want to meet a ladyboy but also want to keep your privacy, far from the prying eyes of nosy onlookers, your best option is to use an online dating site. Happily for you, there are plenty of opportunities open to you on:
Thai ladyboys stir up a lot of interest from a niche market of guys who are interested in finding a romance in Thailand and if the idea appeals to you then there are opportunities to find a lasting relationship with a ladyboy.
For full details see my main article:

Don't mix up the details with that which applies to the ladyboys in the pay-for-play (P4P) industry which I've linked to below. The difference between regular dating and hookers is as stark with Thai ladyboys as it is for girls.

Adult Entertainment
Thailand is world renowned for its colorful nightlife and rightly so. Any guy who likes sex as doesn't have any hangups about paying for it will think that all of his birthdays have come at once! There's even a decades old saying that "good guys go to heaven, bad guys go to Pattaya."
Whatever your opinion on it, it is a spectacle to say the least!

Working-girls on Pattaya's famous Soi 6.
For full details on all the various aspects of the adult entertainment industry in Thailand, see my articles via the links below:
Thai Hooker Safety - first and foremost you need to get a handle on how to maintain a certain level of safety in this industry because, as rare as they are, some incidents do occur. Drinks can get spiked, valuables can be stolen, and tempers can flare up.
Ladyboy Hookers - the Thai ladyboys who work in the P4P scene attract a lot of admirers as well as a lot of detractors. The big tourist areas are the main places to meet them, and if the idea of an encounter with a transsexual Thai girl appeals to you, it is easily arranged.

Happy Ending Massage - another unique aspect to the P4P industry in Thailand is the fun that often comes with a massage. Some massages are better than others though, and if you really want to have a good time then there is no substitute for a Thai soapy massage.
Thai Call Girls - for general information about the call girls in Thailand and various other options, as well as short-term fun vs long-term happiness arrangements, this page contains useful information.
Thai Sex Vacation & True Stories - for some information about the past, present, and future of the adult entertainment industry in the land of smiles, this report is the place to start. In addition to the historical context, I've added some interesting true stories.

All the usual caveats apply to these generalizations, not everyone is the same and so on, but keep in mind that money and the accumulation of it is nearly always what makes working-girls tick.

Things are changing…
What was once a fairly unregulated P4P industry is not as it once was. The Thai authorities are cracking down and trying to clean up Thailand's image. Where once the naughty girls were more or less ignored, these days they are under the spotlight.
Only time will tell what the future holds.

Underage Thai girls
Underage Thai girls are a serious danger to any tourist who thinks that a girl working in a bar must be above the legal age of consent for sex.
You'd be wrong to think that.
The police have done a good job of reducing the number of underage girls working in the bars, but there are still some bars that flagrantly disregard the law and it's something that you need to be very careful of.
The age of consent is 18 in Thailand.

It can sometimes be very difficult to guess the age of Thai ladies, and I personally know a 30 year old Thai girl who looks like a teenager, I also know a 16 year old that looks to be in her early 20's.
At the time of writing, both girls are currently working as bar-girls.

The 16 year old girl has tattoos, piercings and a full figure... there's no way that you would imagine her to be as young as she is, and I've seen her in the company of more than a few customers who probably don't realize the danger that such relationships carry.
I'm not talking about out and out pedophiles; I'm talking about men who are probably making genuine mistakes when they get involved with underage Thai girls.
For example, if an 18 year English guy where to have a sexual relationship with a 16 year old Thai girl, he might think that this is perfectly okay since the legal age of consent in England is 16.
If he gets charged by the police for his offense he's not going to get the soft treatment that you get in the West, he's probably looking at a hefty fine and 2 to 4 years in prison.
I've even read about one young man aged 16 who had sex with a Thai girl one year older than himself - he ended up being threatened by her parents (who were demanding financial compensation).
I'm not sure how that one would play out in court, after all the 16 year old lad was younger than the girl. Nevertheless, if a charge were brought he'd be detained in a Thai prison for months just waiting for his trial...

Whatever the particular circumstances are it always pays to make sure that you are on the right side of the law in Thailand.
All girls of legal age will carry an ID card stating their age and you should make sure that your girl has one if you think that there is even the slightest chance that she might be underage.

Your hotel receptionist will usually ask any lady accompanying you to produce her ID card before she will be allowed to go with you to your room.

Full intercourse is not necessary for a charge to be brought.
I'm told that almost any sexual act counts as sex, so beware of this if you're thinking that a Bill Clinton style defense will help you out!

Where to Meet Thai girls in the West
The options for meeting Thai girls in your own country are obviously much more restricted but there are some opportunities out there.
On the whole I think it better to start your search in Thailand because most of the ladies in the west are there because they have already married a westerner and secured a visa to join him in his home country.
There are exceptions though, and it is not unusual for relatives of Thai wives in the west to come and join them for a visit.
It's not always easy to arrange visas for a Thai family member to gain entry to a western country, but some manage it, and those that do can be very open to the idea of romance with a western guy.
A better option, in my opinion, relates to Thais who are in the west on an education visa. There are thousands of eligible young ladies studying in western universities, and the English speaking world seems to be particularly popular with Thais.

Thai Girls in the USA
To meet Thai girls in the USA I think that the obvious places to search are the big cities. If you are near to a big city that has a university which is highly regarded internationally, then there's a chance that it has a Thai contingent of students.
If that university has a well-regarded business school then your chances are further increased since that is the most popular subject amongst Thais.
I did some research and found that there's a much larger body of Thai girls located in New York than in any of the other cities.
To investigate if a city is likely to have a significant Thai contingent, you could do an online search for Thai grocery stores. If there's a significant body of Thais in the area, there will be a specialist grocery store nearby that stocks Thai produce.

Thai Girls in the UK
All the same factors apply in the UK as in the USA and my research indicated that London is overwhelmingly the most popular location to find Thai girls in the UK. There are some opportunities in Manchester, but London is way out in front.
Thailand is one of the biggest contributory countries for international students in the UK.
Since I am English I can confirm from my own research that there are Thai communities all over the country though, with every significant town having a local Thai restaurant.
Thai grocery stores are harder to find, and are probably a better indicator of the size of the local Thai population.

Thai Girls in Australia
Australia has a slight advantage in terms of its relatively closer location to Thailand, but it isn't exactly next door. It's still a long flight away and so I was surprised to find that there are a larger number of Thai girls in Australia to be found on my recommended Thai dating site than in the UK.
When you consider that Australia is a smaller country it means that the overall significance of its Thai community is significantly larger. I found online girls to be predominantly located in Sydney, but Melbourne and Perth also had a reasonable number of ladies.
There's another advantage that Australia has that acts as a pulling mechanism for Thais i.e. the weather. One thing that Thais don't like is cold weather. During my own university days I only recall having met two Thai students, but I recall that both used to wrap up like crazy…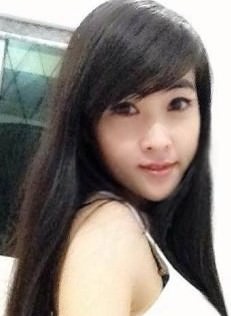 This lovely petite young lady, 28 years old and only 47kg, is looking for a western man to be her boyfriend. If you would like to meet up with girls just as lovely, you can with

My Recommended Dating Site: