Hua Hin Girls

(Sex & Prices in 2023)
Whether you want Hua Hin girls for casual sex or for a more serious relationship, you'll be able to find plenty of options to keep you happy. The Hua Hin sex scene has all the usual commercial offerings, from escorts to bar-girls and naughty massage.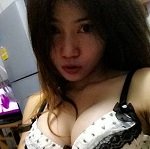 There are tens of thousands of Thai girls searching for romantic adventures with western men online. You can easily find good-looking girls for casual sex and fun times, or someone suitable for something more serious with:
The nightlife offers a fairly slow paced alternative to the more hectic options in Bangkok and elsewhere. The city is nowhere near to being the farang (foreigner) capital of Thailand, but there are still several thousand expats living here.
I would say that most farang are Swedish, Swiss, German and British, but there are many from other countries too.
The town also hosts a lot of of tourists each year, both local and foreign. Many of the tourists are of the regular variety, arriving as couples or families, but don't let that distract you if you are a single man – your interests are also well catered for.
For anyone who enjoys a lively nightlife, the extra economic growth here over recent years has led to the development of an enjoyable and entertaining after-dark scene. Bar-girls and massage girls are present in numbers, so getting sex in Hua Hin is very easy...
There's also a ferry service that operates between Pattaya and Hua Hin, and that adds an extra dimension for those nightlife lovers who want easy access to the madness of Pattaya, without having to live there.
Regular Hua Hin girls & dating
The usual warning comes with regard to getting seriously attached to a Thai girl whom you met in a tourist area.
That warning is not quite the Defcon-1 imminent disaster warning that I might issue for relationships forged in the most promiscuous areas of Thailand, but it is still a concern.
Regular Thai girls can be found, but I'd steer clear of anyone met in a bar area. For my best advice about how to meet regular ladies, consider purchasing:
The real Thai beauties are out there waiting to meet you, and whilst the bars have plenty of 'lookers', there aren't many 'keepers'.

If you want to meet a sincere Thai beauty, online is better than in bars...
Hua Hin escorts & other hookers
There are a selection of online sites that offer you the option of meeting up with escorts in Hua Hin. However, generally speaking, it isn't necessary because the Hua Hin nightlife offers a few other less costly options for meeting local hookers.
As always I advise simply using a regular dating site - there are plenty of ladies on these sites who will be happy to meet you for casual sex provided that you behave like a gentleman.
Hua Hin escorts do, of course, offer the same advantage that call girls always offer i.e. greater discretion. So, if you want to arrange a secretive meeting in a hotel room, these working girls are worth considering.
If you are concerned by the safety/reliability factor associated with Hua Hin escorts, or call girls in general, then don't be. As a general rule you'll find that booking via one of the dedicated sites will help to ensure that what you see is what you get.
See below for an idea of:
On the other hand, classified ads on Craigslist and similar sites are much more risky since these ladies work freelance and don't have to answer to anyone. A good dating site or escort site has an incentive to make sure that girls are girls and ladyboys are kept on a separate listing.

Hua Hin Bar Girls, quirky darlings
By Shane (from Hua Hin)
This story is about two Hua Hin bar girls who I have known for years. Okay, before I get started, I just want to point out the fact that in this story the names have been changed in order to protect the privacy of bars and/or girls mentioned.
Other than that, everything you'll read is true and accurate.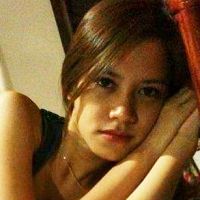 Why bother with the bar girls and hardcore hookers when you can meet someone much better online? If you prefer a more slow paced and intimate way of meeting ladies for sex and romance, you might be interested in checking out:
Let me begin by saying that I have been in Thailand permanently since 2003, and even before that I was coming over here on a regular basis for 8 years. I know several guys who have married Hua Hin bar girls and their marriages are doing great.
I also know of a few which have ended in disaster...

So, are Hua Hin bar girls any different to the bar girls you can find in other parts of Thailand? Personally, I think they are. To begin with, the bar girls are generally nowhere near Pattaya bar girls in terms of looks. They are also far more chilled out, and they are generally also quite a bit older than their counterparts in Bangkok and Pattaya.
Hua Hin only has two small "naughty" areas. The one area is mostly a tourist hangout, while the other is more of an expat area. It was in the touristy area where I first met Som and her friend Nam (not their real names).

Som and her weird marriage
When I first met Som she must have been about 43 years old but she looked a lot younger than that. I was with my wife when I first met Som, and I instantly took a liking to her. It wasn't a physical or sexual attraction at all. The two of us just hit it off, and much to my surprise, my wife and her also hit it off.
After that initial meeting I became a regular customer at the bar where she worked, and more often than not my wife would go with me. Most times when we went Som would be alone, or she'd be sitting and chatting with some of the other women in the bar. Even though she is still a very attractive woman it wasn't often that we saw her with a customer, as a result of her age.
I soon discovered that Som had a Thai husband half her age, but it was a convenience marriage… nothing more than a business agreement. I'm not sure of the reasons behind this, but that's just the way it was. Now, only about a month and a half ago the two of them got officially divorced.
Hua Hin has plenty of daytime and nightlife attractions.
Som is involved in a joint business venture with a number of her family members, and they were concerned that her husband might be a financial risk further down the line, given the fact that he would be entitled to a share of any profits coming in from the business.
I personally don't think he would be that way inclined though because he appears to be quite well off as far as money is concerned. By the way, he is 100% gay, so the marriage really was for the sake of convenience. Anyway, the two of them are no longer married, so let's move on.
Two Hua Hin bar girls & their new lives
As I have said, Som was working in a bar when I first met her, but her age was really counting against her. There was another woman working is the same bar and, like Som, she was a lovely woman but also past her prime.
Out of the blue one night their lives were to change. Two middle-aged German men started hitting on Som and Nam, and by the end of the night the four of them had left the bar together.

The next time I saw the girls, about a month or so later, Som told me that both she and Nam were in relationships with the two guys that they met that night.
Things were looking good for both Som and Nam, and after about six months or so, Nam got legally married. Today they live in a housing development just across the road from where I live, and the three of us are good friends. I could write an entire book about Nam's husband because he has quite a personality.
He's certainly not very popular amongst the locals in our area but I put that down to the fact that he is very much a straight talker; a personality trait which generally doesn't go down very well in Thailand. Despite his somewhat annoying personality, I still get along with him and he has at least been a good husband to Nam.
For the record – Nam has never shown any interest in going back to the bars. I know her very well and she is the most faithful wife you could imagine.
Som, on the other hand, landed in a very different situation in that she has never legally married the guy that she met that night. Actually, it would be more accurate to say that he has never agreed to marry her, but they do live together.
Soi Bintabaht - a complex of beer bars and friendly girls...
Earlier I mentioned that Som was married to a gay Thai man until very recently, and I always assumed that this was the reason for her and the German guy not getting married. Later I learned that her German partner knew nothing of the marriage, and he still doesn't know that Som only recently got divorced. I guess Hua Hin bar girls have their secrets…
When Som and her German partner first hooked up they had a cracking relationship, albeit a little strange. I say strange because while he pays all the bills, Som has to work a full-time job in order to have money to spend for herself. Sadly, their relationship has deteriorated over the years.
They still live together and they still have the same sort of setup, but the flame that was once there has all but died. I personally believe that they are both only continuing with this setup for the sake of their daughter.
I know that she is unhappy in her relationship. For one thing, she and I were to end up in bed together…
The Som I know today
I just want to give a brief description of Som's German partner. I don't really know him because he NEVER mixes with the locals. You never see him other than when he drives by, usually on his way to 7-Eleven or on his way to see a group of his German friends who get together to play Bridge every Wednesday and Friday night. He is in his late fifties but looks more like he's in his late sixties.
Som is only a few years younger than him, but she looks and acts like someone half his age. Som is just as much at home among elderly people as she is among young people.
With Som, you can never be sure which way her mood will swing when she's hammering the whiskey. Sometimes she stays firmly in a happy, party mood, while other times she ends up in tears and consequently pours her heart out to me.
I don't know why, but I am the only one she confides in. I don't think anything has happened in her life that I'm not aware of.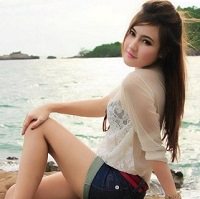 If you want to date a sexy, younger Thai lady that you can put your trust in, don't go looking for her at a bar. Thai bar girls can be lovely, but they're not great at loyalty... online dating is much safer, so check:
For example, I know that she was raped twice as a child and both times it was a relative that raped her. I also know that she has only experienced true love once in her life, and that was with another Thai woman who died from cancer shortly before she met her German partner. It was after this loss that she started working in the bar where I first met her.
I honestly don't have any reason to doubt the things she has told me. I know that just about every bar girl in Thailand can make up stories about unbearable hardships in the hope of getting some money out of you, and I know that the same applies to Hua Hin bar girls.
I really feel sorry for her because she never gets any love or appreciation from her partner and her dedication as a mother prevents her from even thinking about getting into a new relationship.
Many times when she's at the shop she is very withdrawn, listening to music through earphones while she plays with her phone, using image editing apps to create stunning pictures of herself - images of herself looking twenty years younger than she is.
It's almost as if she is desperately trying to block out the reality of her life. I'm not a psychiatrist but I think she is lonely in the true sense of the word, she desperately wants to feel loved and needed.
On other occasions she has asked me if I feel like going out, and we head off into town and we spend the night at the bar where she used to work. If I was in Pattaya I wouldn't want to do this very often, but the Hua Hin nightlife is more laid-back. If it's clear that you are not out for sex, the bar girls generally don't try to change your mind, so you're actually able to enjoy yourself more.
An unexpected one-off romp
About a year ago while I was in town one morning, my phone rang and it was Som.
She wanted to know if I would like to join her for a coffee, and since the place where she was sitting was just around the corner from where I was, I accepted her offer.
After a cup of coffee things sort of changed. I went to the toilet and when I returned there was a beer on the table.
Usually, I don't drink at all in the mornings, but I could tell that Som really needed someone to talk to. Som was telling me that sometimes she gets so lonely and that she is so bored with her life.
Thai Dating Mega Book
For anyone who wants to impress the loveliest ladies in Thailand, and win their hearts, my instruction rich mega book is here for you: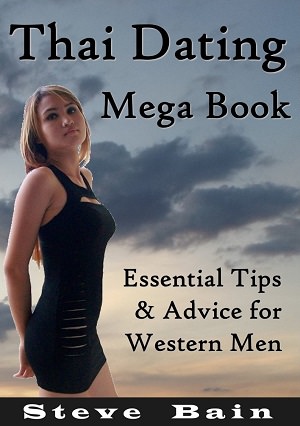 Find beautiful, trustworthy girls for long-term romance, or fun-loving ladies for casual sex with no-strings attached.

Learn all about Thai Dating Culture, what to talk about, what to avoid, how to present yourself, and how to impress.
Comes with my ongoing support, i.e. you'll be able to ask me questions and get my answers.
ONLY $27.00
Time passed and after lots of alcohol there was absolutely no way either of us could ride our motorcycles back home, so she suggested getting a room at a hotel across the road.
Once we got inside the room she grabbed a towel and went for a shower, coming out with only a towel wrapped around herself. My suspicions about Som's intentions grew stronger when she casually asked me if I could give her back a massage.
I'm a guy for goodness sake! How can I give a good looking woman a massage, and not get aroused by it, especially when it was time for me to do the back of her thighs?
After a good while she let out a little laugh and asked me if I want to massage the front as well. I'm sure you know what my answer was. Anyway, I think it is rather obvious what happened next. Let me just say this - Som has the body of a woman half her age.
Afterwards neither of us said much, other than Som asking me to promise her that I will never speak about it to any of the people we know. To her it was just an opportunity to escape, even if only for a little while, with a guy/person she knows she can trust. For me it was just an out of the blue experience, nothing more and nothing less.
Does Som ever go back to the bar where she worked in the hope of being able to pick up a guy for the night? No, she definitely does not. Have she and I ever slept together since that first time? No, but it has come close on one or two occasions. We are still great friends and I'm sure we will always be friends, and only friends.
So, there you have it, the story of two Hua Hin bar girls who left that life behind them years ago, never to return.
Hua Hin Red Light District

Hua Hin is not really the best place for a crazy night out, not compared to Pattaya, but you can still go out and have an awesome night whether you are married with kids, or whether you are free and single.
One thing to remember is that no matter which city you visit in Thailand, you are going to find yourself more or less restricted to nightlife areas that cater for foreigners if you don't know your way around. This is true of both bars and Hua Hin massage venues.
The locals have their own places but, provided that you are not out to cause trouble, you're welcome in these places. Most expats avoid them due to perceived safety concerns. I know of guys who have been to several Thai places in Hua Hin and they have only ever had good experiences to report.

Anyway, since most foreign visitors won't ever find themselves in these Thai style places I'm going to focus mostly on the more touristic places in and around town.

Soi Bintabaht
This is by far the most famous and vibrant Hua Hin nightlife area for tourists and expats. Soi Bintabaht is located downtown; it is a narrow bustling road lined with small bars, one or two guesthouses and more recently, a restaurant. Don't worry about the lack of restaurants though because there are plenty within walking distance where you can find almost any kind of food imaginable.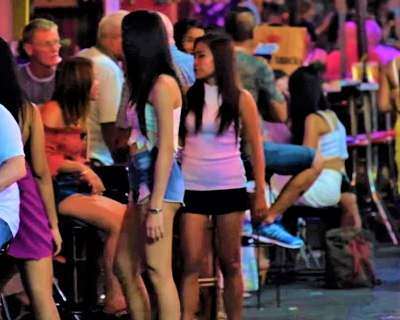 Soi Bintabaht is where people go when they want to have a good time in the evenings after they have already had dinner. During the past decade this road has sort of expanded, and nowadays there are a number of roads all offering the same sort of entertainment. Most expats refer to the place as the Bintabaht area due to the spillover of fun stuff onto the surrounding area.
Virtually all the bars in this area are staffed by ladies of the night so, in this respect, it is also the main Hua Hin red light district. However, don't expect to see crazy a-go-go bars or anything even remotely similar to what you will see in Bangkok or other Thai cities.
If you are a hot blooded single male you'll be glad to know that 99% of the Hua Hin bar girls will be more than happy to make sure you're happy in exchange for a monetary reward. Remember, I did say families frequent this area, often with their young kids, and this in itself makes the nightlife unique. Families with young kids would never dream of going into pick-up bars elsewhere in Thailand, but in Hua Hin everything is very low key.
Many tourists visit and go back to their own countries never even knowing that they spent time in a Thai red light district. The girls in these bars are not very pushy at all, and if you are with family they will never try to lead you astray.
On the other hand, if you are clearly not attached to anyone, you'll almost certainly have a few girls trying to steal your heart and believe me, Hua Hin girls REALLY know how to turn on the charm when they want to. Some genuinely are only hoping for a few lady-drinks and some light hearted banter, whilst others really want you to take them with you for the night.
Be warned that buying lady-drinks all night for working- girls can end up costing you a fortune. Even your own drinks are expensive in this part of town, and lady-drinks cost considerably more even if they only drink coke. Quite often they will order an expensive drink, but in reality they are just getting a coke.
The Thai girls in these bars can be so much fun, and most guys don't mind paying for a few extra drinks.
Some bars have short-time rooms upstairs, some don't. If you find yourself unable to resist the temptation of a quick romp, and there are no short-time rooms available, don't worry because your chosen lady will know where to find a room. These are typically small rooms with air-conditioning, and most are kept very clean, or perhaps I've just been lucky.

Hua Hin Happy Ending Massage - Soi 80 & More

Soi 80 is was once considered to be the Hua Hin happy ending massage district of choice for expats, but again, it is low-key and the girls in this street are in no way pushy. These days you can find many massage services at the intersection of Poon Suk Road and Soi 57 (about 100 meters north of Soi Bintabaht), but Soi 80 still has some options. Soi 90 to the south is yet another option.

In these locations you'll find cheaper drinks, plenty of good food, and much friendlier girls.
For an oil massage in these Hua Hin nightlife venues you are more or less expected to strip naked and lie on your stomach.
Anything other than the massage itself means extra money for the girls, and they really do know how to weaken a guy once he is already naked.
Usually they will move in for the kill when they start on the back of your legs, with a series of 'innocent' bumps against the bits that make guys vulnerable. You do of course have a towel strategically placed to protect your modesty but it cannot stop wandering hands.
If you show no clear resistance, Hua Hin massage girls will typically see that as an all-clear sign and they will start pushing things further, usually waiting until it's time for you to lie on your back.
At this point it's pretty much impossible to hide things if they have aroused you...
If you've made it this far without giving yourself away, they will almost certainly change that now. Usually a Hua Hin happy ending massage will end with some much needed and much appreciated relief regardless of what your initial intentions were!
I realize that this might seem sleazy to some readers but actually it all happens in a very nice way which doesn't feel wrong or sleazy in any way. If you want a non-sexual massage then just say so, or simply go to venues that are clearly of a different kind.
Keep in mind that Thai men also have their erotic massage places, because despite what Thai society wants outsiders to believe, all this sort of thing is generally accepted so long as it is done discreetly.

A Hua Hin sex option
The Hua Hin sex scene, for a few years, had a BJ bar called Lolita's although it's gone now. This was a dedicated blowjob bar but you could also get more there if you wanted to.
From a single guy's point of view it was awesome. Nicely decorated private rooms were the order of the day and prices were cheap. Sadly, for those guys who would like to visit an establishment such as this, a lack of good looking girls along with a continuous demand for bribes by the local police resulted in the place closing down.
A new owner reopened the venue under a different name, but again, a lack of good looking girls meant it was doomed from the start.
If you really must have some pleasure of an oral nature when you visit, then one of the most obvious Hua Hin sex choices would now be a place called Tropical Massage, which is located just around the corner from Soi Bintabaht. There are some other Hua Hin happy ending massage options too, and I'll come to them in a moment.
For those who want to pick up a girl without having to visit the bars, the Hilton has a nightclub nearby where you can find freelance Hua Hin hookers along with many Thai bar girls who head there after the bars close at around 1:00 AM. The drinks are overpriced there, and the music very cheesy, but it does seem to get packed every night.

Hua Hin Escort Prices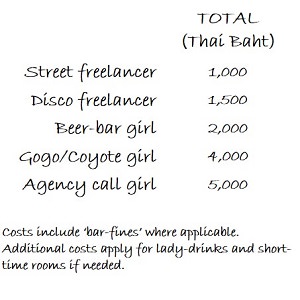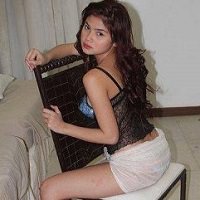 Modern technology is having a big impact on the bars in Thailand... the best girls have always been reluctant to work in bars for fear of being seen by someone from their hometowns, but there are lots of girls online at:
A Hua Hin girl booking will cost a similar amount to what you find in Pattaya, which means that prices are amongst the lowest that the tourist areas have to offer.

As always, girl prices here are more negotiable when there are fewer other tourists around and when the night is getting late.

Hua Hin Girls, a round-up...
Thailand and the western world were shook a few years back when an elderly British family were beaten and kicked unconscious by a group of Thai thugs right in the middle of the Soi Bintabaht area. The whole thing was captured on video and made for some very ugly viewing.
The good news is that this incident was a very unusual one and not at all typical of the city. It is the only major incident that I can recall and, as life-threatening as it was, serious injury was avoided. The assailants were all caught and sentenced to imprisonment, and personally I would have no concerns at all about visiting the place.
I would regard Hua Hin to be safer than most places in this part of the world.

Anyway, to get back to the whole Hua Hin sex scene, you generally only have four basic choices:

You have the beer bars which double up as red light bars, and are fine if you just want to find some casual sex in Hua Hin.
You have the karaoke bars which are favored by Thais, but expensive and not the favored option of western tourists.
You have countless casual bars/restaurants which are just like those you will see all over the country.
There are the cheaper bars and bar-girls, as well as the local happy ending massage options, on Soi 80.
There are the more expensive but more beautiful and discreet online options such as dating sites and Hua Hin escort girls.
There are no real nightclubs, and I can't see any opening either. The closest you'll get to a nightclub is the Hilton's club. If you are young and you are into the rave scene, then the Hua Hin nightlife scene is definitely not the place to be. You can have a fantastic night out here, but don't expect Full Moon parties or anything along those lines.
Some of the hostess bars which have started opening up are incredibly popular among the younger Thai crowds who have money to spend. Most of the hostesses in these places tend to be university students or office girls looking to earn some extra cash in the evenings.
If you are an older guy and you are lucky, you might also find a girl at one of these places who is willing to be your mistress on an ongoing basis in exchange for some financial assistance. This is very common among older Thai married men who have money. In many cases their wives will also know that their husbands have a Mia Noi (mistress or lesser wife) on the side.
In summary, if you are looking for the hardcore stuff, the Hua Hin escorts, girls and massage scene might not be as well developed as better known options, but there is still plenty of fun to be had. However, if fun times are not enough and you want something more serious, start by checking out my Thai Dating Mega-Book.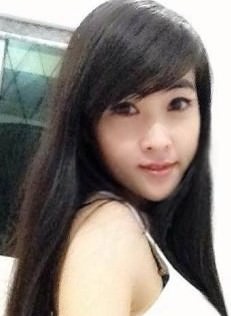 This lovely petite young lady, 28 years old and only 47kg, is looking for a western man to be her boyfriend. If you would like to meet up with girls just as lovely, you can with

My Recommended Dating Site: