Walking Street Pattaya

Walking Street Pattaya is the liveliest street in the city. It is a world famous venue and it is the heart and soul of the Pattaya nightlife scene as far as tourists are concerned... but it is less appreciated by longer term visitors. Expats avoid it due to the higher prices, but tourists don't seem to care!

Its fame is well deserved and its reputation unsurpassed. It is home to literally hundreds of bars, dozens of agogo's, dozens of restaurants, thousands of girls and most of the nightclubs in Pattaya.
If you can't find somewhere here that you like, I'm afraid that the whole nightlife party scene is probably not for you.
The general level of nightlife venues in this area of Pattaya is of the highest standard available; the drawback is that they often command the highest prices around, but you still get excellent value for your money.
Geographically, Walking Street is located in south Pattaya. It stretches for about 1km down to Bali Hai Pier. The best nightlife is concentrated within about half of that distance.
Added to the main street there are lots of others that join onto Walking Street, bringing the total real-estate to well over 2km of almost non-stop bars, restaurants, gogo's and so on! It's not just the size and density of the place though, it is packed full of character... and characters!
For younger guys in particular, Walking Street Pattaya has a lot of appeal and it is here, in the discos, that most of them meet their Thai holiday girlfriends... or at least their casual partners for the night.
The best looking westerners who are well-presented and youthful are quite capable of finding girls without engaging in the pay-for-play industry. However, most of these guys don't realise that the girls they hook with are indeed working-girls, and whilst they will not provide their charms to the older guys for free, they are almost certainly available for a price!
I appreciate that a significant number of modern travelers to Pattaya are not interested in working-girls, but you should appreciate that these ladies are everywhere. Regular Thai girls just don't hang out in the tourist areas of Pattaya.
If you are especially concerned by this, you might prefer to look for your girls online, there is genuine interest in westerners to be found there. Obviously, there are still a lot of working-girls on the dating sites, but there are also genuine regular girls. If you go after girls of a similar age to yourself, things can easily happen online.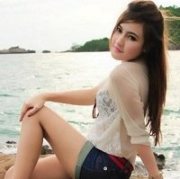 If you want to date a sexy, younger Thai lady that you can put your trust in, don't go looking for her at a bar... Thai bar girls can be lovely, but they're not great at loyalty! It's a much safer option to give online dating a try at my:
Scams & Stuff
There are three quick points that any new visitor should be aware of with regard to Walking Street Pattaya:

Ticket Touts - as you walk through the main entrance to the street you first walk past the tourist police desk (these guys are useful should a bar dispute arise) and after that there will be ticket touts. DO NOT listen to them as they will lure you into a rubbish bar where you'll be given a drink at a ridiculous price.

Bill Padding - in Pattaya no one pays for their drinks as they arrive. Instead you rack up a bill. You'll have receipts for these which load up in a little cup sized bin. At the end of the night, if you are drunk, you can easily be presented with an over-priced bill. Either keep on top of what you owe and count it out to the serving staff, or don't allow your bin to stockpile too much!

Ladyboys - there are several easy-to-spot bars with ladyboys working. If you leave them alone then you are unlikely to have any bother from them. However, they will often try to make a grab for your junk. If you take offense to this sort of thing and cause a scene, don't be surprised if you get clobbered! Just smile and walk away.

Walking Street Pattaya Entertainers

There have been various types of street entertainers here down the years and, by way of example, I'll describe three of them. If you have been on holiday here over the last few years you may have noticed them.
The first is a man who usually dresses himself up in a cowboy outfit (see the video below) and performs card and cigarette tricks for anyone who cares to watch.
On occasion, he can draw quite a crowd when performing - his tricks are impressive and I have absolutely no idea how he manages to control the cards in the way he does. I've heard that the cards are on wires, but if that's true then they are extremely fine wires, and his skill in controlling them is outstanding.

The second act is, in my view, even more impressive than the first. Two youngsters, one a boy the other a girl, perform football tricks. The first time I saw them I'd guess that the older of the two youngsters (the boy) was about 9 or 10 years old. His ball control skills were outstanding; I can only imagine that his parents have got him practising for several hours every day. Again, this act draws a good crowd and I suspect that it provides a good enough income (donations from people watching) for the youngsters' parents to enjoy a decent standard of living.
The other act was an acrobatic act where a young Thai girl contorted her body to fit on a small tray that rested on a stack of glasses. It was a delicate balancing act and you had to wonder how long it could go on before the girl would be too old. I guess that day has already come and gone, and I haven't seen this act in a while.
As with the other acts, it drew a sizable crowd and seemed to provide a decent income for the girl's parents; that was always a bit of a worry as it might have been difficult for the parents to call an end to the act when the time came. That said, the Thai's are a resourceful lot and it wouldn't surprise me if her parents have got some ideas for her future... hopefully not involving bar-work on Walking Street Pattaya!
These are just representative of the sort of thing you see here, and different acts come and go all the time. There are also people walking on stilts, as well people in costumes. There's a virtual reality machine that the tourists use whilst trying to remain upright (not easy), even the Turkish ice-cream salesman puts on a show!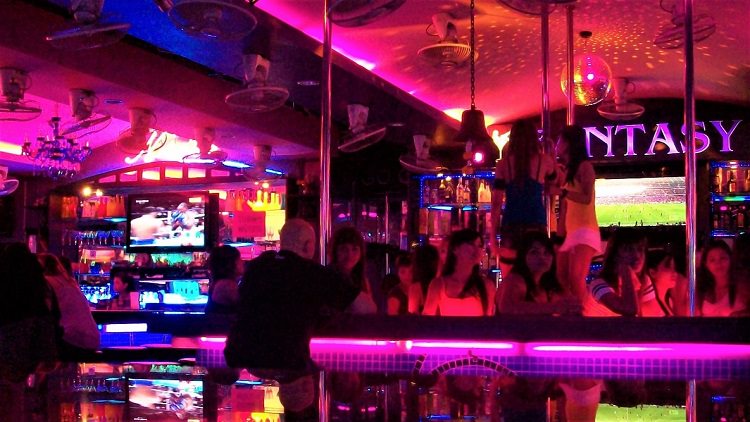 The 'Simon Beer Bar' complex, Fantasy Bar.
The Best Discos in Town
The discos in Pattaya are all free entry, so I advise you to check them all out. The general level of consensus on discos, nightclubs if you prefer, is that the best ones are:

Insomnia - probably the best known and most popular of the discos. It will probably be the first club that you walk into and you'll certainly find that it gets busier that bit earlier than the others. Most guys start of with a drink at the iBar which is a part of the same business.
Mixx - this is my favourite and is particularly good if you want to hook up with a long legged Russian lady. The venue is located at the far end of Walking Street and is the most impressive. You get two main rooms, with different music in each so that you can suit your mood.
Lucifer - the music in Lucifer disco is so loud that it can melt human bone! For that reason I tend to avoid it but it is worth a look so long as you don't value the age-old concept of speech. No one will hear you anyway!
Marine - this one is a local institution and has been around for many years. It's a good choice for a slightly older crowd and the music is not quite so loud. However, the place does draw the local ladyboys in so watch out for that!
The Pier - I'm less familiar with the Pier but I do know that it is popular with younger crowds. You can expect deafeningly loud music from state of the art sound systems, and the all the usual fittings like lasers, smoke and the rest.
Raas - only recommended if you want to try something new. Raas is one of the most recent additions having been built in place of one of my favourite bars... Raas is an Indian nightclub, so like I said, only go there if you want to try something different.

Walking Street Pattaya; an International Venue

As you wander along the main drag, you will notice that not only is the nightlife busier here than at any of the other nightspots, it has people from all corners of the globe strolling up and down it.
In recent years the demographic make-up of Pattaya's tourist industry has changed significantly. At one time, it was dominated by middle-aged single white men but this is no longer the case. The tourist board here have, for some time, been working to clean up Pattaya's image and promote it to the new emerging markets around the world.
Walking Street Pattaya, and the other main tourist areas in the city, now appeals to a growing number of middle-class Indian, Russian and Chinese people. Additionally, it is not only males from these countries that are choosing to holiday here, entire families are now a common sight.
I don't think anyone would argue that Walking Street has entirely succeeded in cleaning up its act, but it is definitely a different place to what it once was. That said, different doesn't necessarily mean worse or better - Walking Street Pattaya remains a really fun place to go for a night out. The prices may be higher, but the quality is such that it is still a high value option, and it's an option that has to be explored!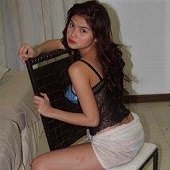 The vast number of Thai nightlife venues to choose from will give you plenty of opportunities to meet girls. But, if you prefer a more slow paced and intimate way of meeting ladies, you might be interested in checking out my:
Walking Street Pattaya; not just for gentlemen

There's no doubt that much of Pattaya's nightlife remains focused on the male visitor and, generally speaking, that is also true of Walking Street. It is NOT exclusively the case though, there are many attractions here for ladies, and I'm not talking about shopping facilities (although there are lots of these too).
It turns out that there are some female visitors to Thailand that are also looking for casual romantic encounters in Thailand!
The picture below demonstrates the point. Yes this is a bar that is focused on attracting gay men, but you shouldn't go thinking that all the Thai men working there are gay! Nope, there is a large contingent of Thai guys working in these venues that are only too happy to entertain female customers! I'm not sure if these guys are straight or bisexual, but I imagine that they just go wherever the money is regardless of their own preferences.
There are lots of establishments dotted around Pattaya like the one in the picture below. The main areas to go to are the two main gay areas, Boyz Town & Sunee Plaza. It seems that, whilst there are plenty of Thai working-men, there are not sufficient numbers of lady visitors to Pattaya to support any venues that are solely catering for straight women, which means that any lady readers interested in meeting Thai men should head towards the gay areas.
Now, I wonder what this lady is searching for...
I'm also told that the gay areas are the right places for couples to go to if they are involved in a.... erm.... 'open relationship'. The possibilities go further.... live sex shows are prohibited in Thailand, but there is no reason why you can't meet a Thai lady in a bar, agree to spend some time together and then head off to Boyz Town to find a Thai guy that can entertain. I think I'll leave it at that, this is all getting a bit too deviant!

Places to Eat

The restaurants on Walking Street Pattaya are, generally speaking, of an excellent standard. I've not eaten at all of them, but I have eaten at a good number of them. If you like seafood, you'll be very happy with what's on offer. The seafood restaurants are not cheap by Pattaya standards, but they are still very reasonable compared to what you would pay back home in the West.
The produce is as fresh as it gets, as you would expect from a coastal city. On entry to the best seafood restaurants (these are located on the beach-side of the Soi) you can walk straight through the restaurant to the back where you will find tables and chairs set up to enjoy the sea-view. With the beach being west facing, you can sit and watch the sunset whilst you dine - it's a good option for a romantic meal!

'A-go-go' bars on Walking Street Pattaya

Assuming that you are not a party of two (or more) and that you are one of the more traditional visitors to Walking Street Pattaya, you will not be disappointed by the options open to you. The adjoining sois are home to some of the best a go go bars in the city, and it remains a top choice for making new acquaintances with ladies. Some of the best a-go-go bars are:

The Windmill Club - the reigning champion for fun times in this part of Pattaya is the Windmill Club. It has attracted the attention of the authorities recently, for being a bit too no-holds-barred, so it has had to calm things down a bit. You'll find it on Soi Diamond off the main drag.

Baccara - as with its sister bar on Bangkok's Soi Cowboy, the Baccara has got a good reputation for finding the best looking girls. It is located right on the main drag, so it is easy to find.

Skyfall - this one is a relatively new entrant to Walking Street Pattaya and its quality depends on your timing. It certainly has a good line up of girls and you can usually see them outside the bar.

Happy a go go - one of the older bars but still good. The last time I ventured through its doors it had been somewhat accosted by a Japanese clientele, but it is a good bar with a little more space than most.

Living Dolls Showcase - I've had good experiences and bad with this one. The good was that the quality of the girls was high. The bad was that I have been right royally ripped off in this place, with a bar-bill of epic proportions!

For more information on the a-go-go entertainment, click a-go-go bars. These bars are often (not always) full of beautiful girls, and the acts that they perform on stage are much better than the acts that you will see in the smaller agogos located around Pattaya.
My other top recommendation for a night out with very good a-go-go bars is Soi LK Metro. This is a lesser known soi, but it is rapidly growing in popularity.
Be careful!
As a closing note, a word of caution. Walking Street Pattaya is (as the name suggests) a pedestrian zone at night, but the sois that join onto it are not. Soi Diamond and others are narrow and have motorcycles bombing up and down them all night. If you have had a few drinks too many, it can be a bit of a hazard so take care.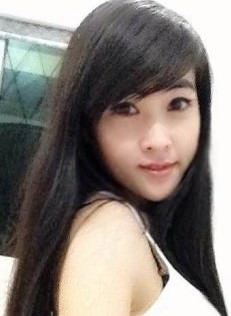 This lovely petite young lady, 28 years old and only 47kg, is looking for a western man to be her boyfriend. If you would like to meet up with girls just as lovely, you can with my:
Recommended Dating Sites: