Walking Street Pattaya

Walking Street Pattaya is the liveliest street in the city. It is a world famous venue and it is the heart and soul of the Pattaya nightlife scene as far as tourists are concerned... but it is less appreciated by longer term visitors. Expats avoid it due to the higher prices, but tourists don't seem to care!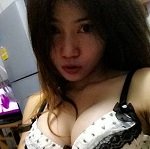 There are tens of thousands of Thai girls searching for romantic adventures with western men online. You can easily find good-looking girls for casual sex and fun times, or someone suitable for something more serious with:
Its fame is well deserved and its reputation unsurpassed. It is home to literally hundreds of bars, dozens of restaurants, thousands of girls and almost all of the nightclubs in Pattaya.
If you can't find somewhere here that you like, I'm afraid that the whole nightlife party scene is probably not for you.
The general level of nightlife venues in this area of Pattaya is of the highest standard available; the drawback is that they command significantly higher prices, but you still get excellent value for your money.
Geographically, Walking Street is located in South Pattaya. It stretches for about 1km down to Bali Hai Pier. The best nightlife is concentrated within about half of that distance.
Added to the main street there are lots of others that join onto Walking Street, bringing the total real-estate to well over 2km of almost non-stop bars, restaurants, gogo's and so on! It's not just the size and density of the place though, it is packed full of character... and characters!
For younger guys in particular, Walking Street Pattaya has a lot of appeal and it is here, in the discos, that most of them meet their Thai holiday girlfriends... or at least their casual partners for the night.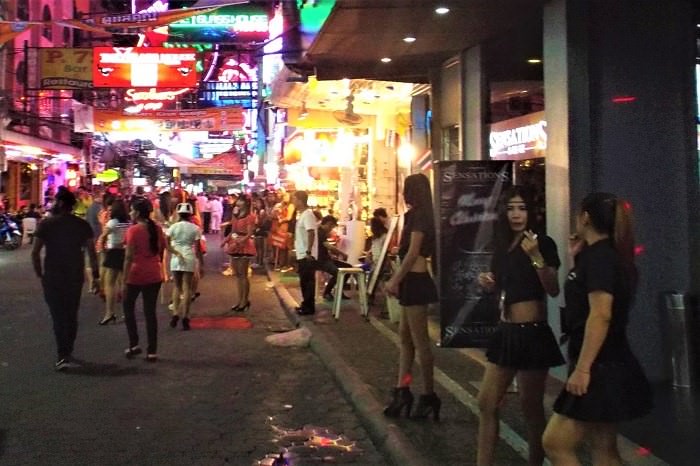 Some A-Go-Go Girls on Walking Street
The best looking westerners who are well-presented and youthful are quite capable of finding girls without engaging in the pay-for-play industry. However, most of these guys don't realise that the girls they hook with are indeed working-girls…
Those same girls will not provide their charms to the older guys for free in the way that they sometimes do for younger guys, but they are almost certainly available at a price!
I appreciate that a significant number of modern travelers to Pattaya are not interested in working-girls, but you should appreciate that these ladies are everywhere. Regular Thai girls just don't hang out in the tourist areas of Pattaya.
If you are especially concerned by this you might prefer to look for your girls online, there is genuine interest in westerners to be found there. Obviously, there are still a lot of working-girls on the dating sites, but there are also genuine regular girls. If you go after girls of a similar age to yourself, things will easily happen online.

Scams & Stuff
There are three quick points that any new visitor should be aware of with regard to Walking Street Pattaya:

Ticket Touts - as you walk through the main entrance to the street you first walk past the tourist police desk (these guys are useful should a bar dispute arise) and after that there will be ticket touts. DO NOT listen to them as they will lure you into a rubbish bar where you'll be given a drink at a ridiculous price.
Bill Padding - in Pattaya no one pays for their drinks as they arrive. Instead you rack up a bill. You'll have receipts for these which load up in a little cup sized bin. At the end of the night, if you are drunk, you can easily be presented with an over-priced bill. Either keep on top of what you owe and count it out to the serving staff, or don't allow your bin to stockpile too much!
Ladyboys - there are several easy-to-spot bars with ladyboys working. If you leave them alone then you are unlikely to have any bother from them. However, they will often try to make a grab for your junk. If you take offense to this sort of thing and cause a scene, don't be surprised if you get clobbered! Just smile and walk away.
Walking Street Pattaya Entertainers

There have been various types of street entertainers here down the years and, by way of example, I'll describe three of them. If you have been on holiday here over the last few years you may have noticed them.
The first is a man who usually dresses himself up in a cowboy outfit (see the video below) and performs card and cigarette tricks for anyone who cares to watch.

On occasion, he can draw quite a crowd when performing - his tricks are impressive and I have absolutely no idea how he manages to control the cards in the way he does. I've heard that the cards are on wires, but if that's true then they are extremely fine wires, and his skill in controlling them is outstanding.
The second act is, in my view, even more impressive than the first. Two youngsters, one a boy the other a girl, perform football tricks. The first time I saw them I'd guess that the older of the two youngsters (the boy) was about 9 or 10 years old.
His ball control skills were outstanding and I can only imagine that his parents have got him practising for several hours every day. Again, this act draws a good crowd and I suspect that it provides a good enough income (donations from people watching) for the youngsters' parents to enjoy a decent standard of living.
The other act was an acrobatic act where a young Thai girl contorted her body to fit on a small tray that rested on a stack of glasses. It was a delicate balancing act and you had to wonder how long it could go on before the girl would be too old. I guess that day has already come and gone, and I haven't seen this act in a while.
As with the other acts, it drew a sizable crowd and seemed to provide a decent income for the girl's parents; that was always a bit of a worry as it might have been difficult for the parents to call an end to the act when the time came. That said, the Thai's are a resourceful lot and it wouldn't surprise me if her parents have got some ideas for her future... hopefully not involving bar-work on Walking Street Pattaya!
These are just representative of the sort of thing you see here, and different acts come and go all the time. There are also people walking on stilts, as well as people in costumes. There's a virtual reality machine that the tourists use whilst trying to remain upright (not easy), even the Turkish ice-cream salesman puts on a show!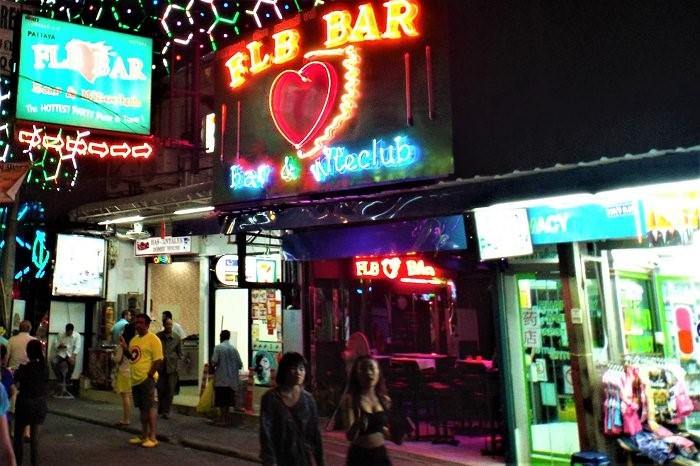 The FLB is the only club that allows ladyboys inside.
The Best Discos in Town
The discos in Pattaya are all free entry at the current time, so I advise you to check them all out. The general level of consensus on discos, nightclubs if you prefer, is that the best ones are:

Insomnia - the best known and most popular of the discos. It will probably be the first club that you walk into and you'll certainly find that it gets busier that bit earlier than the others. Most guys start of with a drink at the iBar which is a part of the same business.
Mixx - this is my favourite and is particularly good if you want to hook up with a long legged Russian lady. The venue is located at the far end of Walking Street and is the most impressive. You get two main rooms, with different music in each so that you can suit your mood.
Lucifer - the music in Lucifer disco is so loud that it can melt human bone! For that reason I tend to avoid it but it is worth a look so long as you don't value the age-old concept of speech. No one will hear you anyway!
Marine - this one is a local institution and has been around for many years. It's a good choice for a slightly older crowd and the music is not quite so loud. However, the place does draw the local ladyboys in so watch out for that!
The Pier - I'm less familiar with the Pier but I do know that it is popular with younger crowds. You can expect deafeningly loud music from state of the art sound systems, and the all the usual fittings like lasers, smoke and the rest.
Raas - only recommended if you want to try something new. Raas is one of the most recent additions, having been built over of one of my favourite bars... Raas is an Indian nightclub, so like I said, only go there if you want to try something different.

An International Venue

As you wander along the main drag, you will notice that not only is the Pattaya nightlife busier here than at any of the other nightspots, it also has people from all corners of the globe strolling up and down it.
In recent years the demographic make-up of Pattaya's tourist industry has changed significantly. At one time, it was dominated by middle-aged single white men but this is no longer the case. The tourist board here have, for some time, been working to clean up Pattaya's image and promote it to the new emerging markets around the world.
Walking Street Pattaya, and the other main tourist areas in the city, now appeals to a growing number of middle-class Indian, Russian and Chinese people. Additionally, it is not only males from these countries that are choosing to holiday here, entire families are now a common sight.
I don't think anyone would argue that Walking Street has entirely succeeded in cleaning up its act, but it is definitely a different place to what it once was. That said, different doesn't necessarily mean worse or better - Walking Street Pattaya remains a really fun place to go for a night out. The prices may be higher, but the quality is such that it is still a high value option, and it's an option that has to be explored!

Walking Street Pattaya; not just for gentlemen

There's no doubt that much of Pattaya's nightlife remains focused on the male visitor and, generally speaking, that is also true of Walking Street. It is NOT exclusively the case though, there are many attractions here for ladies, and I'm not talking about shopping facilities (although there are lots of these too).
It turns out that there are some female visitors to Thailand who are also looking for casual romantic encounters in Thailand!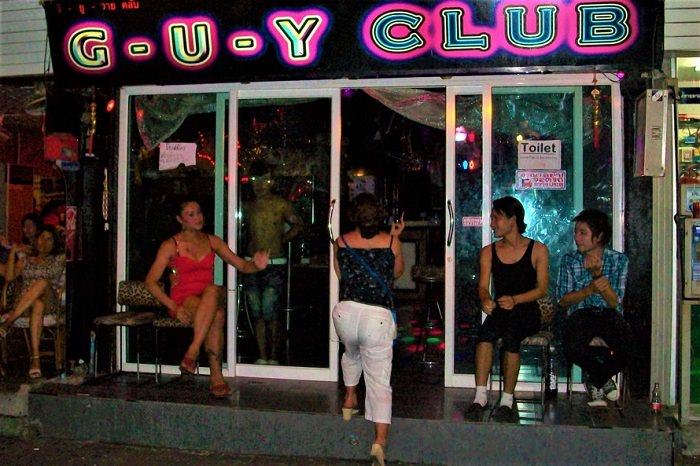 I wonder what this lady is looking for…
The picture above demonstrates the point. Yes this is a bar that is focused on attracting gay men, but you shouldn't go thinking that all the Thai men working there are gay! Nope, there is a large contingent of Thai guys working in this sort venue who are only too happy to entertain female customers! I'm not sure if these guys are straight or bisexual, but I imagine that they just go wherever the money is regardless of their own preferences.
There are lots of establishments dotted around Pattaya like the one in the picture. The main areas to go to are the two main gay areas, Boyz Town & Sunee Plaza. It seems that, whilst there are plenty of Thai working-men, there are not sufficient numbers of lady visitors in Pattaya to support any venues that are solely catering for straight women, which means that any lady readers interested in meeting Thai men should head towards the gay areas.
I'm also told that the gay areas are the right places for couples to go to if they are involved in a.... erm.... 'open relationship'. The possibilities go further.... live sex shows are prohibited in Thailand, but there is no reason why you can't meet a Thai lady in a bar, agree to spend some time together and then head off to Boyz Town to find a Thai guy who can join you. I think I'll leave it at that, this is all getting a bit too deviant!

Places to Eat

The restaurants on Walking Street Pattaya are, generally speaking, of an excellent standard. I've not eaten at all of them, but I have eaten at a good number of them. If you like seafood, you'll be very happy with what's on offer. The seafood restaurants are not cheap by Pattaya standards, but they are still very reasonable compared to what you would pay back home in the West.
The produce is as fresh as it gets, as you would expect from a coastal city. On entry to the best seafood restaurants (these are located on the beach-side of the Soi) you can walk straight through the restaurant to the back where you will find tables and chairs set up to enjoy the sea-view. With the beach being west facing, you can sit and watch the sunset whilst you dine - it's a good option for a romantic meal!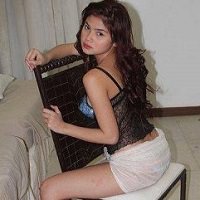 Modern technology is having a big impact on the bars in Thailand... the best girls have always been reluctant to work in bars for fear of being seen by someone from their hometowns, but there are lots of girls online at:
A-go-go bars on Walking Street Pattaya

Assuming that you are not a party of two (or more) and that you are one of the more traditional visitors to Walking Street Pattaya, you will not be disappointed by the options open to you. The adjoining sois are home to some of the best a go go bars in the city, and it remains a top choice for making new acquaintances with ladies. Some of the best a-go-go bars are:

The Windmill Club - the reigning champion for fun times in this part of Pattaya is the Windmill Club. It has attracted the attention of the authorities recently, for being a bit too no-holds-barred, so it has had to calm things down a bit. You'll find it on Soi Diamond off the main drag.

Baccara - as with its sister bar on Bangkok's Soi Cowboy, the Baccara has got a good reputation for finding the best looking girls. It is located right on the main drag, so it is easy to find.

Skyfall - this one is a relatively new entrant to Walking Street Pattaya and its quality depends on your timing. It certainly has a good line up of girls and you can usually see them outside the bar.

Happy A-Go-Go - one of the older bars but still good. The last time I ventured through its doors it had been somewhat accosted by a Japanese clientele, but it is a good bar with a little more space than most.

Living Dolls Showcase - I've had good experiences and bad with this one. The good was that the quality of the girls was high. The bad was that I have been right royally ripped off in this place, with a bar-bill of epic proportions!

Current and Future Development
Pattaya Walking Street will probably always be the main tourist attraction as far as the nightlife is concerned… at least as far as I can see into the future. There has been a lot of money spent on developing this part of the city into a party zone – much more than other beachfront nightspots.
The venues here are much larger and more impressive than the sort of beer-bars that you find elsewhere, so my prediction that the nightlife in Pattaya will gradually move inland as time goes by doesn't apply to Walking Street, because the development here is so large. I think that if a hotel were to try and build in the middle of the action here, the cost of demolishing the existing real estate would be much higher.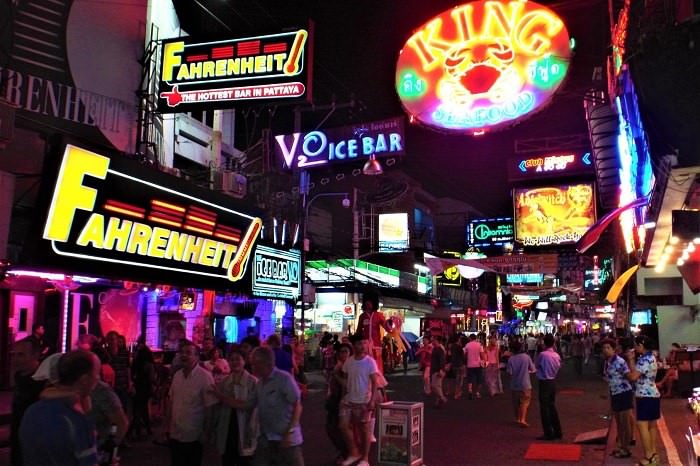 Farenheit on the left, King seafood on the right.
Development/improvement of existing bars is also ongoing. 'The Stone House' is one such recent development. It a bar in a similar mold to the 'Rolling Live' bars that are springing up all over the place i.e. it is a live music venue, with Rock music being the main genre played. I wonder if the naming of these bars has something to do with the Rolling Stones, although there's no acknowledgement of that in any of the venues.
Anyone that has visited this area of Pattaya will probably have noticed the car mounted on the side of the wall. For a long time I used to wander past this venue and wonder what it was e.g. restaurant, gogo, or disco? It turns out that it is a disco.
Footfall on Pattaya Walking Street is as heavy as ever but a large part of it is made up of gawpers… people wandering around in groups buying nothing and just looking/photographing anything of interest.
I ventured into Farenheit A-Go-Go (see picture above) to see how it was doing. Bear in mind that this gogo bar is located in prime position on the soi with literally thousands of people passing by every night. I went in at around the peak time (midnight) during the peak of the high season and I saw maybe 20 or so customers in there.
For a place with a seating capacity of around a 100 or so, this must be a major concern for the owners. Maybe it was weird timing, but I suspect things are not going well on the naughty bar side of things… many of today's Walking Street visitors don't seem to be quite so interested in the naughty bar scene (except for gawping purposes).
If the gogo bars are a little quiet, the Ice Bar can only be described as desolate! I think I've only ever seen any customers in there on one occasion – and they didn't stay for long. I think the whole concept of this bar may have been a bit of a mistake – many visitors to Pattaya are visiting precisely to get away from the cold and ice back in their own countries. Getting cold in Pattaya is probably not forefront in their minds.
One place that always seems to be pulling a good trade is the Diamond Arcade. The bars here are simple in design with an open air structure that allows patrons to sit down with a beer and watch the goings on around them. The neon seems to have stopped working on the signage, but I'm not sure that this is a recent thing; I seem to recall it has been that way for a long time.
The Shark Club is actually a gogo bar, and I also had a quick look inside there to see if was doing any better than Farenheit. Actually, I went there immediately after finishing my drink in Farenheit, still in prime time hours (about 12:30).
The news is not good; Shark is a larger venue than Farenheit with seating for maybe 130 patrons. I again counted only around 20 other customers in the place! There was more of a fun atmosphere there, but trade was very disappointing. For information purposes, the cost of a draft beer in both places was 80 baht.
One of the things that puts me off the gogo bars on Walking Street is the hefty prices that are sometimes charged in such places. Being a bit of a miser I've learned to pay a bit more attention to the promotions that are available to 'cheap Charlies' such as myself.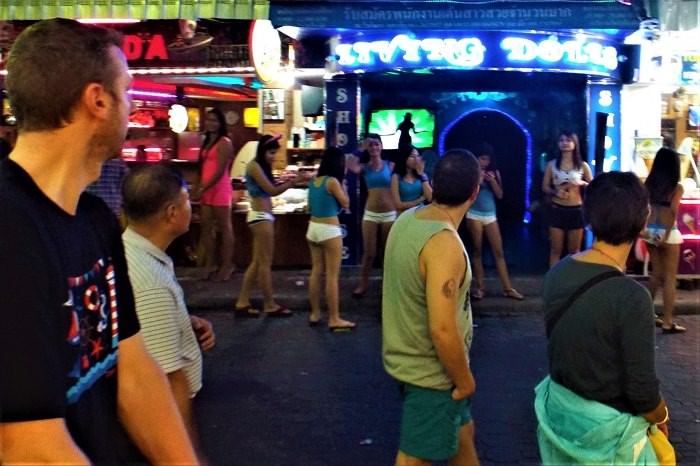 Men looking but not playing…
As I mentioned above, there are a lot of 'gawpers' strolling along the soi these days. Just look at the sorry state of the guys walking past the Living Dolls Showcase, they're like a bunch of meerkats keeping look out for signs of danger! The men are not the sort of customers that used to stroll these parts a few years back… the guy nearest was actually pushing a pram!

Bars, Girls, & Customers
Music venues are becoming more popular in Pattaya these days due to the changing make-up of visitors. Where gogo bars might being struggling to attract enough trade, music venues always seem to have a sizable patronage.
Overall, Walking Street is evolving into a more balanced mix of gogo bars, beer bars, restaurants and music venues. I'm certain that it will be around for a long time yet, but I suspect that the naughty bars might gradually decline in number.
In the beer-bars, all the usual bar-games that you find around Pattaya are played, so I wandered into one recently for few games of connect 4. Over the years I've developed a reasonably strong game and, not being a regular at the particular bar I pulled up a chair at, I sat down with complete anonymity and took the resident champion to school…
She wasn't a bad player and she obviously fancied her chances when she offered me a 500 baht bet on who would win. She actually paid up too, but I'm afraid to report that I took pity on her and returned her money!
I'm well aware that this sort of behaviour on my part could easily result in my 'man-card' being suspended, and I promise to take steps to ensure that it does not happen again…
On Walking Street more than anywhere else in the city, you'll find a lot more visitors that hail from local Asian countries, Chinese and Indian tourists are especially well represented as mentioned above. Chinese tourism is booming, as you might expect from a country with 1.3 billion people that is steadily emerging as an economic powerhouse on the global stage.
Pattaya is a big draw for these tourists, and they arrive in their droves with their cameras constantly clicking. Their wallets on the other hand, at least as far as P4P is concerned, remain sealed shut.
Indian visitors have also increased due to increased economic clout, so have Russian visitors. Russians get a mixed reception from the long-term Pattaya faithful, but love them or hate them they are here in significant numbers, and Walking Street Pattaya is their favored stomping ground.
There are even some Russian girls working the bars on Walking Street, and if you have enough cash to rival a Saudi Oil Sheik then this might be music to your ears.
The bar girls come in the usual varieties i.e. beer bar girls and gogo bar girls, but with the added attraction of freelance girls in the discos. My general advice is to avoid freelance girls in Pattaya, but I think that the disco girls are a much safer option than street freelancers. Any particular disco can be a bit hit or miss on any particular occasion but, as mentioned already, they are free to enter so it's easy enough to pop inside for a look around.
I can tell you that the bar-girls here do tend to prefer western guys, or more precisely they are no fan of the visitors who walk around with the wallets tucked firmly in their pockets and their cameras firing off in all directions.
Now, I like to pride myself on being a heartless b***ard just as much as the next guy, but I did feel some pity for one girl (the one I played Connect 4 with) when she explained her unease with the Chinese hordes… she said they made her feel like an animal in a zoo…
A few years ago you'd find full nudity as standard in the a-go-go bars, but that's much less common these days because the authorities take a dim view of it. I don't think that it was ever quite legal for a girl to dance naked, but in years past there was little enforcement. That's not the case these days and Police raids followed by lengthy closure orders are not uncommon.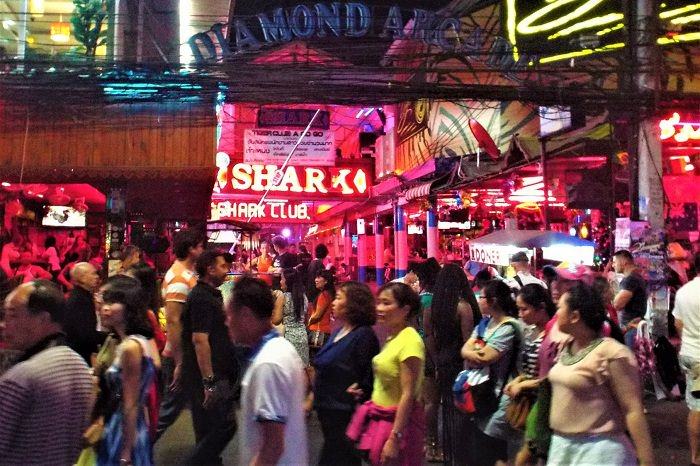 The new-look Walking Street customers.
Walking Street Pattaya, the Pros
For tourists, the bright lights and the sheer size and scale of the nightlife here is tough to beat and the extra costs are not so much that anyone is going to care. Expats have long referred to tourists as 2-week millionaires and the tag fits very well – when you've only got a few weeks to enjoy yourself each year you're not going to spoil it because the beer costs a bit more.
The young guys who come here come for the discos primarily.
I've noticed that the younger generation seems to like starting their nights out quite late, often as late as 11pm and sometimes later, which is a stark contrast to how my own generation likes to party. Where I might start drinking as early as sundown – and be completely comatose by 2am, these young guys are only just getting into their stride at that time…
These days, if you want to see Walking Street Pattaya at its best, and away from the endless Chinese 'film crews', you'll need to be there from midnight onward. The discos are usually lonely places to be before midnight, and after they close in the early hours there are still some beer bars that are open and busy. Some bars don't get busy until about 3am!
If this is how you like to party, you are going to enjoy this area of Pattaya a lot more than any of the other areas. Even LK Metro, which is the main alternative these days, operates on a more traditional timetable of drinking hours that won't suit you.
If you are not one of these younger revelers, there's still the fact that the best seafood restaurants are located here, as well as the best live music bars. The music bars do get busy and I expect that we'll see a few more of them and a few less a-go-go bars in years to come.

Walking Street Pattaya, the Cons
I've already mentioned the main gripe i.e. the higher prices and the declining P4P scene. Older gentlemen that may have visited Pattaya 20 years ago will have fond memories of the place, but they will be sorely disappointed by what they find here these days. Prices are higher, attitudes have worsened, and service standards have dropped.
The worst attitudes, in some peoples' eyes, come from other westerners (especially Russians if you include them as western). I'm not being bigoted here, even the better class of Russians look with disdain at the kind of other Russians who are here. If they were Australian the label 'bogans' would apply, but I've no idea what the equivalent Russian term is.
Anyone familiar with the local Pattaya news with no doubt recall several altercations involving drunk Russian guys. Trouble can easily erupt when high levels of testosterone and alcohol are mixed…
I recall one particular instance where a Russian guy had been hauled into the local Police station to answer a complaint by a ladyboy who he'd beaten up. Apparently, in his inebriated state he hadn't realized that his intended bed-partner was not a lady, and he didn't take too kindly to his enlightenment…
General safety in Pattaya is good, but it is at its most dangerous deep into the early hours when alcohol fueled altercations get blown out of all proportion.
There is regular bill-padding by many bars if they see that a customer is too drunk to argue his case, and if the poor sod doesn't have the money to pay the extortion then he can easily get beaten up. The tourist Police do have a presence on Walking Street, and if called they will make sure that you are safe, but you'll probably still have to pay up.
Thai Dating Mega Book
For anyone who wants to impress the loveliest ladies in Thailand, and win their hearts, my instruction rich mega book is here for you: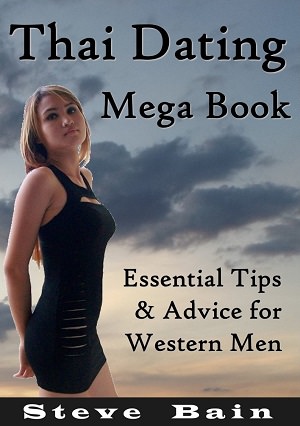 Find beautiful, trustworthy girls for long-term romance, or fun-loving ladies for casual sex with no-strings attached.

Learn all about Thai Dating Culture, what to talk about, what to avoid, how to present yourself, and how to impress.
Comes with my ongoing support, i.e. you'll be able to ask me questions and get my answers.
ONLY $27.00
The last thing that you should do is get arrested for any reason – even if you know that you are innocent. If charges are pressed it will take months for them to be processed and you'll be locked up in some cockroach infested hellhole whilst awaiting your trial. Any job back home will likely be lost, and if you lose your case you'll likely have to pay a much larger amount of cash than if you had agreed a settlement in the first place.
Another complaint that many of the Pattaya faithful make comes with regard to the new laws and regulations that affect them. Obviously most of these, e.g. visa restrictions, are not specific to Walking Street but some of them are.
The most obvious example is the bar crackdowns that have occurred in town, usually on Walking Street. However unlikely it is that you'll end up in the midst of one of these, it can seriously disrupt your holiday if it does happen.
It usually plays out that the Army will burst into a venue, be it a club or a gogo bar, and start drug testing everyone on the premises. It will take hours to resolve and if you aren't carrying your passport with you for identification purposes (most tourists aren't aware of the need to carry this and wouldn't want to for fear of it being lost or stolen) you'll be whisked away to the cop shop and detained until someone produces it for you.
That's the best that can happen with a stop and search, if you are stupid enough to have narcotics in your system or on your person, welcome to hell…
Final thoughts
Walking Street Pattaya is not my personal favourite nightspot and it's somewhere that I just don't go to very often, except for the odd excursion for informational purposes. However, it is increasingly obvious that I, and people like me, are no longer the target group for this particular location.
There's still fun to be had here though, and some local commentators seem to have nothing much to talk about than the latest goings on in and around Walking Street Pattaya. If you don't drink much, and/or you don't mind buying beer from the Seven-Eleven stores and drinking on the street, then you don't need to spend much money.
You can still soak up the atmosphere and enjoy performances by the local street entertainers (walking away at the end of each act so that you don't get asked for a donation of cash) but it's not what most guys from middle-age on up are going to enjoy.
All in all, Walking Street Pattaya is a place you have to visit if you haven't seen it, but if you find that you dislike it then I'd urge you to explore the alternatives in Pattaya. LK Metro, as well as Soi Buakhao and its tributary side-streets, are the way to go for most of the traditional visitors to Pattaya.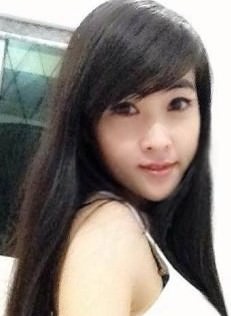 This lovely petite young lady, 28 years old and only 47kg, is looking for a western man to be her boyfriend. If you would like to meet up with girls just as lovely, you can with

My Recommended Dating Site: