Soi Buakhao Night & Day

Running from Central Pattaya Road down to South Pattaya Road, Soi Buakhao is about 1.5km in length. It has a lot of interesting places to visit, both during daylight and at night, and it gets better and better with each passing year.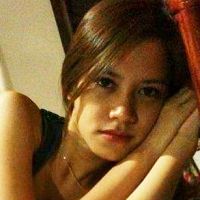 Why bother with the bar girls and hardcore hookers when you can meet someone much better online? If you prefer a more slow paced and intimate way of meeting ladies for sex and romance, you might be interested in checking out:
Soi Buakhao is one of the most popular destinations for long-term visitors to Pattaya; it has a more relaxed atmosphere that gives it a completely different feel to the hectic offerings around town, and it has more of a casual sort of feel to it rather than a 'big night out at the weekend' sort of feel.
Generally speaking, this soi works for three main reasons:
As an entertainment destination it's a good all-rounder with lots of choice in terms of restaurants and bars. It might not be as glitzy as Walking Street, but the quality is still high and well worth taking a look at.
Compared to some of the other places in town, the prices here are a lot lower. Hotels in particular tend to be a lot cheaper, and that makes the soi a very good base camp for anyone visiting sin city.
There are lots of interesting side sois that run off Soi Buakhao, and some of them offer the best value around. Soi LK Metro, Soi New Plaza, Soi Diana, Soi Made in Thailand and more are all link-roads.
Taken together, the link-roads give you all the extra options that you need for a great night out, and everything is within easy walking distance. On Soi Buakhao itself, there aren't too many gogo bars but Soi LK Metro has plenty.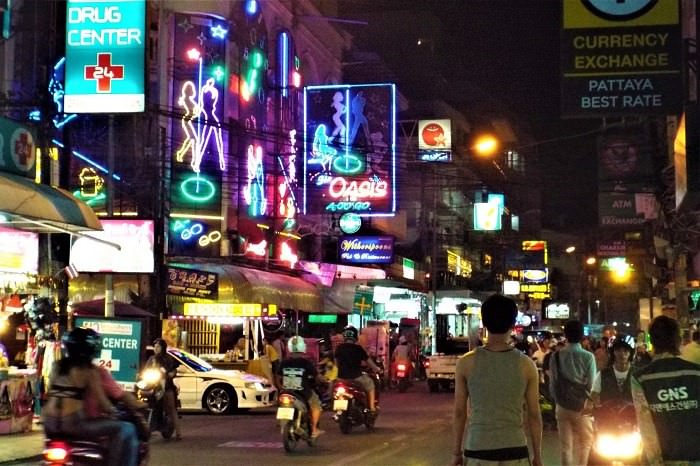 The Oasis A-Go-Go on Soi Buakhao.
I suspect that the trend of improvements and additions to the entertainment options on and around Soi Buakhao over recent years is set to continue for the foreseeable future. Real estate nearer to the beach is getting really expensive in Pattaya, and the bars there are slowly relocating inland.
Cost of a night out on Soi Buakhao

If you know anything about economics, or price indexes/cost of living indexes, you may have heard of the 'Big Mac' index. It's a very basic means of weighing up the cost of living in one place compared to another by looking at how much a McDonald's Big Mac costs in each place. In cheap locations, Big Macs are cheaper etc.
I've come up with my own index for Pattaya nightlife venues, it's called the 'Chang Beer' index…
In the more expensive tourist areas like Walking Street, a small bottle (330 ml) can easily set you back 150 baht. That same bottle of Chang can be had for as little as 50 baht in some bars/restaurants on Soi Buakhao. You can also find the larger bottles (660 ml) for around 70 baht in some bars, which means twice the beer at less than half the cost!

The Northern Half
It's not just the cheaper prices here that appeal, there are some high quality bars and restaurants to find, so it's not just bargain basement options. The range of bars is quite wide with a good selection of them fitted out with very basic tables and chairs, while others are quite flash.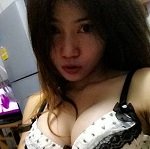 There are tens of thousands of Thai girls searching for romantic adventures with western men online. You can easily find good-looking girls for casual sex and fun times, or someone suitable for something more serious with:
The older, basic bars in the area do offer the cheapest prices. The 'Nida Food & Drink' bar in the picture below is very competitive on prices. It's a popular place with old-timers and expats, and it usually attracts a decent crowd of people. As with many bars it has a Karaoke night in mid-week and, as is the way in Thailand, it is loud enough to disintegrate human ear-bone.
Opposite the Nida bar is the larger and busier 'Marquee Bar and Restaurant'. Here too there is a regular Karaoke night. Prices are a little higher but that doesn't seem to bother anyone – the customers tend to be a bit younger than the Nida regulars.
Older customers are a very price-conscious lot, and a good tip for finding a bargain is to follow the pensioners. Of course, that does entail some risk that you might get caught up in a conversation with one of them... No disrespect to my mature readers but some old-timers in Pattaya are a little too fond of moaning about anything and everything!
On one of my Pattaya trips the hotel that I stayed at was located near to this end of Soi Buakhao, so I got to know this stretch of road quite well. During the daytime there is a local lady that spends a lot of time walking up and down the soi, she is a complete basket-case!
On one unprovoked occasion she decided to unload a barrage of words at me whilst I was sitting in the Nida bar. It was about two in the afternoon and I was minding my own business when she starts shouting at me... words to the effect of "you f*** me and you leave me" and so on.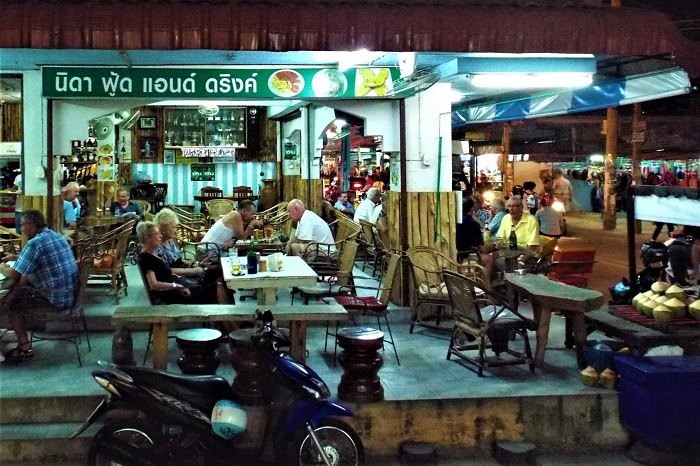 The 'Nida Food & Drink' bar.
Now, as anyone that knows me can attest, I'm not averse to having a few too many beers from time to time and, admittedly, my judgement can suffer on said occasions... but never in a month of Sundays would I have gotten romantic with this lunatic.
The verbal barrage from this nutter did not go unnoticed and I could see plenty of people in the area having a laugh at the whole episode. A few days later I was again seated in the Nida bar when she unloaded on some other poor sod that just happened to be in the wrong place at the wrong time.
Naturally, I did consider reassuring the poor fellow with a few supportive words, but I'm afraid I let myself down and had a good laugh at him instead...
If this part of the soi sounds like somewhere you'd like to visit, you'll find it at the intersection with Soi New Plaza. It is, more or less, the start of the main points of interest from a nightspot point of view. However, the best of the activity is located a little further southward still.
The R-Con complex, still in the northern half, is a fairly lively place which always seems to draw a crowd. There are two bars in the complex and directly opposite is a third bar that is probably the busiest of them all. I believe it is called the 'Easy Corner Bar', although I' not certain on that since the signage for the place is hardly visible.
Just after the R-Con complex is the night-market; it is home to lots of market stalls that sell all sorts of foodstuffs. I think that the local Thai people form the main clientele once you get past the roadside kebab stall.
Thai Dating Mega Book
For anyone who wants to impress the loveliest ladies in Thailand, and win their hearts, my instruction rich mega book is here for you: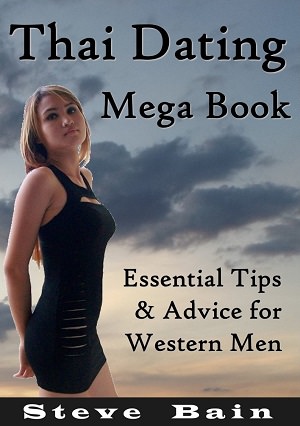 Find beautiful, trustworthy girls for long-term romance, or fun-loving ladies for casual sex with no-strings attached.

Learn all about Thai Dating Culture, what to talk about, what to avoid, how to present yourself, and how to impress.
Comes with my ongoing support, i.e. you'll be able to ask me questions and get my answers.
ONLY $27.00
Opposite the night-market is the smaller of the two R-Con bars.
The food there is very cheap and quite palatable if you just want a simple snack before a big night out. I've eaten there a few times and one occasion I could have eaten for free. The waitress forgot to add my Tuna sandwich to my check-bin.
Unfortunately I allowed my western sensibilities to interfere with my judgement and I owned up to the omission and made the payment. It was a bad move. The waitress denied all knowledge because she didn't want to lose-face, and I paid money that I needn't have bothered paying.
The Southern Half
The bars that adorn Soi Buakhao south of the intersection with Soi Made in Thailand range from basic open-air beer bars to stylish, modern drinking holes. New bars are opening with increasing frequency, with older bars regularly closing for refurbished. At the current time there are lots of bargains to be found here, with beer prices well below the average.
The Endless Lounge opened early in 2014 under the name 'Booze Lounge' but it soon rebranded to 'Players Lounge' and from that to its current name. It is a lounge bar, meaning that there is an air-conditioned indoor area, but there is also a decent outdoor area. Some of the ladies who work there are quite cute.
The Katesiree House has to be mentioned for the simple reason that it is an absolute bargain. The beer prices there are the cheapest that I've found at any bar in Pattaya. The bar is almost always busy, day or night, but there are some complaints on Tripadvisor against the staff who work there. I can't say that I've ever had any problems there and I suspect that the moans are coming from the older crowd who, as stated above, often like to moan all day long for no good reason…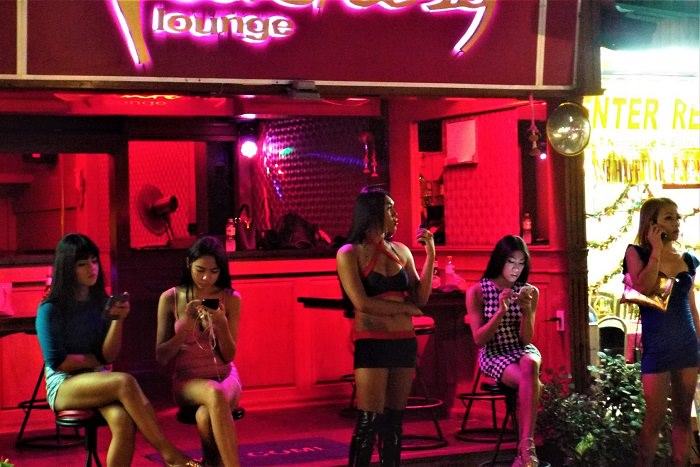 The Fantasy Lounge.
The Witherspoons bar, not to be confused with the UK chain 'Wetherspoons' is one of the best Soi Buakhao bars for watching live sports. Beer prices are, sadly, a little higher but if you want to watch a game of football then you might want to be at a place with some atmosphere. Witherspoons has the right atmosphere for such things with lots of other sports fans choosing it as their favoured watering hole whenever a live game is on.
The 'Fantasy Lounge' is probably the best known of the Soi Buakhao ladyboy bars. The 'girls' there can be a bit grabby if you wander past on their side of the road; I've been grabbed and offered a massage for only 100 baht by one of their staff. Unfortunately, it just isn't my thing, but you would be surprised by just how many of the older expats have spent some private-time in the company of a ladyboy!
Take a look at the picture above; if you ever wanted an example of the scourge that is the mobile phone then this is it! Lots of Thais, girls and ladyboys, are virtually inseparable from their mobile phones. Part of the reason, a big part, is the fact that they often use them as a means of drumming up business.
Soi Buakhao is not limited to the Nightlife scene.
It is a main artery running through Pattaya and you get all sorts of shops along it. Tattoo shops, photo shops, massage shops, pharmacies, motorcycle repair shops, hotels, clothing and footwear shops and so on are all here in number.
The particular location where I took the picture below is probably the busiest part of the Soi. As well as the nearby LK Metro, just behind me is the intersection of Soi Diana and Soi Buakhao. Soi Lengkee is also very nearby and is another worthwhile place to visit as it is home to a number of good restaurants.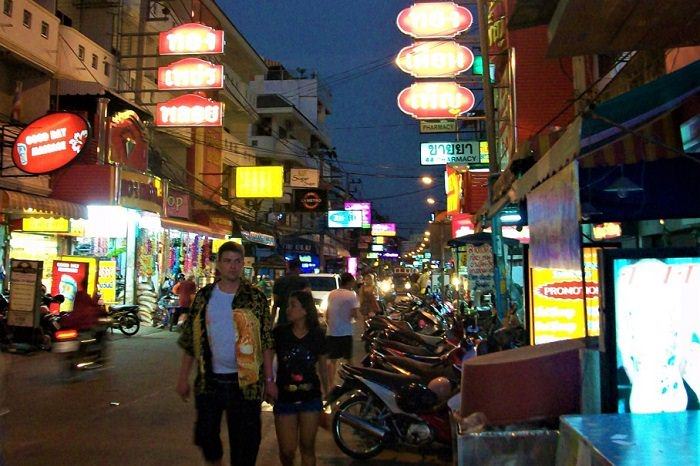 Dusk on Soi Buakhao.
The rooms above the shops are usually small apartments. These are the sorts of apartments that the local Thais live in. They are usually not much more than an en-suite room with a balcony. Air-conditioning is not always available and they don't usually come with any furnishings at all.
These are not the sort of apartments that are typically marketed at expats or foreign visitors; the best thing about them is the price... as little as 3,000 baht per month!
Prices in the tourist ready hotels can still be as low as 6,000 baht per month plus electric bills. Daily rates are low, but the best value is for monthly deals. At this rate you can expect an air-conditioned en-suite room with satellite television, free Wi-Fi, and a balcony.
Don't expect much refinement, you won't get a swimming pool at this price, but there will be a really cheap laundry service on the premises. The only problem is that you can't book in advance because these hotels are not online, you need to find one when you arrive. You can do this yourself or you could have a drink at a local bar and ask the girls working there for recommendations.
The food stalls in the southern half of Soi Buakhao are usually concentrated around the entrance of Soi LK Metro… they might not look like the cleanest sort of food outlet that you could choose to eat from, but I can't say that I've ever had (or heard of) any bad food poisoning from such places.
In fact, some of the barbecue sticks that you can buy from these mobile stalls are absolutely delicious… beef is my favourite. If you're tempted to give them a try, you get a spit with about 3 chunks of meat on it as well various vegetable, fruit and peppers etc. at very cheap prices.
Sticking with food, I've also eaten at the Rich Bar. In all honesty I didn't think much to the food there, but it's a nice spot from which to have a cold drink and watch the daily hustle and bustle.
Similarly, I have always been very disappointed by the food served at the popular Jolly's Restaurant on Soi Buakhao. The Butchers Arms Pub, on the other hand, is a good choice if you feel like eating a decent plate of English food.

Final Thoughts

Prices in Pattaya are not that expensive wherever you go, but the value offered here means that you can save quite a lot of money. Many long-term visitors and expats feel the same way and choose to pitch their tents here.
All in all, Soi Buakhao is well worth a look if you are staying in Pattaya for any length of time. The fact that it is not so well known is a big selling point if you want to avoid all the first-time visitors, and especially so if you want to avoid the hordes of flag following Chinese visitors that frequent the tourist areas of the city.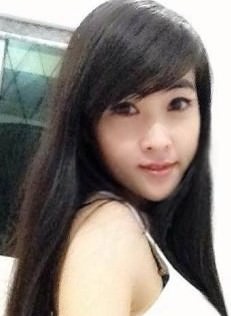 This lovely petite young lady, 28 years old and only 47kg, is looking for a western man to be her boyfriend. If you would like to meet up with girls just as lovely, you can with

My Recommended Dating Site: