Naklua Nightlife & Girls

The Naklua nightlife temptations in Pattaya tend to go largely unexplored by most visitors to sin-city and that is understandable - most don't know it exists. It does exist though, and so do the Naklua girls who make the bars good fun! I regard this part of town as a place to go if you are not intending a heavy night of drinking.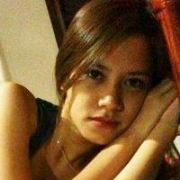 Modern technology is having a big impact on the bars in Thailand... the best girls have always been reluctant to work in bars for fear of being seen by someone from their hometowns, but there are lots of girls online at my:
There are no a-go-go bars here, and very few discos, but there is a decent crop of beer bars to choose from. It is a popular area with European tourists, and some of Pattaya's Finest hotels are located nearby. Some of these high-end hotels offer some particularly fine bars/restuarants. There are also a lot of good eateries in the area.

If you know Second Road in Pattaya then you can easily find the action by heading to the Dolphin Roundabout at the northern end of Second Road. From there you take the second exit off the roundabout and the bars start within a few yards up that road - which is imaginatively named 'Naklua Road'...
Another reason to get to know this area is offered by Wong Amat Beach, which has become my favourite mainland beach in Pattaya in recent years. You can get to it via Soi 18 off Naklua Road. Soi 18 is itself an interesting soi with plenty of bars and restaurants located on it.
I like to watch the sunset over Wong Amat Beach and then go for a casual stroll back down Soi 18 stopping at a few bars as I make my way back to Naklua Road
Wong Amat beach, my favourite mainland beach in Pattaya.
You're spoiled for choice with the restaurants that you'll find on Naklua Road, and grabbing a bite to eat after a few hours on the beach, and in the bars, is a fine way to start what might go on to become a big night out.
You'll probably need to stay in a nearby hotel to make this a sensible option, because you're going to want a shower after a trip to the beach. If you are staying at a hotel in Central Pattaya then the distance you'd need to travel is enough that you won't want to make the journey back again after you've got yourself cleaned up.
Naklua Nightlife; Beer Bars
The bars are a mix of the usual groupings of small, square, open-air bars as pictured below, with a selection of standalone bars that have indoor air-conditioning facilities as well as outdoor seating.
As for the the customers that frequent this part of town, they tend to be middle-aged guys and older, due to the slower pace of the bars there aren't many younger guys in this part of town.
One of the smaller beer bar complexes on Naklua Road.
I think that the slower pace of the Naklua nightlife, and the slightly more upmarket feel to the place, helps to ensure that patrons are a bit more civilized than you often find in the more rowdy areas of Pattaya, and that also helps to ensure that everyone is well behaved.
You aren't going to get into any dodgy situations here with some moron who has had a few too many beers.
Similarly, the Naklua bar girls are usually (not always) better behaved. Things like bill-padding are less likely to happen, and there are no incidences that I can recall of petty crimes like bag-snatching or pick-pocketing. The girls here do tend to be a bit older than the Pattaya girls in the more well-known nightspots.

The only danger here, as is so often in Thailand, is the traffic - Naklua Road is a main road with dual carriageways and since the best bars and restaurants that the Naklua nightlife has to offer are situated on both sides of the road, you'll want to be crossing it from time to time.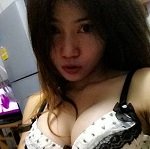 There are tens of thousands of Thai girls searching for romantic adventures with western men online. You can easily find good-looking girls for casual sex and fun times, or someone suitable for something more serious on my:

The bars and restaurants along Naklua Road continue up from the Dolphin Roundabout until Soi 18 on the left hand side of the road, after that they start thinning out. There's a 'Kiss Food and Drink' restaurant opposite Soi 18, which is good for cheap food, but if you want higher quality fare then I'd go for the restaurants on the left (Beach side) of Naklua Road.

There are several massage shops along the way too, and although I'm not certain I'd imagine that they offer all the standard 'extra' packages!
Nearby Nightlife - Drinking Street & Tiffany's
I do like the Naklua nightlife but, like I said, it is a slow paced affair and once you've fueled your libido with a few beers you might find that you want to go somewhere with a bit more action.
There is an option nearby i.e. Drinking Street on Second Road. Be warned that it doesn't get busy until relatively late, maybe 11pm or so, but it does get going eventually and is well worth a visit. Drinking Street has a lot of bars and plenty of bar girls...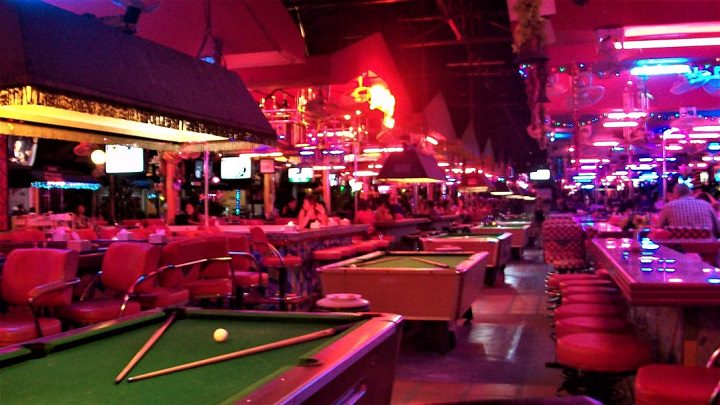 Drinking Street doesn't get busy until late.
The set up here is bars down both sides of a wide street, and a long central island with nothing but bars (see pic above). I advise sticking to the central island as a) it gets busier and b) the beer there is cheaper.
Directly opposite Drinking Street, on the beach side of Second Road, is Tiffany's. This is a Ladyboy cabaret show that draws a lot of interest from tourists. If you want to get your picture taken with some elaborately dressed ladyboys then this is possible each night after each show ends. The ladyboys congregate outside the building and charge tourists for any photos you take of/with them.
After the Tiffany's cabaret show is finished, Drinking Street starts to get busy. Don't go thinking that Drinking Street is a venue for ladyboy fans though - there are none to be found in the beer bars there, only girls.
Drinking Street is within easy walking distance of the Naklua nightlife scene, walking from there you'll find it just after the new Terminal 21 shopping mall.
Opposite Drinking Street, adjacent to Tiffany's, are a selection of good beer bars that also get busy. I don't really recommend these bars though, they charge prices that are similar to gogo bar prices on Walking Street whilst having none of the gogo bar entertainment that justifies those prices.
All in all, the Naklua nightlife and nearby attractions are enough to keep you entertained for a few hours. It is the least hectic of the Pattaya nightlife options that I'll be writing about, and that's actually part of its appeal.
I don't recommend the Naklua nightlife for younger guys who want to paint the town red, but I do recommend it for most other people, at least on an infrequent basis for a change of scenery from the usual drinking holes.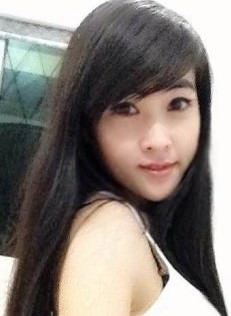 This lovely petite young lady, 28 years old and only 47kg, is looking for a western man to be her boyfriend. If you would like to meet up with girls just as lovely, you can with my:
Recommended Dating Sites: