Pattaya Soi 6; fun with some girls

Along with Walking Street, Pattaya Soi 6 is a place in the city that probably doesn't need an introduction. If you have been here before, you'll know about it already. If have friends that have been here before, you've probably heard all about it. This place sticks in your mind once you've seen it! This little Soi is infamous the world over. If Pattaya is famous for its naughty nightlife, this place is the naughtiest of the naughty!
Soi Yodsak, as it is also known, offers something of an... erm.... unique experience with lots of sexy Pattaya girls! It is not the sort of destination that is popular with families - that's for sure.

If you would prefer a more traditional sort of Thai lady for a romance, my recommended dating site is worth a look; whilst I can't guarantee that all the girls there are pure as driven snow, you will certainly meet more good-girls there than you will on Soi 6!

This soi is very much made for customers of the adult entertainment scene. The family outings that are becoming increasingly common in other areas of the city are nowhere to be seen here. Given the nature of the business here, I'd say that that's how it should be! The bars on Pattaya Soi 6 are nearly all indoor venues. They have darkened windows or curtains in place so that passers by cannot see what is going on inside the bars. This soi is one of the most popular Pattaya nightlife destinations, but it is also popular during daylight hours... anytime after about 3 o'clock in the afternoon.


A Pattaya Soi 6 sight for sore eyes

During my first ever trip to a bar on Pattaya Soi 6, I and a friend of mine had the misfortune to witness an overweight old man receiving an oral service from one of the bar girls. This was done downstairs in a small alcove of the bar area. We didn't see any flesh, I'm happy to say, but the movements where clear as day for all to see. The customer and the girl involved didn't seem to care at all that two other people had wandered into the bar, and they certainly didn't stop what they were doing! This gives a measure of what Soi Yodsak is all about, so steer well clear of it if this sort of thing is not for you. You won't be welcomed there unless you have a very liberal mind and, if you don't, this is not the sort of place to go to start trying to convince people of the error of their ways. Each to their own!

The soi is sometimes simply called Soi short-time. The phrase 'short-time' refers to the length of time that you arrange to spend with a lady - at most 2 hours, but usually only until you are finished once! Long-time means overnight, but it is unusual to come to this soi in search of long-time, hence the nickname 'soi short-time'. The price that you need to pay for a short-time experience varies, but it is usually around 300 baht for the use of a room (which will be available upstairs), and a further 1,000 baht or so for the girl.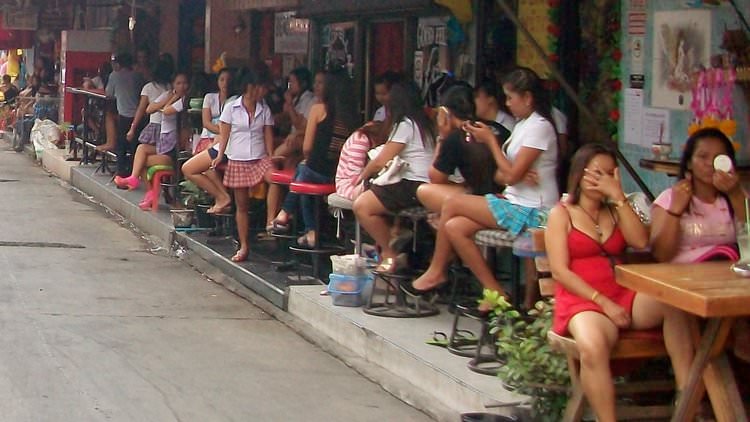 All in all, if you want a completely uncomplicated no strings attached private appointment with a working lady, Pattaya Soi 6 is the place to head for. It is perfectly safe there, you won't get drugged or robbed, and the service standard is usually not bad. There is nowhere else in sin city, that I am aware of, where you can more easily or more cheaply get a pay-for-pleasure service of the extent offered here. The Soi is a bit of a walk away from the busiest south and central tourist areas, so there is the added advantage here of a little discretion. Note the word 'little' here; not much is left to the imagination if you are seen on Soi Yodsak!
The good news is that you are a bit less likely to be seen by anyone other than people that are there for the same things as you. You won't see too many people that are just innocently passing through, if they are passing through, the chances are that they are sizing the place up for a later, more meaningful, visit!


Sexy Pattaya girls?

The standard of the girls in terms of physical beauty is generally about average, but if you take your time you will easily unearth a nugget of gold, you just need to dig around for it! If you are looking for a more meaningful relationship with a Thai lady than that offered by the girls on Soi 6, give online dating a go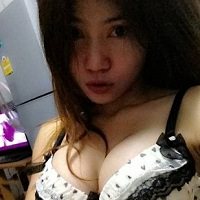 With my recommended dating site you get a good interface, the ability to have a look at the ladies before signing up, and best of all... the cheapest instant chat facility that I can find on the net!

People tend to either love Pattaya Soi 6 or hate it. There's no denying that it is located on the more sleazy side of the spectrum, but then this is Pattaya, sleazy has never been a problem before.

This particular venue caters for a certain audience and it always has done; it is not a place for families, and if you do choose to venture along it you should be prepared for what you encounter.

One last thing worth mentioning about the girls working on Pattaya Soi 6 is that many of them will be wearing a costume of one sort or another. Quite a few of the bars are themed in terms of costume so, depending on which bar you choose, the girls will all be wearing a school uniform, nurses outfit, french maid outfit etc.


Soi 6, Pattaya Katoey

Soi 6,1 which runs down the side of Soi 6, is home to a number of ladyboys. There are also ladyboys working on the soi itself. I made the mistake of wandering down Soi 6,1 on one occasion. The ladyboys had taken up position as though they all had their own patch of concrete. As I walked past, each of them in turn attached themselves to my arm. A simple no thanks is not of much use.
They put their arms through mine and walked with me for a few yards until they realised that they were not going to make a sale. I could have taken a more aggressive stance in saying no of course, but that would not have been a good choice. It might have caused some loss of face and that's a dangerous thing in Thailand! More can be read about this on my Thai culture section of the website.

That's about all I have to say about this soi. It's a unique place and a must see - even if you don't intend to sample the services offered, it is a Pattaya nightlife institution that must be witnessed!


Pattaya Soi 6; Nearby Accommodation

If you are intending to find somewhere to stay on or near to Pattaya Soi 6, you have got a very good selection of places to choose from. As well as a number of cheap rooms for rent above some of the bars that are located on the soi, there is a very wide choice of hotels in the area.

Even if the naughty stuff is something that you want to avoid, the area in general is a very good place to set up your base camp. North Pattaya is a bit more relaxed than the other areas, and most of the high end hotels are located here.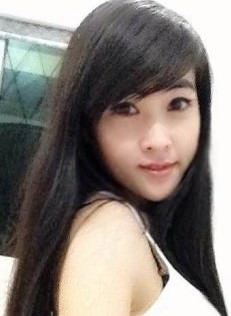 This lovely petite young lady, 28 years old and only 47kg, is looking for a western man to be her boyfriend. If you would like to meet up with girls just as lovely, you can with my:
Recommended Dating Sites: