Pattaya Second Road Nightspots

Pattaya Second Road is a long road that stretches the full length of Pattaya Bay. Along it there are venues of all sorts for all occasions. Nightspots are strewn at various points and there are lots of connecting sois that are very entertaining...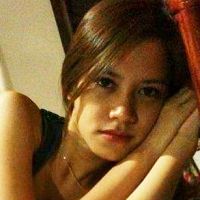 Why bother with the bar girls and hardcore hookers when you can meet someone much better online? If you prefer a more slow paced and intimate way of meeting ladies for sex and romance, you might be interested in checking out:
If you are looking for somewhere romantic to take your lady, or if you are looking to meet someone new, or if you just want to enjoy a nice quiet beer by yourself, you have lots of quality venues to choose from on Second Road.
If you want to find the best places, you do need to know where to look. If you are unfamiliar with Pattaya and don't know where you are going, it's very easy to wander straight past some of the best venues without ever realizing that they are there.
Second Road is about 3km long and it runs parallel to Beach Road. Behind it is Soi Buakhao and behind that is 3rd Road. Along with Beach Road, it is the other main artery in Pattaya that runs to, or close to, all the best nightlife locations.
Unlike Beach Road, you can have a full night of quality entertainment here without needing to go anywhere else. For detailed information on the ladies in the city, have a look at my report about: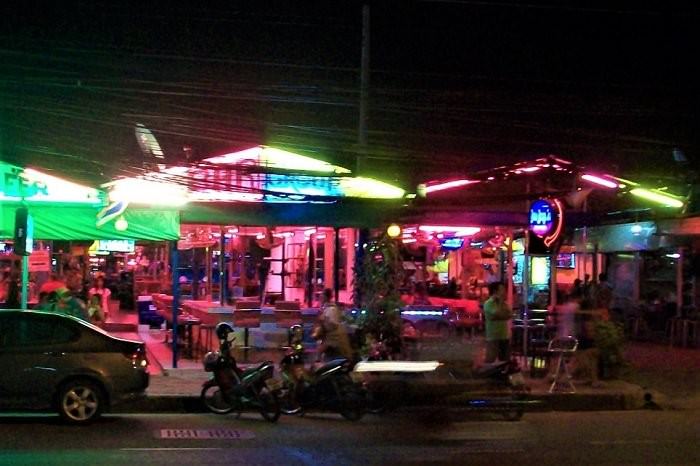 A Beer Bar complex off Second Road - Soi Made in Thailand.
Pattaya Second Road; the best bits

Let's start with my top recommendation for a romantic venue on Pattaya Second Road.... that honour has to go to the Sunset Lounge opposite Soi 13,2. You will find this roof-top bar in the Hotel Baraquda.
It is nicely furnished and is very stylish.
You will be sure to impress your lady in this place. As the name suggests, the best time to go there is at about 6 o'clock so that you can watch the sun go down. Don't forget to take your camera with you, this is one for your photo album.
If you are intending to make a new acquaintance for the night, you have got lots of options available to you. There are lots of beer-bar complexes to be found on 2nd Road. In the north there are some good options near to Soi 1 and Soi 2. In particular, Drinking Street is located here and it has lots of bars to choose from where you might make a new friend or two.
There are more beer bar complexes near to Central Pattaya Road, Soi 10 and Soi 11 amongst others.
A-Go-Go bars are a bit of a rarity on this road, but you might want to have a closer look at the Tim Beer Bar opposite Soi 12. At first glance you might just dismiss it as being just another small open-air bar, but there is more to it.
There is a door in the bar that takes you to the dancing girls. They have T.V. screens in there too, so you can switch between looking at the girls and watching the football! They also have some pool tables and... all in all, this bar is well worth a visit.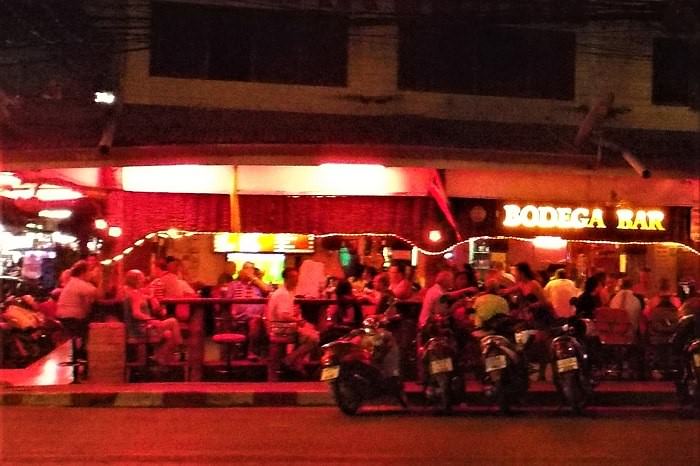 The Bodega Bar.
One of my favourite places to go for a quiet drink by myself is on the corner of Second Road and Soi 13,2. The 'Bodega Bar' is a good place to sit and watch the world go by. It's a good cheap bar where you will be left alone to relax.
'Wonderful bar' and 'Wonderful bar 2' on Second Road at the corners of Soi 13,1 and Soi 13 respectfully are also good options for a cheap beer. Wonderful bar 2 has a live music act from about 7 or 8 o'clock on most nights.
There's no doubt that Second Road has got enough going for it that, were it a street in any western city, it would be a place of some renown. In Pattaya though, it is more often used as a route-way to get you somewhere else.
Many of the best nightlife locations are link roads that join onto Second Road.
There are lots of hotels located nearby and one of the best of them is called 'The Intimate Hotel' which, I'm assured, is both guest-friendly and high quality.
With a lot of the higher quality hotels moving away from the 'guest-friendly' policy, I recommend that you take a look at the Intimate Hotel if you want to stay somewhere where you'll be able to take girls back to your room without being charged extra for the privilege.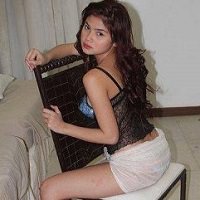 Modern technology is having a big impact on the bars in Thailand... the best girls have always been reluctant to work in bars for fear of being seen by someone from their hometowns, but there are lots of girls online at:
The 'Bodega' bar and the 'Wonderful' bars that I've mentioned above are popular bars that pull in a healthy trade. There aren't too many girls working in those bars though, so they aren't the best places if you are looking for some company, but there is a good vibe, live music and cheap prices to be had.
The bars in the northern section inside and near to Drinking Street are a better choice if you want to find some company, but prices are a little higher. The bars there are decent, with some good looking ladies to be found, but it only gets busy from about 10pm onwards.

The Avenue
'The Avenue' is a relatively new shopping centre in town and for the first few years after opening it always seemed a little quiet to me, with too many vacant units. Things have taken a turn for the better though and it is gaining in popularity.
For long term visitors, or for anyone who wants a taste of food from back home, the Avenue houses the best food mall in town. If you like to enjoy a bottle of wine from time to time then you'll no doubt notice the scary prices that a bottle costs in most places. At the Avenue food mall you'll find a decent range to choose from, and there's usually a bottle to be found that doesn't require a bank loan to buy it.
There is also a top quality bar/restaurant in the Avenue called the Robin Hood. As the name suggests it specializes in western food and drink – mainly English. You can get real ales from back home on tap, and the food is of a high standard.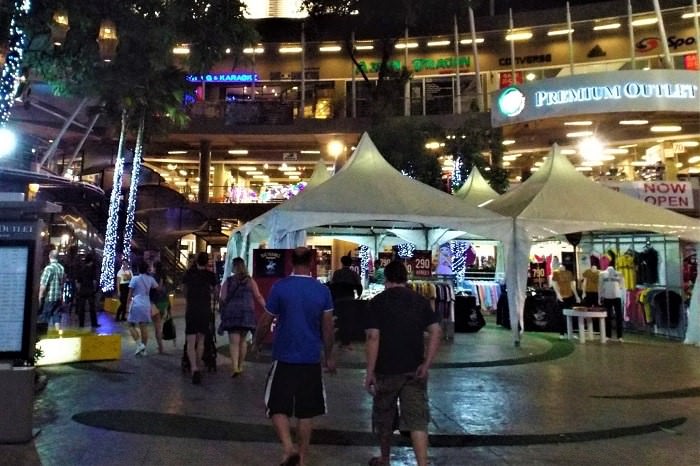 The Avenue Shopping Complex.
The Robin Hood also has one of the best big-screen set ups for watching live sports. Premiership football is a mainstay of the live sports on offer, but there's much more on offer than just that, and the bar management will be happy to screen whatever you prefer.
For expats and long-term visitors there are two other selling points for the Avenue:

There is a very good gym located here that is as good as anything you'll find in the west. I used to work out at Tony's on Soi Buakhao, but the gym in the Avenue is way better, and a monthly membership is quite reasonable.
There is a cinema which I suspect is catered for westerners (with English language films). I can't confirm this as I've never been inside, but the Avenue itself is largely targeted at westerners, so it makes sense that the cinema is too.
As you wander around most of the main roads in Pattaya you'll notice lots of market stalls; most of the time it seems like the same few stalls are repeated again and again, but that's not the case with the stalls outside the Avenue.
There are some proper craft stalls to have a look at. The last time I passed by there was a Thai man selling some quality hand-made glassware. He was actually creating a new piece as I wandered by.

Thai Dating Mega Book
For anyone who wants to impress the loveliest ladies in Thailand, and win their hearts, my instruction rich mega book is here for you: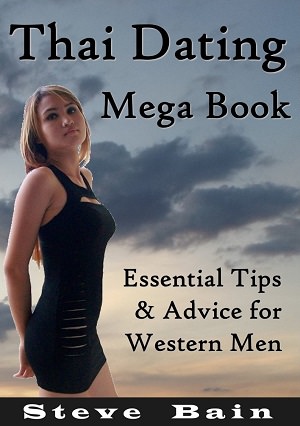 Find beautiful, trustworthy girls for long-term romance, or fun-loving ladies for casual sex with no-strings attached.

Learn all about Thai Dating Culture, what to talk about, what to avoid, how to present yourself, and how to impress.
Comes with my ongoing support, i.e. you'll be able to ask me questions and get my answers.
ONLY $27.00
Pattaya Second Road; final thoughts
Being a main road in Pattaya you are definitely going to find yourself travelling along Second Road more or less every time you head out of your hotel. Pick-up taxis run along it constantly, so flagging down a ride is easy.
As far as the Pattaya nightlife is concerned, Pattaya Second Road has got a lot of variety to keep you interested and coming back for more.
I certainly prefer the nightlife here compared to the other main road i.e. Beach Road, but the best nightlife venues such as LK Metro or Walking Street are quite a bit more lively. It's still well worth trying out, but the action is much more spread out.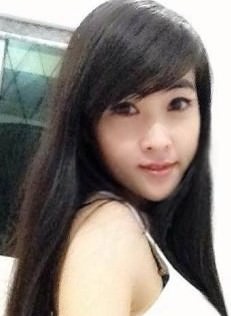 This lovely petite young lady, 28 years old and only 47kg, is looking for a western man to be her boyfriend. If you would like to meet up with girls just as lovely, you can with

My Recommended Dating Site: