Pattaya Second Road Nightspots

Pattaya Second Road is a long road that stretches the full length of Pattaya Bay; along it there are venues of all sorts for all occasions. Nightspots are strewn along it at various points and there are lots of connecting sois that are worth a visit. If you are looking for somewhere romantic to take your lady, or if you are looking to meet someone new, or if you just want to enjoy a nice quiet beer by yourself, you have lots of quality Pattaya nightlife venues to choose from on Second Road.
If you want to find the best places, you do need to know where to look. If you don't know where you are going, it's very easy to wander straight past some of the best venues without ever realising that they are there.
Second Road is about 3km long and runs parallel to Beach Road. Behind it is Soi Buakhao and behind that is Pattaya 3rd Road. Along with Beach Road, it is the other main artery in Pattaya that runs to, or close to, all the best nightlife locations. Unlike Beach Road, you can have a full night of quality entertainment here without wanting to go anywhere else.


Pattaya Second Road; the best bits

Let's start with my top recommendation for a romantic venue on Pattaya Second Road.... that honour has to go to the Sunset Lounge opposite Soi 13,2. You will find this roof-top bar in the
Hotel Baracuda.
It is very nicely furnished and is very stylish. You will be sure to impress your lady in this place. As the name suggests, the best time to go there is at about 6 o'clock so that you can watch the sun go down. Don't forget to take your camera, this is one for your photo collection.
If you are intending to make a new acquaintance for the night, you do have some options available to you. There are lots of beer-bar complexes strewn all over Pattaya 2nd Road. In the north there are lots of bars near to Soi 1 and Soi 2. The entrance to Drinking Street in the north has lots of bars to choose from where you might make a new friend or two. There are more beer bar complexes near to Central Pattaya Road, Soi 10 and Soi 11 amongst others.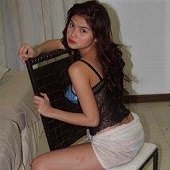 The vast number of Thai nightlife venues to choose from will give you plenty of opportunities to meet girls. But, if you prefer a more slow paced and intimate way of meeting ladies, you might be interested in checking out my:
A-Go-Go bars are a bit of a rarity on this road, but you might want to have a closer look at Tim Beer Bar opposite Soi 12. At first glance you might just dismiss it as being just another small open-air bar, but there is more to it. There is a door in the bar that takes you to the dancing girls. They have T.V. screens in there too, so you can switch between looking at the girls and watching the football! They have some pool tables too... all in all, this bar is well worth a visit.
There are lots of property developments located just off Second Road; condominium developments are especially popular. If you are interested in purchasing a condo in Pattaya, have a look at my Pattaya property guide for my investment advice.

One of my favourite places to go for a quiet drink by myself is on the corner of Second Road and Soi 13,2. The 'Bodega Bar' is a good place to sit and watch the world go by. It's a good cheap bar where you will be left alone to relax. A bottle of Chang beer costs a mere 45 baht at the time of writing. 'Wonderful bar' and 'Wonderful bar 2' on Second Road at the corners of Soi 13,1 and Soi 13 respectfully are also good options for a cheap beer. Wonderful bar 2 has a live music act from about 7 or 8 o'clock.

Pattaya Second Road; final thoughts

Being a main road in Pattaya you are definitely going to find yourself travelling along Second Road more or less every time you head out of your hotel. Pick-up taxis run along it constantly. As far as the Pattaya nightlife is concerned, it has got a lot to keep you interested and coming back for more.
I certainly prefer the nightlife here compared to the other main road i.e. Beach Road, but the best nightlife venues such as Soi 7/8 or Walking Street are quite a bit more lively. This one is still well worth trying out though.

If you would like to find a hotel on or near to Pattaya Second Road, there are lots available. I think the best of them would have to be:

Hotel Baracuda - expensive but very good
Sabai Resort - cheap and very good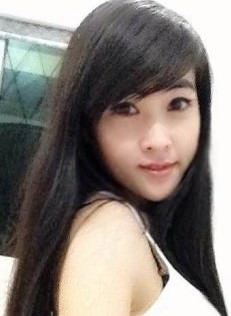 This lovely petite young lady, 28 years old and only 47kg, is looking for a western man to be her boyfriend. If you would like to meet up with girls just as lovely, you can with my:
Recommended Dating Sites: