Soi 7 Pattaya & Soi 8 Pattaya
Soi 7 Pattaya and its neighbour, taken together, form a personal favourite of mine. As a nightspot, it is a very popular choice with tourists. There are nearly a hundred bars to choose from and there is always a vibrant, cheerful atmosphere here. It is a very good choice if you enjoy people-watching as you get to see all sorts of crazy stuff going on and it is always good fun. There are lots of things to do and, personally, I tend to find myself drawn more and more to these sois than any of the other options around the city.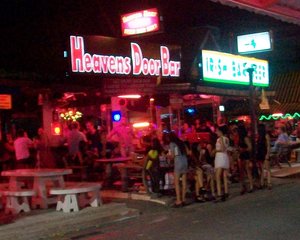 If you want to stay at a hotel in this area, my recommendations are:

Eastin Hotel - medium priced
Eastiny Plaza - cheap and good
Flipper Lodge - medium priced
There is a range of quality to choose from starting with the really good bargain hotels offered by the Eastiny Group, or you could go for somewhere a little more expensive and classy. There are other options worth checking out, but these three are my favourites.

Generally speaking, these hotels are geared towards the party lovers because they are located right in the middle of some of the best action. It does mean that there will be some late night noise to deal with, and some of the other guests might well be bringing back ladies to their rooms! The Eastiny hotels I mentioned are guest friendly and do not, as far as I know, charge any extra money for taking ladies back for the night.
Update: The Soi 7 Pattaya area is still one of the best nightspots around and well worth a look, but as time goes by the general bulk of the Pattaya nightlife footfall is moving further inland. Whilst Soi Buakhao, Soi LK Metro and Soi Diana have all gotten busier recently, Sois 7&8 have lost some trade. A few of the smaller bars have closed but, as I mentioned, it is still currently one of the best nightspots around town.

Soi 7 Pattaya; the location and the customers
Soi 7 Pattaya and soi 8 run parallel to each other from Second Road down to Beach Road. There is a connecting road about halfway down the Sois such that, viewed from above, they would form a 'H' shape. In length Soi 7 and Soi 8 each extend something like 300 metres from start to end. Geographically, they are located in a fairly central part of Pattaya Bay. Everything is within walking distance of these two sois and that makes it an excellent spot to choose a nearby hotel as your base point.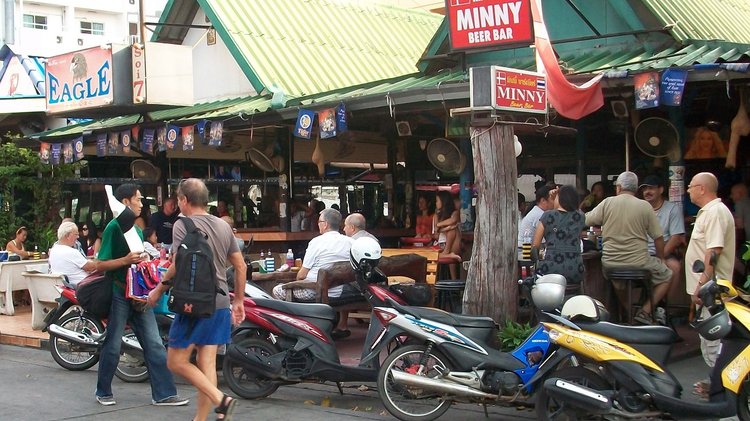 As with the other main tourist areas, the visitors here are becoming more and more international. That change has been slower to take hold here though, and there is still a strong contingent of white middle-aged single men. Naturally, there are lots of good-looking girls working in the large number of bars in this area, and that is another main pull for the area.

If you are looking to buy a property in the central area of Pattaya, one of the best places to start your property search is online. Have a good read of my real estate in Thailand section: I've given away some good investment tips there that should be interesting to you.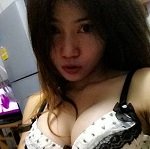 There are tens of thousands of Thai girls searching for romantic adventures with western men online. You can easily find good-looking girls for casual sex and fun times, or someone suitable for something more serious on my:

Soi 7 Pattaya Entertainment
Although there are a large number of beer-bar options available here, the agogo bars here are small both in size and number. There is only one nearby discotheque, and that caters for the gay scene. There are also a small number of lady-boys to be found on the two Sois.

If you like to listen to live music, there are a few venues for this located on Soi 8 Pattaya near to the Beach Road end. Both sois also have regular karaoke singers, these are popular with the girls when one of the bars has a Pattaya party. In terms of quality, the singing is not great. Walking Street has by far the better live music acts if you want decent renditions of Western songs, but the stuff you get on Soi7/8 is good enough after you've had a few drinks!
These two Sois are, as already mentioned, a very popular choice for Pattaya nightlife. They are also a very popular choice for a more relaxing beer during the daytime. Pool is very popular in the bars, with many having both a pool table and a resident champion (i.e. one of the Pattaya bar girls) that you can challenge.

My own pool game is average at best, so the resident beer bar champion will normally be too strong a player for me. Some of the champions are actually quite good and would give most decent players a competitive game. I'm not sure how they do it, if you saw them bend over and line up a shot, you'd swear that they had never held a cue before in their lives!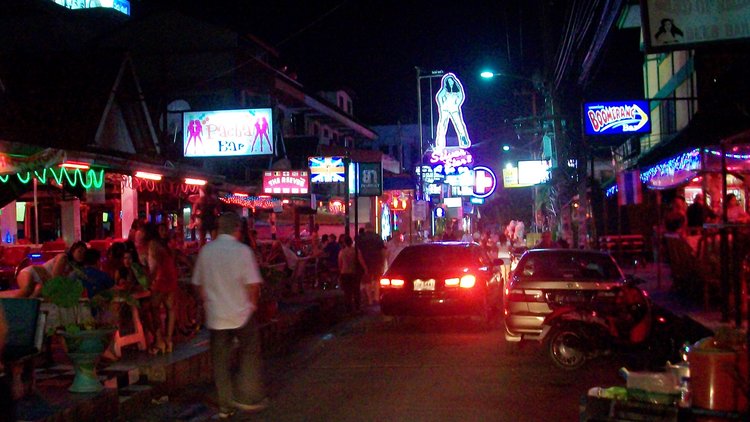 Every now and then, one of the bars will have a party - probably because it is the birthday of someone that works there. When you see a party, you can normally expect that there will be some free food available! You might not want to eat it yourself (you'll be OK if it's Thai food, but if it's Laos food.... let's just say I don't rate it very highly!) but, if you have a girlfriend with you, she might choose to fill up!

A slightly comical aspect of this area is demonstrated by the frequent 'chases' that the police make to see off the street hawkers and mobile food stalls. This kind of trade is not entirely legal and, from time to time, a police vehicle will drive down one of the Sois. When this happens, you'll see a dozen or so Thais running with their stalls down the Soi to escape. I've never actually seen any of the police officers make an arrest and, within a few minutes of them leaving, every single street hawker will be back in business on the Soi.... only in Pattaya!

Soi 7 Pattaya; the Restaurants
There are a small number of restaurants to choose from, and some of the beer bars serve food too. If you want to eat Western food, there is a good English traditional pub/restaurant called the 'Pig and Whistle' that serves a decent meal. Right next to that, on soi seven, there is an Irish restaurant called Rosie O'Grady's that also serves a good plate of food.

The last thing worth mentioning is that, if you like to watch sports, Soi 7 Pattaya is popular with sports fans. Many of the beer bars and restaurants will show live European soccer at the weekends, and then repeat the games on subsequent days.
Soi 7 at the 2nd Road End
Soi 7; the Middle Section
Soi7 at the Beach Road End

Soi 8 at the Beach Road End
Soi 8 beyond the 'Best Bar'


Soi 7 Pattaya and Soi 8 Pattaya Gallery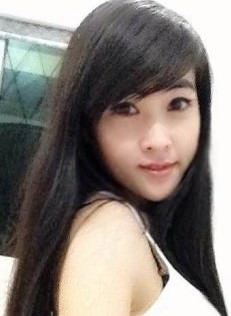 This lovely petite young lady, 28 years old and only 47kg, is looking for a western man to be her boyfriend. If you would like to meet up with girls just as lovely, you can with my:
Recommended Dating Sites: