Soi New Plaza at Night

Soi New Plaza is perhaps a little less well known than some of the main nightspots in Pattaya but it is gaining in popularity. For those of you that do not know where it is located, you'll find it opposite Soi 8 on Second Road. It runs inland to Soi Buakhao and it attracts a decent amount of footfall from people bar hopping from sois 7&8 to the cheaper inland bars.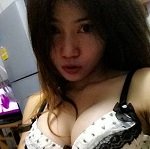 There are tens of thousands of Thai girls searching for romantic adventures with western men online. You can easily find good-looking girls for casual sex and fun times, or someone suitable for something more serious on my:

One of the things that I most like about Soi New Plaza, other than the cheap beer prices, is that it offers a slightly different sort of vibe to other Pattaya nightlife hotspots. On occasion there is actually a sense of community here...
That sense of community is most apparent during the Christmas & New Year period when the bars that line both sides of the soi all work together by organising a street party.
Neon decorations are strewn from one bar over to the next and a single DJ/disco set up is organised to entertain the patrons, it gives the place the feel of one big venue rather than a collection of smaller venues fighting each other for customers.
Soi New Plaza Customers
The soi has long been known as a "Cheap Charlie" destination due to the lower price of drinks here. I can confirm that the drinks are a little lower in price, especially compared to what you find in the Coyote bars and a-go-go bars in town, but you won't notice too much difference with the standard beer bar prices across the road on sois 7&8.
Walking up Soi New Plaza from Second Road.
If you were to do an average price check across all venues on Soi New Plaza compared to all venues on any other soi, then I guess that you'd find a significant price difference, but that's more because of the lack of Coyote bars and a-go-go bars here. This is a relatively quiet soi with beer bars only... and a few food outlets.

The standard price for a small beer is about 50-60 baht depending on your favourite brand, and that is more or less the same amount that is asked in most other beer bars around town with the exception being Walking Street.
Walking Street remains noticeably more expensive...
If you are especially price conscious then there are some bars on Soi Buakhao that are noticeably cheaper. The Katesiree bar and a few others offer the big 660ml bottles for something like 70 baht...
Never the less, Soi New Plaza does have the reputation of being a Cheap Charlie destination, and that is reflected quite a lot in terms of the customers that frequent the area.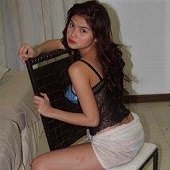 The vast number of Thai nightlife venues to choose from will give you plenty of opportunities to meet girls. But, if you prefer a more slow paced and intimate way of meeting ladies, you might be interested in checking out my:
A sizable proportion of the 'digital nomads' in town (as well as poverty stricken expats) spend a disproportionately large amount of their nights out on this soi.
You also tend to see more people drinking with their Thai wives and girlfriends here and, to be honest, the local talent as regards bar girls is not the best. There are one or two bars employing some attractive ladies as you get closer to Soi Buakhao, but the busier half of the Soi is closer to Second Road, and there aren't too many hotties working there.
You'll also only rarely see guys who have bar-fined a young stunner and brought her for a beer on the plaza... and if you do she'll likely give the impression of being a bit of a fish out of water. Image matters for these girls and they expect to be seen in the glitzy expensive bars rather than slumming it with baht stretchers...

I think that the high proportion of older long-term visitors and expats probably explains, to some extent, the feel of a community in this nightspot. You get the impression that more of the patrons know each other.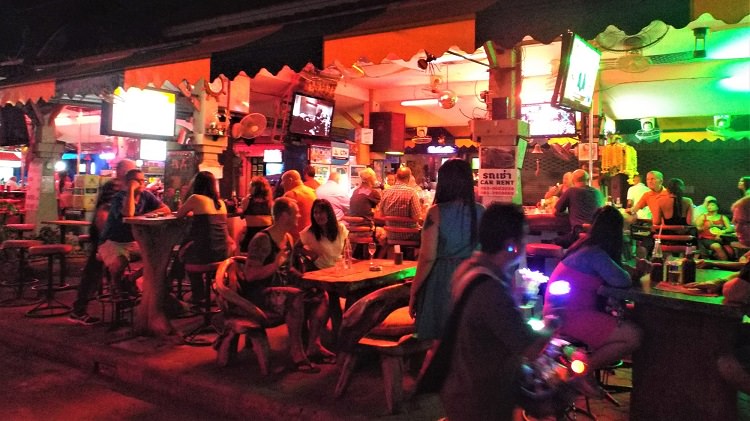 Beer bars on the Soi New Plaza central island.
Soi New Plaza Bars
As I indicated, the bars themselves are fairly typical of the standard beer-bar complex set-ups that you see all over Pattaya, but the half of the soi that is closest to Second Road is slightly different.
You'll find a long central island that divides the road in two, and the bars located on that central island tend to be slightly cheaper than the bars to each side of it. They also get a bit more custom due to their central location. Some of the most popular bars are:

Pussy Bar Beer - this is a good choice with some friendly girls working there. There are frequent party's which always draw a crowd from the baht stretchers on account of the free food on such occasions.

Micky's Beer Bar - this is the first beer bar on the island that you come across as you walk up the plaza from Second Road. It a similar bar to the Pussy bar with not much to distinguish one from the other.

Puy Beer Bar - I like this beer bar due to it being a little better positioned at the far end of the island. It has employed some attractive girls on occasion but, as with the other bars, they tend to move on to other pastures quite quickly.

If you enjoy a game of Pool, or any of the standard bar games then you'll find plenty of options on the central island and all of the three that I've mentioned have these.
If you want to stop for a bite to eat, then many of the bars on the side of the road are also restaurants, and a few of them are popular choices for an English breakfast in the morning.
There's a good range of food outlets to choose from including a Kebab/Pizza shop, a good Thai restaurant on the corner of Second Road called 'Yiam Restaurant', a coffee shop, Hot Dogs & Burgers and two Indian restaurants to choose from.
At the Soi Buakhao end of the plaza there the imaginatively named 'Take Away' restaurant that has a decent reputation for western food. Despite the name it is not a take-away, and it has plenty of seating available.

All in all, Soi New Plaza is a decent place, it's well worth a visit and it seems to be getting better as time passes by.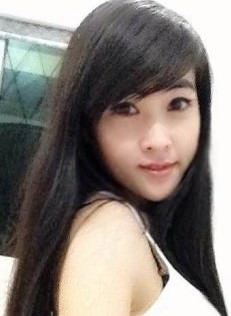 This lovely petite young lady, 28 years old and only 47kg, is looking for a western man to be her boyfriend. If you would like to meet up with girls just as lovely, you can with my:
Recommended Dating Sites: