Pattaya Soi 8, Bars & Girls

Whilst Pattaya Soi 8 is not the hive of activity that it once was, it still has a number of venues that are well worth a look and that add something extra to the fun next door on Soi 7. The best of the action these days is located near to the beach.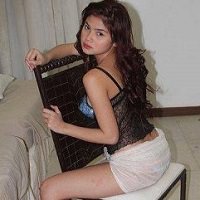 Modern technology is having a big impact on the bars in Thailand... the best girls have always been reluctant to work in bars for fear of being seen by someone from their hometowns, but there are lots of girls online at:
I have fond memories of Soi 8 during its heyday when it was much busier, had more bars, and was home to a lot of very sexy bar girls. Most of those bars still remain today, but many of them have made way for hotels and other establishments.
These days the soi is definitely quieter, but I find that it is actually a good thing if you want to stay at a hotel here. Despite the expensive real estate here (due to its close proximity to the beach) you can find some very good bargains at most times of the year.
I actually stay on this soi myself whenever I start a new excursion in Pattaya…
Staying for a week or so on this soi works out really well because you're right in the middle of the city, with a lively nightlife atmosphere close by. If you are looking for a place to stay for a few days whilst looking for a more long-term accommodation in the city, I recommend Soi 8 Pattaya.

I've found that the Eastiny Group have some particularly good deals on Agoda…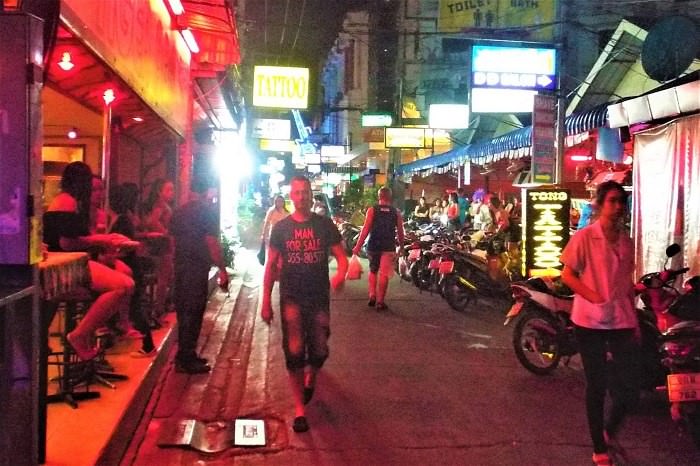 Bars on Pattaya Soi 8.
Pattaya Soi 8 Daytime

As you can imagine, the bars in Pattaya get through a lot of ice during the course of the day and most of them buy it in bulk rather try to freeze enough of it by themselves. The guy wearing the blue jumper in the picture below is making a delivery of ice.
Elsewhere during the day things are usually quite slow until late-afternoon. You'll see lots of people having a quiet drink with friends and just resting up a bit, many people sleep in late after a big night out and don't reappear until well after midday.
The older Thai ladies will be serving in the bars during daylight hours and the soi is peaceful. There are several bars where you can buy food at bargain prices, the Sailor bar is my preference (see below).
Another option a little further up the soi from the beach is a German owned bar called the 'Wondercat bar & Restaurant', the food there is also good... their onion soup in particular is delicious and highly recommended.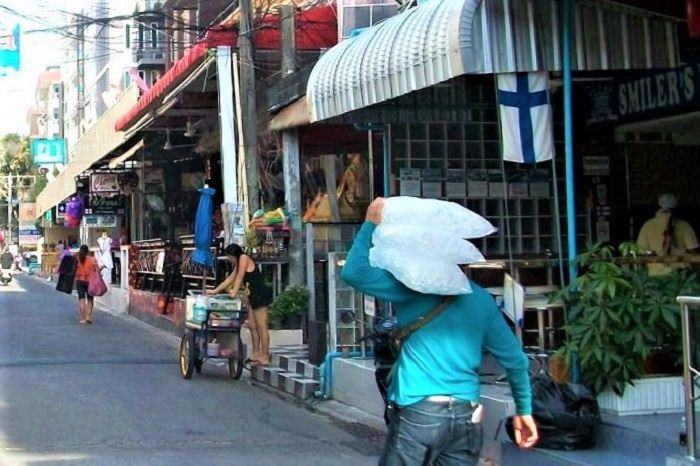 Daytime on Soi 8.
Even though it is quiet at this time of day you still get lots of street hawkers trying to sell you all sorts of stuff and there's one guy in the picture above who is quite successful at it. I didn't notice him when I took the photo, but the guy on the right edge of the picture wearing the yellow shirt and white bandana is a regular on Soi 8 and nearby sois.
His sales technique is a lot more refined than most hawkers…
He tends to walk up to you and sit himself beside you; he'll make out he is hot and thirsty and ask you to buy him a bottle of water. You'll naturally feel a little compassion here and lots of tourists buy him a drink.
At that point he's already got you!
Conversation between the two of you will naturally follow and the next thing you know you'll be looking over his goods (leather belts and wallets), and he is in no rush whatsoever to make a quick sale!

Pattaya Soi 8 Beer Bars

Sailor Bar & Restaurant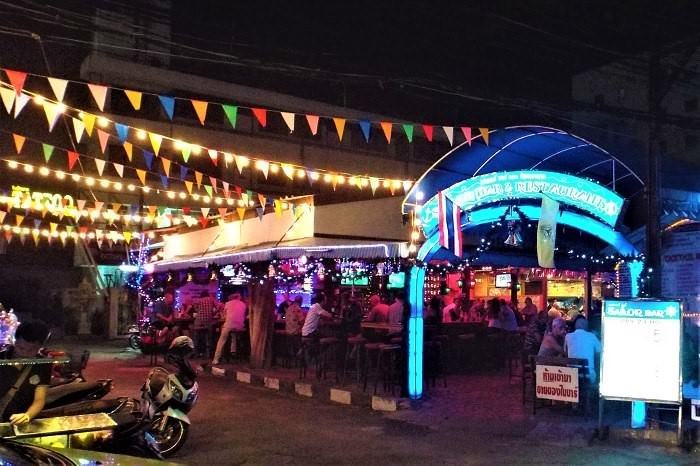 The Sailor Bar & Restaurant.
The Sailor bar & Restaurant is a good place to start the night off, but I actually prefer it in the afternoon. The restaurant stretches back further than the picture displays and it draws a healthy amount of custom. You can eat in the bar area, but the seating is better in the restaurant.
I recommend the Goulash soup.
It is very cheap and if you just want to eat something light that won't fill your stomach and stop your drinking spree, it's a good option to go with. I can't remember the price but it is ridiculously cheap – something like 70 baht. The popularity of the restaurant side is a good indicator that the rest of the menu is also edible.
You won't want to end the night in this bar though, it is a nice quiet place to start the night but it lacks the party atmosphere that you'll no doubt be looking for once you have livened up with a few beers. Also, there are no sexy Pattaya girls to be found here…

Rolling Live 3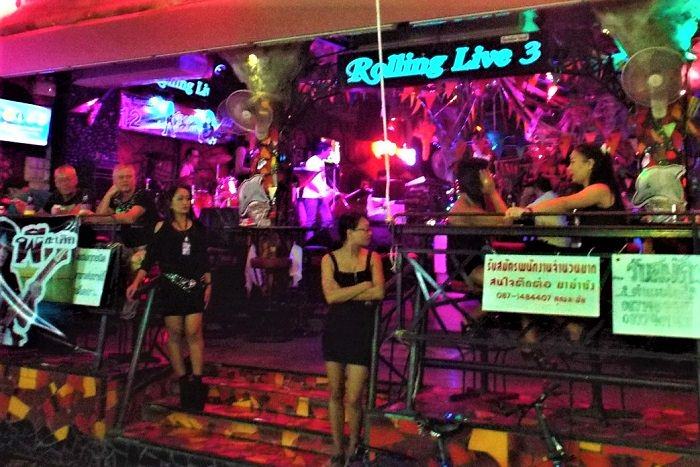 Live music on Soi 8.
The next venue is a real gem if you want to catch a live music act; the Rolling Live 3 bar is a relatively recent addition to the soi and it gets quite busy. I like a bar to be busy as it creates a fun atmosphere and this one doesn't disappoint.
There is live music here every day, and the band is usually quite good. You do need to pay a a slightly higher price for beers here since you are getting the extra entertainment from the live band, but prices are still reasonable, and especially so during the 'happy hours' from 6pm to 10pm.
I'm pleased with the success of this bar as I think that Soi 8 really needs it. There is a kind of critical mass of venues that any nightspot needs in order to ensure lasting success, and with the other venues nearby I think that, for the time being at least, Pattaya Soi 8 looks set to remain a popular option (at least at the Beach Road end).

Pattaya Soi 8 'Best Bar'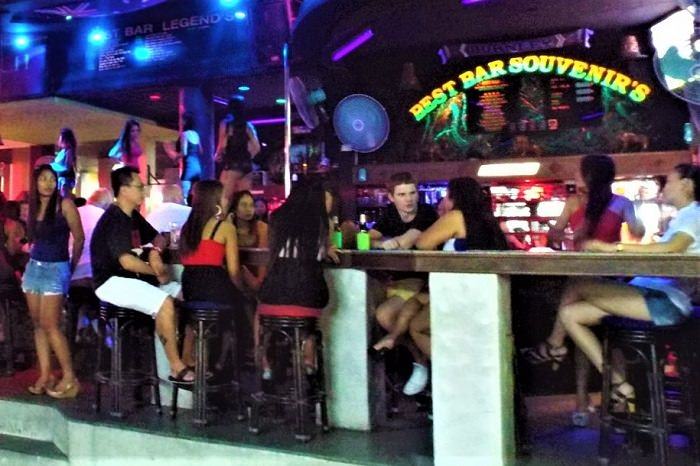 The 'Best Bar' has been around for a long time.
The other main bar on Soi 8 that makes the whole area worth visiting is the 'Best Bar'. This bar has been around for quite a while now and has always been a sort of focal point on the soi. I can't recall the beer prices here but they are a little more expensive… I think something like 80-120 baht per bottle depending on your favoured brand.
I think the reason for the extra cost is the girls that dance on the bar…
Wherever you see girls dancing on a bar/stage in Pattaya, you can bet that the cost of a drink in that venue will be more expensive than in other places. However, for the extra cost at the Best Bar, you do get a busy bar with lots of character as well as several good perches from which to sit and watch the fun.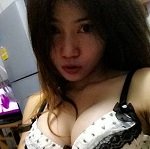 There are tens of thousands of Thai girls searching for romantic adventures with western men online. You can easily find good-looking girls for casual sex and fun times, or someone suitable for something more serious with:
Gogo Bars on Soi 8
Silver Star A Go Go
A short stroll up Soi 8 Pattaya from the Sailor bar is the only gogo bar that's worth a visit. The Silver Star a go go (not to be confused with the Silver Star 2 on Soi 7) is a popular bar.
I ventured in for a look around one night at about 10pm and there was barely an empty seat in the place! I'd guess that the seating capacity is something like 70 to 80 customers. As with its sister bar on Soi 7, the make-up of customers was almost completely Western middle-aged men.
The cost of a draught beer (half-pint) is reasonable and I was not hassled once to buy a lady drink for the girls. If you were to take a liking to one of the girls, the barfine would cost you roughly double what a beer bar charges, but I wouldn't worry about that as you'll be unlikely to find a good-looking lady here!
The girls are good fun and they were enjoying themselves, but my advice is to look elsewhere if you want to find sexy girls (LK Metro being my top tip).

Sexy Girls A Go Go
There is something about the Sexy Girls A Go Go that puts me off.
I should point out that this is not a review or even a recommendation one way or the other... I have never set foot inside the premises. For one thing, this part of soi 8 is quiet and that means not many customers. Not many customers means not much trade and that any gogo girls inside the place will not often be barfined. That in turn means that the place probably struggles to employ the best looking girls.
This is only a theory of course, but another thing that puts me off is that I've only ever seen men outside the bar holding promotional boards and so on.
Most bars have girls doing this sort of thing.
The final concern is that bars further along the soi from this point on are mostly ladyboy bars, and that makes me suspect that your average pedestrian here is either just passing through, or seeking an audience with ladyboys i.e. another reason to suspect that despite the name 'Sexy Girls A Go Go' it might not be much fun for guys seeking girls.

Thai Dating Mega Book
For anyone who wants to impress the loveliest ladies in Thailand, and win their hearts, my instruction rich mega book is here for you: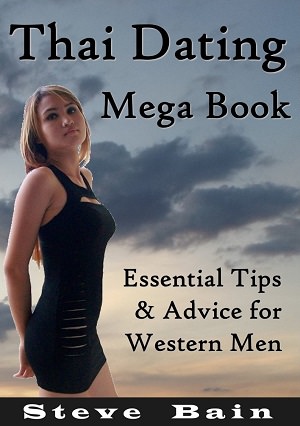 Find beautiful, trustworthy girls for long-term romance, or fun-loving ladies for casual sex with no-strings attached.

Learn all about Thai Dating Culture, what to talk about, what to avoid, how to present yourself, and how to impress.
Comes with my ongoing support, i.e. you'll be able to ask me questions and get my answers.
ONLY $27.00
Final Thoughts
As with Soi 7, I still like Soi 8 and I give it my nod of approval.
Soi 7 is the busier of the two these days, but if you start your night at the Second Road end of Soi 7 and work your way down towards the beach, it is only a few extra yards to get to the best action on Soi 8.
All in all, it's a must see if you are coming to Pattaya.
There are a lot of drinking establishments on the soi that are usually very quiet, and I am unsure what the future holds for them... I suspect that they are not making a profit and that they will close at some point, but year after year they seem to keep on going.
As mentioned already, most of the bars at the top end of Soi 8 i.e. near to Second Road, are ladyboy bars. Some of those ladyboys look as rough as nuts too…
In summary, Pattaya Soi 8 is a good place to locate a hotel and pitch your tent in for a few days. It is close to some of my favourite bars in city and it has a sleepy but pleasant atmosphere during the day. It is busier at the Beach Road end and, unless you prefer a bar scene that has fewer visitors, you should probably view it as an add-on to the busier nightlife venues on Soi 7.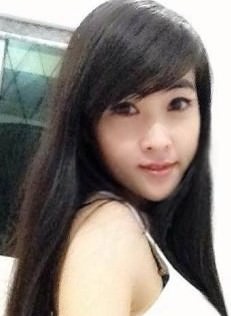 This lovely petite young lady, 28 years old and only 47kg, is looking for a western man to be her boyfriend. If you would like to meet up with girls just as lovely, you can with

My Recommended Dating Site: