Thai Dating

(My Mega-Book)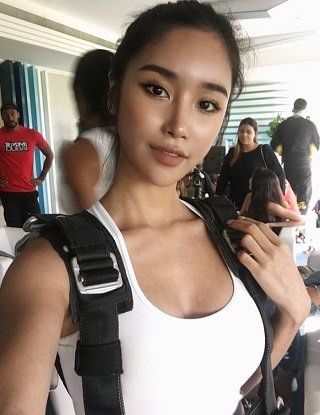 In my Thai dating Mega-Book I'm pulling out all the stops to give you the very best advice that I can offer about forging successful long-term relationships with Thai women. By which I mean, women who are worthy of your love.

You'll find that there is a wide range of girls online, and mixed in amongst them are some really beautiful ladies who aren't out to ruin you.
There are opportunities of all kinds, from casual sex right through to marriage, but really do need to understand how to separate the good girls from the naughty girls if you want anything more than casual sex.

The information provided is essential reading, and especially so if you have read any horror stories about Thai/Western relationships.
I'll state upfront that most westerners have a very warped opinion about the virtues of Thai women and their suitability for serious romance.
This is because of the deserved bad reputation of bar-girls, and their ruthless treatment of those western guys who have placed their trust in them.
The failure rate of bar-girl relationships is extremely high, but it is quite common for that failure to lay dormant for many years until the bar-girl in question is presented with a better option in the form of a richer man...
This might not be a problem if the man is aware of the basis of his relationship, but I find very little evidence that this is the case amongst my fellow westerners, most of whom believe that their much younger ex-bar-girl partners are completely in love with them.
I wish them all the best, but the track record of these sorts of relationships is not good, and I suspect that more than a few expats are in for a rude awakening at some point.
It's unfair to judge regular Thai dating under this spotlight.
You wouldn't judge western girls by the standard of behavior set by western prostitutes, many of whom come from a background of absent fathers, drug abuse, anti-social behavior, high unemployment and all sorts of other problems that affect decent standards of behavior.

In Thailand it is much less obvious to us westerners that there is an equally strong divide between regular Thai girls and those who work in the bars…
So, don't rush things, take your time and buy my book :)

My Thai Dating Mega-Book:
Imagine a place where you can easily meet up with ladies of such beauty and charm that you literally walk around in a daze feeling like some sort of superstar. Imagine that amongst the throng of lovely ladies that are clamoring for your attention, one stands out, and your attention is fixed upon her.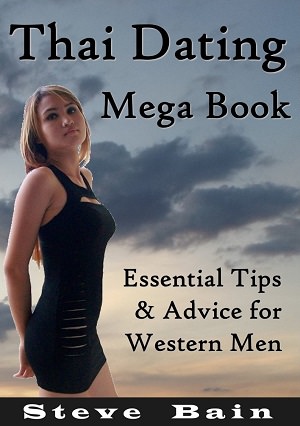 Maybe you're looking for that girl right now, or maybe you've found her already… now imagine losing her because of some silly cultural misunderstanding!
If you think that this is unlikely to happen then you really should read on. Thai dating culture is very different to anything that you will have experienced in the west and if you are not prepared for all that it offers then you risk becoming another statistic on the ledger of broken dreams…
My 314 page mega-book is here to guide you through all the potential pitfalls and shed some light on the enigma that is the 'Thai girl's mind.' You'll find that my Mega Book is an invaluable resource that will explain the details that confuse so many other Westerners.

ONLY $27.00

What will my Mega-Book give you?
Inside my Mega Book's pages you will discover:

A guaranteed course to build your knowledge of Thai dating culture

A step by step strategy to attract lots of decent, honest Thai girls

An unrivaled package of tactics to sift out the gold-diggers

Instructions on how to find, or avoid, ladyboys

A massive 15 real-life case-studies to work through that will build your understanding of Thailand and its dating culture
The Mega Book is split into 6 sections:
1. The Culture Gap
I did think about titling the section of the book 'The Culture Shock' as I think it is fair to say that there is a significant culture shock for anyone that jumps straight into the unknown and starts dating Thai girls without first getting themselves familiar with the way things are done in Thailand.
I decided against that title as it doesn't really need to be a shock if you give yourself some preparation first. I've explained all about important Thai cultural concepts such as Nam Jai and Ga Tan Yoo. I've explained why the Thai parents are so important; I discuss the all-important matter of financial obligations such as the wedding dowry, and I explain all about Thai public behavior. I've even added 3 real-life case studies to bring it all to life.

2. Thai Girlfriend Observations and Obstacles
This section goes into detail about the options you'll be faced with before you decide whether or not to take the leap with a Thai lady. It looks at the different sorts of Thai girls that you can meet e.g. rural girls, bar girls, urban girls and so on right up to hi-society girls in the big city.
You'll learn about the best way to present yourself to a Thai lady on your first date and what sort of things you should expect on that date. There's information here too about those critical first few months of a relationship when the two of you are most at risk of misunderstanding one another. As with the first section, you get another 3 real-life case studies to help your understanding.

3. Thai Bar-Girls
It should probably be abundantly clear to anyone that has visited the tourist areas of Thailand e.g. Pattaya, that the girls you will find working in the bars and clubs there are not suitable for any sort of long-term relationship. Whilst it may be obvious, it hasn't stopped a lot of men from taking a chance!
This section goes into some detail about why you really shouldn't do this, and it goes on to describe some of the reasons why it is such a temptation to many men. This section will help you to spot the tell-tale signs that your girl is not what she first appears to be. I've added a feature length true story that is essential reading, and yet another 3 real-life case studies.

4. Ladyboy Dating
Whether you are hoping to meet a ladyboy, or fearful of meeting one by mistake, this section of my book will help you out big time. Thailand has long been regarded as being something of a haven for men seeking relationships with transsexual ladies, and with good reason, it is the only place on earth that I am aware of where such relationships can be had without threat or fear of persecution of one form or another.
In this section, I offer you my advice about the various options open to you with Thai ladyboys and how to tell them apart from girls. If you want to avoid the ladyboys, it'll put you on the right path to make sure that you don't get any unwanted surprises. There's also an extra 3 case studies for you to read.

5. Thai Dating Sites; how to use them effectively
Since online dating is my recommended route for finding the right woman, it would be remiss of me to leave you without my best advice about how to make the most of the online opportunities.
Make no mistake; there are plenty of tricksters online that are looking for a rich benefactor so, in this section and the next, I've taken care to help shield you from these ladies with a range of top notch online tactics for your own use!
Of course, it is not just the online ladies you need to be wary of; some of the online sites themselves are scams too, so I've also given some advice about how to find a reliable Thai dating site. Once again, 3 case studies are included.

6. Online Profiles
In the final section, I've gone a step further by actually providing some examples of online dating profiles – both for Thai girls and ladyboys. There is actually a lot that you can learn from being observant of the information provided on a dating profile and I'll give you some help to do just that.
There are also some amusing statements from the online girls about the sort of crazy things that some online Western men have done to try and impress them; you'll get my help here to make sure that you don't repeat their mistakes.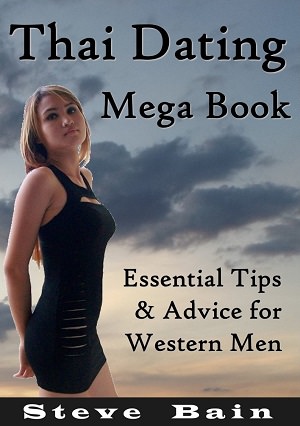 ONLY $27.00


Communication – to speak Thai or not
The jury is out on whether or not it is worthwhile studying Thai language before starting your romantic search. Whilst there are some obvious benefits to being able to speak Thai, it is not going to solve all your problems.
Thai culture is the main hurdle, not Thai language, and if you imagine that speaking Thai will integrate you into society in such a way that you'll be regarded as an insider by local Thais then forget it. You will never be fully accepted, and you'll always be an outsider to some extent.
Then of course there's the fact that you'll be able to get by in most places by speaking English, especially in the urban areas that I recommend basing yourself.
The main downside to not speaking the language is that you are reduced to a much smaller section of society with whom you can easily communicate.
Acceptable Age Gaps
One thing that I see much more of, with the Thai women dating scene, is a sizable age-gap between the man and the Thai lady. Your 'tilac' (sweetheart, darling etc) might assure you that, no matter how large the age-gap is, it is of no importance at all.
This is a sign that your girl is untrustworthy!
If you have a 30 year age-gap, she might tell you of someone she knows who is perfectly happy with a boyfriend who is 40 years her senior. She might genuinely make you feel that any age-gap is of no importance whatsoever.
I do believe that significant age-gaps are generally more accepted in Thailand than in western countries, but anything over 10-15 years or so is likely to stress the relationship at some point in the future. However, that's another big generalization, a lot depends on the individuals involved.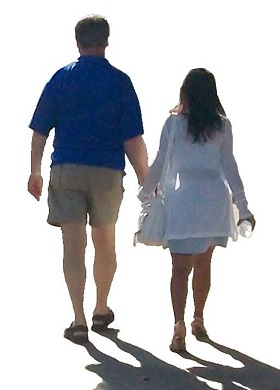 You need to be realistic. If your girl is a 21 year old stunner whilst you are 25 years older, 40lbs overweight, bald, have a low sex drive, have completely different interests and so on, then your chances of long-term success here will be about the same as they are back home.
On the other hand, if you're a fit, healthy, good-looking 46 year old with a lot of energy... enjoy!
You might like to think that you can easily score with the good girls who are 30 years younger than you, even if you are bald, overweight, badly presented and so on. Sadly, this is not the case, not with the good girls at least.
You may well be able to have lots of short-term fun with the beautiful young ladies that you find online, but you need a more realistic target if you want true-love.

If you are using an online Thai dating site to target girls in the 30+ age group, you will find that western men are highly sought after. Believe it or not, at this age many Thai men will consider the girls to be too old.
The girls know it and so they turn to western men.
One more piece of advice; you might run out of things to talk about online fairly quickly, so it's a good idea if you are aiming to visit Thailand in the near future. Contacting a girl a few weeks in advance of a trip is ideal since, if you run out of things to say online, you'll soon be able to meet her in person.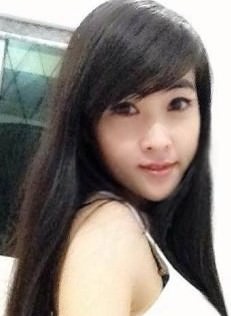 This lovely petite young lady, 28 years old and only 47kg, is looking for a western man to be her boyfriend. If you would like to meet up with girls just as lovely, you can with

My Recommended Dating Site: