Thai Dating

(Tips & Strategies)
In my Thai dating tips and strategies I'm pulling out all the stops to give you the very best advice that I can offer about forging successful long-term relationships with Thai women. By which I mean, women who are worthy of your love.

You'll find that there is a wide range of girls online, and mixed in amongst them are some really beautiful ladies who aren't out to ruin you!
There are good sites and bad out there, and some are not much more than outright rip-off sites, but you can safely use my:
The information below is essential reading, and especially so if you have read any horror stories about Thai/Western relationships.
I'll state upfront that most westerners have a very warped opinion about the virtues of Thai women and their suitability for serious romance. This is because of the deserved bad reputation of bar-girls, and their ruthless treatment of those western guys who have placed their trust in them.
The failure rate of bar-girl relationships is extremely high, but it is quite common for that failure to lay dormant for many years until the bar-girl in question is presented with a better option in the form of a richer man.
This might not be a problem if the man is aware of the basis of his relationship, but I find very little evidence that this is the case amongst my fellow westerners, most of whom believe that their much younger ex-bar-girl partners are completely in love with them.
I wish them all the best, but the track record of these sorts of relationships is not good, and I suspect that more than a few expats are in for a rude awakening at some point.
It's unfair to judge regular Thai dating under this spotlight.
You wouldn't judge western girls by the standard of behavior set by western prostitutes, many of whom come from a background of absent fathers, drug abuse, anti-social behavior, vandalism, high rates of teenage pregnancy, high unemployment and all sorts of other problems that affect decent standards of behavior.

In Thailand it is much less obvious to us westerners that there is an equally strong divide between regular Thai girls and those who work in the bars…
So, don't rush things, take your time and read on...
A basic understanding of Thai dating, how to find the good girls, how to impress them and how to understand them, is essential if you want success and I'm going to give you the short-form version of that right here on this page.
However, my free eBook goes into much more depth and I'd advise you to download it and give it a thorough read.

My Thai Dating Mega-Book:
Imagine a place where you can easily meet up with ladies of such beauty and charm that you literally walk around in a daze feeling like some sort of superstar. Imagine that amongst the throng of lovely ladies that are clamoring for your attention, one stands out, and your attention is fixed upon her.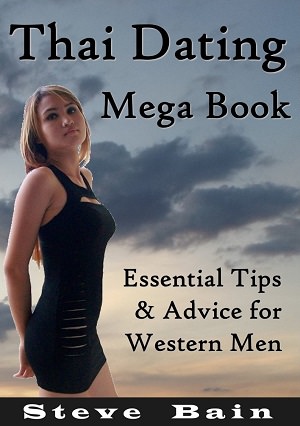 Maybe you're looking for that girl right now, or maybe you've found her already… now imagine losing her because of some silly cultural misunderstanding!
If you think that this is unlikely to happen then you really should read on. Thai dating culture is very different to anything that you will have experienced in the west and if you are not prepared for all that it offers then you risk becoming another statistic on the ledger of broken dreams…
My 314 page mega-book is here to guide you through all the potential pitfalls and shed some light on the enigma that is the 'Thai girl's mind.' You'll find that my Mega Book is an invaluable resource that will explain the details that confuse so many other Westerners.

ONLY $27.00

What will my Mega-Book give you?
Inside my Mega Book's pages you will discover:

A guaranteed course to build your knowledge of Thai dating culture

A step by step strategy to attract lots of decent, honest Thai girls

An unrivaled package of tactics to sift out the gold-diggers

Instructions on how to find, or avoid, ladyboys

A massive 15 real-life case-studies to work through that will build your understanding of Thailand and its dating culture
The Mega Book is split into 6 sections:
1. The Culture Gap
I did think about titling the section of the book 'The Culture Shock' as I think it is fair to say that there is a significant culture shock for anyone that jumps straight into the unknown and starts dating Thai girls without first getting themselves familiar with the way things are done in Thailand.
I decided against that title as it doesn't really need to be a shock if you give yourself some preparation first. I've explained all about important Thai cultural concepts such as Nam Jai and Ga Tan Yoo. I've explained why the Thai parents are so important; I discuss the all-important matter of financial obligations such as the wedding dowry, and I explain all about Thai public behavior. I've even added 3 real-life case studies to bring it all to life.

2. Thai Girlfriend Observations and Obstacles
This section goes into detail about the options you'll be faced with before you decide whether or not to take the leap with a Thai lady. It looks at the different sorts of Thai girls that you can meet e.g. rural girls, bar girls, urban girls and so on right up to hi-society girls in the big city.
You'll learn about the best way to present yourself to a Thai lady on your first date and what sort of things you should expect on that date. There's information here too about those critical first few months of a relationship when the two of you are most at risk of misunderstanding one another. As with the first section, you get another 3 real-life case studies to help your understanding.

3. Thai Bar-Girls
It should probably be abundantly clear to anyone that has visited the tourist areas of Thailand e.g. Pattaya, that the girls you will find working in the bars and clubs there are not suitable for any sort of long-term relationship. Whilst it may be obvious, it hasn't stopped a lot of men from taking a chance!
This section goes into some detail about why you really shouldn't do this, and it goes on to describe some of the reasons why it is such a temptation to many men. This section will help you to spot the tell-tale signs that your girl is not what she first appears to be. I've added a feature length true story that is essential reading, and yet another 3 real-life case studies.

4. Ladyboy Dating
Whether you are hoping to meet a ladyboy, or fearful of meeting one by mistake, this section of my book will help you out big time. Thailand has long been regarded as being something of a haven for men seeking relationships with transsexual ladies, and with good reason, it is the only place on earth that I am aware of where such relationships can be had without threat or fear of persecution of one form or another.
In this section, I offer you my advice about the various options open to you with Thai ladyboys and how to tell them apart from girls. If you want to avoid the ladyboys, it'll put you on the right path to make sure that you don't get any unwanted surprises. There's also an extra 3 case studies for you to read.

5. Thai Dating Sites; how to use them effectively
Since online dating is my recommended route for finding the right woman, it would be remiss of me to leave you without my best advice about how to make the most of the online opportunities.
Make no mistake; there are plenty of tricksters online that are looking for a rich benefactor so, in this section and the next, I've taken care to help shield you from these ladies with a range of top notch online tactics for your own use!
Of course, it is not just the online ladies you need to be wary of; some of the online sites themselves are scams too, so I've also given some advice about how to find a reliable Thai dating site. Once again, 3 case studies are included.

6. Online Profiles
In the final section, I've gone a step further by actually providing some examples of online dating profiles – both for Thai girls and ladyboys. There is actually a lot that you can learn from being observant of the information provided on a dating profile and I'll give you some help to do just that.
There are also some amusing statements from the online girls about the sort of crazy things that some online Western men have done to try and impress them; you'll get my help here to make sure that you don't repeat their mistakes.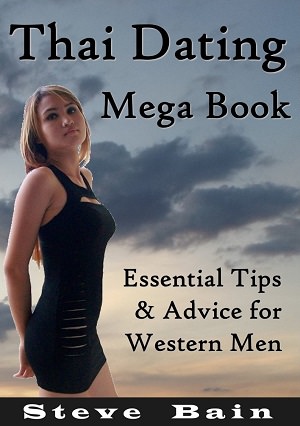 ONLY $27.00


Avoid the Gold-Diggers!
Finding the best girls requires a decent appreciation of the reality of the Thai dating scene. Most Thai women would prefer to marry a Thai man than a westerner. This is particularly true in traditional out-of-town areas where foreigners are more of a rarity.
The reason why this is the case is because many local people in these areas will readily assume that any woman who marries a western man must have met him whilst working as a bar-girl, i.e. prostitute, in one of the tourist areas.
The last thing that a decent, sweet, honest Thai girl would want anyone to think is that she might be a sex-worker. This means that you face an extra challenge if you aren't Thai, and at one time that would mean settling for either a desperately poor girl (who is only in it for the money) or a less attractive girl (because the best looking ones would likely have better options).
Thankfully, times are changing and being seen with a westerner has less of a stigma attached to it these days.
You have a better chance of finding a decent, good looking girl in the main cities where it is much more common for western men to be seen with Thai girlfriends. That doesn't mean that you should head for the naughty nightlife areas though – such places are no good if you want to find a worthy girlfriend.
The impact of globalization and economic development is narrowing the boundaries between the modern developing areas of Thailand and the western world. Development brings with it a more international/cosmopolitan lifestyle, and lots of foreign businessmen. These businessmen, along with professional employees from the west, have helped to raise the profile of foreigners.

There are beautiful ladies waiting to meet you in Thailand.
Communication – to speak Thai or not
The jury is out on whether or not it is worthwhile studying Thai language. Whilst there are some obvious benefits to being able to speak Thai, it is not going to solve all your problems.
Thai culture is the main hurdle, not Thai language, and if you imagine that speaking Thai will integrate you into society in such a way that you'll be regarded as an insider by local Thais then forget it. You will never be fully accepted, and you'll always be an outsider to some extent.
Then of course there's the fact that you'll be able to get by in most places by speaking English, especially in the urban areas that I recommend basing yourself.
Finally, there's the cost of learning to speak Thai, not just the financial cost and the cost of time & effort, but also the cost of not being able to put the genie back in the bottle. For example, how many times have you found yourself overhearing conversations in your own country that were so utterly boring that you almost lost the will to live?
Well, it turns out that most Thai bar girls are not talking about exciting sex-related topics, or about how they find you to be the most attractive guy ever… they are usually talking about mundane garbage, or gossiping about nothing in particular, or what style of rice they ate for breakfast. I think you get the picture, sometimes it's better to be blissfully unaware of what's going on around you.
The main downside to not speaking the language is that you are reduced to a much smaller section of society with whom you can easily communicate. If you want to find a lady for serious romance, the majority of respectable English-speaking Thai girls tend to be well educated girls who come from the wealthier side of Thailand. Be aware that these ladies are often very high maintenance, and not suitable for guys on a budget.
Even with the necessary resources behind you, you'll still struggle to be accepted by those wealthy families because they will want a good, honest, respectable Thai husband for their daughter.
The remaining English-speaking Thai ladies, i.e. those from poorer backgrounds, are a bigger risk for serious attachment. They may have learned to speak English whilst working in the bars, and if that's the case then they probably regard you as not much more than a walking ATM machine!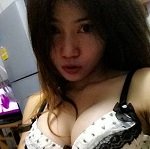 There are tens of thousands of Thai girls searching for romantic adventures with western men online. You can easily find good-looking girls for casual sex and fun times, or someone suitable for something more serious with:
Venues to meet a good woman
I think that the best 80-20 solution for finding the good girls is to forget about learning to speak Thai (at least for the time being) and focus your efforts on meeting ladies in respectable settings. There are all sorts of possibilities for this, but the best opportunities are in everyday occurrences like when you're out shopping, or waiting for the sky-train.
Meet via the internet is a second-best option but it will be your only option if you are not currently in Thailand.
Restaurants – This might be an idea worth exploring, but go for a decent place that's nowhere near the naughty nightlife areas. Personally I don't really recommend restaurants as hunting grounds but, if you need to have a drink before you can muster up the courage to approach someone, having a drink with a meal is a more respectable way to do it. Don't over-do it with the alcohol, it won't impress anyone if you are visibly drunk!
If you see a waitress that you like, don't go straight in for the kill as you would in the West. Most Thai women are too shy for that. A way to go about it is by asking a different waitress if your girl is romantically attached or not. She will go off to find out i.e. inform the girl that she has an admirer. If the girl likes you, and is available, the other waitress will let you know the good news. At that point you can make your approach, but remember she will probably be very shy, so don't go in all guns blazing!
Shopping Mall – I think this is the best option. Starting a casual conversation with a Thai woman in a shopping mall isn't easy, but you can follow the same guidance as above. After you see a shop-worker that you like, go for the option of asking a co-worker about the girl's availability. If she isn't interested she'll tell her friend that she has someone already and off you can go with your ego intact!
The beauty of it is that, unlike with a restaurant, you can make a quick getaway if you are unsuccessful. Restaurant girls also get hit on more often, so success with a shop-worker might be more likely to get you a respectable girl.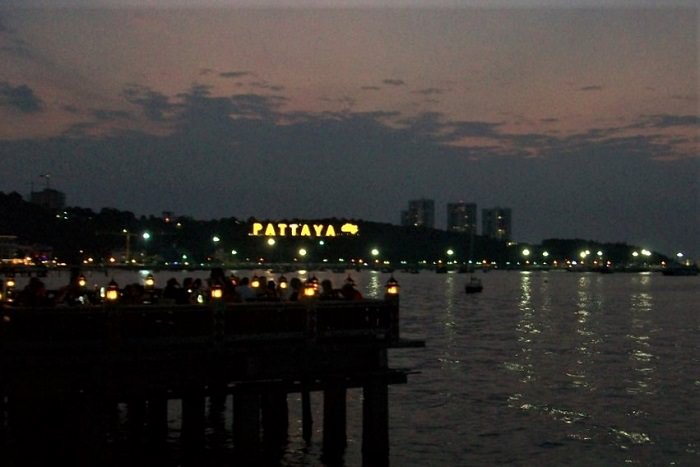 Even Pattaya has some romantic spots...
The Internet – This one is a good choice if meeting a Thai woman in person is unrealistic e.g. if you are currently based overseas. Unfortunately, the internet is a common hunting ground for the unscrupulous sorts of women that just want your money…
I recommend only meeting girls that are located near the hotel in Thailand at which you will be staying when you arrive, and make sure that all the Thai gold-digger signs are accounted for. There are also many respectable ladies online, and meeting them is easy, so don't be too scared off by the cash-hungry ladies.
Where to take a Thai woman
This one may seem a little obvious but it needs to be said just in-case you are considering it.... DO NOT take a respectable Thai woman anywhere near the naughty nightlife scene!! She will be offended by this, she will think that you consider her to be the same as the bar girls.
A better option is to take her to a good quality Thai restaurant. If you want to be a little more adventurous, Japanese food is another option that is considered edible by most Thai women.
Very few Thai ladies like western food, but seafood is loved by most.
Be careful when deciding on a restaurant in Thailand, most will offer delicious food, but some of them can be expensive if you want international cuisine. The safest option is to let your girl choose the venue. She'll pick somewhere that she feels comfortable with, and making her feel comfortable accomplishes a big part of your mission right from the start.

Recommended Thai Dating Sites
There are a few things to keep in mind when choosing between each of the Thai dating sites that are out there, and I've given a summary of my general thoughts below.
Also keep in mind that no matter which site you go for, you will be pleasantly surprised by the response rate that you'll get. Compared to western sites, you'll most likely be inundated!
All good Thai dating sites should offer their members:
The ability to sign up for free and gain access to basic facilities.

A cheap upgrade cost that allows full access to industry leading facilities.

A high ratio of registered girls compared to men.

A huge database of online members.

A track record of success and reliability.
With these factors in mind, I have two recommended Thai dating sites for you to consider. I should confess here that I do receive an affiliate commission from these sites for any sales that originate with me, but it doesn't affect my recommendations because neither of them offer any better affiliate rewards than any of the other options that I could promote.
The question still falls to me to find which ones offer the best user experience, and I'm pretty much of the same opinion that everyone else has - you'll be best served by the well known, well established, sites that have been around for years.
Happy hunting...

ThaiFriendly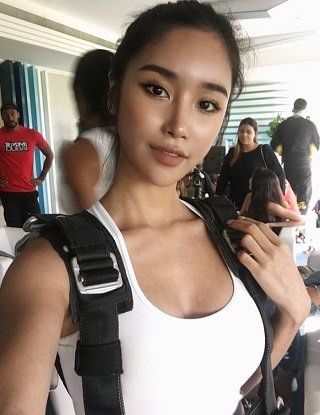 ThaiFriendly is the dating site of choice for many guys in Thailand who are looking for a brief acquaintance rather than a lasting romance.
It is the perfect option if you just want to arrange some casual sex based relationships, and there's even a limited messaging service available that allows members on a free subscription to contact the girls without upgrading to a paid membership.
Another big bonus in this site's favor is the simple way in which it separates ladyboys from girls. It is the only big site that offers this facility and, when you think about it, it is quite an important advantage...
Whether you wish to meet up with a ladyboy, or avoid them completely, it makes a lot of sense to have a separate section for ladyboys. ThaiFriendly does that, and it gets a big nod of approval from most users for doing so.
ThaiFriendly seems to attract a lot of ladies who are looking for a wealthy benefactor, but you need have no concern about that if you are determined to only enjoy casual relationships!
This is not to say that marriage worthy girls cannot be found here, and lots of guys do exactly that, but you should pay close attention to the advice I've given above about avoiding gold-diggers, or you'll be in for one hell of a ride :)

ThaiCupid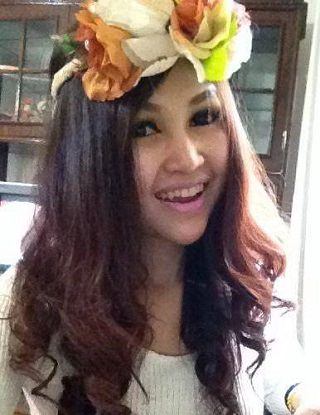 ThaiCupid is the biggest competitor to ThaiFriendly. This site is the oldest of the big sites and time has matured it into a very user friendly option. In my opinion, it has the best user interface for specifying search preferences which makes it easy to focus on the girls that match your preferences.

The jury is out on which of ThaiFriendly or ThaiCupid is the larger site, but there is a vast number of eligible ladies on both, so you won't be short of options on either.
On this site you'll tend to find that there is a slightly larger body of more mature ladies i.e. aged 28+, many of whom are quite traditional in their customs. This should appeal to those guys who want a complete break from western culture, but you should be aware that getting to grips with Thai culture is not an easy task at the best of times...
There are plenty of ladies in the younger age bracket too, it's not all about mature women, and you'll find plenty of options in most locations in Thailand - both rural and urban. As with my advice on other pages, I'd recommend university educated girls in Bangkok, because the culture gap with these ladies is a little easier to bridge.
Bonus Tips about Thai Dating Sites
There are some other good Thai dating sites that didn't make my list, but I have less experience with them and can't really comment on them.
Whatever you do I strongly urge you to avoid, at all costs, any site that charges its users by the minute or by the message. These are very dodgy sites and you could easily find yourself communicating with someone who is paid to keep you on-site for as long as possible, causing you to rack up a very expensive bill!
All reputable online Thai dating sites charge a cheap fixed rate fee for access to the full range of their services, which allows you to use them as much or as little as you like during the period of your subscription, without any extra charges.

Hacked! - Online Thai Dating Best Practices

Whilst the best way to meet regular Thai women is to do it in person in Thailand (approaching work colleagues, friends of friends, etc.), but this is not feasible for the vast majority of guys who are based overseas and don't have any Thai friends.
That being the case, the online dating sites are a good option, but only if you know how to use them properly. First and foremost, avoid the online introductory agencies that charge thousands of dollars for their virtually worthless services. Thai mail order bride type outfits like these have a terrible reputation and I would never trust them, so just stick to the normal dating sites.
It turns out that proper use of these sites is not common, and some guys get it embarrassingly wrong. A significant percentage of online registrations at the dating sites are actually refused and, when you consider that these sites are turning down applications from people ready to part with money for their services, the question has to be asked… why?
The problem is that some guys have got completely the wrong idea about Thai girls. It's fairly well agreed across the world that the girls of Thailand have got something of a reputation for promiscuity (mostly undeserved) and some men seem to think that all you need to do to get a girl is send her an electronic message with words expressing just what you would like to do to her!
Better still, send her a message with a photo attached showing yourself in a 'ready for action' erect stance! Believe it or not, there are a lot of guys out there who think that this is a good way to present themselves online. Obviously, it isn't, and that's why the dating sites refuse these fools.
It occurs to me that whilst these no-hopers are beyond help, there's probably a wider body of men do know how to behave respectfully, but don't know how to maximize their chances online, so I thought a few suggestions might be in order.
The relatively small number of western expats that do understand how to use Thai dating sites, whilst avoiding the tricksters, will tell you that it is much better to approach the online girls who are too shy to post pictures of themselves.
If pictures on a profile show an attractive lady, you can bet that she is getting lots of attention, so don't bother competing. There's no need to and you'll get a better class of lady if you go after those ladies who are too shy to include a photo.
Always remember that decent Thai girls tend to be shy and reserved, and if they are too shy to include a photo then this is a good sign about her character. Also, sending messages to the online ladies that don't show pictures will bring a much higher response rate since they don't get so much attention.
If you are concerned that a profile with no picture hides a lady that is ugly, rest assured that there is no correlation between a girl's beauty and her propensity to post pictures. There are some outstandingly beautiful Thai girls out there that don't post pictures.
If you know anything at all about Thai women then you will know that the shy ladies are exactly the right ladies to be focusing on if a long-term successful romance is your objective.
Since it pays to go about your online Thai dating endeavors with a more strategic approach, let's have a look at that approach right now.
I advise you to prepare a very short and simple introductory message to be sent to the ladies on your chosen Thai dating site, something like:
"Hello my name is ____, I'm interested in Thailand and would like to meet a nice lady there. I've attached my photo, can you send me your photo please?"

These points will help:

Use the search filter to find Thai girls that fit your specifications i.e. age, location, body type etc., and discard profiles with photos.
Send your message to a batch of ladies, maybe 20 to 40 in total, and only reply to those girls who send you a picture that you like.
Rinse and repeat the process until you have found a few women who you would like to meet up with.
At some point, it would be a good idea to have a short video chat with your chosen ladies so that physical appearances can be confirmed.
You can have some confidence that these girls will not be in contact with many other men because, as mentioned, the online girls that don't display pictures on their profiles get completely ignored by most guys.
On the first point, related to filtering girls, there are many considerations to make as to what sort of respectable lady you want, so have a read of my page about Thai girlfriends, it will help you to decide.
If things get really serious, you might start thinking about marriage... if so, make sure you learn what to expect by reading my page about Thai wives.
When messaging or chatting with these ladies, make sure that you are respectful. Under no circumstances should you mention anything about sex. Any respectable girl will be immediately scared off by that. Attitudes towards sex amongst polite society are very different to what you find in the tourist areas.
See below for specific advice about attitudes towards intimacy in Thailand.
Your best bet is to use plain language and avoid using phrases that have meanings different to the sum of the words, because those meanings will likely be lost in translation.

Acceptable Age Gaps
One thing that I see much more of, with the Thai women dating scene, is a sizable age-gap between the man and the Thai lady. Your 'tilac' (sweetheart, darling etc) might assure you that, no matter how large the age-gap is, it is of no importance at all.
This is a sign that your girl is untrustworthy!
If you have a 30 year age-gap, she might tell you of someone she knows who is perfectly happy with a boyfriend who is 40 years her senior. She might genuinely make you feel that any age-gap is of no importance whatsoever.
I do believe that significant age-gaps are generally more accepted in Thailand than in western countries, but anything over 10-15 years or so is likely to stress the relationship at some point in the future. However, that's another big generalization, a lot depends on the individuals involved.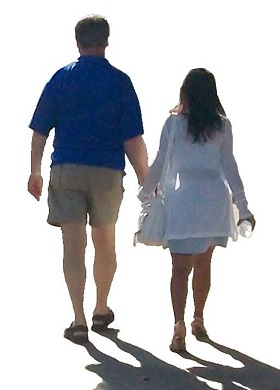 You need to be realistic. If your girl is a 21 year old stunner whilst you are 25 years older, 40lbs overweight, bald, have a low sex drive, have completely different interests and so on, then your chances of long-term success here will be about the same as they are back home.
On the other hand, if you're a fit, healthy, good-looking 46 year old with a lot of energy... enjoy!
You might like to think that you can easily score with the good girls who are 30 years younger than you, even if you are bald, overweight, badly presented and so on. Sadly, this is not the case, not with the good girls at least.
You may well be able to have lots of short-term fun with the beautiful young ladies that you find online, but you need a more realistic target if you want true-love. Getting emotionally attached to the wrong women in Thailand can lead to disaster, and some guys have even chosen to join the 'Pattaya flying club' as their preferred way out!
That's not to say that you need to settle for someone who has absolutely no sex appeal. You will easily be able to find girls on Thai dating sites who are much better looking than those available to you in the west.
You can find good girls that are significantly younger, good looking, and slim, but keep it sensible. You need to honestly assess your own attractiveness level and act accordingly.
If you are using an online Thai dating site to target girls in the 30+ age group, you will find that western men are highly sought after. Believe it or not, at this age many Thai men will consider the girls to be too old.
The girls know it and so they turn to western men.
One more piece of advice; you might run out of things to talk about online fairly quickly, so it's a good idea if you are aiming to visit Thailand in the near future. Contacting a girl a few weeks in advance of a trip is ideal since, if you run out of things to say online, you'll soon be able to meet her in person.
How to impress Thai women on the first date
On a first date in Thailand your clothing choices and the manner of your conduct will make a big difference, more so than in the west. You only ever get to make one first impression and if it isn't the right one you probably won't get another date.
Happily, it's very easy to make a good first impression.
Have a quick look at my advice about Thai etiquette below but relax, your main goal is just to put your girl at ease and show her that she has nothing to worry about when she is in your company. Confidence is important, but Thai dating should be done in a relaxed, controlled sort of way rather than the all-singing all-dancing manner that would impress your typical Western girl.
You need to emphasize the friendly part by being full of smiles, but don't go for the touchy feely approach as that would be too forward (even indecent) for traditional Thai sensibilities.
As far as the dress code is concerned, you should not turn up in shorts, t-shirt, and sandals if you are intending to impress. You'll certainly want to wear clothes that keep you cool, but on a date you really should wear long trousers, shoes and a shirt (short-sleeve is fine).
Since you will be wearing more clothes than you would normally want to, give some thought to the meeting point. Choose somewhere that has air-conditioning and get there in a taxi as it will also have air-con.

What to expect from your date
You should expect that your lady will turn up to the date wearing respectable clothing. If she turns up wearing revealing clothes it is a sign that she is perhaps not the lady that you thought she was.
A common trick that the naughty-girls employ is to casually drop into a conversation that it will soon be her birthday and then, sometime later, casually glance into a jewelry shop window. It wouldn't be done in a way that screams "buy me something…" but it is something to watch out for.

The naughty girls are crafty, so should you be!
Make sure that you have the meeting place written down in Thai, just in case your taxi driver doesn't understand your English. When you arrive at your location you might, after a time, think that you have been stood up because your lady hasn't shown up.
The chances are that she's just running late… many Thai ladies have truly awful time-keeping skills, so choose a place where you can entertain yourself until she arrives.
She may even call you at the last minute to cancel the date; if so don't be discouraged, she will probably want to reschedule for another time. I'm not sure why so many girls do this but it is a regular Thai dating frustration that every man experiences from time to time; it might even be a test to see if you get angry with her.
Thai girls are often scared of the short tempers that many western men are rumored to have, so keep calm and reassure her that it is fine. You will have endless fun dating in Thailand if you can just keep calm and relaxed about the whole thing.
It's generally a good sign if the lady lets you pay for everything, a Thai man would certainly want to pay as it 'gains face'. If she insists on splitting the bill then she might be trying to avoid being indebted to you and thereby free from any further commitment to date you again.

The first date with a Thai girl sometimes comes in a group setting. She may show up with her sisters, or with some friends. If things go wrong or she's simply not attracted to you, she can use her friends as an excuse to take off early.
On the other hand, if the first impression she has towards you is positive, her friends may slowly disappear from the scene as the night progresses.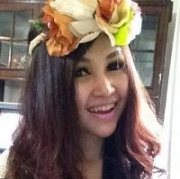 Contrary to popular opinion, Thai girls make excellent wives if you choose wisely. But don't select a long-term partner from a tourist area and hope for the best, it's far too risky. There are much better options online at:
Thai Dating Conversation Pieces
You may have some anxiety about meeting a lady from a different culture to your own, and one reason for that is that you might not know what to talk about. Here are some suggestions.
Her Beauty – complementing her appearance is a good idea if you want her to like you, but only do it once. Once is enough for her to know that you are interested, any more than that and she'll likely think that you are coming on too strong.
Your reasons for being in Thailand – if you're here as a tourist then tell her that, and discuss your travel plans with her. Ask her advice about tourist attractions etc. It might be that you are here on business and if so she'll be excited by that, you will certainly move up several notches on the desirability front.
Your family – Thais take their families very seriously and she will likely be polite and ask you about your family, and maybe your friends too.
Food – this one is a favorite topic of most Thai women. It also offers a good opportunity to demonstrate your humor (Thais are a fun loving lot). You can joke that in your country you like to eat rat gums & eyelids and that you will cook some for her on a later date… just make sure that she knows you are joking! Some forms of humor are not well understood; sarcasm for instance is not a good idea.
Immediate surroundings – look around you for points of interest and just go with the flow.

What not to talk about
Politics – This is not a romantic topic and it is best avoided. Another reason to avoid it is that political opinions in Thailand are a bit polarized, and it is not regarded as a suitable topic for foreign guests.
Monarchy – Thais love their monarchy, so be respectful here if you do mention it at all. On no account should you say anything against the monarchy, not even in jest. A mistake here can put you in jail as it is a very serious crime to criticize the monarchy.
Sports – As much as you might think that your lucky lady would love to hear all about the sublime footballing skills of Nottingham Forest, and the extraordinary run of bad luck that they are having this century, she most likely will not truly grasp the richness of this fascinating topic of conversation.

What to ask her about
Her work – It's a good idea to try and figure out what sort of girl she is right from the outset, but don't go too investigative too soon. Asking about her job is fine and it might bring useful information if you haven't already discussed it before the actual date. For example, if she works in a white-collar job you can ask if she had to go to University first and so on.
Her family – This is the most important aspect of any Thai girl's life and it is polite to ask about her family. Does she have brothers or sisters, are her parents well, do they work, where do they live etc. If you find out that she is an only child with a large extended family living in poor health and so on, you should suspect that she might be looking for a generous benefactor.
Her home – You will want to know if she lives in her family home or at her own place, or with friends etc. If she does not live in the family home you can ask why? If she lives away from home for her work or studies then that's fine, but it is more usual for unmarried Thai ladies to live with their parents.

What she will want to know, but won't ask
Are you a sex tourist – this is a big concern for any respectable Thai lady as she will certainly not want to get involved with a sex tourist, for obvious reasons. If, when you spoke about your reasons for being in Thailand, you told her about your intention to sample the nightlife in Pattaya, Patpong, Nana Plaza and the like, you've made a big mistake and you'll be labelled a sex tourist.
Are you intending a fling – even if you have successfully convinced her that you are a respectable fellow, your girl will still wonder about your motives. It is not uncommon for respectable Thai men to have a 'mia noi' i.e. a girlfriend as well as a wife, and Thai dating sites are popular with 'butterfly' men.
Are you married – this one is related to the previous question. If you are divorced or widowed then you might want to hold off on that information until a later date as it isn't exactly a fun topic, and it is important that your girl sees you as being good fun to be around.
Are you financially capable of providing for a family – this is not the same as scoping out whether or not you can become a generous benefactor. It is perfectly normal and practical to want to know fairly soon whether or not a serious long-term relationship with you is feasible, and money does matter.

Thai girls love to be romanced.
Thai Etiquette and Manners
Thai etiquette is a little different to what you may be accustomed to in the western world and without a few guidelines you might inadvertently cause some offense to someone. It is very unlikely that you will unintentionally cause any serious insult to anyone and Thais do extend leniency towards foreign visitors but, if you'd like to be regarded as a cultured and refined gentlemen whilst crawling bars for Thai women, then read on!
You will find that the local people in general are a very calm, relaxed and pleasant people, and Thai etiquette esteems this sort of way of doing things. Obviously, there are exceptions to the rule, but for the most part it is a pleasure to be in the company of Thai people and their tolerant mannerisms.
The family unit is very important here and Thai family culture is quite different to Western family culture. In Thailand, children are extremely respectful towards their parents and you will find that, daughters in particular, take great care of their parents in their old age. Be aware of this in your Thai dating adventures, any serious relationship will involve the wider family much more than you might be used to.
The country is called the 'land of smiles' with good reason, you will be greeted with smiles wherever you go, it's something about Thai people that is different to other people in the world, and it is a very pleasing aspect of Thai culture. Thai etiquette demands a smiling face in all sorts of situations where you might not expect one.
For example, whilst watching the local news one day I saw a report about a man who had been arrested for a serious crime – he was all smiles as he carried out a reconstruction of his crime! Now, obviously, he wasn't enjoying his predicament or making light of his offense, it's just that smiling in all sorts of strange situations is something that Thai etiquette expects.

If there is just one thing that you should do whilst in Thailand to fit in well with the rules of Thai etiquette, it is smile. Luckily, this is something that will come to you easily enough.

I think that there is a generally higher level of happiness and carefree living in Thailand, but there is clearly more to it than that. Some people think that the smiles are something to do with the popular Buddhist faith, but there are other Buddhist countries where the smiles are less forthcoming, so I think that it is uniquely Thai in its origins.
Other Thai etiquette observations
Rice, and whatever main dish you eat with it, is presented on separate plates. The idea is that you will use a spoon to serve the main dish onto the rice, but only do it one spoonful at a time. What you don't do is spoon the entire main dish into the middle of your rice. The reason behind this is that Thais usually eat together and, whilst they'll each have their own plate of rice, they will share each other's main dishes.
If you are with a Thai girl and you just dig straight into your food without making it available for sharing you might be seen as being a bit uncouth, but if you've ordered burger and chips then I wouldn't worry about it.
Whilst not belonging to Thai etiquette practices, the western gesture of opening doors for your lady and similar romantic gestures will be greatly appreciated. Thai men don't fall in with sort of behavior, but it is something that endears us westerners to the women.
It is considered impolite for a foreigner to discuss such things as Thai politics, religion, the monarchy, or any other distinctly Thai institutions. It is considered to be none of your business and the best thing to do is simply avoid any such conversation.
If you are pulled into a discussion, my advice is to be respectful but keep any controversial opinions you might have to yourself – especially if they differ to mainstream Thai opinions.
The 2-finger salute that the Thai man in the picture below is showing is not to be confused with the British version that came into use after the battle of Agincourt – it has nothing to do with bow-fingers! It's actually meant to bring good luck and you'll see it a lot whenever a camera comes out to play.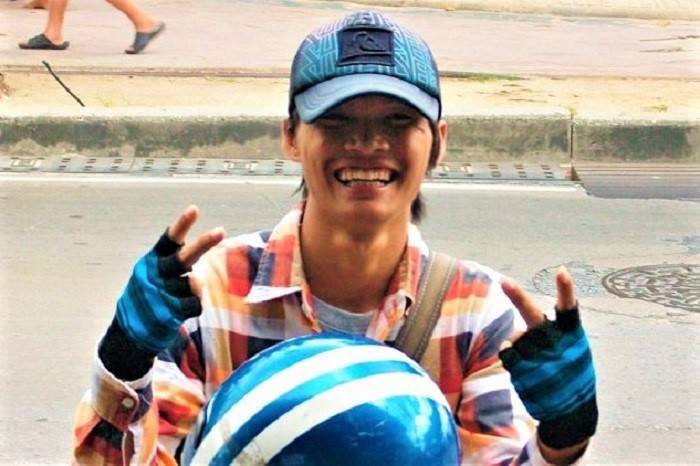 A Thai man using a common photo pose and gesture...
Never show anger of any sort, this is a big one that I've mentioned before but Thai etiquette demands that in almost any circumstance you should remain completely in control of your emotions. Showing any sort of loss of control of one's emotions will have you branded a child and you'll lose a lot of respect from all who witness it. On top of that, it's fruitless anyway, the response to anger is never going to bring you anything good in Thailand.
Always pay your bills, even if you got the wrong/inferior product or service. Receiving a lousy service or product in Thailand is going to be quite commonplace compared to what you get in the west, but don't go thinking that a refund is going to come your way. The best thing to do is make a mental note and simply take your custom elsewhere.
Don't point with your feet, and don't touch anyone on the head! Hierarchy features in all sorts of things in Thailand and even your own body parts have a hierarchy. The head is most revered body-part whilst the feet are considered the lowest.
To point at someone with your feet is considered to be quite rude and Thai etiquette requires a different approach. Even pointing with your finger is frowned upon, but nodding in the direction of the person or thing of interest is fine.
Observing these simple rules of Thai etiquette should keep you in high regard as far as Thai girls are concerned; there's obviously a lot more to know – the whole 'wai' thing is one subject I've not discussed as it is quite complicated to judge how to use it. In fact, my advice is not to use it at all, even when receiving a wai. It's better to nod your head in acknowledgment of the wai and smile a lot – mustn't forget the smiling thing :)

Monogamy in Thailand
If this subject doesn't raise a few eyebrows than nothing will!
When it comes to monogamy, Thai relationships are thought to weigh heavily on the unfaithful side, but that's nonsense. It all comes down to what sort of girl you've gotten involved with.  If your girl married you for love (as a regular Thai girl would) then she will want the marriage to work, and that means that she'll want to be in a proper committed relationship.
As usual, the bad rap about Thai dating is due to the sex tourists that end up married to working girls – these cases usually do lead to unfaithful behavior, but it's nothing to do with your girl being Thai.
There are, however, some possibilities that a Thai lady will stray if she doesn't feel completely reassured that you are 100% committed to her, and this is especially true if you've taken her overseas to live with you.
Thais tend to become much more liberated once they get used to life in the west, where many of the social shackles that might foster a more traditional lifestyle are broken. This is especially true if your girl has experienced poverty, and the reasons for that might be a little less obvious so I'll explain.
Basically, you need to consider her position through her eyes. Once she's with you in the west, all of her eggs are placed in your basket and if you turn out to be unreliable then she might end up being cast aside in a foreign country.
Anyone that has known poverty does not forget it, and they will be very unlikely to give up their instinct to create safety nets in case things go belly-up with their current relationship. That means that the urge to create a network of other romantic contacts, as a fallback position, might be ingrained very deeply into her psyche.
She won't know anything about western social welfare safety nets and she'll be scared that she could be thrown onto the streets with no money, and no friends to help her out. If she thinks that there is any possibility of this happening then she might well look for a safety net in the event that her marriage fails.
The solution to this problem is to make absolutely certain that your girl knows that you are completely devoted to her; don't play immature mind games with her, and give her plenty of attention and reassurances because she'll likely have some concerns even if you have none.
Words are known to be cheap in Thailand; deeds speak much more, so providing lots of little gifts to let her know that she's always in your thoughts will go a long way to help with this.

Conclusion
Using internet based Thai dating services to make first contact with eligible Thai women is a viable option... in fact it is most likely your only viable option if you are not currently in Thailand (assuming that there is no local Thai community in your home town), so don't miss out on the opportunities that they present.
You'll find that there is a wide range of girls online, and mixed in amongst them are some really beautiful ladies who aren't out to ruin you!
If you are intending to use a Thai dating site to find a long-term girlfriend or a wife, then do be aware that there are risks with regard to the ladies that you'll meet - they aren't all good girls from the right side of the track!
Don't underestimate that risk, there are plenty of gold-diggers out there just waiting for a decent man to come along who can be exploited for all that he is worth.
The good news is that you can protect yourself by understanding how Thai ladies think and feel about things. The advice in my Thai Dating Mega Book will really help you to avoid the gold-diggers and find an honest, lovely Thai lady, so do yourself a favor and read it.

The ladies on the dating sites are undoubtedly a lot more wholesome than the girls that you will meet in the tourist area bars. What's more, there's no bar-fine to pay, and no tip for the lady in the morning! Both parties are interested in the same thing... but you do still need to pick up the food & drink tab :)
There simply is no better way to build up knowledge and experience of Thai women than by chatting with them online. If you have read my advice about gold-diggers you will understand about 'danger-signs' i.e. which dubious hallmarks to look out for in a Thai lady with regard to her intentions toward you.
You can use the internet to try and figure out what kind of conversations you can get away with, what sort of things make Thai girls laugh, what subjects to avoid and so on, and you can set up a lot of promising encounters for when you arrive in Thailand.
You will certainly find plenty of ladies online that show none of the danger signs whatsoever, in this case you can happily set up some dates before you even get to Thailand. You will even have built up an understanding of each other that will make conversation that bit easier when you meet in person.
I stand by my thoughts on other pages though... as far as long-term relationships or marriage is concerned, you should be a little cautious about the ladies who you meet in Pattaya, whether or not you found them online, in a restaurant, a shop, a library or anyplace else.
Don't let yourself be discouraged by the unscrupulous ladies; YOU CAN have lots of fun with the online girls, and YOU CAN meet good girls if you know what to look for!
Of course, you might well decide that you prefer the casual no-strings attached variety of dating that Pattaya has to offer, and in that case I especially recommend finding girls online. You have absolutely nothing to fear from any of the gold-diggers if you are not going to be getting into anything long-term and, even better than that, most of the best looking girls can only be found online these days!
The reason for the ongoing migration of girls away from the bars and clubs and onto Thai dating sites is due to the fact that Thai girls are usually very concerned that, if they work in a bar, they'll be spotted by someone from their home village. If that happened then word of her employment would certainly get back home, and a great deal of shame would be heaped upon her.
Of course, these days the risk of being photographed or caught on video is much higher than it was a few years ago and, with social sharing websites being so popular these days, images and videos spread like wildfire. Gossip travels in Thailand at a pace that would shame a knitting circle in the west!
The flip side is that, whilst technology has made the dangers of being found out so much more likely, it has also presented the girls with the option of plying their trade in a much more discreet manner via the Thai dating sites – and that's why you can have so much fun with these sites these days.
One thing you must use online is an instant-messaging facility. Don't bother with the messaging services that resemble an email service. You need to be able to type something, send it, get a reply straight away and send a response etc. That's conversation - if you only send each other messages every day or two you won't do a thing to improve your conversation skills, so make sure that you use the instant messaging facilities that any decent Thai dating site comes with.
Thai Dating is a lot of fun and it can lead to either serious romances or casual fun, whichever you prefer. I hope that you found my advice here useful and that you find what you are looking for.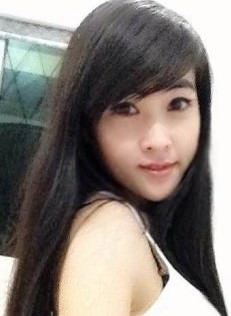 This lovely petite young lady, 28 years old and only 47kg, is looking for a western man to be her boyfriend. If you would like to meet up with girls just as lovely, you can with

My Recommended Dating Site: