ThaiRomeo.com;
the background story
Thailand had, for a long time, been nothing more than an exotic fantasy land for me. It was a place that I had always wanted to visit, but that I had never seemed able to get to. As long ago as 1992, I had planned a visit, and had even found a good travelling companion for the trip. Unfortunately for me, redundancy from my job at that time scuppered my plans for a number of years. It is a curious coincidence then, that my more recent redundancy has actually brought me to Thailand!

Before coming to Thailand, I had been living in the U.K. With my loathing of my old job in the U.K. I found myself dreaming of a new life in Thailand on a daily basis. After selling everything I owned in the U.K., and saving up enough money from my job, I took the plunge and accepted an offer of redundancy. Next stop - the land of smiles for an extended trip.
I didn't make that choice lightly though. My cash will not last long; if my move is to become a more permanent arrangement, I'm going to need an income.
That's where the idea of ThaiRomeo.com came from. When it is fully developed, I want to make sure that my website offers its visitors the best, most entertaining, and most useful source of information about Pattaya anywhere on the net.
I started the website based on content alone. Not a single income-generating aspect to was introduced until mid 2012.
Whether or not I can grow ThaiRomeo.com to the point that it will provide enough income to support a permanent move to Thailand, only time will tell. I suppose I'm at the beginning of my own Pattaya adventure - I'll keep you posted on how things are going.
Why choose Pattaya as my new home you might ask? Well that one is easy to answer. After years of visiting Thailand, I can honestly say that I regard Pattaya as best of the best that Thailand has to offer. It might not be considered so by the high-society sort, but for most people Pattaya has all that you could ask for (opera lovers need not apply). Not only that, for some unknown reason it is actually a low cost option! It's amazing, this place ought to be right up there with the most expensive holiday resorts in Thailand but, instead, it is one of the cheapest.
Throughout the website, I will try to give you the best accounts of the experiences that I, and my friends, have had here in Pattaya. I'm here to make an honest go of things for my future. With a lot of effort, and a bit of luck, I might just be able to stay here for good..... wish me luck.
If things turn out well, hopefully my story might serve as an inspiration to you to try and make your dreams come true. If it all turns out badly........ I'll just have to come up with a plan B!
ThaiRomeo Privacy Policy; we recognize that your privacy is important. This document outlines the types of personal information we receive and collect when you use ThaiRomeo.com, as well as some of the steps we take to safeguard information.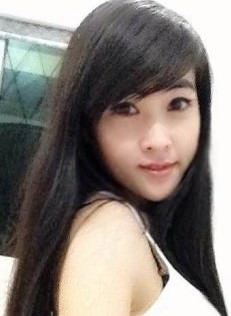 This lovely petite young lady, 28 years old and only 47kg, is looking for a western man to be her boyfriend. If you would like to meet up with girls just as lovely, you can with

My Recommended Dating Site: