Boyz Town

(Pattaya Gay Areas)
Before visiting Boyz-Town I had thought, for some unknown reason, that it was the premier destination in Pattaya for those tourists who are looking to spend an evening in the company of a ladyboy.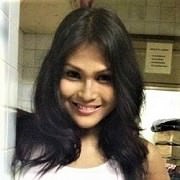 Thai ladyboys have a tough time maintaining long-term relationships with Thai men due to family pressure to start a family. This inevitably leads to a lot of lonely transsexuals, many of whom have profiles on:

I was wrong.
There are some ladyboys here and there, and in the general area of Boyz-Town, but that is not what this place is all about. This soi is primarily targeted at gay visitors… male gay visitors to be precise (obvious really given the name of the place!).
You won't have any problem at all finding it, it is right on the middle of a main thoroughfare and you'll probably stumble across it by accident at some point even if you have no intention of visiting the place. Boyz-Town is an 'L' shaped venue which you can access via Second Road or via Soi 13, 4.
The gay scene is not confined to any one area of Pattaya and you'll find it interspersed with the ladyboy scene, as well as the straight scene, but I think that (along with Sunee Plaza) this is the place to go if you want to be amongst an almost exclusively gay crowd.
There are lots of gay bars and clubs along Soi 13, 4 and along Soi 13, 3 and these are located nearby meaning that you really do have a lot of options to choose from.

As far as I'm aware, this area of Pattaya is not known for its street entertainment. Most of the entertainment goes on behind closed doors and is of an adult variety! That said, Pattaya is full of surprises and you can always bump into something you're not expecting. The video above was filmed on location.
If you want to start the night off at a slightly slower pace and build up to something a bit more full-on, I'd advise you to start at Soi 13, 3 and work your way towards Boyz-Town as the night goes on.
There are plenty of quiet bars/restaurants to choose from on Soi 13, 3 where you can gradually pickle your brain with alcohol before raising the tempo later on in the night!
To read about the full array of nightlife options, have a look at my main article:

The Venues
You'll find a complete package of gay scene nightlife venues to keep you happy.
There are hotels, massage parlours, bars, restaurants, gogo bars, and nightclubs all concentrated on and around Boyz-Town.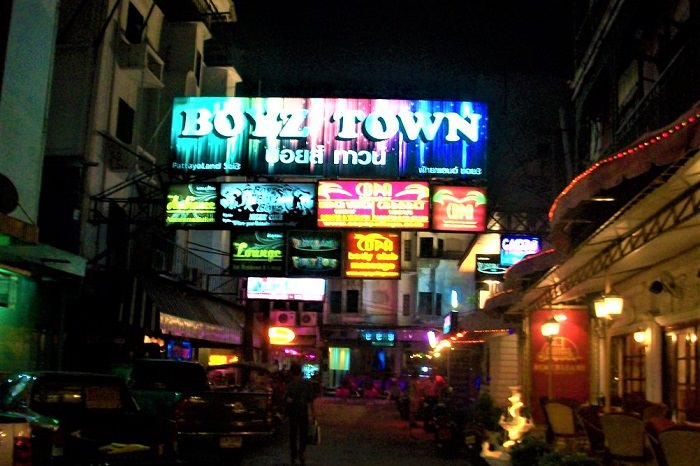 The entrance to Boyz-Town off Soi 13,4
You could literally spend your entire holiday on the soi if you wanted to. Here's a list of venues with a little more info:

The Ambiance & The Lounge – This place looks like a quality venue all-round. The two are located side by side and you can sit outside either and enjoy a drink whilst looking out over the soi. The Ambiance is a hotel (a good one) and The Lounge is its accompanying bar/restaurant.
Scandic Massage – Not much to say here, it is a gay massage parlour! For info about the sort of massage available, just head off to my ladyboy massage info.

Boyz Boyz Boyz – This one is a nightclub where you'll be able to show off your dance moves if the mood takes you. There are ladyboys as well as gay guys and there is also a show performed each night. I've read that Boyz Boyz Boyz is the oldest gay club in Pattaya, it dates back to 1988.
Panorama & Funny Boys – I think these two bars are owned/managed by the same people. Panorama is named due its position on the soi at the apex of the 'L' meaning that you can sit outside and look along both sections of Boyz-Town. Funny Boys is a gogo bar and is located close to Second Road.
Oscars – This one describes itself as a 'host bar' (which presumably means that it has employees that are available for company). It serves up fresh coffee and tea as well as the usual alcoholic beverages.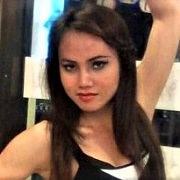 Long-term ladyboy dating success can easily be found in Thailand, but don't take silly risks in Pattaya, there are much safer options in other destinations. The list of advantages is long, and you're best opportunities are on:

The Copa – 'The Copa' is a high quality establishment and offers a range of services that are sure to be of interest to anyone interested in the area. There is a classy terrace bar on the outside that looks out over the soi, cocktails are available and their drinks are offered on promotion until about 8:00pm. This place is not just a bar though, there is a cabaret show inside, and there is accommodation available.

Le Café Royal Hotel – Another hotel option right on the soi and offering a Piano bar as well as 24 hour room service.

Toy Boyz – This is a gogo bar/club in the same mould that you get with girly bars. There is a central stage with seating around. Male dancers are on stage and will be looking to make eye contact with you if you are seated in the bar.

On Soi 13, 3 – There are a range of gay agogo bars near to Second Road on soi 13,3. Amongst these are X boys agogo, Cupidol agogo and Dream Boys agogo.

On Soi 13, 4 – Penthouse, Obsessions, & Kitten club are quite well known in Pattaya, the Penthouse hotel is very much an adult themed hotel… definitely not suited to family bookings! Obsessions and the Kitten club are two agogo's that run alongside the hotel. They are all part of the same business. The difference between Obsessions and the Kitten club is that the former is a ladyboy gogo whilst the later has girls inside.

Thai Dating Mega Book
For anyone who wants to impress the loveliest ladies in Thailand, and win their hearts, my instruction rich mega book is here for you: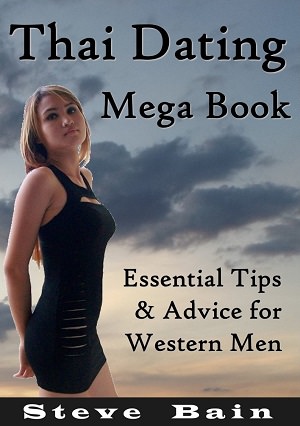 Find beautiful, trustworthy girls for long-term romance, or fun-loving ladies for casual sex with no-strings attached.

Learn all about Thai Dating Culture, what to talk about, what to avoid, how to present yourself, and how to impress.
Comes with my ongoing support, i.e. you'll be able to ask me questions and get my answers.
ONLY $27.00
There are two more gay agogo bars at the top of Soi 13, 4 near to Second road; there are Wild West Boys and A-bomb.
Please note that there are always new bars/clubs opening and others closing in Pattaya, so this list will quickly get out of date, but even then it still gives an idea of the sort of venues you will find here.
Sunee Plaza & nearby gay areas
Sunee Plaza is the other big gay area in Pattaya. It is a little harder to find than Boyz-Town but it is not that far away from Walking Street. It is located a short walk down Soi VC off Second Road (which you'll easily by looking for the VC Hotel).
Compared to Boyz-Town I think Sunee Plaza is a bit more of a cheap option. That's not to say that the former is expensive, it isn't, but this place is definitely a bit less modern and it doesn't occupy any prime real estate near to the beach.
The same logic applies here as with other locations in the city i.e. the closer that they are to the beach, the more valuable the real estate and the higher the rents that will be charged. Step away from the beach and you'll find that most things are just a bit cheaper.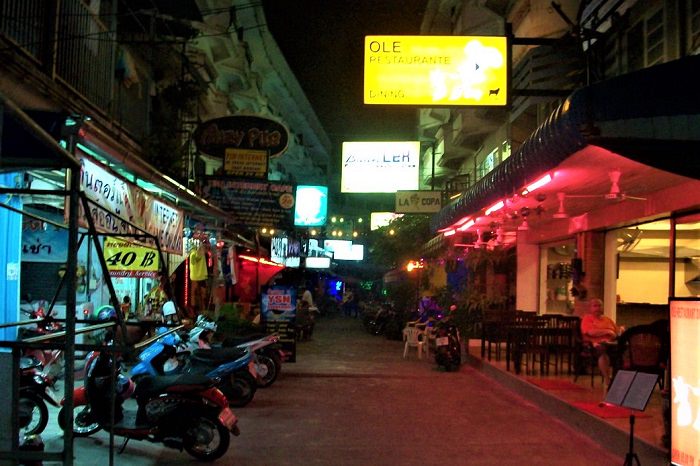 Sunee Plaza, it's a quieter location.
The Plaza area is not small, there are lots of venues to choose from and it certainly adds an extra dimension to the gay scene. If you want to head off somewhere a bit different and away from the tourists, this place could be a good option for you.

Soi Night & Day

Soi VC has got lots of bars located on it, and you get more of them as you get nearer to Sunee Plaza. If you keep on walking to the end of Soi VC, turn left and then right at the main road, you'll come to Soi Night and Day.
This is another gay area and is only a few minutes' walk away from the Plaza. Soi Night and Day is more of a bars/restaurants sort of place rather than a bars/agogos sort of place, and so it offers yet another dimension.
Taken as a whole, the area is full of new places to see and explore and it really ought to be on your radar if you looking for a gay focused area.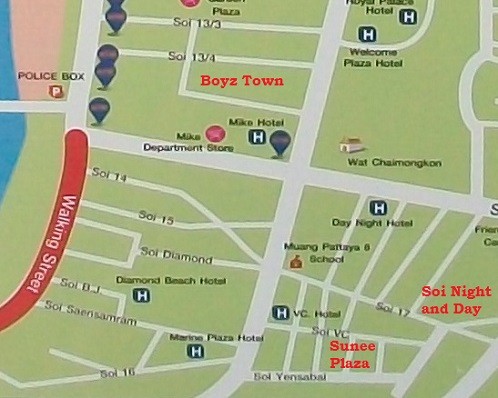 As an afterthought, don't go thinking that the gay scene is restricted to here or Boyz-Town, it isn't. Pattaya has a mix of establishments all over the city, but if you are looking for somewhere that's more or less exclusively gay (along with some ladyboys), Sunee Plaza or Boyz-Town are your two main options.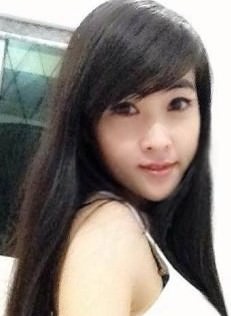 This lovely petite young lady, 28 years old and only 47kg, is looking for a western man to be her boyfriend. If you would like to meet up with girls just as lovely, you can with

My Recommended Dating Site: