Koh Samui Escort

(Sex & Prices in 2023)
There's a relatively strong case for using Koh Samui escort girls, compared to the scene in other parts of Thailand. For one thing, the selection of alternative companions, e.g. bar girls, is somewhat reduced compared to the main nightlife orientated destinations.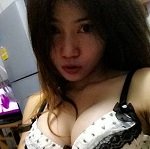 There are tens of thousands of Thai girls searching for romantic adventures with western men online. You can easily find good-looking girls for casual sex and fun times, or someone suitable for something more serious with:
There are still some decent nightlife options here but, compared to Bangkok, Pattaya or Phuket, they are on a much smaller scale.
The men that visit Koh Samui with the intention of hooking up with a Thai girl also tend to be financially better off than the men that go to places like Pattaya, so they're probably a little less price-sensitive than most guys, meaning that the extra cost of a call-girl won't worry them so much.
At the other end of the tourist scale, there are lots of penniless backpackers who come here for the full-moon parties, and these guys tend not to use the services of any prostitutes whether they be escort girls or bar girls – they focus more on picking up with fellow travelers.
You will need to pay an escort girl a lot more than you would pay other hookers, but the typical range of Koh Samui escort prices (see below) are not going to worry you much if you are a man of moderate means or more.

I don't have any recommendations to make about any particular Koh Samui call girl agencies, but a quick online search will turn up your main options, but there aren't that many to choose from. For working-girl price comparisons on the island, see:

As mentioned, the nightlife scene here is a little different to other places in that it caters more to couples and to young backpackers than your usual sort of naughty tourist, and many of the bars resemble regular drinking establishments rather than the sort of thing that you get in Pattaya.
That said, there are a few clusters of beer bars where the serving-girls are most definitely available for take-out.
The all-important 'girlfriend experience' is available from the Koh Samui bar girls, so, if you are looking for someone to share your entire holiday with and go off exploring, then this is a good thing. Things are slowly changing though, and as you'll read below there are some girls who will only go with a customer for short-time liaisons.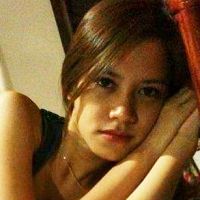 Why bother with the bar girls and hardcore hookers when you can meet someone much better online? If you prefer a more slow paced and intimate way of meeting ladies for sex and romance, you might be interested in checking out:
If a long-term, serious or semi-serious relationship is more to your taste, do NOT get involved with a bar-girl. Get acquainted with Thai culture and dating etiquette first. I've given you everything you need for this in my bargain eBook:
The island is quite large and, if you don't know your way around, a bar girl will be a very useful companion. I recommend hiring a scooter whilst visiting the island, even if you can't ride one there's a strong probability that your bar-girl companion will be able to, so you can sit behind her whilst she gives you the island tour (stopping off at all the best beaches for a little alcohol refreshment of course).
One major difference between escorts and bar-girls relates to the nature of the relationship that you will forge with them, you'll often find that they become quite attached, and jealous of any other lady that might catch your eye...

Why do bar-girls get attached?
By Jim (from the UK)
My friends gave me lots of advice about Thai bar girls before I visited the land of smiles for the first time. The most common piece of advice was in relation to something that they referred to as the three day rule which involved limiting time with one girl to a maximum of three days.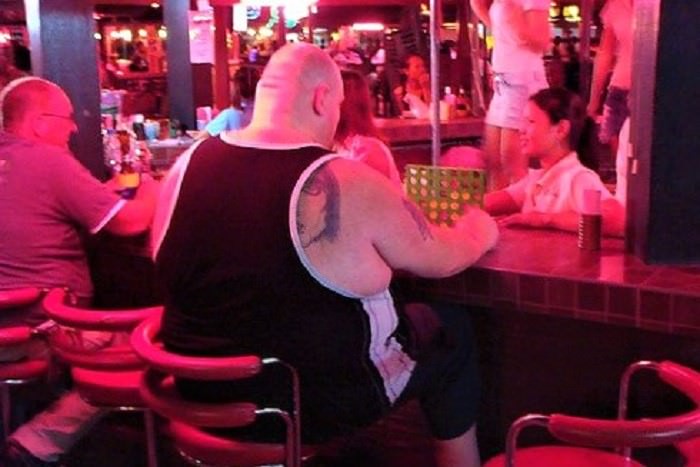 Beer bar customers come in all sizes and shapes.
I did not really understand this concept at first. It seemed very strange to me. Surely, if you enjoyed spending time with a certain girl then it would make sense to stay with them? What could possibly go wrong?
I was not visiting Thailand with the intention of beginning a long term relationship. My visit was purely for fun and relaxation. Of course, I had heard many stories about the nightlife in places like Pattaya, Phuket and Bangkok. I was aware of the potential to hire escorts for the evening and, in all honesty, this was probably the biggest attraction.
I had decided to spend the entirety of my first visit in Koh Samui. Some of my friends lived in the area and I felt that it would be a great place to base myself. After arriving at my hotel, I quickly showered and changed clothes and headed out to meet some of my friends. We had arranged to meet for an afternoon of drinking and fun.
Having never been here before, the journey on the back of a motorbike taxi, passing beautiful Koh Samui bar girls was an unbelievable experience.  I was sure that I had made the right choice in terms of location.
My friends were already waiting for me in the bar. They seemed just as excited as I was and were looking forward to showing me all that the island had to offer. As someone who has now been to Thailand many times, I understand the appeal of showing a newcomer the sights.

There are lots of working girls...
The bar was packed with ladies all eager to help you relax and spend some of your holiday budget on drinks. My friends had already noted my reaction to one bar girl in particular and warned me to take my time and have a look around first.
Impossible...
This girl was stunning and, much to the dismay of my friends, I decided to bar-fine her. Da was only 21 years of age and very loud and excitable. If I was looking for fun then this was surely the girl for me.
Unperturbed by the protestations of my friends, I paid the bar-fine and Da went to get changed. My friends decided not to choose a girl from that particular bar which seemed rather odd to me as there were some really attractive ladies working there.
As our group made our way from one bar to another, I began to realise my mistake. There were just so many girls to choose from. This is not to say that I was not happy with Da. She was undoubtedly very attractive and her personality was exactly what I liked in a girl. We had a great time together which culminated in dancing the night away in one of the discos.
Da stayed the night with me and everything was great.
We sat around the pool on the following morning and enjoyed some breakfast. It was at this point that she asked me if I wanted to bar-fine her again. Of course I did, I was hooked. I gave her the money to go and pay the bar-fine for the next 7 days which made her very happy.
If only I had remembered the advice about the three day rule.
Envious glances
Da and I became inseparable, much to the amusement of my friends. Wherever I went, Da went with me. I never realized just how attached she was getting to me. My friends had discussed this with me a few times already but I dismissed their advice. I understood that it was just a bit if fun.

Da was a bar girl, she knew how things worked. Didn't she? It would appear not. The first warning sign came after two days. It was a friend's birthday and it was to be a strictly no ladies night. This meant that Da and I would be apart for the first time as I partied the night away.
Da was not amused at all.

Her relaxed, pleasant nature evaporated and my mobile phone did not stop ringing all night as she made excuse after excuse to contact me. This was certainly not what I had envisaged. My friends had warned me about this. The three day rule was rearing its head again. I concurred that perhaps I had been too hasty in deciding to spend my entire trip with one girl.
During the course of the evening, I watched on as my friends enjoyed the company of various girls. What was the situation with Da? Would she be upset if I enjoyed myself? We were not in a relationship so I decided to join in the fun. After one too many shots of tequila I could not resist temptation any more. The night concluded with me checking into another hotel with a lady.

Bar girls entertaining their customers.
Facing the music
I returned back to my hotel room around 7am. Da was sat on the end of the bed crying which made me feel very guilty. I asked her what was wrong and she told me that she knew I had been with another girl.
She really tugged at my heart strings when she told me that she was sorry for not being good enough for me. I felt terrible. I decided there and then that I would honor my promise and spend the rest of my holiday with Da. I did not think that I had a choice, I felt obliged to do so.
My friends were not impressed with another example of my naivety. They told me that Da was playing the game with me. Apparently, this was common practice. Once again, their warnings went unheeded and I stuck to my original plan of remaining in the company of Da. The rest of my holiday passed without incident.
I was content with the situation but felt a little pressured. I could not be myself. Da began to get more and more insecure and would get angry if I suggested that we met up with my friends. She saw them as a bad influence that would lead me into the arms of another bar girl. How could she fall in love with me so quickly?

Returning to the UK
I was unsure as to what the future held for us. I was concerned about how possessive and controlling she was becoming. The transformation from when I first met her to how she behaved now was quite staggering.

I could not believe it was the same girl. I felt somewhat responsible for the situation and her behavior so I suggested that we keep in touch and I would return the following month to see her. She appeared happy and promised that she would work as a cashier and would not spend the night with anybody else.
She wanted us to be a couple and I agreed to give it a go.
We said goodbye to each other and she returned to work in the taxi. After checking in and having a few drinks I called my friends in Koh Samui using Skype. They were keen to know about the situation.
When I told them about what I had agreed to, I was greeted by howls of laughter.
What was so funny? I liked Da and she certainly liked me a lot. What was the problem? My friend moved his phone so that I could see where they were. "Look at this" he said. There was Da, draped around someone else and enjoying a long kiss. I felt like a fool but was also rather relieved. My guilt disappeared and I began to laugh.

Key Learning Points:
The so called 3-day rule is quite popularly known in the tourist areas but in my opinion it is nonsense. It is true that attachments can form very quickly, but everything depends upon how you manage your relationships. There's nothing magical about day 3 and it is quite possible to be taken with a girl right from the first day. If you are taken with a girl then she will sense it and adjust her honey-trap accordingly.
The story as a whole is very typical with regard to the way that hookers will treat their customers, and Jim's response is also very typical. It really pays to stay focused on these first-time trips because it is very easy to think that you have found genuine emotions and affection when in fact you're just another customer. Always treat the girls with respect, many have been through a tough ride, but don't allow yourself to start thinking in terms of the 'knight in shining armor' mould. 'Rescuing' prostitutes is simply not possible in the vast majority of cases.
Jim is unfortunate in his preferences as regards personality; 'loud and excitable' are most definitely not the traits of your typical good Thai girl and they almost always signify a great deal of previous experience with the naughty nightlife scene. A quiet and shy character does not guarantee anything though; so once again my advice is to not get involved in anything serious.
Freelancers & Massage Girls
If you are not interested in the girlfriend experience, then there is little to recommend about the bar-girls. Whilst there are exceptions, most of them are not as attractive as escort girls, but you can still have lots of regular fun with them in their bars playing pool, connect 4 and so on.
For men who prefer their liaisons with the locals to be a little more discreet, you could try one of the massage parlors. These are very thin on the ground in Koh Samui, but there is one noteworthy option on Chaweng beach called the 'Pink Lady'.
There are lots of Koh Samui hookers working freelance, but my usual advice applies here i.e. they come with greater risks because they can't be traced if they rob you! Such things are rare, but they do happen from time to time.

They also come with the more sinister risk of being drugged before they rob you. There is much less frequent complaint about underhand dealings with the freelancers on Koh Samui than, for example, Pattaya, but it's worth keeping your wits about you, and your valuables out of sight.

Koh Samui Escort Prices in 2023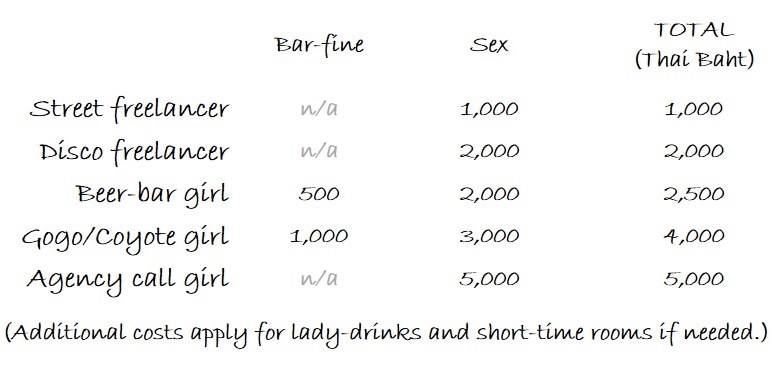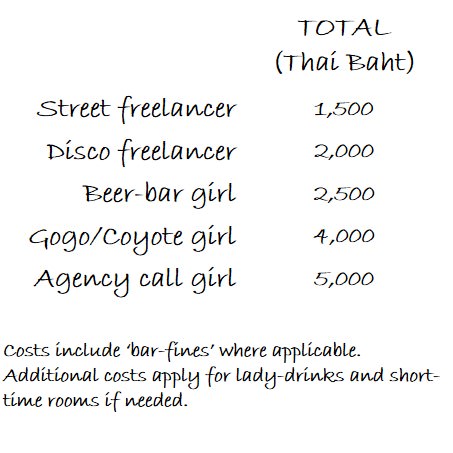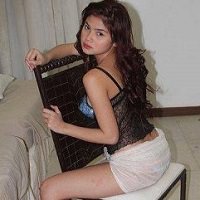 Modern technology is having a big impact on the bars in Thailand... the best girls have always been reluctant to work in bars for fear of being seen by someone from their hometowns, but there are lots of girls online at:
Prices for girls on Koh Samui are similar to what you find on Phuket, and therefore a little higher than in Pattaya but a little lower than in Bangkok. As always, there is some room for negotiation on some prices i.e. how much money the girl wants in the morning, whilst other prices are fixed e.g. barfines, lady-drinks and short-time rooms.

The prices in the table above give an indication of what to expect with regard to short-time costs. Long-time costs will be a little higher for bar-girls, and drastically higher for agency call-girls.
Long-time deals are easier to arrange later in the night when the girls are running out of time to get multiple short-time liaisons arranged, and for similar reasons it's easier to get a long-time service in the quieter off-season months.
Freebies are virtually unheard of here, but the discos are your best bet if you refuse to P4P. The Koh Samui girls that go to tourist focused discos are all working-girls, but it is not totally impossible to charm them if you are of similar age and well presented.
Regular Koh Samui Girls & Dating

Finally, there is the online dating option to consider. There are not so many online ladies to be found living on Koh Samui, so you are a little more restricted in your options but that's no reason not to have a quick look.
If you find a suitable companion online then you will probably have found the best option of all since you will be able to strike up a bit of an understanding between the two of you before you even land in Thailand.
Full moon parties are the standard form of nightlife entertainment here.
Koh Samui girls fall into two main camps – those who were born and raised on the island, and those who have traveled there for work in the tourism industry. In 2006 the island's population, Thailand's second largest island after Phuket, was around 30,000.
Since that time it has grown to around 63,000, and it has caused some friction with the locals.
Tourism is the now the biggest industry on the island, and it seems set to increase its dominance with recent developments primarily geared towards tourism expansion. However, some of the local people feel that the benefits of this growth have done little to improve their own lives.
Tensions between the indigenous Thais, the new Thai arrivals, and the huge tourist inflow since the 1980s, has led to some serious problems on the island and surrounding smaller islands.
There have been many murders, rapes, shootings and other violent incidents that remain unsolved years after these crimes were originally committed. The most recent high-profile incident hit the global media a few years ago when a young British couple were murdered on Koh Tao, just to the north of Koh Samui.
As scary as this is, I wouldn't let the crime level deter you too much from holidaying there. Many thousands of tourists travel to the island each year and the vast majority of them experience no trouble whatsoever.
However, if you are hoping to meet some local Koh Samui girls and spend the rest of your life with one of them on the island, then it makes a lot more sense to be aware of the simmering local tensions.
If you are traveling to Thailand alone, and you're determined to visit the island, you might want to have a look at my online dating strategy for meeting a Thai girl somewhere else, such as Bangkok, and then whisk her off on holiday with you.
There are some Koh Samui girls online, but the number of girls that you'll find living on the island is much smaller than you'll find living in Bangkok.
Thai Dating Mega Book
For anyone who wants to impress the loveliest ladies in Thailand, and win their hearts, my instruction rich mega book is here for you: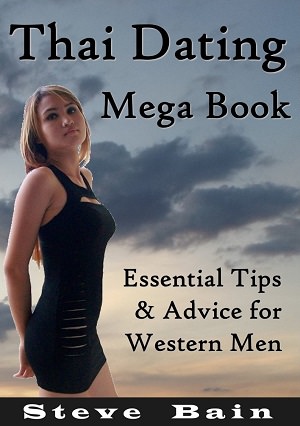 Find beautiful, trustworthy girls for long-term romance, or fun-loving ladies for casual sex with no-strings attached.

Learn all about Thai Dating Culture, what to talk about, what to avoid, how to present yourself, and how to impress.
Comes with my ongoing support, i.e. you'll be able to ask me questions and get my answers.
ONLY $27.00
Today's sex workers on Koh Samui
The nightlife is concentrated on two main beaches, Chaweng Beach and Lamai Beach. Chaweng is the busier, louder option and it attracts a slightly younger crowd.
I should point out here that if it is nightlife that you are looking for, there's nothing on the island to come anywhere close to what you get in Pattaya, and even Patong in Phuket is a lot bigger.
There are far fewer Koh Samui girls working in bars & clubs because there are far fewer bars & clubs to begin with. Koh Samui, and nearby islands, appeals more to couples or to younger men that want to dance on the beach all night and try to score with fellow lady-travelers.
There's a much smaller P4P scene there, so keep that in mind if you are hoping to meet up with some bar girls. In all honesty, although you might read differently elsewhere, I think that Koh Samui is more of a place to take a lady rather than a place to meet a lady.
Just to the north is the popular 'full moon party' destination for young revelers, back-packers and the like, i.e. Koh Phangan. Visitors to this island are famous for their love of partying the night away on idyllic beaches. The Koh Phangan girls on the other hand, at least the Thai girls who are there, tend to be hookers hoping to meet up with the holidaymakers.
From what I gather the local hookers don't tend to enjoy too much success because most of the tourists are young, and more interested in hooking up with each other…

There has been a lot written, both on my own site and others on the net, about the hidden dangers posed by getting too attached to the sort of Thai girls that you find working in the tourist areas.
The threat is real, and it shouldn't be underestimated if you are overly prone to trusting in people's good intentions and forming emotional attachments too soon, but I think that it is a threat that is diminishing.
More and more, the better looking girls are turning away from the traditional pathway to riches i.e. snagging a western boyfriend who will marry them and deposit all his cash into her purse. These days most westerners are much better informed than in the days of old, and so they are more wary.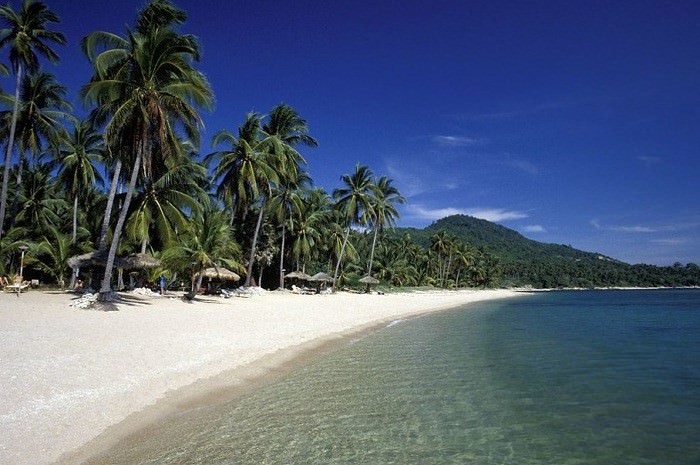 Chaweng Beach, Koh Samui.
Additionally, the ratio of girls to men has fallen somewhat in the bars which leaves the better looking girls with the option of scoring numerous 'short-time' liaisons with customers in a single night, and for a much higher fee than was the case a few short years ago.
The upshot is that it has gotten harder for sex workers in Thailand to find a western boyfriend for anything long-term, and easier to make more money via the western model of prostitution.
There are increasing numbers of reports coming from western tourists of Thai bar girls who refuse to leave their bars for anything more than an hour or two… and that's quite a departure from how things used to be!

How sex workers in Thailand are adapting their practices
These days a lot of Koh Samui escorts and other hookers begin their shifts in the early evening and carry on right through the night until daylight. No wonder there are so many reports about girls that just want to sleep all day!
Bar girls don't always stop and go home to rest just because their bars have closed, a fair proportion of them continue on to one of the discos once the beer bars and gogo bars close for the night.

Discos don't get busy until quite late on, midnight at the earliest, and they are at their best in the early hours once all the better looking bar girls start arriving in larger numbers. At this point they will be working as freelance hookers, so there's no bar-fine to be paid if you depart together.
You may sometimes find that lady-drink prices are still high, the reason being that freelance hookers in Thailand often earn commissions on the drinks bought for them.
There's two downsides to the discos if you are looking for company:

Firstly, whilst there are guys of all ages in there, you do get a proportionally younger clientele which means that you'll have to compete with relatively fitter, better looking guys if you want to get the best looking girls.
Secondly, if you do end up with a girl who has been working in a bar all night, she probably won't admit it, and by the time sex workers in Thailand make it to a disco you can bet that many of them have already been entertained a few times that night!
As I've written elsewhere, if you are looking for a regular girl rather than a working girl, you're much better off heading to a disco that caters for a Thai audience rather than a tourist audience, but these are tough to find on Koh Samui, and I think it's a better idea to search for serious girls in Bangkok.

Final thoughts about Koh Samui Escorts
I must admit that of the main Thailand destinations that westerners go to, Koh Samui appeals to me the least, and this may have fed through in what I've written here.
The Koh Samui girls, nightlife, and general way of life has appealed to plenty of other people and for many tourists it features at the top of their wish-list as a place to be, so you might want to read more widely before discounting it from your list.
For ideas about things to do and stuff to see, have a look at this report.
Regardless of the varying opinions, the main points that I've written about are factually based, and if you are a single gentlemen over the age of about 40 then it's more likely that you'll have more fun in a different location.
As an alternative to Koh Samui, Phuket enjoys many of the same attractions whilst also having a more varied entertainment scene. Personally I believe that it is a much better choice for most of the men who are looking for somewhere with a touch of class and plenty of stunning scenery.

I've written about the need for discretion that some men have in some parts of Thailand; on Koh Samui I would advise being respectful of local sense and sensibilities and not getting up to anything too lewd in public.
A Koh Samui escort girl can be met with discretion, and that may be a good thing if want to avoid upsetting anyone. This is not Magaluf and public indecency can land you in some serious trouble.
I've mentioned the local tensions between indigenous Thais and the tourist industry on Koh Samui, so keep that in mind and behave respectfully.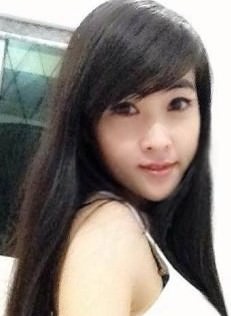 This lovely petite young lady, 28 years old and only 47kg, is looking for a western man to be her boyfriend. If you would like to meet up with girls just as lovely, you can with

My Recommended Dating Site: