Pattaya Beer Bars

Pattaya beer bars are by far the most numerous types of drinking establishments in the tourist areas of Thailand. In Pattaya you'll see them everywhere you go; many of the smaller establishments are clustered together in groups of outdoor, square shaped bars. They all have roofs, but they don't tend to have exterior walls.

Each of these square shaped beer bars has a row of bar stools against the bar where you can be seated. Many have tables situated in front of the bar too. Some have pool tables which you can use either with a friend or with one of the ladies that work at the bar. Nearly all have TV's that show live sports.

Smaller than the square beer bars are the mobile bars that you see here and there. These usually take the form of Volkswagen Camper Vans that have been converted into mobile bars. You can usually get the same range of drinks from these bars that you get elsewhere and some even offer cocktails. Sheesha is often available; if you ask for something they don't have, they can usually order it from somewhere nearby.
Pattaya Beer Bars; the beverages
My advice about the drinks on offer is to stick with those that are opened as you order. I like the odd whisky here and there, but the Western stuff often tastes watered down to me, and Thai whiskey tastes completely different. The bottled beers on offer are usually Chang, Heineken, Tiger, San Miguel Light, Singha and occasionally Carlsberg and Leo. All are 5% alcohol by volume except for Chang which packs quite a punch at 6.4%, and it tastes no stronger than the others.

Be careful with the Chang, compared to your average beer strength in the UK (4%) it is strong enough to really make a difference before the end of the night. Drinking ten bottles of Chang beer is equivalent to drinking 16 bottles of standard UK strength beer!
Pattaya Beer Bars and Patrons
The drinking culture in Thailand is a little different to that in the West and you'll find that Thai men do not drink at the same bars that foreigners drink at. In the tourist hotspots you'll see foreigners from all over the world, including other parts of Asia, but you won't see many Thai men drinking there.

This isn't because of the prices; beer is available at some tourist bars at very low prices. It isn't because Thai men don't like to drink alcohol... in fact working-class Thai men have got something of a bad reputation for being hard drinking womanizers! Thai men just prefer to drink at establishments that cater to an almost exclusively Thai audience, with Thai music, Thai food and Thai sensibilities.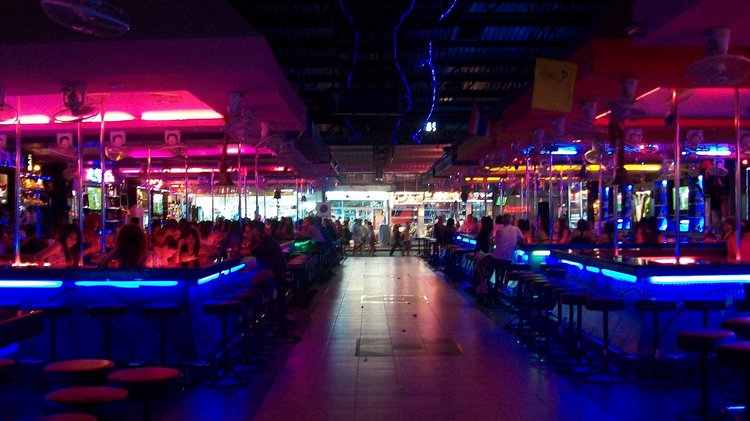 There is a deep feeling by many Thais that the overt promiscuity on show in the farang bar scene is a bit distasteful. That's not to say that there is no naughty nightlife scene in traditional Thailand, there is, but business there is conducted in a much more inconspicuous manner. Most Thai people are at a complete loss to explain why on earth any man would want to parade around the streets in open view for all to see with a clear prostitute clinging to his arm. When you think about it, they have got a point, it isn't exactly the kind of thing you'd do in your home town back in farangland!

Being seen with a prostitute would be regarded as deeply shameful to any respectable Thai man, so the farang orientated bar scene just doesn't appeal to your average Thai man. Foreigners, on the other hand, are more than happy to go with the flow since they are often thousands of miles away from the prying eyes of their countrymen!






Return from Pattaya Beer Bars to Pattaya Bars


Return to Pattaya Adventures homepage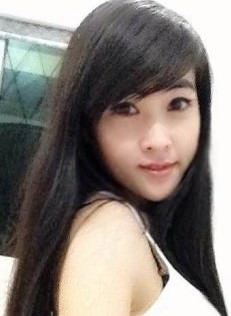 This lovely petite young lady, 28 years old and only 47kg, is looking for a western man to be her boyfriend. If you would like to meet up with girls just as lovely, you can with my:
Recommended Dating Sites: