Agogo Pattaya; lady bars explained!

Agogo Pattaya bars (correct spelling is actually a-go-go) are the best agogo bars I've seen anywhere in Thailand. There are plenty to choose from, some are quite small, others are quite large. I think that the best place to go for agogo bars has to be Walking Street and the streets leading off it.

Coming a close second to that is the much smaller venue LK Metro, which has some quality offerings. In both these places you have plenty to choose from, and the girls tend to be better looking too!
The prices inside these Thai agogo bars are reasonable considering what you get. A beer that cost you 50 baht in a beer bar will most likely set you back around 125 baht in a good agogo.
Some agogo Pattaya bars have girls outside them advertising that draught beer is available for 50 or 60 baht etc. If you go inside, make sure you know which beer they are talking about because, if you don't, you can bet your back teeth that it won't be the one you order.
Personally, I don't mind paying the higher prices and heading for the better gogo bars. Like I said, the girls are better looking, and you get more entertainment. My favourite agogo Pattaya bar, Angelwitch, has the usual parade of girls waiting to be bar-fined, but it also has shows where the girls will come on stage and perform various acts.
Agogo Pattaya; shows & entertainment

Some of the acts that you will see will impress you with their acrobatics, there are some traditional dancing acts, and there are some acts that require a member of the audience to participate. For example, I've seen one act that has four girls (all beautiful) who come on stage dressed in not much.
They will entice some unsuspecting customer onto the stage, bind his hands, and strip off his shirt. Next they oil themselves up in-front of him and cover his eyes with a blindfold. A ladyboy comes on stage at this point and gives him a bit of a kiss and a caress. It's harmless enough, nothing hardcore, but good for a laugh.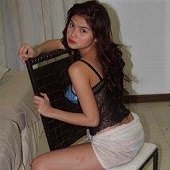 The vast number of Thai nightlife venues to choose from will give you plenty of opportunities to meet girls. But, if you prefer a more slow paced and intimate way of meeting ladies, you might be interested in checking out my:
If you want to, you can buy buckets of ping pong balls in the agogo bars. If you sit near to the stage, you can throw them on stage at your favourite girl when she is on parade. Each ball is worth a small amount of money to the gogo girl that catches it. It's entertaining watching the girls jostling for the balls.
On occasion, a wad of 20 baht notes is released from above the stage. The notes go everywhere as they come down, and the girls squeal with excitement as they try to catch them.... it's all good fun!
If you are interested in getting to know one of the girls a little better, it's straight-forward enough. All the girls in agogo bars wear numbers so that, if one of them catches your eye, you can ask one of the waitresses to approach the lady you like. The waitress will ask her if she would like to come and talk to you.
There is no obligation on the gogo girl to talk to you, but it is very unlikely that your request will be declined and if it does happen it probably just means that she already has a customer lined up.
Agogo Pattaya; the smaller bars

In the smaller agogo bars, you don't tend to get the same variety of entertainment. For the most part, there will just be a line-up of dancers parading on stage. Every now and then that line-up will exit the stage and another will come on. Some agogo bars have a bath-tub inside them with a couple of girls inside.
I'll leave it to your imagination what goes on inside! All of the agogo bars have topless dancers in them, and at various times they will appear completely naked. One thing I've never seen in an agogo bar, Pattaya or elsewhere, is a full on live sex act between a man and a woman. This is prohibited in Thailand.
An alternative way of meeting lots of Thai ladies is to skip Agogo bars altogether and go for the online dating option. This is a much better way to meet a girl for a long-term relationship. My recommended online dating site is ThaiFriendly.com.
One of the more irritating aspects of some (only some, not all) of the smaller Pattaya agogo bars is that, as well as having girls on stage, there are also girls sitting around waiting for you to walk in. As soon as you do walk in, one of them will come to sit with you.
This is no problem if a) you want company, and b) you want her company in particular - which is not likely. If you don't mind this sort of thing then it is not a problem. On the other hand, if you do want company, you might feel a bit awkward telling her to go for a walk because you would like to speak to someone else!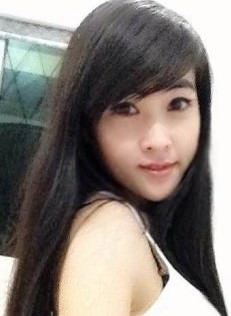 This lovely petite young lady, 28 years old and only 47kg, is looking for a western man to be her boyfriend. If you would like to meet up with girls just as lovely, you can with my:
Recommended Dating Sites: