Pattaya Fun; things to do in daylight

Pattaya Fun overview; other than the beach reviews on my site, so far there's really not that much information about what to do during daylight hours. Don't go thinking that Pattaya is purely for night owls, there is a lot of fun things to do in Pattaya and on this page I'll have a look at a few of them. As time goes by, I'll probably expand this page into a whole new section full of attractions in and around Pattaya.
Pattaya Kart Speedway

I thought I'd start with this one as it's my favourite! There are plenty more attractions around that have more of a Thai culture flavoured appeal, but I like the racing offered at the Pattaya Kart Speedway track.

Have a look at the clip below to get a sense of the speed that these Karts are capable of reaching; the beginning of the clip is a bit poor but stick with it:

If you think you might like to have a go at karting, prices are very cheap in Pattaya and you can get a kart on an 800m track for 500 baht. There's a 400m track available for the kids and you can get a baby kart for 150 baht. You can also have a great deal of clean daytime Pattaya fun with the off-road track! An off-road kart can be hired for 600 baht.

Don't get Pattaya Kart Speedway mixed up with EasyKart. EasyKart is advertised more prominently in Pattaya but it doesn't deliver the goods compared to the Pattaya Kart Speedway.



Pattaya Bungy Jump

If you have a head for heights, a Pattaya Bungy Jump can be done from 60m up and will cost you 1,800 baht. You also have the option of doing a tandem jump for 3,600 baht.


You can get details of the Kart Speedway and a link to information about the Bungee Jump by clicking here. You'll also see links to information about Paintballing and Scuba diving there if that interests you.
Pattaya Fun Park, Water Park & Tower

Another daytime option that might interest you is the Pattaya Water Park; this one is a bit like a miniature (very miniature) theme park. You've got water slides and a few rides to choose from and it makes for a good day out with the kids.


It's not just for the kids though, you can have a good time your friends or girlfriend. As well as the water park, the Pattaya Park Tower is a high rise tower with various revolving restaurants at the top. The apex on the 55th floor is a good spot to fire off a few shots for the photo album as you get some excellent scenic views over Pattaya and the coastline.

The fun park might be a disappointment if you are expecting something like Disney World in Florida, but then every theme park in the world is tame compared to that. At the Pattaya Fun Park you only get 3 adult rides i.e. a Rollercoaster, a Viking ship, and a Tower Shot. There's another 5 rides for the kids. You can get full details by clicking here.
Pattaya Fun; other things to do

The list is a long one! There's a Tiger Zoo, an Elephant Park, a Crocodile Farm, a Floating Market, Scuba Diving, Offshore Islands and Water Sports, Mini Siam, and a variety of Temples and Viewpoints.

I'll add full details, about all this stuff, to my website in the coming months.





Return from Pattaya Fun to Main Blog Page


Return to Pattaya Adventures homepage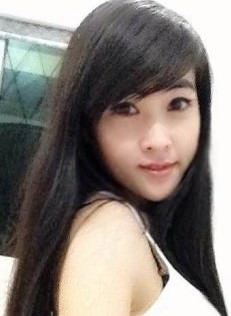 This lovely petite young lady, 28 years old and only 47kg, is looking for a western man to be her boyfriend. If you would like to meet up with girls just as lovely, you can with my:
Recommended Dating Sites: