Pattaya Freelancers in Nightclubs

The best Pattaya freelancers are found in the many nightclubs located on Walking Street. They might be working-girls but let's be clear, they are a lot of fun and they are a whole lot less risky than the ladies that work the streets…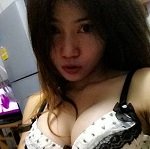 There are tens of thousands of Thai girls searching for romantic adventures with western men online. You can easily find good-looking girls for casual sex and fun times, or someone suitable for something more serious with:
For one thing, when you enter your chosen club, you will almost certainly find that the ladies have a much more approachable character than anything you will be used to in the west.
I'm a well-travelled man when it comes to the nightclub scene. I've seen the best of what various countries in Europe have to offer, and whilst Pattaya doesn't have the 'superclubs' that some of the younger crowd enjoy, it does have some worthy options.
I do admit to having outgrown the clubbing scene these days, but that's a personal thing, and in Thailand there are nightclub customers of almost all ages. I got my fill of the adventures offered by these places in my youth, and I still have fond memories, but these days I'm primarily a beer bar aficionado.
At one time, back in the west, I'd be hitting the clubs on two or three nights a week and I remember feeling that clubbing was just about the best thing in the world that a man could do. Obviously, the ultimate goal was to score with a girl for the night and end up back at her place. That's how it was with me and my friends anyway.
Our success rates were reasonable too, but each and every one of us got shot down in flames far more often than the times when we got lucky. When one of us did pick a girl up, the chances were that the next morning we'd look at our prize again (without any beer goggles) and despair!

Walking Street is home to all the best nightclubs in town.
My friends and I used to like to laugh about the rejections we had been through. One friend's experience summed it all up beautifully – he had spied a girl that he liked and had wandered off to speak to her. He was just about to open his mouth when the girl looked straight at him and said "look... why don't you just go away?"
My friend hadn't so much as uttered a single word to her, all he had done was pay her the compliment of liking her, and that was his response! It's not as though he had been offensive in any way, he was a decent looking bloke, tall and slim, and well-mannered. He told us what had happened, and we all had a good laugh at him, obviously...
But the point is to demonstrate the attitude of the girl.
Obviously not all western girls are the same, but there does seem to be something of an anti-male attitude amongst some women in the west. And that is the main selling point of Thailand, the girls here would never behave as though it's some sort of competition to reject guys in the most humiliating way.
On the other hand, the girls in Pattaya are working-girls, so you might expect them to be a little more approachable! You are only going to find Pattaya freelancers in those nightclubs that are geared towards western men, so don't go thinking that you've met a regular girl just because you haven't discussed money with her.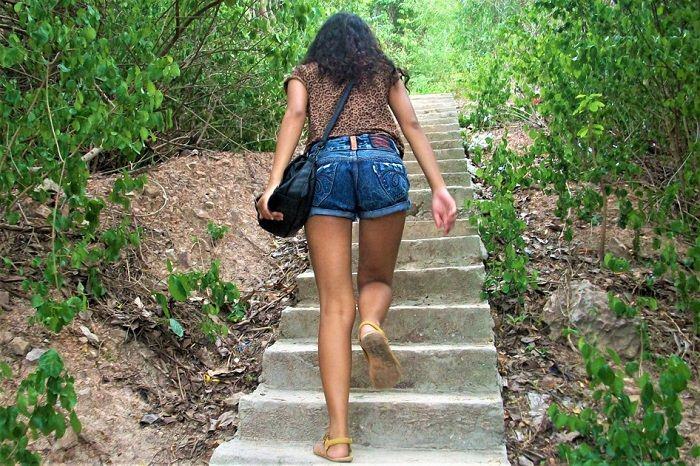 Nightclub freelancers can be good daytime companions.
Pattaya freelancers on Walking Street
The Pattaya freelancers that load up in the nightclubs on Walking Street will show you plenty of affection. It's the closest that a regular guy will come to the rock-star experience. For anyone that wants to get a more natural sort of pick up, the freelancers are a good choice.

There's a mixture of girls who can dance and girls who have no clue whatsoever. That should be of some comfort to you if your dance moves are a little rusty because you'll have plenty of company if your body just doesn't jive well.
You might dance like a three legged rhino, but it just won't matter.
Pattaya freelancers are usually quite attractive if you stick to those in the clubs. You almost get a role reversal sort of feeling in the nightclubs where the girls are the hunters and you are the hunted, and you'll have no shortage of offers for overnight company.
There are exceptions to this, when guys outnumber the girls by too large an amount, but that usually only happens if you have arrived too early. Remember that a large number of the Pattaya freelancers in these places are actually bar-girls who arrive at the clubs after their bars close.
The nightclubs are open till late, often after 4am…

Thai Dating Mega Book
For anyone who wants to impress the loveliest ladies in Thailand, and win their hearts, my instruction rich mega book is here for you: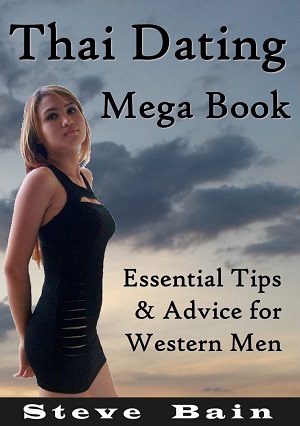 Find beautiful, trustworthy girls for long-term romance, or fun-loving ladies for casual sex with no-strings attached.

Learn all about Thai Dating Culture, what to talk about, what to avoid, how to present yourself, and how to impress.
Comes with my ongoing support, i.e. you'll be able to ask me questions and get my answers.
ONLY $27.00
What are the nightclub girls like?
Is there any hope of meeting regular Thai girls in a Pattaya nightclub? In short, the answer to that question is not really. The fact is that regular girls just don't go out to discos in the tourist areas of Pattaya, and they certainly don't go alone.
A traditional, honest girl from a respectable Thai family would never, ever, go to a place like this. Discos are popular amongst young Thai people, but the discos they go to for fun play Thai music and the girls go there together as part of a group of friends.
If a regular Thai girl took a liking to you, she would probably be too shy to approach you herself and it's much more likely that she'd ask a friend to enquire about your availability. If that happens, you won't usually know who instigated the question. A Pattaya freelancer, on the other hand, will have absolutely no problem whatsoever approaching you... on that you can rest assured!
If you're hoping to find a serious girlfriend in a Pattaya nightclub, I'd reassess your game-plan.
There are some opportunities to meet regular girls in Pattaya but for that you'll need to head inland to less well travelled areas. You'll need to find a proper Thai disco that caters to Thai people. I'd still steer clear of this though, because Pattaya just isn't the best place for such things. The risk of hooking up with a girl who will be motivated purely by your wallet is much higher in sin-city.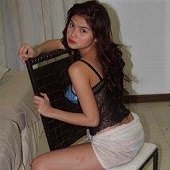 The vast number of Thai nightlife venues to choose from will give you plenty of opportunities to meet girls. But, if you prefer a more slow paced and intimate way of meeting ladies, you might be interested in checking out:
Pattaya freelancers financial strategy
Depending on whether or not the lady in question is a full time prostitute or not, her intentions towards you will differ.

The full-time prostitutes are usually, as mentioned, bar-girls who want you to fall in love with them and take care of them long-term (e.g. by becoming her 'sponsor' and sending her regular money after you return home).
The part-time prostitutes are often either university students or low-paid workers looking for an income supplement. Students are more common in Bangkok nightclubs than Pattaya but either way these girl usually just want a quick one-off payment.
If you meet a girl that you like there's no reason why you can't have some really good fun. If you treat the whole thing as an adventure in fantasy land, you will be fine. If you take it more seriously, and it's easily done, that's when things can get a bit messy. But, as they say in Thailand, it's up to you.
My advice, as ever, is to enjoy the moment.
Some Pattaya freelancers choose to work only at the weekend, and if you want to find a university student then that's the best time to do it. Don't misread the situation though. The fact that you met her in a disco, and have wandered off together without paying any bar-fine to anyone, can lead you to think that no payment in the morning is required.
Don't be naïve – pay your dues!

Red Car Disco, Walking Street Pattaya.
Questions & Answers
What age-range do the disco girls fit into?
For the most part they are fairly young, about 20 to 25 for a guess; you don't see as many older girls here compared to what you see in the beer bars but there some. Marine disco is a decent choice for finding a slightly older crowd but beware that Marine allows ladyboys inside!
The other discos are usually girls only, and there will be Thai security working the entrances to make sure that the Thai ladies are real ladies, and of legal age.

You said that some of the Pattaya freelancers in the discos are students who are just looking for an income supplement, but don't these students come from respectable backgrounds?
These girls might come from respectable backgrounds and they might not, but either way there's no denying that their actions are considered to be anything but respectable. You can be absolutely certain that any student who is working as a freelancer will be doing so in secret, and if she gets found out it will ruin her reputation completely.
Thais love to spread the word about this sort of thing and it might be difficult for these girls to find work after finishing their studies since references would be required at job interviews and so on – it's a risky business in this regard.

What if I go to a traditional Thai disco, will I be able to meet girls there?
There are some Thai focused discos in Pattaya but you are unlikely to stumble across them, they are located a bit further away from the coast. If you do manage to locate one and you make the effort to visit, you'll find a very different vibe there. Don't go there with the intention of meeting a girl for the night though as that is unlikely to happen.
These places are the best places to go if you want to meet regular Thai girls rather than working-girls. Pattaya being what it is though, I'd suggest that there is still a danger that any particular girl could just be having a day off from her bar job. So, a safer option in my opinion is to find a Thai orientated disco in Bangkok if you want to meet a good girl.

If I see a girl that I like but she only works part-time, will I still be able to stay with her when she's not working?
It all depends on the girl to decide how many days she can see you, but I think that you will very likely be able to stay with her as long as you want. If you plan to spend your entire holiday with a lady you meet in a disco, she will likely agree because she'll be sensing an opportunity to make some good money, especially if she senses that she can turn you into an overseas sponsor!
My advice is to not let that happen if you value your sanity.
On the other hand, if you are looking for a Pattaya girlfriend experience then hooking up with a freelancer is one of the better options. Bar-girls are the other option but if you go that way then you'll be racking up a daily bar-fine expense that needs to be met.
Pattaya freelancers do come with some risk, i.e. that they can't easily be traced if things go pear-shaped. Theft is much more common with these girls, but that usually occurs with the street workers rather than the nightclub girls. Personally, I wouldn't be put off by the risks and I think that you would be unlucky to experience anything sinister with a lady you meet in a nightclub.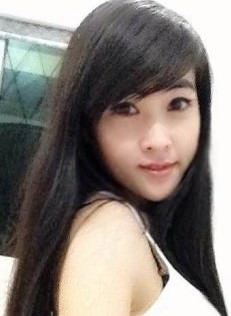 This lovely petite young lady, 28 years old and only 47kg, is looking for a western man to be her boyfriend. If you would like to meet up with girls just as lovely, you can with

My Recommended Dating Site: