Thailand Medical Tourism; free vacation

Thailand medical tourism basics: A growing number of people from the developed western economies are realizing the benefits of looking outside of their own countries for expensive medical treatments. Thailand, and in particular Pattaya, is a popular choice for people wanting to escape sky high medical fees whilst maintaining the best standards of healthcare. The amounts of money that can be saved can add up to thousands of dollars, pounds, euro's etc. With the money you save, you could easily afford to give yourself a nice vacation!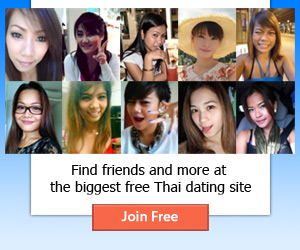 Another way to save money is to book the best value hotels. These options are very competitive and I recommend them:

LK Metropole - medium priced and very good
Dusit Thani - excellent location
The Hilton Hotel - very expensive
It is impossible to give you guidance on this page about exactly what you will have to pay for medical treatment in Thailand compared to your home country as it depends on too many variables but, if you live in an expensive country, it's likely to be a lot!

The treatment that you want also varies in price, with some treatments offering proportionately larger savings. Finally, the hospital or treatment centre in Thailand that you choose will have different prices. With all that in mind, as a general guideline, I'd say that you can hope to get your medical treatment for less than half the price, and maybe as little as a third of the price that you would have to pay in a typical rich western country.
Depending on the cost of your airline ticket to Thailand, these low costs for medical treatment mean that you can save substantial amounts of money on even moderately priced treatment back home, if you come to Thailand for your treatment instead.


Pattaya Thailand Medical Tourism Cost & Quality

If you think that the overall costs will be roughly equal between getting treatment at home and choosing Thailand (with an air-ticket plus hotel etc) for your treatment, it might be worth considering having some extra treatment to make the trip worth while. For example, suppose you are considering having some dental treatment done but the costs don't justify the trip to Thailand; why not consider also having your vision corrected with laser treatment, or maybe some cosmetic surgery? If these are things you want to do anyway, it makes sense to get them all done in one trip to Thailand because you will save a small fortune!

You are probably wondering about the quality of service and care that you will receive should you decide to take the Thailand option; don't worry, by all accounts it is a very professional option with modern equipment and safety protocols. A trawl of the internet will quickly find plenty of private hospitals and so on from which to choose, you then just need to get some independent advice about which one would suit you best. You could start by asking medical experts in your own country about the viability and standards of Thai healthcare - you will find they are highly accredited.


Pattaya Thailand Medical Tourism Services

The list of services available is extensive; a quick trawl of the web revealed a very long list of services of which I've given a small taster below:


Thailand plastic surgery/Cosmetic Surgery:
Breast Enlargement
Breast Reduction
Chin Reshaping
Eyelid Surgery
Face Lift
Liposuction
Nose Reshaping
Tummy Tuck

Thailand dentists surgery:
Check up and treatment plan 200 baht per visit
Dental x-ray 200 baht per film
Teeth cleaning, scaling 1,000 baht per visit
White filling 1,000 baht per tooth
Complete denture 10,000 baht per piece
Resin composite crown (tooth colour) 5,000 baht per unit
The list of potential hospitals, surgeries and treatment centres is also extensive and I suggest you do your own research to guarantee the right choice for you.


Thailand Medical Tourism; related pages

Pattaya Hospitals; there are four main hospitals to choose from in Pattaya, three are private and one is government supported. You can read more about them by following this link.

Pattaya dentists are very good. You might have some concerns about the quality of service if you have not used one before, but you should consider it as an option at least. Click to read more.

Pattaya Pharmacies; you will be glad to know that these are also really cheap! There are all sorts of drugs that are available too, but you need to make sure about the legalities of purchasing anything controversial! Click to find out more.
Return from Thailand Medical Tourism to Main Blog Page


Return to Pattaya adventures homepage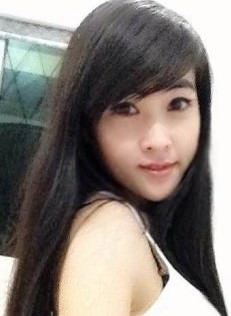 This lovely petite young lady, 28 years old and only 47kg, is looking for a western man to be her boyfriend. If you would like to meet up with girls just as lovely, you can with my:
Recommended Dating Sites: