Karon Beach Girls & Sex
By Archibald (from Indonesia)
My experience with Karon Beach girls, in terms of romantic adventures, has been highly enjoyable. The beach and the nightlife scene is one of Phuket's smaller alternatives to the more upbeat goings on in Patong, but it is still a good place to have some fun.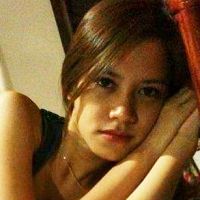 Why bother with the bar girls and hardcore hookers when you can meet someone much better online? If you prefer a more slow paced and intimate way of meeting ladies for sex and romance, you might be interested in checking out:
Karon beach is a long, rather wide beach, allowing for plenty of privacy for you and a lady to relax without being crowded. At one end is a traffic circle which leads back to an active commercial area of restaurants, bars, and shopping for Thai and imported items. For me this street was my destination to associate with attractive Karon Beach girls at almost any time of the day.
Standing on the street near 'Top Gun', or 'Little Mermaid', you might notice an older white haired gentleman or two walking hand in hand with tall beautiful Thai girls. Your mind may well wonder, "Why not me?  How did they find these ladies?"
Perhaps the easiest way to find girls for easy fun times is to walk along the street and size up the bars, their type of entertainment (their own band, recorded music, nothing) and the clients and staff. Pick one that is not too crowded or noisy and take a seat.
Soon a Thai waitress will be beside you to take an order for a drink and snack. She or a friend might even sit with you for a chat. I met 'Nam' this way.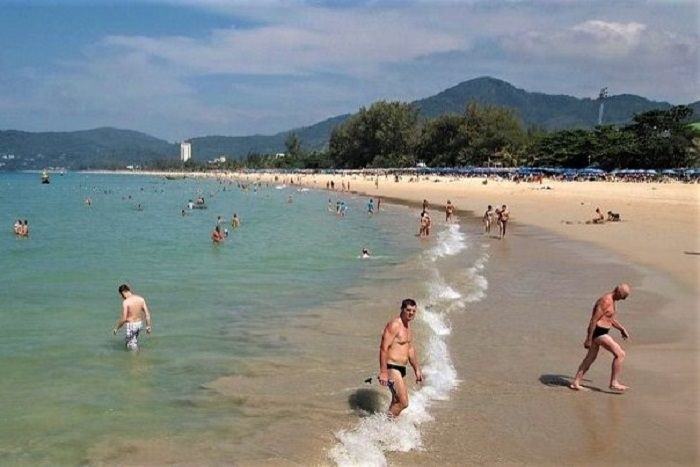 Karon beach is popular with an older crowd of gentlemen.
Karon Beach girls in beer bars
Nam sat, sipped a little and played a board game of chance. Her warm personality and cute features were very appealing and she was fun to play games with. I saw her in the same bar on different days and she was always friendly and pleasant. Yes, I am sure Nam would have been open to coming back to my guesthouse room not far away…
As the night progresses the level of activity in bars typically picks up even in Karon Beach. The girls gyrate their slim bodies, black hair falling down, with skimpy costumes designed to arouse the tourists.
Beer flows and the music throbs. Entering a few bars I observed the sexy girls dancing and a few in arguments with their boyfriends and other girls. Yes, you could easily pick up Karon Beach girls here for casual sex.

Karon Beach escorts
Whilst there are no dedicated Karon beach escort agencies, Phuket is small enough that call girls can travel to anywhere on the island.
As a general rule, prices for the services of Phuket escorts is quite a bit higher than for bar girls, but at least you can take the hassle and expense out of locating an attractive girl by simply using an online agency.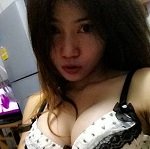 There are tens of thousands of Thai girls searching for romantic adventures with western men online. You can easily find good-looking girls for casual sex and fun times, or someone suitable for something more serious with:
As always, discretion is the main selling point for guys that search Karon beach escorts and, given that the guys who visit this part of Phuket tend to be a little older, my guess is that there are a higher number of men seeking some extra marital adventures than is typically the case.
You can rest assured that these ladies will respect your need for privacy, and you won't get any clinginess when the time comes to bid farewell to a call girl - that can sometimes be a problem with bar girls.
Karon Beach girls for guides
One day I visited the local travel agency to check out the trips for snorkeling as well as for live cabaret near Patong. Besides selling tickets a pleasant lady offered to accompany me to the cabaret. She had a motorbike and would gladly take me there and any other place around the island. I took up her offer and we went to the show at the Moulin Rose Cabaret.
We had a grand time sitting near the front watching the talented dancers in colorful costumes perform many dance moves and skits. Not surprising for Thailand, I later learned that many of the 'female' dancers were actually males. After a few drinks we parted with her pleading to "take me around tomorrow".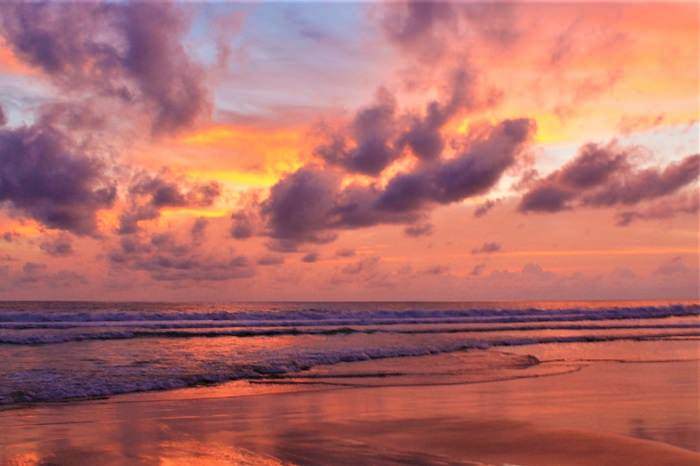 Beautiful sunset scenery comes as standard on Phuket.
Walking along late at night I saw a quiet looking place with a group of Thai ladies seated. I went over and grabbed a beer. Soon they were engaged in conversation with me.
Do you like Thailand? Where is your home? Do you like Thai massage? How about Karon Beach girls? Soon it was apparent that one should be my partner for the night. They seemed to promote one of their group. I am not sure of the selection criteria as all seemed equally qualified to entertain me…
Karon beach sex
Shortly after I walked off, with 'Natacha', to my guesthouse. We entered quietly and hurried up to my second floor room where my backpack and some items were thrown about. We showered and she began to massage my tired body while dressed in scanty panties and bra. I grew excited and in a short time we had a very satisfactory sexual encounter.
Drifting off to sleep near her was a delight. After sunrise I heard someone in my bath. A quick peak told me that Natacha was still with me. Yes, she was ready for another sex session. She also seemed willing to attach herself to me as long as I wished, lots of westerners have this 'girlfriend experience' with Karon beach girls.
A small older Frenchman dropped by with a pretty young lady who was picking up some of her things. "What are you up to?" I inquired.
Thai Dating Mega Book
For anyone who wants to impress the loveliest ladies in Thailand, and win their hearts, my instruction rich mega book is here for you: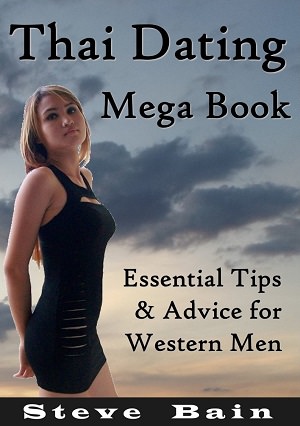 Find beautiful, trustworthy girls for long-term romance, or fun-loving ladies for casual sex with no-strings attached.

Learn all about Thai Dating Culture, what to talk about, what to avoid, how to present yourself, and how to impress.
Comes with my ongoing support, i.e. you'll be able to ask me questions and get my answers.
ONLY $27.00
"Been with her for a week," he said. "Another week to go. I rented a place on a quiet spot down the island. I come out to Phuket about every two years. Perfect." he said.
Yes, I thought, a rented wife for only two weeks and at very reasonable prices, I understood completely. All sorts of thoughts danced in my head; definitely this is a type of service to consider for a future adventure with Phuket girls.
Natacha appeared from my room in new attire looking ready for a day's outing. She drove me down the hill on her bike and stopped at a market. "Let's get some food and drink and go to the beach", she said. I agreed and off we went on her bike with me holding my arms around her firm waist.
She had a blanket in her pack which she spread out. We chatted, dipped our feet in the warm ocean and enjoyed the snack food. Later I left Natacha, after giving her a small gift of money.
Later that day I took a snorkeling trip to a lovely secluded spot where the reefs were inhabited with numerous creatures. Upon returning to my room I discovered that someone had swiped my Visa card (which had a small balance).
My bill later showed that the card had been used for petrol. Unless the guesthouse has a safe the lone tourist always wonders what to do to protect money and documents if he wants to go swimming or diving. Did someone say leave them with your escort? You be the judge.
Finally, I took the tuk-tuk taxi into Phuket town and found the big bus station where I got my ticket for Bangkok, all too soon my adventures with Karon beach girls were over.
It wasn't all bad news though, the luxury overnight bus would bring me to an Asian mega-city known for its opportunities for adventure, but I'll be careful with my visa card if I indulge myself!
If you liked this story, there are many more to read at: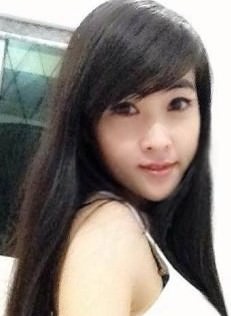 This lovely petite young lady, 28 years old and only 47kg, is looking for a western man to be her boyfriend. If you would like to meet up with girls just as lovely, you can with

My Recommended Dating Site: