Bangkok Lesbian Shows

By Shane (from Hua Hin)
Bangkok lesbian shows may be something that you are interested in learning about regardless of whether you are a man or a woman. Hopefully, this short story will provide helpful information to you, and perhaps it will also give a little light entertainment on the subject.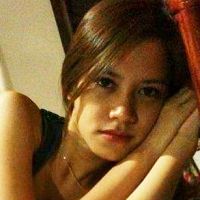 Why bother with the bar girls and hardcore hookers when you can meet someone much better online? If you prefer a more slow paced and intimate way of meeting ladies for sex and romance, you might be interested in checking out:
Before I get started, I am going to answer one of the first questions people ask about the lesbian scene here in Bangkok i.e. where are the best bars and venues?
If you are a woman, then my recommendation would be that you should head over to RCA plaza which tends to be the most popular nightlife area among the locals. You'll find lots of good nightclubs here, and two lesbian-only bars called 'Zeta Bar' and 'E-Fun Bar' respectively.
Unfortunately, if you are a guy you won't be allowed in at all and for that reason I can't really tell you what goes on inside, but I have heard stories of foreign women picking up Thai girls in both these venues.
I have sat nearby with some friends while we were having a few drinks, and I did see plenty of tidy women coming and going while I was there. Naturally, many of them clearly had partners, but certainly there were lots of single ones from what I could tell.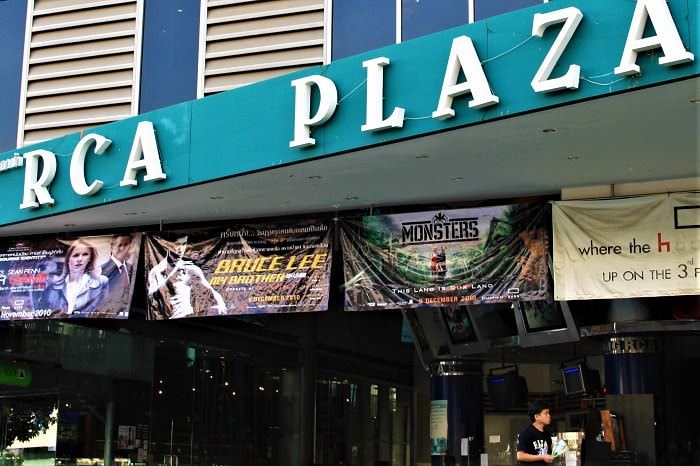 RCA Plaza and the surrounding area has nightlife options for most tastes...
Okay, you are probably wondering how the heck I can tell if they are single or not, especially if they're with other female friends? Well, it is quite easy really, and my method is surprisingly accurate.

Tom-Dee Bangkok lesbian couples
You see, when it comes to Lesbians in Thailand, you will almost always see "Tom-Dee" couples. This is what these types of couples are known as in Thai.
Basically, in the overwhelming majority of these relationships, you will see one totally beautiful girl with another girl who tends to look very much like a boy or a man, typically with short hair and dressed in clothes which could easily be worn by guy.
Obviously, they play the male role in the relationship and they are keen to show it. Rumour has it that that the 'Tom' (male half of the relationship) does not allow the 'Dee' to see her private parts… but I cannot confirm the truth of that.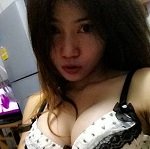 There are tens of thousands of Thai girls searching for romantic adventures with western men online. You can easily find good-looking girls for casual sex and fun times, or someone suitable for something more serious with:
So there you have it; if you see two really attractive Bangkok girls heading into a lesbian bar, you can almost be certain that they are hoping to find a Tom, and they may not actually even be 100% gay at all. For many of them, being in a lesbian relationship is simply easier than being in a heterosexual relationship.
Another oddity I have witnessed on more than one occasion since I started living here is that it is not unheard of for a Dee to also have a boyfriend, what one would call a male friend with benefits.

My friends and their Bangkok lesbian friend
I'm referring to this guy as my friend, but I suppose we were little more than acquaintances. In order to protect everyone's privacy I won't be mentioning anyone's real names.
Anyway, Tony, a young 27-year-old French guy used to rent a house just next door to where I live in Hua-Hin, just to the south of Bangkok. Tony was very feminine and openly gay, as was Nong, a gay Thai guy who was studying at a nearby university.
The two of them were virtually joined at the hip and you would rarely see one and not the other. One night, while I was out at a nearby shop having a beer outside at a table, the two of them arrived and asked if they could sit down.
The three of us got along great and before long they invited me back to their place for some drinks. I had my reservations but I agreed and, as it turned out, we had a really good evening. By the way, I am straight.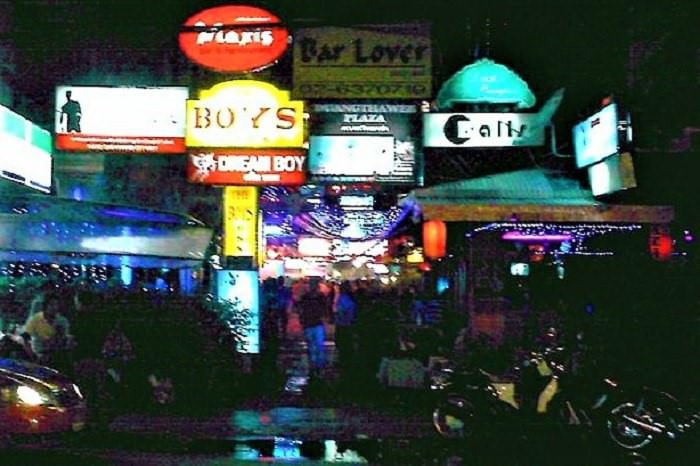 Designated gay areas in Thailand usually cater for men only.
This happened several more times and on one occasion we were greeted by a very manly Tom. Tony and Nong had met at a gay bar in Bangkok and, as weird as it may seem, the three of them were routinely meeting up for some adult action, with the Tom fulfilling the male role minus certain equipment…
Needless to say, this is quite unusual.
A Tom is usually attracted to feminine ladies only. Tony, on one occasion, even suggested I join them one evening, I politely declined the offer but if their Bangkok lesbian friend had been a "Dee" rather than a "Tom," I might have been tempted to accept...

Bangkok Lesbian Shows
Visitors to Bangkok, and especially guys with a bit of a kinky side, often don't realize that there's a very distinct difference between lesbian shows and lesbian bars.
There are many gay bars where gay guys can go in order to see some gay action, and pick up a young gay guy. Most of these are almost identical to Bangkok's Go-Go bars, but instead of there being girls dancing and offering themselves to you, there are young Thai guys. You don't really get any lesbian bars like this.
If you are only after Bangkok lesbian shows, then you will find several bars in Bangkok and elsewhere that cater for this. Suzie Wong's in Bangkok's infamous Soi Cowboy is just one such place.
However, I certainly wouldn't say it is the best place to go if you are looking for a show. When I was last there, there really weren't many great looking girls, and neither were the two that performed the lesbian show. I was also told that the show only happens once a night after about 22:00, and not every night either.
The best Bangkok lesbian shows I have seen took place at a bar in Patpong that no longer exists, and the other took place at an upstairs bar in Nana Plaza. I remember that both girls were utterly sexy, and their show was genuinely entertaining.

Thai Dating Mega Book
For anyone who wants to impress the loveliest ladies in Thailand, and win their hearts, my instruction rich mega book is here for you: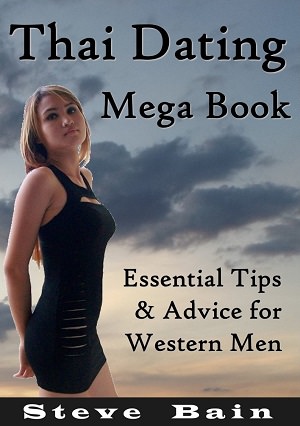 Find beautiful, trustworthy girls for long-term romance, or fun-loving ladies for casual sex with no-strings attached.

Learn all about Thai Dating Culture, what to talk about, what to avoid, how to present yourself, and how to impress.
Comes with my ongoing support, i.e. you'll be able to ask me questions and get my answers.
ONLY $27.00
Getting two Bangkok lesbians to your room

Let's face it, many guys fantasize about sharing a bed with two girls at the same time, and many guys get hugely turned by the thought of watching some lesbian action.
Fortunately for me, I have more or less experienced both scenarios at the same time. I say more or less because while I did have two women with me, and while they did entertain me with some very sexy girl-on-girl action, I knew and they knew that they were not really gay at all. Instead, they were just doing their job.
As I have said already, there really is not much chance at all of you stumbling across two good looking girls who are bisexual and willing to engage in some fun with you.
On the other hand, if you are a female tourist visiting Bangkok and you are hoping to engage in some action with a local Bangkok lesbian, you could probably find a willing partner without putting in too much effort, particularly if you take my advice and you head to the lesbian bars in Bangkok's RCA plaza area.
This story is just one of many, for more sex stories have a look at: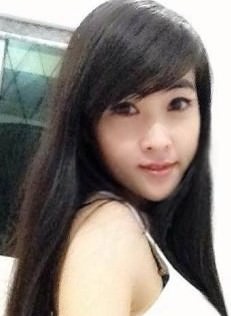 This lovely petite young lady, 28 years old and only 47kg, is looking for a western man to be her boyfriend. If you would like to meet up with girls just as lovely, you can with

My Recommended Dating Site: