Thai Blowjob Bar Story
By Shane (from Hua Hin)
The blowjob bar story that you are about to read is not intended to offend, it is just an account of how things are in Thailand. There won't be any vulgarity, and I'll generally try to keep things as clean as possible but, after all, we are talking about the seedier end of an infamous industry!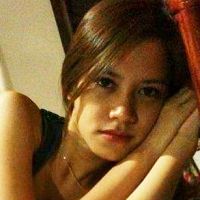 Why bother with the bar girls and hardcore hookers when you can meet someone much better online? If you prefer a more slow paced and intimate way of meeting ladies for sex and romance, you might be interested in checking out:
I'm sure hundreds of thousands of guys have been to a Thai blowjob bar, perhaps one in Bangkok or Pattaya, and possibly in other parts of the country as well. There will no doubt be many who have had different experiences to those which I have had. I am not going to be writing about the bars as such, instead, I'll be writing about my own person experiences with these venues.
Please also take note that the names of people mentioned in this story have been changed for privacy reasons. Okay, so here goes…
A friend of mine, Scott, had told us many good stories about Thailand but the ones that really grabbed our attention the most were the ones he told us about a-go-go bars. Hey, I'm just being honest here. Anyway, another friend, Steve, and I soon flew over to Phuket and we had what can only be described as a mind blowing experience.
We were in Phuket for two weeks and, to be truthful, our time there was generally split between eating, lying on the beach, and crazy nights with Thai bar girls from various venues.
It was only on my second or third trip that I eventually heard about Thai blowjob bars but still, I just never seemed to get the opportunity to visit any of them. Well, I suppose I could have visited anytime I wanted to but your typical Bangkok blowjob bar in the main adult entertainment areas like Patpong, Nana Plaza and Soi Cowboy, is not really my sort of scene.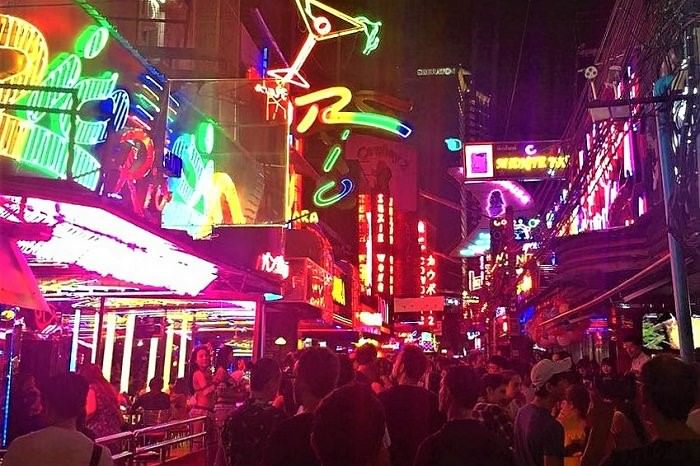 Soi Cowboy in Bangkok is one option to meet ladies.
The idea of me sitting at a bar next to a complete stranger while some young woman tries to get me off under the counter sort of freaks me out a bit. I'm by no means a shy person, but I am also not a live performer, and besides, I would have felt like an idiot the minute the big O was over.
Sorry, I may be a horny pervert, but I do have some standards to live up to...
After my first few visits to Thailand I always ended up travelling there alone, and I actually loved it because I was completely free to do whatever I wanted, whenever I wanted. I had some amazing times exploring Bangkok but I probably spent too much time drinking beer and watching the world go by.
I also spent way too much time and money in the gogo bars, considering that I ended up in them almost every night. Relaxing days and exciting nights surrounded by some of the most beautiful women I have ever seen. How could any young guy not enjoy such an experience?

Posh Bangkok blowjob bar option
Sadly, by the time I heard about Bangkok's slightly more posh blowjob bar options I was already married, so I had no chance of me visiting any of them. I did say I have standards remember. I do recall going for a beer at Lolita's in Bangkok though, just to check the scene out.
Now that is what you call self-inflicted torturous temptation…
Anyway, Lolita's is a very well-known Bangkok blowjob bar, and to be honest it was, and probably still is, a really nice place to sit and have a beer. When I visited the place there was no obvious indication of its services, although the girls who sat with me soon told me. It never came as a surprise because I already knew what sort of establishment it was.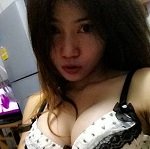 There are tens of thousands of Thai girls searching for romantic adventures with western men online. You can easily find good-looking girls for casual sex and fun times, or someone suitable for something more serious with:
The girls there were not at all pushy and I would even describe them as being really nice women. I can understand if you see some irony in this but, if you can look beyond the way that they earn their living, you will actually discover some really nice people.
I never hung around too long because with each passing minute I was getting more and more tempted. After enjoying two or three beers, some good laughs, and frequent changes to certain parts of my anatomy, I managed to leave without doing any essential hands-on research!
How I would have loved to have walked up those stairs, but I was married to a woman I loved dearly, so no, at that time I never submitted to temptation.

My first Thai blowjob bar experience
If you had told me ten years ago that Hua-Hin would get a blowjob bar I would have laughed at you. I mean we are talking about Hua-Hin, not Bangkok or Pattaya. There aren't even any gogo bars in Hua-Hin, and even the beer-bars here are vastly different to those you see in Bangkok and Pattaya.
Some may disapprove, but the nightlife in Hua-Hin is relatively low-key, and the authorities have always been keen to keep it that way.
Well, a few years back Mike, a lifelong friend of mine who now lives in Bangkok, was down in Hua-Hin for a visit, along with his Thai wife. She is a fair bit older than him, and she really dislikes the whole bar scene although she doesn't object to Mike going out with his friends, especially if he is with me.
She seems to think that when he and I are together we will always behave ourselves but, in fact, she couldn't be any further from the truth. When Mike and I are together a quiet beer can rapidly escalate into a totally crazy night.
This particular time when they were down here, the three of us went out for dinner and then we sat at a quiet café having a few beers. She doesn't touch alcohol so it was only Mike and I who were drinking beer, but she did have a soda or two. As is always the case, she soon wanted to go back to the hotel room, and when she did she suggested that Mike and I stay out and enjoy ourselves.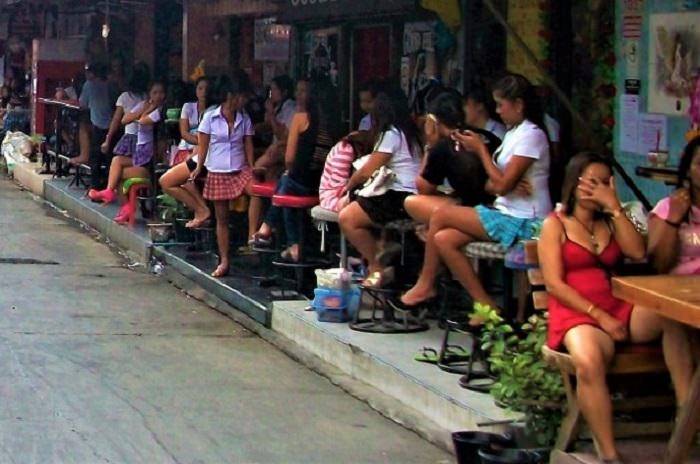 Pattaya is my recommendation for adult fun.
I knew it would only take another one or two beers before Mike would begin his transformation from being a gentleman to being an absolute party animal.
I wasn't wrong either. Before long we were onto Jack Daniels and Coke, with cold beers on the side. Mike was getting bolder and bolder, eventually suggesting that we go to a Thai blowjob bar down the road. I questioned his sanity, pointing out that Hua-Hin doesn't have any such place.
"There's a blowjob bar called Lolita's somewhere around here", he said.
Now he had my attention, so I mentioned my previous visit to Lolita's in Bangkok. Mike was absolutely horrified! "Are you sick in the head? How can you go to a blowjob bar and not get a blowjob? To hell with that, finish your drink and let's go find Lolita's", he said.
I know it doesn't pay to argue with Mike, so we finished our drinks and off we went...
The main bar area in Hua-Hin is really quite small, and it didn't take long to find Lolita's. Unlike all the other bars in the street, the doors at Lolita's were closed rather than being wide open, and the glass was very dark tinted glass, as were the windows.
There were a few tables and chairs out front on the patio, along with a few girls.
They were trying to encourage punters to sit down for a drink but, because of its somewhat deserted appearance, everyone was simply walking past. Mike had no intention of walking past, and he was going to make sure I didn't either.

Into Lolita's we go
We decided that we would first sit out front for a while and enjoy a drink or two, and maybe ask for some details. We were served our drinks straight away, and Mike immediately asked the waitress if the place was a blowjob bar. 'Yes' was the answer.
It turns out that condoms are not necessary, and you don't have to pull out when the tsunami strikes. Soon after that we were heading up the stairs, to the private quarters with the companions of our choice…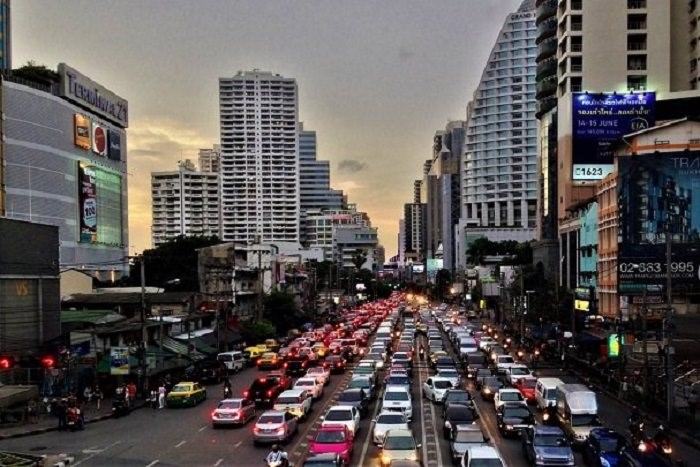 Lower Sukhumvit, Bangkok, is home to lots of interesting venues.
We were duly escorted into a large room which had been divided into smaller rooms. The wall partitions were from the floor to about a foot below ceiling level, and rather than each room having a door, they just had curtains.
Mike and I were the only customers upstairs, so the curtain concept didn't really bother us. The girls were sensitive enough not to choose two rooms that were alongside each other, but I wasn't sure if that would make much difference as far as sound FX were concerned.
The room that I was taken to had a leather armchair inside. On one side of the chair was a small table with an ashtray and a little lamp, on the other side there was a bigger table with some of the required tools, such as hand towels, wet-wipes and so on.
The girl I was with turned the lamp on and then left to turn off the main lights.
When she returned she asked me if I wanted to take off all my clothes, or if I just wanted her to pull my pants down. I chose to strip completely, and judging from all the noise coming from the other room, I guessed Mike had made the same choice.
With the lamp dimmed and me naked it was time for the girl to get started. I cannot remember her name but I do remember that she was by no means a stunningly beautiful girl. She wasn't really bad looking, but also not the best I have had in Thailand.
Thai Dating Mega Book
For anyone who wants to impress the loveliest ladies in Thailand, and win their hearts, my instruction rich mega book is here for you: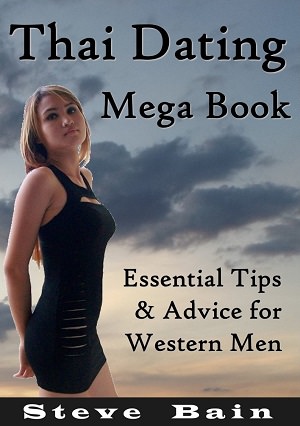 Find beautiful, trustworthy girls for long-term romance, or fun-loving ladies for casual sex with no-strings attached.

Learn all about Thai Dating Culture, what to talk about, what to avoid, how to present yourself, and how to impress.
Comes with my ongoing support, i.e. you'll be able to ask me questions and get my answers.
ONLY $27.00
Right from the word go it was clear that these girls follow a set protocol, and I can also say that my girl was quite obviously very experienced. She kicked off the session with some slow and gentle caressing just to make sure I didn't have any doubts as to why I was there.
Next it was time to get me clean and ready for, well, you know what.
Using a few wet-wipes she gave all the essential bits a gentle yet thorough clean. Once she was satisfied she did a 'wai' to my little friend, and gave him a kiss!
Anyway, with everything nice and clean the girl proceeded to give me a really sensual genital massage. This only went on for about 10 minutes or so, but by the time she was done I was oblivious to the rest of the world. Like I said, she really did know what she was doing.
After a very pleasant massage she got busy with the main event and, once again, she was clearly very good at what she was doing. I promised not to be vulgar or overly descriptive, so I won't be. However, I must say that I was really impressed at how accurately this girl was able to gauge me by the way my body reacted when she varied her technique.
I was actually expecting her to be in a bit of a hurry to conclude matters, but she wasn't. The girls are mindful of the time allotment and don't want their customers to feel short-changed.
That said, a full hour is far more than needed and I can only imagine that it is only needed for customers who have had far too much to drink!
In my case, my first blowjob bar experience was completed with plenty of time still left on the clock. She got me all cleaned up down below, and then she went over to the basin and got herself cleaned up.
Thai Blowjob bars must go through a lot of toothpaste and a lot of mouthwash…
Happily, when the two of us went back downstairs, Mike was already there. Haha, nobody ever likes to finish first in these affairs.
I went back to Lolita's several times after that first experience, and I can truly say that the service was just as good every single time.
I realize that many people would disagree with me, but I personally don't see anything wrong with a blowjob bar like Lolita's. They genuinely are not the sort of sleazy places you would expect them to be.
Sadly, Lolita's in Hua-Hin shut down about two years ago but, if something similar opens up, I will definitely visit from time to time.

If you have enjoyed this story, you can read more via my page at: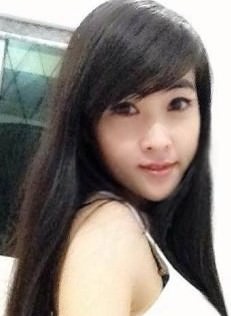 This lovely petite young lady, 28 years old and only 47kg, is looking for a western man to be her boyfriend. If you would like to meet up with girls just as lovely, you can with

My Recommended Dating Site: