Bangkok Ping Pong Show
By Shane (from Hua Hin)
I'll keep this Bangkok ping pong show story as clean as I can, but please remember that we are talking about a sex show here. It certainly doesn't have a whole lot to do with table tennis if that is what you are expecting and, for the record, this is a true story.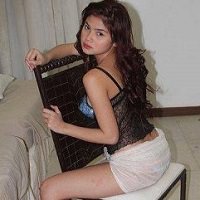 Modern technology is having a big impact on the bars in Thailand... the best girls have always been reluctant to work in bars for fear of being seen by someone from their hometowns, but there are lots of girls online at:
When I arrived in Bangkok for the first time I was not a complete stranger because I had already learned a great deal in Phuket, but I had never seen a ping pong show.
I probably visited every a-go-go bar in Phuket's infamous Patong red light district while I was there, but those bars never did any sort of shows.
In Phuket, a-go-go bars are just bars where a load of scantily clad women dance on a stage waiting for some horny tourist to take them for a night of adult fun. When I was there, there weren't any girls who were completely naked, and quite frankly I didn't care. When I had my first night out in Bangkok it was a very different game altogether.
I can't remember the exact date, but I can clearly remember the day I arrived in Bangkok for the first time. It was probably around nine or ten at night; it was raining but also really warm.
As I stepped into the main arrivals hall after passing through immigration, I was immediately confronted by taxi drivers but I turned them away because I don't like to be pressured into doing things, and besides, I really wanted to have a cigarette and think about my next move. Having said that, the fastest way to find a Bangkok ping pong show is to ask a taxi driver to take you to one.
Anyway, after a couple of cigarettes I was ready to hit the bright lights of Bangkok, but of course I had no idea where I should go. When I did get into a taxi and the driver asked me where I wanted to go, I said the first thing that came to mind: "Patpong thank you, I need a hotel."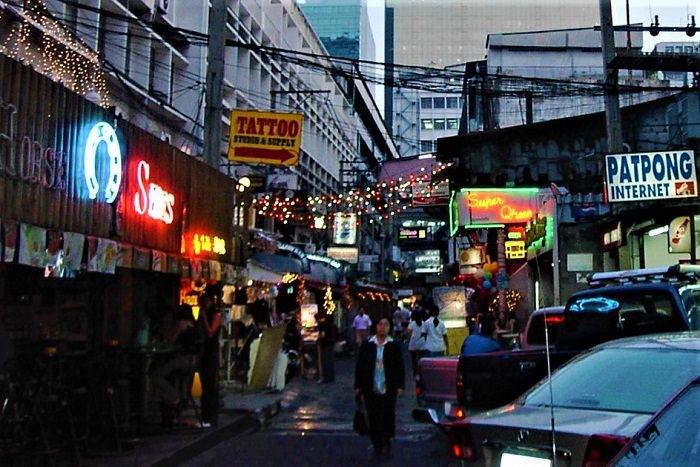 Patpong in Bangkok; it's a curious mix of market stalls and girly bars...
It was my first time in Bangkok and what an eye opener it was, the place was electrified!
Most of the journey from the airport to Patpong was undertaken on the toll roads so thankfully we were able to cover the distance in a relatively short time despite the fact that the heavens had opened up.

Patpong; home of the Bangkok ping pong show
The taxi pulled up outside the aptly named Patpong Hotel and the driver suggested that I go and check if they had any rooms available. After being told that there were rooms I went back to the taxi to collect my bags and pay the driver.
This all happened back in 1999, so I can't actually remember how much the room cost me. I do remember that it wasn't much, and especially with the exchange rate being what it was at the time. I should also add that this was not a cheap budget hotel, but rather a 3 or 4 star place.
Anyway, despite the pouring rain, I was determined to get out and explore the area, so I had a shower, pulled on a pair of shorts and a tee-shirt, grabbed my flip-flops and out the door I went. I couldn't believe my luck. The very next street was lined with a-go-go bars and stalls selling all sorts of things, including plenty of fake brand name goods. I was right in the heart of Patpong.
For those readers who don't already know, Patpong basically consists of two roads that run parallel to each other, with the one road hosting most of the a-go-go bars. I couldn't believe my hotel was just one road away; how much more convenient could that be?
Nearly all the bars had measures in place to ensure that people passing by couldn't see inside. This was not a move to get you inside, but more to keep ping pong show activities, amongst others, hidden from tourists with children.
Why would you go anywhere near Patpong with your kids?  Simply because it's a fascinating area, and as long as you don't venture into any of the bars that are adult places, kids won't see anything they shouldn't see.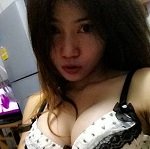 There are tens of thousands of Thai girls searching for romantic adventures with western men online. You can easily find good-looking girls for casual sex and fun times, or someone suitable for something more serious with:
I had barely started walking up the road before the first touts started showing me flyers and placards advertising Bangkok ping pong show venues and, well, maybe you should just use your imagination at this point! It really seemed like every bar was advertising a ping pong show, along with a variety of other weird but wonderful shows.
There's no way I can possibly remember the names of all the different bars, but I certainly remember the names of a few of the bars that were there at the time. I remember King's Bar which was not really an a-go-go bar, but more of a nightclub. Angel Bar was another one, but my favourite was Supergirls. It was the first Patpong bar I went into, and one which I went to almost nightly after that. In fact, it became like a local pub for me.
I am not quite sure why I chose Supergirls rather than one of the other bars, but anyway, I really wanted to see what was going on upstairs. I say upstairs because this particular bar never had any ground floor presence.
You entered through a narrow doorway and then you had to walk up a flight of stairs to another door. As I approached the door upstairs it was opened for me, and I knew straight away that I had made the right choice!
The place was very busy but I did manage to find a seat by the bar. It was a large oval shaped bar with a stage in the center of it. When I arrived there wasn't any ping pong show taking place, but instead, there were about 10 to 15 naked Bangkok bar girls dancing on the stage.
Actually, one or two of them weren't completely naked. I was later told that girls who are new to the scene are often too shy to strip completely at first.
Even before I had finished my first drink, I already knew that I would not be sleeping alone that night. So many beautiful Thai girls, naked, and only a few feet away… that's far too much temptation for me to handle.
After having had quite a few drinks without seeing any shows, I started to think that I might have arrived too late but, fortunately, that was not the case.
All of a sudden, all but one of the girls left the stage. The girl that remained did a very sexy, and very provocative dance which had my mind racing instantly, and she knew it. She kept looking at me, not because of my looks, but because she knew that she already had me hooked. Anyway, I'll be mentioning the Lone Dancer again shortly, but first let's move on.

Let the Bangkok ping pong show begin
After about ten minutes or so, this girl left the stage and another girl took her place. A box of ping pong balls suddenly appeared as well.
The girl was doing a slow and sexy pole dance at this point, but after a few minutes she reached down to pick up a ball which she held up for everyone to see, before slowly inserting it into her… well, I'm sure you know where that ball went.
I think she took about four or five balls before squeezing them out one by one while she was still dancing.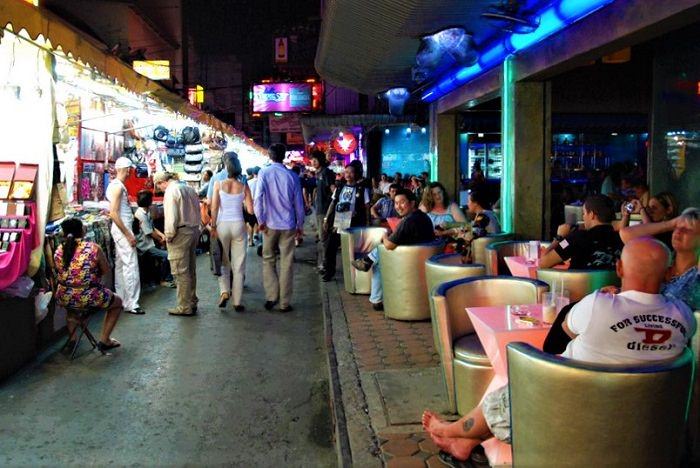 Bangkok has a reputation for the sordid, but it is a very interesting place.
With the last ball returned, she lay down on the stage, took a ball out of the box, and once again pushed it inside her neatly shaved pussy. This time she never followed up with more balls, but instead, she demonstrated just how far she could shoot that ball.
After each missile was launched the girl would change her position, slowly making her way around the room. Haha, I was like a child in a sweet factory, eagerly awaiting my turn. When she did get to face in my direction I opened my mouth and showed her to aim for my mouth!
She did just that, and I swear, if I hadn't dodged instinctively, that ball may well have found its target. It went whizzing past my head as I dodged, and I immediately regretted dodging it lol. Nonetheless, I did the next best thing. I retrieved the ball and put it in my pocket, much to the amusement of the girl and the barman. That was the strangest souvenir I have ever taken possession of, hell, I kept that ball for years…
Now, let me say something in my defense. Remember the "Lone Dancer" I mentioned earlier? Well, she was sitting with me during all of this, and she was making absolutely sure that I would want to take her with me at the end of the night. She never had any part of my anatomy exposed, but she was certainly conducting a thorough investigation.
Supergirls used to repeat the ping pong show a number of times each night and, since I was there most nights, I made my mouth available for target practice on a few different occasions. She never did manage to get a ball into my mouth, but I did get hit in the face a few times!
On my first night at Supergirls, the "Lone Dancer" proved to be far more effective than Viagra could ever be. It also turned out that she was the resident Fire Eater. She did a really awesome fire show, and that was definitely the icing on the cake as far as I was concerned. Of course I was to invite her back to my room.
Joy (not her real name) proved to be a great companion. She was softly spoken, very polite, and oh so sexy. One night when we were in the hotel I mentioned the ping pong show, and I asked if all the girls in the bar could launch balls across the room. She said she didn't really know, but that she could.
Apparently she used to do both the ping pong show and the fire show.
Having heard that, I soon persuaded her to prove herself. With my souvenir ball nicely cleaned, she had no qualms in showing me, and for the record, her aiming was just as impressive as the girl in the bar. Here I was, in a fancy hotel in Bangkok, and I was having a private show right there in my room.
She was such a fun type of girl and I would hook up with her every time I returned to Thailand after that. Our times together only came to an end after I met a woman who I really fell in love with (I recommend regular Bangkok girls for long-term romance). Still, we got to enjoy many crazy days and nights together.
By the way, if you like the idea of a ping pong show, you will probably also like the blow dart shows. With these shows, inflated balloons are usually distributed to people in the bar, and then a girl will fire little darts at them using a small blowpipe.
Needless to say, they don't use their mouth for this, but you have probably guessed that already. If you end up with a balloon in your hand, don't worry about getting shot by a dart. I have seen more of these shows than I care to remember, and I have never seen a girl miss her target.

The Changing Face of Patpong
If you intend going to Thailand, you shouldn't expect Patpong to be the same as what I have described in this story. The place has changed quite a lot over the years, and since I have not been to Patpong for several years now, I can't really say what it is like nowadays.
Then again, this is Thailand, so if you really must see a Bangkok ping pong show while you are here, just ask around or speak to a Tuk-Tuk driver, he'll be able to find one for you.
For more adult naughtiness, have a look at my page: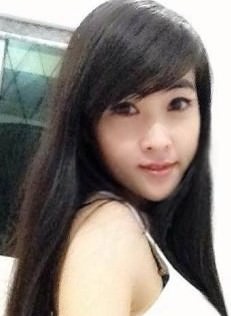 This lovely petite young lady, 28 years old and only 47kg, is looking for a western man to be her boyfriend. If you would like to meet up with girls just as lovely, you can with

My Recommended Dating Site: