Pattaya Vacation; the best time of year

First off let me say that a Pattaya vacation at any time of year is going to be a lot of fun; having said that, there are certain times of the year that may appeal to you more than other times depending on your preferences.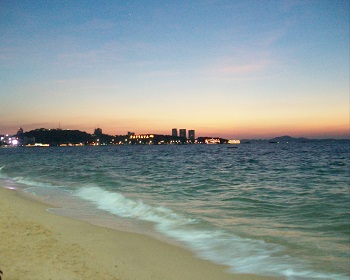 The thing that got me thinking about this was some international visitor figures that I came across from the Tourism Authority. Being a boring number cruncher I took a bit of an interest in the flow of visitors from different countries. It occurred to me that some people might prefer to enjoy their annual Pattaya vacation at times when there are a larger number of visitors from their own countries, whilst other visitors might want to avoid visitors from certain other countries.

Being an Englishman, I'm no stranger to the idea that some people from other countries (i.e. most of Europe and a good few others) don't like the English all that much! I know, it's an outrage, but that's how it is, hehe. Us English are not alone in this regard; I've also heard mutterings against visitors from other countries... India, Germany, Russia to mention a few. At the risk of sounding like a xenophobe, I thought I'd have a look at the figures to see if they might shed some light on the matter.

It turns out that there are some interesting patterns to tourist flows from different countries. The overall pattern is exactly as you would expect; there are more visitors during the peak season from December through to March. The numbers then drop off hitting a low point during the wet season from September to November. In-between there is a brief and minor recovery during July/August which is probably explained by some visitors taking their opportunity for a Pattaya vacation during the school holidays and summer breaks that most Western countries have.

All this is nothing new, but what surprised me was the extent to which the peaks and troughs in visitor flows differed for different countries. Russians flood into Thailand in huge numbers from December to March, but then their numbers decline sharply during the rest of the year. Visitors from the USA, Australia, Japan and Korea show a more stable pattern with only a slight peak and a shallow trough. European visitors sit somewhere in-between with a moderate peak and trough. Only India shows a break with the usual high season, low season pattern. For some reason, visitors from India travel in their highest numbers during May/June and relatively fewer visitors come in the winter months.

Of course, deciding on which month of the year is best for your Pattaya vacation is going to depend on more factors than which other tourists you can't stand to be around, hehe.

I've no need to mention the difference in Weather at different times of the year, but there is one more factor that you probably will have some interest in and that is the Thai girls. If you want to visit during a time of year when there are lots of ladies in the bars and clubs, the best time is during the winter months - no surprise there. If you were to visit during June/July you might be a little disappointed with the comparatively low number of girls compared to other times of the year. The reason for the low turnout is partly due to the lower number of potential customers in the low season, but it is also because these two months are the busiest of the year for the rural areas of Thailand. Many bar-girls have family members that work on rice-fields in Isaan and, at this time of year, there is need for as many helping hands as possible so lots of bar-girls head back home at this time of year.

There are a few other factors that you might want to consider when deciding upon the best time for a visit. You might want to plan your Pattaya vacation around one of the international sporting events at certain times of the year – women's tennis and golf being the most prominent. April's Songkran festival might also appeal to you, it is a good time for some but a bad time for others....

Personally, I love nothing more than departing England during the freezing cold winter months. There's nothing better than shutting the door on the icy cold weather back home and opening it to the warmth and tranquility of Thailand at that time of year.

Pattaya Vacation Timing, go to Main Blog Page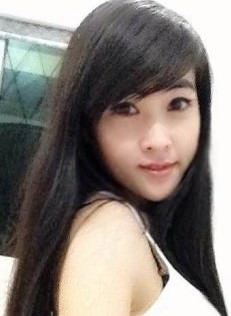 This lovely petite young lady, 28 years old and only 47kg, is looking for a western man to be her boyfriend. If you would like to meet up with girls just as lovely, you can with my:
Recommended Dating Sites: