Pattaya Thai massage; a tale of pain!
By Barry (from England)
I know people who have had Pattaya Thai massage experiences and raved about them, but the regular 'traditional' massage option is not enjoyed by everyone... I can vouch for that! I should point out that the traditional massage does not come with a happy ending... unless you ask for it to be so!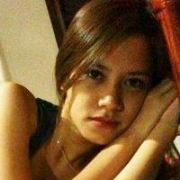 Modern technology is having a big impact on the bars in Thailand... the best girls have always been reluctant to work in bars for fear of being seen by someone from their hometowns, but there are lots of girls online at my:
Once in Thailand, whether you are a regular massage customer or a complete newbie, sooner or later you'll give it a go... everyone does!
It's one of those things that sets Thai culture apart from Western culture. In my experience, Pattaya Thai massage girls tend to be very skilled masseuses and you should have one of the best massages of your life here.
The Thai traditional massage is done without the use of any oils or lubricants and it is a full body massage meaning that your head and feet are included. Of all the Pattaya Thai massage options, the traditional is the one that requires the most skill. One session will take around 60-90 minutes to complete, and afterwards, depending on how it went, you may well feel completely relaxed or you might end up a nervous wreck, trembling at the thought of the horrors you just endured!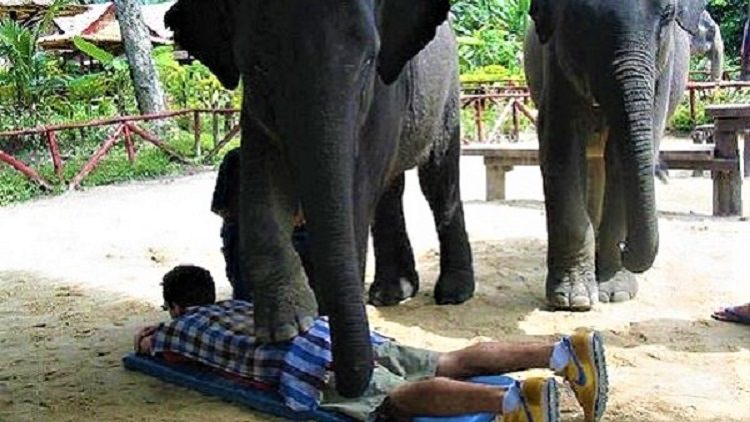 Childs play... my Thai masseuse was much rougher!
Before the massage begins, you will probably be given a thin robe to change into. If not, you'll be asked to strip naked; the masseuse will usually drape something over you when the massage starts.
You may, or may not, be offered a happy ending massage towards the end of your treatment. The traditional massage is not a typical prelude to such things, but then again, this is Thailand...

Pattaya Thai massage; one to remember!
I still like to reflect on one particular Pattaya Thai massage encounter that nearly left me a broken man! The masseuse was young, about 22 or so, and very attractive. She was a little short, even for a Thai girl, being no more than about 5ft tall. For a guess, I'd say that she weighed in at no more than about 100lbs. Her hair was long, hanging down to her lower back, straight, and jet black in colour. I remember she had big beautiful eyes, and a very sexy smile.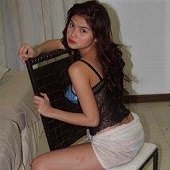 The vast number of Thai nightlife venues to choose from will give you plenty of opportunities to meet girls. But, if you prefer a more slow paced and intimate way of meeting ladies, you might be interested in checking out my:
Although I didn't notice at the time, I can only assume that despite her petite frame, she must have had hands like George Foreman! The pressure that she managed to generate with those hands was breath-taking – literally! She had asked me, prior to the massage starting, whether or not I'd prefer a soft or hard massage. Not wanting to look like a complete girl, I opted for the hard massage thinking I'd be safe enough because a small girl like her wouldn't really have the strength to deliver it.

TOP-TIP 1: if you are unfamiliar with Pattaya Thai massage, go for the soft option.
My new friend began the massage, starting with my lower legs. If you can imagine a road worker going to work on your calf muscles with a jackhammer, you are somewhere close to the nightmare she was giving me. She stopped after a few minutes to ask if it was too hard or not. Don't ask me why; I just smiled and said I was fine, and that's when she really let loose on me. I hadn't noticed her riding a pale horse, but hell certainly followed behind her!
TOP-TIP 2: don't choose a sexy young lady when going for a traditional massage. Choose a fat old duffer who you don't have even the slightest interest in impressing, it might just spare you from some pain.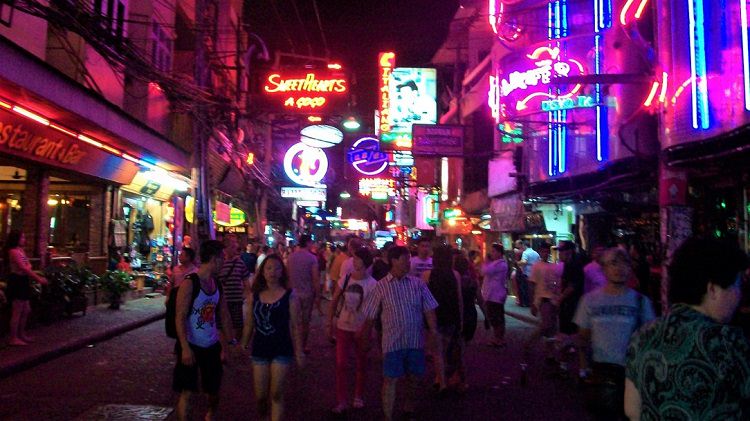 Getting drunk is better than unnecessary massage inflicted agony!
Having finished with my calves, the sweet little Thai masseuse went to work on my shins. The little charmer had decided that this called for a little more pressure than her George Foreman jackhammer hands could muster...
This time, with her left arm, she brought her fist up to her shoulder and used her elbow to apply the pressure. Her elbow was grinding into my shin bone and the muscle alongside it. Almost her entire body-weight was pressing down on me via her f***ing elbow! The pain was indescribable. Like I said before, Pattaya Thai massage girls tend to be highly skilled; I think this little scamp got a double 1st from Oxford in sadomasochism!
You need to appreciate the gravity of my situation here. A traditional massage lasts for up to 90 minutes, I'm less than 10 minutes into that and I've got it into my thick skull that I need to take the pain rather than ask the masseuse to go easy on me. For the next 80 minutes this sweet little Thai girl really got medieval on me...

Don't worry, give it a go yourself
If you decide to sample the delights of a traditional Pattaya Thai massage for yourself, don't worry about it, just because I had a bad one doesn't mean that you will too.
I think that you will be fine if you choose one of the more experienced masseuses as they will know their stuff. If it is a massage that you are looking for, you should opt for experience over beauty every time.
I've got a number of friends that recommend traditional Thai massage very highly, some say that the real benefit is only felt the next day. If you suffer from poor blood circulation, or muscle cramp, I think that you would be well advised to give this one a go. Just don't forget my two top-tips!
Starting prices for a Pattaya Thai massage vary with each parlour, but you should easily find one that will give a good service for about 200 baht. You can probably find somewhere a bit cheaper if you stroll along the less well-trodden side sois looking for one.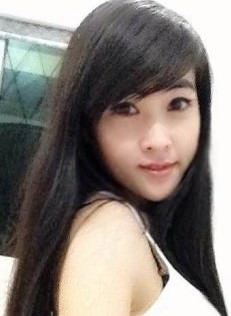 This lovely petite young lady, 28 years old and only 47kg, is looking for a western man to be her boyfriend. If you would like to meet up with girls just as lovely, you can with my:
Recommended Dating Sites: