Phuket Soapy Massage

By Shane (from Hua Hin)
We had heard about the Phuket soapy massage from our friend in the UK, but it had not really crossed our minds since we arrived in Phuket and started discussing it with an Australian guy we'd been talking to over a few beers one night.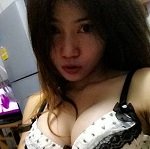 The Thai girls that you'll find on dating sites are usually quite happy to talk about massage, and it is a very good topic of conversation if you want to have some fun! Arranging a massage at your hotel is easy to do on:
He Aussie friend convinced us to visit a massage parlour that he had been to himself, it was called Christin Massage.
After a few more beers my friend Mike and I went to our rooms to get showered and then meet each other back at the bar. Another cold beer was ordered, of course, and then we signalled for a Tuk-Tuk (Thai taxi) and asked the driver to take us to Christin Massage.
Walking through the doors at Christin's we saw a sign indicating that we had to go upstairs. At the top of the stairs we passed through another door into a large tastefully decorated lounge bar. Everything was spotlessly clean and very similar to what you would expect in an upmarket hotel.
There was a well-stocked bar where you could sit and have a drink, and there were also several sofa style chairs with tables where you could sit and have your drinks and even a meal if you wanted to.
Anyway, we had no sooner walked through the door before we were greeted by a very respectable looking elderly Thai man who immediately offered us what appeared to be a menu. In it was a list of prices relating to the various types of happy ending massage.
Patong is the best place in Phuket for naughty boys...
Decisions, Decisions...
To be honest, I can't actually remember all that was on offer. When the elderly guy asked what we would like, we both simultaneously said we wanted everything... lol, and then we asked how much it would cost.
If I remember correctly, our "everything" choice would cost us 3,000 baht each and everything basically meant a full Phuket soapy massage.
We paid the guy and told him we were first going to have a beer or two, and that we would let him know when we were ready.
Now that we had paid, and paid for the most expensive option to boot, we were suddenly elevated to VIP status; we were escorted to nice and comfortable chairs; our drinks were brought to us, complete we some complimentary snacks.
On the other side of the hall, there were about 30 beautiful Phuket working girls, all wearing bikinis, and each of them displaying a card with a number on it. They were seated behind a glass wall which quite frankly seemed rather weird to me.
Anyway, they were too far away from where we were sitting for us to be able to see much detail. Neither my friend nor I were prepared for anything like this and it took about half a dozen Jack Daniels and Coke before we were able to muster enough courage to actually choose a girl each.

Massage is a really good topic of conversation with the online ladies in Thailand, and it often lead to something extra... If you want to try this tactic out then make sure you choose a platform with lots of sexy girls like:
The moment of truth was upon us; we each chose a girl and needless to say, both of them could easily have made it onto the front cover of any glossy magazine.

My Phuket Soapy Massage Begins!
The room, to which I was taken, was as plush as any 5-Star hotel room, complete with a huge oval bath. After I was made to feel comfortable my accompanying princess prepared the bath and I was duly instructed to get undressed and to get in.
She then stripped naked and joined me, sending my blood pressure flying through the roof. This is the standard prelude to a Phuket soapy massage…
I have never enjoyed a bubble bath as much! After taking about 20 minutes to slowly clean me from head to toe, she then proceeded to brush her teeth and gargle with some mouthwash.
I don't really think I need to say what happened next…
After taking me to the brink of an orgasmic explosion several times I was finally told to get out of the bath. I was then slowly and meticulously dried with a soft clean towel and then told to lay down on a large inflatable mattress before being smothered with aromatic massage oil.
Then the Phuket soapy massage began; first with her hands; so slow and sensual. There was no blatant straying of the hands, but these girls are experts. Considering what had just been happening to me in the bath, there really was no need for her to try and arouse me.
She had already achieved that goal, but still, a steady flow of daringly close encounters made absolutely certain that a change of mind was totally out of the question.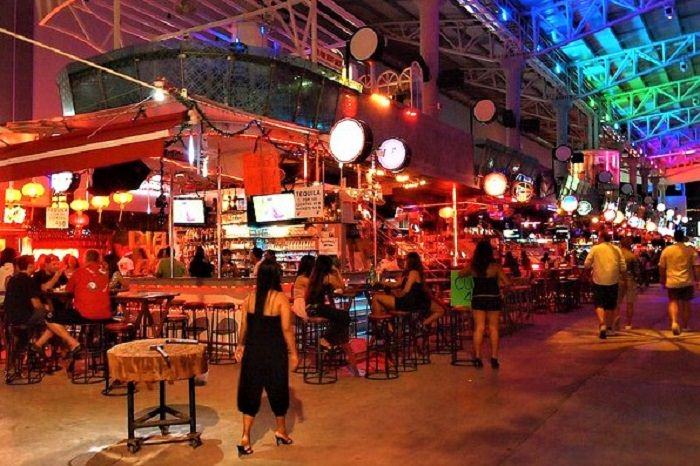 Patong bar girls are another option for adult fun...
Reaching its Climax...
Now I don't want to get too graphic here, but to be truthful I was expecting her to go in for the kill at any minute, but instead she asked me to turn over again so I would be on stomach.
At this point she oiled herself up and then proceeded with a body to body massage, and yes, all areas of her body were involved in this task.
After about 15 minutes I was asked to roll over onto my back again; more oil was applied, and back to work she went. Now that I was on my back, it wasn't only the sensation I had to deal with, but also the visual aspect while she slowly rubbed oil into my skin with a certain part of her anatomy.
Next I was asked to get back into the bath, I was cleaned again but this time it was just a straightforward bath. After she was finished bathing me and drying me, she led me away to the bed, and…
Well, let's just say that it really wasn't long before my first soapy massage in Phuket experience was completed and I was getting dressed and ready to leave.

Thai Dating Mega Book
For anyone who wants to impress the loveliest ladies in Thailand, and win their hearts, my instruction rich mega book is here for you: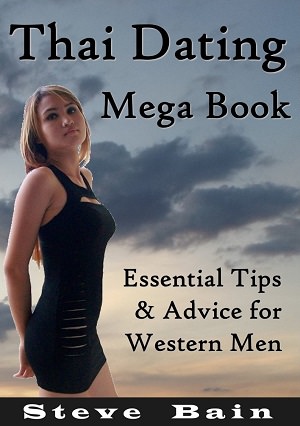 Find beautiful, trustworthy girls for long-term romance, or fun-loving ladies for casual sex with no-strings attached.

Learn all about Thai Dating Culture, what to talk about, what to avoid, how to present yourself, and how to impress.
Comes with my ongoing support, i.e. you'll be able to ask me questions and get my answers.
ONLY $27.00
Phuket Soapy Massage Ending
As we stepped out of the elevator on the main floor, I saw Mike. He had only just come down as well. Neither of us actually said anything about what had just happened, at least not until we were seated again with a double Jack Daniels and Coke in front of us.
Then we just started laughing at ourselves, and the expressions on our faces…
Both of us were clear blown away by the Phuket soapy massage experience. We had both been expecting an erotic experience, but we certainly had not been expecting anything like that.
I can understand why some people might think this sort of thing is wrong and/or immoral, or just downright perverted, but I challenge any sexually active guy to try it and then turn around and deny that it is an indescribably pleasurable experience.
If it really is only perverts that can enjoy such an experience, then we must both have been total perverts because we returned to Christin's almost daily throughout the remainder of our trip, and always for the full package Phuket soapy massage... it was that good!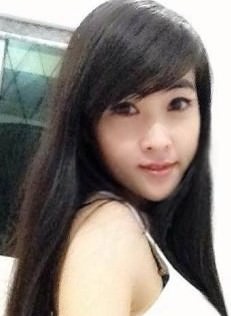 This lovely petite young lady, 28 years old and only 47kg, is looking for a western man to be her boyfriend. If you would like to meet up with girls just as lovely, you can with

My Recommended Dating Site: