Bangkok Soapy Massage Story

By Shane (from Hua Hin)
If you have never been for a Bangkok soapy massage yourself, then you might want to call me a pervert or even a sexual deviant after reading this, but try not to judge me too harshly. Obviously, it's a sexual experience, and one which is incredibly erotic.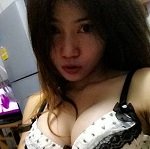 The Thai girls that you'll find on dating sites are usually quite happy to talk about massage, and it is a very good topic of conversation if you want to have some fun! Arranging a massage at your hotel is easy to do on:
I clearly remember the first time I had a soapy massage in Phuket. My mate and I were instantly hooked and we ended up visiting the same place almost daily. However, I eventually met a Thai woman in Samut Sakhon, and before long the two of us got married.
After five years, my wife and I had our first child, then a second one. How different this country is once you are no longer a tourist… No more carefree nights where you can do as you, please. Instead, you have bills to pay; meals to make, and all the other pleasures that accompany family life. For me personally, living here in Thailand is awesome.

Bachelorhood & Bangkok soapy massage
After being married to my Thai wife for 10 years, things started heading south as far as our marriage was concerned. What was to blame for this? I don't really know, and neither does my wife.
She was and still is a truly wonderful woman but I guess the two of us simply grew apart after years of marriage. For the sake of our kids we decided to stay together, but free to live our own lives.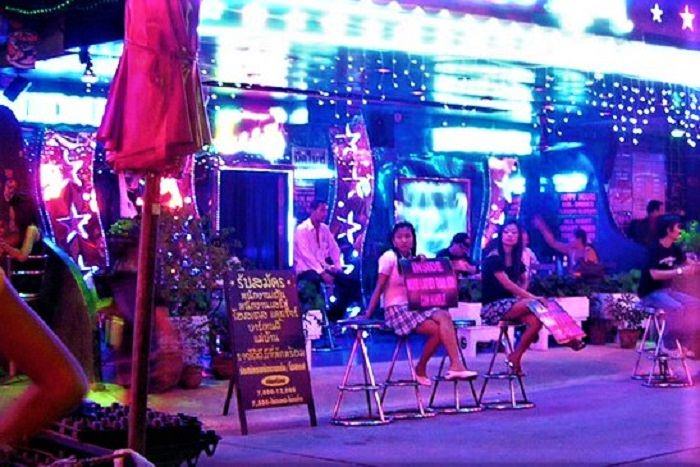 Most bar girls in Bangkok will be happy to offer you a private massage...
It was around this time that she had an affair with a Thai man and she got pregnant. Needless to say, the affair ended almost as suddenly as it had started.
Rather than letting it get her down, she strove to improve her life. She furthered her education, and carved out a good career in the real estate business, earning a good salary, and paying half of all bills and etc. Despite our circumstances, she has made me so incredibly happy because today she can stand on her own two feet.
Today we are legally still married, but let's just say we are divorced.
Many years have passed since I first came to Thailand. During the years when my wife and I were still in a proper marriage, I never even entertained the idea of cheating on her. Even after the breakdown of our marriage I still made the decision to keep myself in check.
Nonetheless, I also didn't want my life to become a boring existence that revolves around parental duties only. I might be getting older but there is still life in this old dog.
Instead of getting involved with another woman again, I decided to keep things simple. From here on in I would be the responsible parent I am meant to be, but I will also be the same person I was when I first arrived on these shores.
I'll still wake up at 05:30 on weekdays; cook breakfast for the kids, and then get them to school. I'll still fetch them in the afternoons and then make their dinner; I'll entertain them in the evenings and on the weekends, but I need my time as well, and every once in a while, I know exactly where I want to go – to my favourite Bangkok soapy massage parlor.
Massage is a really good topic of conversation with the online ladies in Thailand, and it often lead to something extra... If you want to try this tactic out then make sure you choose a platform with lots of sexy girls like:
Annies, Bangkok soapy massage venue
Now, if you are the sort of person who starts to feel uncomfortable when people start to discuss things of a sexual nature, then maybe this would be a good time for you to navigate away from this page.
I am not going to be too explicit here because I've been asked not to be, but hey, we are talking about a Bangkok soapy massage after all, the happiest of Happy ending massages...
Any tourist in Bangkok who hears about these massages and then decides they want to try one will almost certainly be directed to Annies in Bangkok. This is Bangkok's oldest, and most famous soapy massage place. Trust me, if you ever visit this venue you will quickly discover how and why it has stood the test of time.
Annies is located in the popular and extremely lively Sukhumvit area of Bangkok, very near to the infamous Nana Plaza. I'd love to discuss Nana Plaza, but that's a whole different story altogether. Anyway, Annies has been open since 1972, although it has changed hands once or twice, or at least that is what I have been told.
Now, if you decide to visit Annie's and you're expecting sleaze, you are going to be horribly disappointed. This place is actually way classier than you would imagine. It might not be the equivalent of a 5-Star hotel, but it is also not far off the mark.
The entire place is beautifully decorated, and spotlessly clean.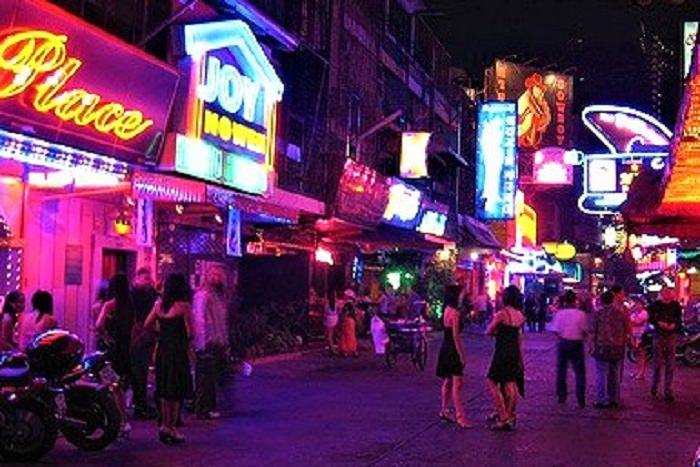 Soi Cowboy is a good place to meet ladies for fun times.
Keep in mind that foreigners only account for a small percentage of the people who visit this establishment. Most customers are wealthy Thais, and I can assure you, wealthy Thais expect high standards. So, if or when you visit Annies, expect pure "class" from the minute you step inside.
Expect to be welcomed like a guest of honor…
Seriously, these people know how to make you feel welcome; really treating everyone like a valuable customer. Once inside you will be asked if you would like to order food or drinks. For the record, the food menu at Annies is not the best you can find in Bangkok, but it is actually surprisingly good, and so is the food.
There is also a fully stocked bar and, whilst prices are quite high, they are not as high as what I had first expected and unlike in the a-go-go bars you won't have any girls asking you to buy them drinks. I love the bar here because I rely on it to steady my nerves whenever I visit. Yes, I still get butterflies in my stomach every time I step through the door.
You can skip the restaurant and bar and simply choose a sexy Bangkok girl straight away, or else you can relax for a while and soak up the strange atmosphere. Personally, I recommend sitting and having a couple of drinks first. It is very relaxing, and it gives you a wonderful opportunity to decide exactly what you want.

My first Bangkok soapy massage at Annies
I have been to Annies on a number of occasions and, to be honest, I have never left the place feeling disappointed. No matter which girl you choose, the standard of service is always the same. This is quite unbelievable really, given that there can be more than 100 girls working there. Anyway, what follows is an account of my first visit.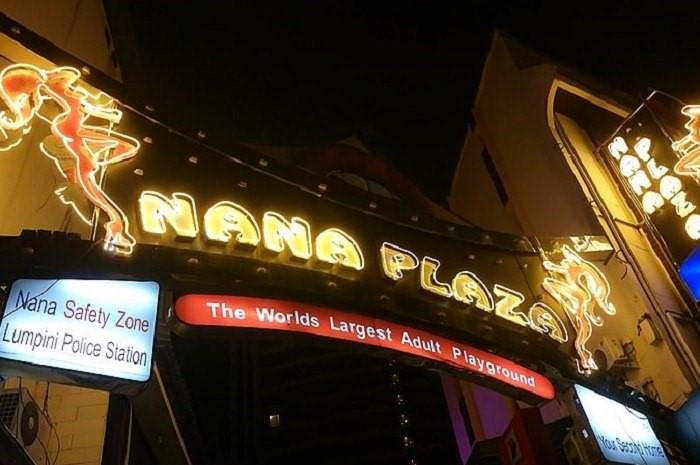 Nana Plaza is my preferred venue for meeting ladies.
Okay, so after drinking at the bar for a while my bravery returned, and I decided to take the plunge. The big moment had arrived and I was duly invited to choose one of the women. This is harder than you might think, or at least for me. I clearly remember feeling a bit awkward, and if I could have, I would simply have chosen all of them lol.
Anyway, I settled for a very petite looking girl with long shiny black hair. I can't recall her name, but I remember thinking how absolutely stunning she looked, and believe me, once her clothes came off, she looked even more stunning…
As soon as we got inside the room my chosen princess started preparing everything, such as filling the bath etc. I wasn't really sure what to do, so I thought I would just do the obvious thing, and that is to get undressed.
The girl I was with stopped me, and she began undressing me instead…
This was done ever so slowly and is a VERY teasing sort of experience. This is how a Bangkok soapy massage usually starts.
At the beginning of this story I promised that I would not write anything which is too explicit, but I must just say that no amount of Viagra would have had the same effect on me. By the time my underpants came off, this girl had already made it absolutely clear that she knew how to get a man aroused.
I have been undressed by numerous women in Thailand and it is no big deal really. This girl turned this procedure into a very erotic one.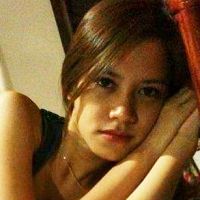 Modern technology is having a big impact on the bars in Thailand... the best girls have always been reluctant to work in bars for fear of being seen by someone from their hometowns, but there are lots of girls online at:
Time for My Bath
At Annies there is no clock watching, so there is not even a hint of a rush. Now that my princess had undressed me and turned me into something that sort of resembled a unicorn, she led me over to the bath, and asked me to get in. I was told to lay back and relax, and then she got in as well, positioning herself between my legs.
Obviously, the bath was full of bubbles, and that added a unique sort of twist because, of course, I couldn't see anything apart from her perfect breasts and her gorgeous face.
She slowly began washing me, and I mean very slowly. Damn, this girl knew how to tease and arouse.  By the time she started washing my family jewels, I felt like a young teenager having their very first sexual experience. I could not believe I was already so aroused, and to be honest, I wasn't sure how much longer I would last.
I had ordered the full Bangkok soapy massage package, so I seriously didn't want it to be over so soon. She had her legs underneath me and my jewels were now exposed, and she was washing them in a way which you can only imagine.
I was convinced that I was going to go past the point of no return any minute, but she knew what she was doing, and she never allowed me to get there.
Satisfied that everything was nice and clean down there, she raised me a bit further out of the water and using a shower attachment she gave everything a nice rinse to get rid of the soap. Next, she bent forward and I immediately felt that familiar feeling which most men adore.
Again, she was slow and sensual, with no rush at all, but being as aroused as I was, I don't think I lasted more than about three or four minutes before my world exploded.

Time for my massage
Considering what had just happened in the bath, I was actually ready to call it a day and leave, but she wasn't having any of it. I was paying for the full Bangkok soapy massage experience, and she was going to give it to me. So, onto the soapy mattress I went.
In a way, I was glad that she had already got rid of my craving because now I could really enjoy the massage, and focus entirely on the unique sensations that come with a body to body massage. At least this is what I thought when I lay down.
With both of our bodies extremely well lubricated, she went to work. Again, this was all done at a very relaxed pace. Some girls use mostly their hands, and only a little bit of body to body contact during the massage, but this girl was clearly not at all shy.
My entire body apart from my face got a treat…
Thai Dating Mega Book
For anyone who wants to impress the loveliest ladies in Thailand, and win their hearts, my instruction rich mega book is here for you: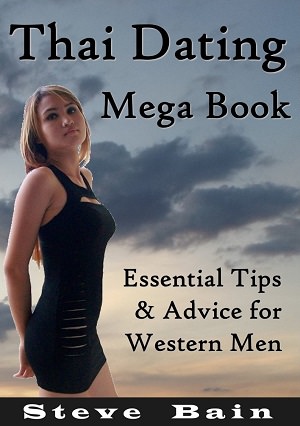 Find beautiful, trustworthy girls for long-term romance, or fun-loving ladies for casual sex with no-strings attached.

Learn all about Thai Dating Culture, what to talk about, what to avoid, how to present yourself, and how to impress.
Comes with my ongoing support, i.e. you'll be able to ask me questions and get my answers.
ONLY $27.00
Excuse my language here, but if you have never been massaged by a well lubricated P***y and a beautiful pair of breasts, then I SERIOUSLY recommend that you go try it.
It is just as well that she told me to turn over when she did, or else they might have had a permanently damaged mattress. Within seconds of turning over onto my back, I could quite literally feel my body trembling with anticipation.
I don't really know how I should say this, so I'll just say it the way it is - every time she slid her gorgeous (and very tidy looking) honey pot over my now very attentive little friend, I was expecting it to slip inside. Okay, I'll be honest now and say that I was really hoping it would happen. I couldn't believe just how quickly this woman girl got me aroused again.
A massage is meant to relax your muscles, but in this case, things were somewhat different. The massage I got from her had indeed left my muscles feeling relaxed, but one muscle had clearly suffered from an adverse reaction.
Anyway, she went ahead and massaged this one stubborn muscle but it just seemed to make things worse lol. After a few minutes she gave up and I was once again asked to get in the bath, but this time it was just for a quick wash and rinse.
Time for me to get onto the bed
I sort of knew what to expect after the rinse because I had been too soapy before. This is when you actually get to have sex with the girl. Under normal conditions, I wouldn't want to have sex so soon after getting a release but with a Bangkok soapy massage things are very different, or at least this is how it is for me.
I could barely wait to get on the bed. The body to body massage I had just had was out of this world, and I was as aroused as I had been when I was being washed in the bath at the start of the session.
After drying us both, my princess escorted me to the spotlessly clean bed, and once on the bed, she immediately put a condom on me.  I made no attempt to play the dominant role, instead I just lay there and she went to work.
I'm convinced she must have been a rodeo rider in her last life. Either that or else she had decided that she wants some satisfaction out of it as well. Needless to say, I didn't last very long at all. Even after I was done, she lay down next to me for a few minutes, just touching and caressing softly before she finally got me all cleaned up.

After my Bangkok soapy massage
To say I was in a daze after all that would be an understatement. I can barely remember walking out the door and that without even enjoying a drink at the bar first. What I do remember is the stark contrast. Inside Annies, it was like being in heaven, and stepping out the door into the dead heat of Bangkok was like stepping into hell.
The heat felt unbearable, as did all the noise and the perpetual chaos which is so typical in Bangkok.
Don't get me wrong, Bangkok is a great place, but not after what I had just been through. At this point, I did what I had to do, I found a nice bar where I could relax with an ice cold beer. Sipping my beer, I knew that this would not be my last Bangkok soapy massage.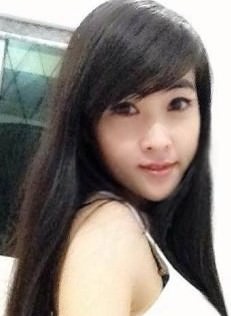 This lovely petite young lady, 28 years old and only 47kg, is looking for a western man to be her boyfriend. If you would like to meet up with girls just as lovely, you can with

My Recommended Dating Site: