Pattaya Massage Options

You can find lots of Pattaya massage parlours on virtually every soi in the city... and a few of them are actually the real deal! However, let's be clear right from the outset, most of these outlets offer very little by way of professionally trained massage specialists, and yet most customers leave them with smiles beaming across their faces. I wonder what might have caused that to happen...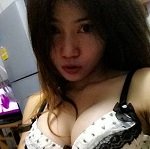 The Thai girls that you'll find on dating sites are usually quite happy to talk about massage, and it is a very good topic of conversation if you want to have some fun! Arranging a massage at your hotel is easy on my:
The actual menu of massage services offered come in all sorts of combinations, and no two massages are the same. But broadly speaking there are five main varieties to choose from:

Traditional Thai Massage - this is the most legitimate option and least likely to lead to any offers of extra services but be warned, this is best performed by an expert, novices can cause significant discomfort.

Oil Massage - by far the most relaxing and popular of the services offered is the oil massage. Done properly you'll be drifting on the verge of falling asleep, it's that relaxing. It's also a popular prelude to a sex service...

Foot Massage - these are performed downstairs in full view of people passing by, so it won't lead to anything illicit. They are a very popular massage type due to the amount of walking that tourists do.

Head and Neck Massage - personally I find this option to be the least satisfying, and I think that they are best suited to people who tend to get minor issues in this area of the body e.g. muscle tightness in the neck.

Body Scrub - I have less experience with this but I believe that it is similar to the oil massage but with a different lubricant. I believe that it also focus on exfoliating the skin, and thereby appeals most to female customers.

There are plenty of girls offering massage on the beach...
Massage parlours the world over have got something of a poor reputation, and Pattaya massage outlets are certainly no different, most of them are very clearly masquerading as something that they are not, and are straight forward brothels in all but name.
Choose carefully...

Of the different sorts of massage in Pattaya that I've tried, and the different outlets where I've been, and I can assure you that each one offers a unique experience to the others. They range from being ultra relaxing to the point of excruciating pain!
Okay, there's really no need at all for any of them to be painful, but it can be if you are too shy to tell the masseuse about the suffering she is inflicting upon you - for a story about this click here.

Thai massage is a highly skilled and historic practice. It is based on the idea that the human body has pathways (called sen) along which air travels from the lungs to the rest of the body. The masseuse will try to stimulate these sen airways by massaging your body at certain pressure points. In Thai culture, massage is considered quite a spiritual activity.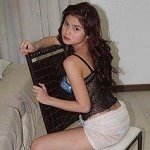 If you are interested in finding a girlfriend in Thailand, massage is a really good topic of conversation to get you talking to a girl, and it might lead to something good! It's also a very good conversation starter with the online girls at my:
In recent times there has been talk that the authorities are going to crack down on the illicit massage practices in town by requiring all employees to be fully qualified and certified to work. This would have the effect of squeezing the naughty girls out of the industry - assuming that the requirement was enforced...

Pattaya massage outlets do vary in quality and it is difficult to recommend any particular parlour. It all depends on the skill of the masseuse and so some sort of certification would be good... the problem is that you can't certify the naughty stuff!
As a general guideline, if you want a non-sexual massage, avoid the areas that have high concentrations of beer-bars and agogos. There's a good chance that these Pattaya massage parlours are offering the adult massages.
If you have any intention of finding a Thai lady for a romantic relationship, you may well find that all your massage requirements are taken care of without need to bother with a massage parlour. Many Thai girls have got fairly good massage skills and will be more than happy to take care of you in that department.

A typical massage shop in Pattaya.
Pattaya Massage; where to go for a good one!

If you have a good look around, you should be able to find an inviting enough parlour. Some offer other services such as exercise facilities, spa/sauna, steam room, food and drink etc.
There is one such place that I like which is located on Second Road opposite Soi 6 (yes, I know I said avoid the areas with lots of beer-bars and a-go-go's, but this one is good). It has a good size sauna and steam room, exercise facilities and a food menu as well as the full list of massage services.
At this particular massage parlour, the massage room is quite large, and each massage bed is kept private by nothing more than a thin curtain drawn around the bed. The lighting is low and it is nice and quiet with a relaxing atmosphere. I had a very good oil massage here. The place is very professional on first impressions but it didn't take too long to open my eyes!
I overheard part of a conversation between a masseuse and her customer...
In a nutshell, the masseuse was informing her customer that extra services were available. The conversation went along the lines of slowly repeated announcements from the masseuse in question that "I horny baby" and so on!

This is a seemingly upmarket establishment I'm talking about, so if happy ending massage is available here then I'm afraid that it is likely to be available pretty much everywhere. Don't let that put you off though, if you don't want that kind of thing nobody will twist your arm and force you.

Adult Massage in Pattaya
As I mentioned above, the naughty stuff is available in most massage outlets. The best prelude to such things is the oil massage, so choosing that as your starter is recommended. There is more to know, both in terms of the establishment types and the services offered:

Happy Ending Massage - this report gives an overview of the kind of thing you should expect from the adult parlours. The report finishes off with a look at what services are included in a 'happy ending'.
The Soapy Massage - without a doubt this is the undisputed king of all that is right and proper with naughty massage in Pattaya! It is the most expensive option, but you just won't care...

North, Central & South - the options in the different areas of the city are not all the same, have a look at this page for my tips about where to find the right adult massage for your needs.

Typical Approaches - it should be no surprise that the happy ending massage is about as common in Pattaya as a bottle of beer, but sometimes the circumstances in which it will be offered are surprising...

Its hard to predict what the future holds for the typical Pattaya massage shop and the package of services that are often provided. There's very little discretion about the whole thing in terms of how openly the naughty stuff is solicited, and I suspect that the recent crackdowns on such things will persist.
So far there hasn't been any real conviction to stamp the naughty stuff out, the only exceptions relate to a-go-go bars that have gone a little too far with sex shows, and a few venues in and around town where services are provided on the premises - that stuff certainly does get penalized these days.
If sexual activities on the premises of any given establishment are going to be driven out, then there is cause for concern for all of the massage parlours, because that is exactly the business model that they operate.
The most recent step by the authorities with regard to Pattaya massage shop employees has been more in the direction of safety rather than crackdowns, with some health checks being provided for free. I will keep my ear to the ground and provide updates on the situation as and when there is news to report.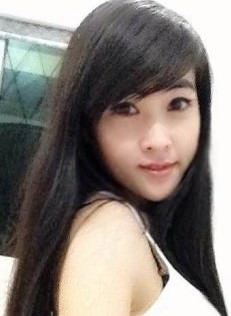 This lovely petite young lady, 28 years old and only 47kg, is looking for a western man to be her boyfriend. If you would like to meet up with girls just as lovely, you can with my:
Recommended Dating Sites: