The Bangkok Girlfriend Experience
Whilst the Bangkok girlfriend experience is all but extinct in the city's tourist area bar scene these days, it lives on in the more respectable parts of town. Lots of Thai ladies who refuse to go near the bars are still eager to find a wealthy western benefactor.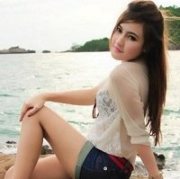 If you want to date a sexy, younger Thai lady that you can put your trust in, don't go looking for her at a bar. Thai bar girls can be lovely, but they're not great at loyalty... online dating is much safer, so check:
Most of the time these ladies are the genuine article and are actually looking for a serious relationship, but in plenty of other cases it is more or less all about the money. The problem is that it can be confusing to know which is which, but that's also a part of the fun.
If you are just looking to spend some alone time with a Bangkok beauty, doing what grown-ups do, then there are plenty of ladies who will take you up on an offer if you have the nerve to present with an offer in the first place.
Office girls in Bangkok are a firm favorite of mine, and whilst some of them are not on the market, many of them are. Office girls are almost always university educated, but they do not earn massive amounts of money when they are early on in their careers. They do, however, tend to be indebted to their parents and eager to start repaying them.
That's where we westerners come in…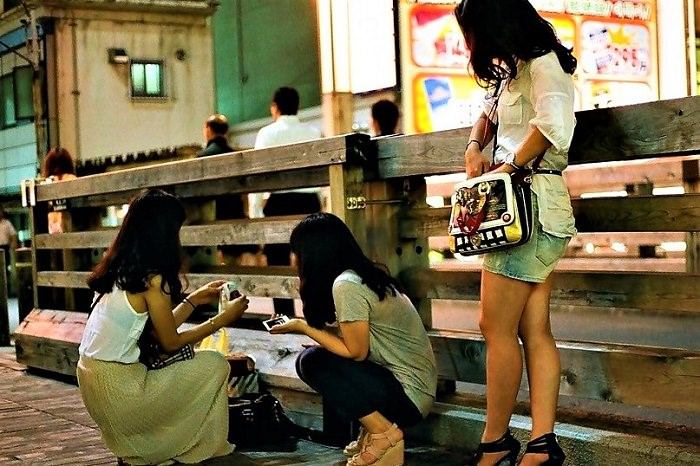 Thai girls make interesting girlfriends.
It's all a bit of a cat and mouse game, and I'm not sure whether it is us or them who is the cat, but if you play it well then you'll get some quality Bangkok girlfriend experiences. You won't be expected to pay by the hour, but you should show your generosity and splash some cash around.
If you are unsure about the basis of your relationship i.e. commercial or real, then you might well be the mouse! In any case, if you are not looking for anything serious then you have little to fear, but if a lady starts genuinely falling for your charms then do the right thing and don't lead her on.
Whatever you do in those situations, DO NOT go to meet her parents.
Meeting the Thai parents is a statement to the effect that you and your girl are a serious item, and any relationship breakdown after that point will cause serious loss of face for your girl. So keep things casual, play the game whilst being generous with cash assistance, and don't make empty promises.
If you do that then you'll be behaving like a Thai gentleman, and all respect to you.

A Bangkok Girlfriend Experience True Story
By Axel (from Prachuap)
I was young but a number of Bangkok ladies and I had racked up a few good experiences by the time of my 8th visit to the kingdom. Now though, I was about to experience something that I had managed to avoid so far — just how possessive some of the ladies can be.
After months of working and saving up money in Europe, I thoroughly enjoyed the freedom of walking on Thai soil. The warm weather alone was reason enough to part with the miserable European winter, let alone the beautiful Bangkok girls, the exotic food and the easy-going Thai spirit.
One day around lunch time, I met a lovely Thai girl at McDonald's. The restaurant was really busy and all the tables were occupied, so she asked if she could sit at my table. She looked great, had long straight shiny hair, and was in her mid-twenties. Her professional outfit showed off her slender body in a tasteful way.
Her nickname was Ao and she loved to speak English. Even though Ao had been to university, her English skills were still quite basic. Most of the time she just laughed and smiled, her smile was so sweet.
In Thailand, you'll find Ronald greeting you with a 'wai'.
Ao was on lunch break but, before she dashed off to her office, she jotted down her mobile phone number for me. When she handed me the small piece of paper, she blushed and said, "You call me." I said I would get in touch with her, and I meant it! Thai girls are usually quite shy but, if they like you, they'll happily share their mobile numbers.

I really wanted to contact her that same evening, but since I didn't want to come across as totally desperate I texted her the following afternoon. She replied and asked me to call her that evening. I did and we were soon talking and making arrangements.
In less than a week I had gone from sick and tired of Europe, to naturally high and planning a new relationship… or a Bangkok girlfriend experience if she turned out to be a hooker!
Ao told me that she hadn't had a boyfriend for quite some time, but that she was longing for someone special. I replied "Chen gan," which means me too. Ao really liked it whenever I tried to speak Thai.
In the days to come we met for lunches after which I would accompany her back to her office. This is how I was introduced to some of her colleagues, a group of classy ladies. They were all well-educated and dressed to kill.
I remember our first kiss. We met up at her office after she had finished her evening shift. Her car was parked on the 3rd or 4th floor and as we sat down in it and closed the doors we were alone for the very first time. She didn't start the engine, instead she smiled and asked, "What we do?" That's when the magic began, and sex followed soon after.
The following month, my Thai sweetheart would spend a few nights a week in my hotel room. Our relationship was smooth as silk. Ao really enjoyed just talking and hanging out. Sometimes she wrote down useful English phrases. Other times, I tried to learn new Thai words.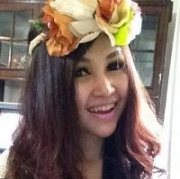 Contrary to popular opinion, Thai girls make excellent wives if you choose wisely. But don't select a long-term partner from a tourist area and hope for the best, it's far too risky. There are much better options online so see:
How Possessive Are Bangkok Women?
When Ao was at the office I would often have a wander around Bangkok, or just hang out with friends from the hotel. Whenever I walked around town I would switch off the sound on my mobile phone. The traffic was loud enough that it wasn't pleasant to talk on the phone and, if Ao called me whilst I was out, I'd return the call when I got back to the hotel.
That never really sat well with her!
She'd question why I hadn't answered her calls. I tried to explain but it never sank in. She was obviously worried that I was meeting other women, and she was being a bit too possessive about the whole thing. As a westerner, I enjoy my freedom and if the city traffic is really loud, or if I simply want to be alone with my thoughts for a while, I switch off the sound on my phone without a second thought.
To me, honesty and loyalty are a natural part of any relationship, perhaps Ao had been burned by other men. I knew that she had never been with a westerner before, which probably meant that her former Thai boyfriends had cheated on her.
My Thai girlfriend and I had been a couple for just over a month when I went over to Phuket for a week to spend time with an old pal from the US. Tony and I had worked together in the Pacific and, when I received his email about his 2-week vacation, I had to go to see him.
Ao wasn't happy about my plans but I told her that I wanted to spend some time with my old friend. I also assured her that we could talk on the phone every day. The bus left Bangkok on a Saturday evening, but Ao didn't come to see me off. That was her way of protesting.
Early in the morning, at the other end, Tony met me with a big grin on his face.
Tony and I toured around Phuket in a rental car. We went to plenty of beaches and restaurants, and spent time at the hotel. My mobile was switched on all the time and my girlfriend called several times a day to check on me.

The traffic in Bangkok is very heavy.
On the phone Ao acted really suspicious; she wanted to know every place we had been to, and everyone we had spent time with. Being a nice guy I let her speak to Tony, more than once, but not even that put her mind to rest. It soon became a drag to talk to her. She simply didn't trust me.
The situation got even worse when I decided to extend my stay for a night... Tony and I had met a French guy who was the chief engineer of a 5-star hotel, and he had invited us to spend the day at the hotel.
I called Ao and told her about the change of plans. She must have thought that I had met another woman because, in an angry voice, she said "I don't want you come back Bangkok!" By this point I had had enough of this particular Bangkok girlfriend experience...
Anyhow, I kept my cool and let her know that I would contact her when I was on my way back to the capital.
On my return, Ao met me at the Southern Bus Terminal. She didn't look especially excited to see me and even though things between us did get better over the next couple of weeks, her possessive nature killed the spontaneity and fun. In the end, we went our separate ways. In hindsight, I guess I should have been more assertive from the start.

Final thoughts about the Bangkok GFE
This, in my opinion, is a classic example of attaching western values to a Thai situation. Thai girls might sometimes seem overly possessive in western eyes, but things are different in Thailand.
If you had stuck to the original 7 days and been more proactive in demonstrating that you actually cared for her, and was actually missing her, you'd probably have had a much more relaxed Thai lady on your hands.
It's unclear whether or not this relationship was genuine. A Bangkok girlfriend experience will entail you parting with cash for it to continue successfully, and if you weren't paying up then Ao's frustrations might have been based on you taking advantage of her. Jealousy is the hallmark of her having a false impression of what your intentions were.
For anyone interested in a serious relationship in Thailand, make sure you have a good read of my Thai dating strategy and all the tips about understanding Thai culture and behavior.
Jealousy often boils over into violence too, and it isn't restricted to male-female relationships either, as this lesbian Thai couple demonstrate!
I suspect that Ao's initial intentions toward you may have had a financial aspect to it, but with you being a young man she may have come to regard you as a boyfriend. If she was paying more than her fair share then she would definitely expect you to behave like a doting boyfriend and wait on her like a lap dog…
I'm a little suspicious of the manner in which you met, whether the McDonalds was full or not it would be rare for a shy Thai girl to sit with a foreign guy. In fact, it's rare that a Thai girl would even go alone to McDonalds… unless it isn't food that she is looking for.
I could just about give her a pass if it was a KFC since I know a lot of Thais who enjoy the food there, but I can't think of any who like McDonalds. I would have been suspicious of her motives, but if I liked her then I would have played the cat and mouse game and sorted myself a new Bangkok girlfriend experience for a few months.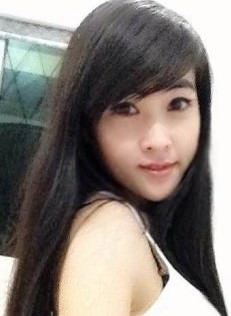 This lovely petite young lady, 28 years old and only 47kg, is looking for a western man to be her boyfriend. If you would like to meet up with girls just as lovely, you can with

My Recommended Dating Site: