Nana Plaza Girls; my naked rodeo
By Shane (from Hua Hin)
Okay, since I am going to be writing about Nana Plaza Girls it would be silly of me to try and portray myself as being a white collar family man who never steps out of line. I am definitely not that sort of guy... at least, not before I settled down and got married.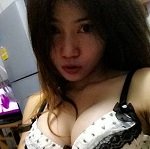 There are tens of thousands of Thai girls searching for romantic adventures with western men online. You can easily find good-looking girls for casual sex and fun times, or someone suitable for something more serious with:
In case you are not yet aware of it, Nana Plaza is an adult entertainment area in Bangkok sometimes referred to as the NEP (Nana Entertainment Plaza). To be more precise, it is an area where horny tourists with money go to watch various types of adult shows and to pick up sexy women who are far better looking than any girls they could possibly get back in their own countries.
However, the ladies that they meet there are, of course, working girls; regular Bangkok girls do not mix with Nana Plaza girls...

Bangkok's famous red light districts
There are countless girly bars in Bangkok, but most are located in three main red light districts: Patpong, Nana Plaza, and Soi Cowboy. When I first started visiting Bangkok, Patpong was clearly my favourite red light area, not because of the girls or the shows, but mostly because I actually became friends with a few people on the scene, including some bar managers.
I certainly got to know a few Nana Plaza girls as well.
Patpong was and still is a red light district, but it is also a very popular area that attracts a huge amount of regular tourists who are not there for adult entertainment. By comparison, Nana Plaza is a red light district, nothing more, nothing less.
Soi Cowboy on the other hand, is, or at least was, an overpriced red light area which in my opinion simply couldn't compete with Patpong or Nana, but hey, everyone is entitled their own opinions, and I'm sure many guys prefer Soi Cowboy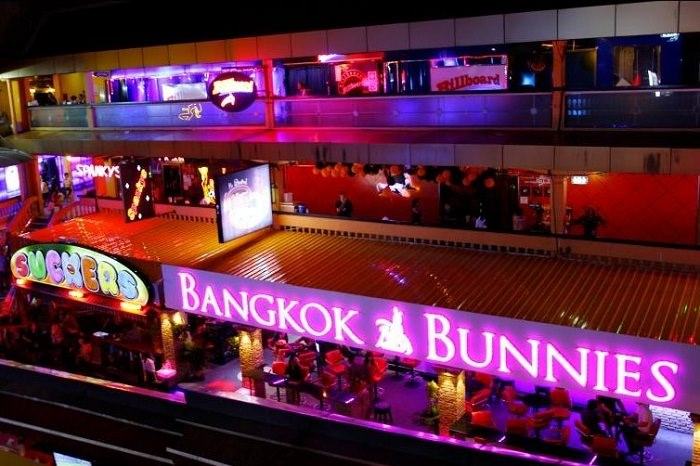 Nana Plaza - sometimes referred to as the '3 floors of whores'.
Are Nana Plaza girls different?
If you ask me, the short and sweet answer is no, they are not really any different to the women you find in Patpong or Soi Cowboy, at least not on the surface. My reason for saying this is because Nana Plaza girls came across as being more battle hardened when it comes to negotiating rates.
Maybe it is because the competition is fiercer, I don't know. Based on my past experience, don't even waste your time haggling with them because most of them won't budge when it comes to rates.
The level of service you get from Nana Plaza girls in return for your money is not really any different from what you would get from the girls in Patpong or Soi Cowboy. With that having been said, some of my "hottest" bar girl adventures have been with girls from Nana Plaza, but I tend to put that down as a coincidence.
I have read about live sex shows happening at the NEP, but I have personally never ever seen any live sex shows there. I'm confident in saying Nana Plaza girls don't do live sex shows, and the same applies to Patpong girls and probably Soi Cowboy girls as well.
(Editorial Note: these shows are illegal and the police do actually take action to stamp them out if a bar dares to host them.)
I have been to a live sex show with a girl I actually picked up there, but the venue where the show took place was actually a short drive away from Nana.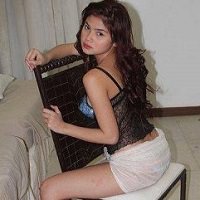 Modern technology is having a big impact on the bars in Thailand... the best girls have always been reluctant to work in bars for fear of being seen by someone from their hometowns, but there are lots of girls online at:
By the way, when I say "live sex shows" I mean shows where a man and a woman have full sex in the bar, on a stage in front of all the punters. It really is not something I would go to see again, but I can understand how/why it appeals to some people.
The closest I ever came to seeing a live sex show at Nana Plaza was at one bar on the second floor, and it was a lesbian act that involved a few adult toys. The sheer size of some of those toys would be enough to make your eyes water. Still, the shows I saw were really erotic and not nearly as seedy as one might imagine.
My favourite show by far was a sort of "themed" lesbian show. Sorry, but I cannot really disclose all the details because who knows who will end up reading this article? The show I'm referring to only involved two Nana Plaza girls and their toys, so certainly nothing extreme, but definitely enough to dramatically increase your heartbeat lol.
In the same bar where I saw the lesbian show, I also saw a show which was a bit over the top as far as I'm concerned. The show was certainly able to grab your attention, but a bit too much for me. I must admit, I was totally fascinated at the time, but I definitely did NOT get aroused.
I don't want to elaborate too much, so let's just say this particular show involved several toads, while the next act involved a snake. I'll leave it at that because I'm sure you can imagine what actually happened, and no, the snake did not eat all the toads. All those get nicely looked after because they are/were part of a regular nightly show.

Nana Plaza girls in my hotel room
On the few occasions when I have taken a girl from the Plaza, I have always had a great time, so I guess it's the luck of the draw. I remember one girl in particular who was a real gem. Not only did she have the looks but she also had a cracking attitude both in and out my hotel room.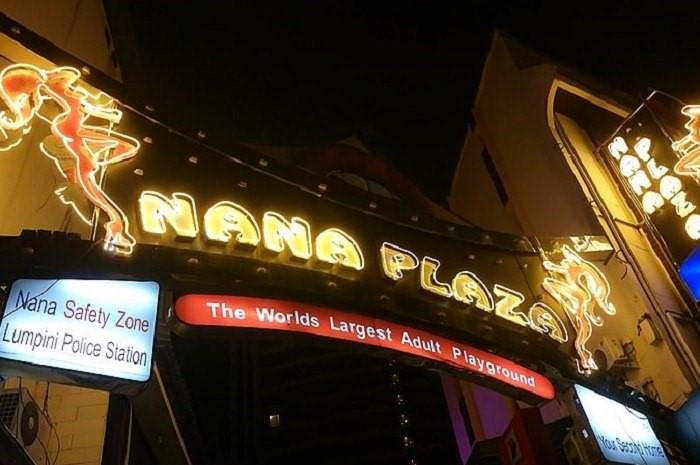 Don't be fooled, Nana Plaza is big, but Pattaya is way bigger!
I met Ploy (not her real name) at the same upstairs bar where I saw the toads and snake show, but I assure you, Ploy was not a performer. I can't recall the name of the place, but I remember it was a very American type of name.
Anyway, they had one of those mechanical bucking bronco rides inside, and Ploy who worked there was the resident champ. The deal was you could challenge her to a ride on the bucking bronco and whoever lost had to buy the winner a drink. Needless to say, I never saw Ploy lose, not ever.
There is something very sexy about seeing a stunningly beautiful woman in a bikini riding a bucking bronco. The first one or two times I visited that bar I resisted taking Ploy with me, but temptation eventually did get the better of me so I paid her bar-fine and took her to a few of the other bars, including a ladyboy bar.
By this time Ploy was leaving nothing to chance...
She was really doing the whole "horny girlfriend" thing that Nana Plaza girls sometimes do, and although I was not showing it, I was dying to get back to my hotel room with her. She was so incredibly hot and I couldn't help thinking that I was on the verge of finding out what that bucking bronco in the bar went through every night when she got on it lol.
Ploy ended up being great fun in the room that night, and yes, I quickly found out just how skilled a rider she was lol. I am sure she could easily have won a few rodeo competitions if she went to the States.
That said, she was by no means the most sexually adventurous girl I have taken from the bars in Thailand. Nonetheless, she was a lethal bucking bronco expert, and she really did have an awesome personality, so I was happy enough...
Thai Dating Mega Book
For anyone who wants to impress the loveliest ladies in Thailand, and win their hearts, my instruction rich mega book is here for you: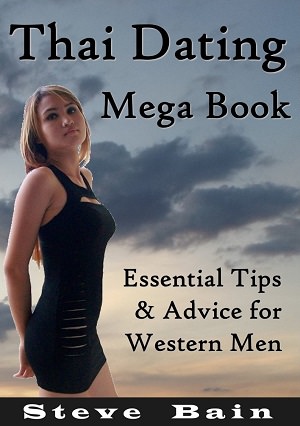 Find beautiful, trustworthy girls for long-term romance, or fun-loving ladies for casual sex with no-strings attached.

Learn all about Thai Dating Culture, what to talk about, what to avoid, how to present yourself, and how to impress.
Comes with my ongoing support, i.e. you'll be able to ask me questions and get my answers.
ONLY $27.00
Naughty girls
As is to be expected, not all Nana Plaza girls are the same. Some are really nice people, others are not. Some are quite boring or timid in bed, while others seem to have an insatiable appetite for sex. I even had one girl from Nana Plaza who wanted to do things which I would rather not discuss right now. I am happy to try most things, but this one girl was way too much, even for me.
The "naughty girls" are generally the type of girls I like. These are girls who will quite happily go out and party with you; they'll accompany you for meals and so on, and they'll always act respectable while in public, but once you get inside your hotel room, they become incredibly naughty.
Most of the Nana Plaza girls I've had have fallen into the "bad girl" category...
Believe me; Nana Plaza also has its fair share of ugly girls. When I say ugly, I don't mean physically ugly, although there are quite a few of them as well, but rather, I mean girls who seem to have lost all self-respect and/or all their moral standards.
I know you can argue the point about self-respect regarding Bangkok bar girls, but I am sure many guys have discovered just how low some of the bar girls are willing to go.
These are the girls you really do not want to mess with, and in fact, you don't even want them in your hotel room, no matter how sexy they are. If you do end up with one of these girls, just make sure you don't let her out of your sight, and make sure there are no valuables in your room.
Anyway, I really hope you have enjoyed reading this short story about my experiences with Nana Plaza girls. I suppose I could have gone into greater detail about some of my escapades, but I never set out to write erotica in the first place. I'm just telling it how it is, or at least, how it has always been for me whenever I have visited this lively adult entertainment zone in Bangkok.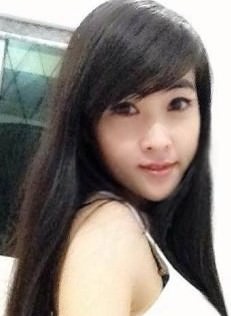 This lovely petite young lady, 28 years old and only 47kg, is looking for a western man to be her boyfriend. If you would like to meet up with girls just as lovely, you can with

My Recommended Dating Site: