Bangkok Bar Girls; My Story
By Shane (from Hua Hin)
I wanted to have some fun with Bangkok bar girls; I had been to Thailand once before, to the island of Phuket, but this time I was visiting the big city. I had arrived at night at around 8pm with nothing other than a small back pack.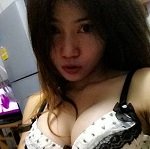 There are tens of thousands of Thai girls searching for romantic adventures with western men online. You can easily find good-looking girls for casual sex and fun times, or someone suitable for something more serious with:
It was pouring down with rain and what I saw was just chaos everywhere. Who cares? I was young, wild, free and single, and I wanted to hit the town. At Don Mueang International Airport I grabbed a taxi and simply told the driver I needed a hotel in the city centre.
A while later we pulled up in front of the Patpong Hotel and the driver escorted me in to check if there were any rooms available. There were, so I booked a room for 5 days, paid for it and also for the taxi.
As I would later discover, taxi drivers can earn commission when they take customers to certain venues, including some hotels. Anyway the room I got was awesome and far better than anything I would have been able to afford in the UK.
Unbeknown to me at the time, Patpong is a famous Bangkok red light district, or should I say girlie bar area, and it is also where you are likely to find some sexy Bangkok girls.
Once I had checked in to the hotel I had a shower and then ventured out in search of a beer. Everything appeared normal until I turned right at the first road along from my hotel. The neon signs immediately gave the game away, as did all the touts standing outside the a-go-go bars, along with placards advertising every sort of erotic show you could ever hope to imagine.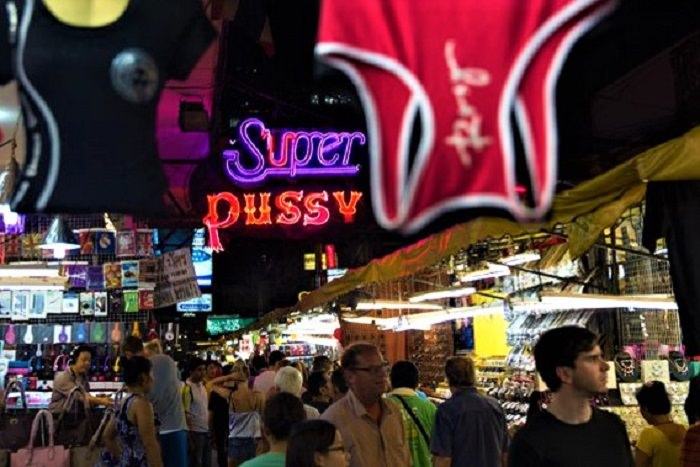 Patpong is the oldest of the red light areas in Bangkok.
I had read about some of the things the girls can do with their man magnets, so obviously my curiosity got the better of me and before I knew it I was walking up a flight of stairs into the unknown, in a place called Supergirls.

Bangkok bar girls demonstrating their erotic capabilities
Passing through the upstairs door I was greeted and escorted to the bar which had a large marble tiled stage in the center, complete with several glistening stainless steel poles. The place was ALIVE! Music was playing and there must have been about 15 to 20 stunningly beautiful Bangkok bar girls, all naked; smiling and dancing.
To be honest, I was mesmerized but I felt a bit uncomfortable.
Never before had I walked into a room with so many beautiful women, all of which were 100% naked. I saw all types of shows that night as various girls demonstrated some hard to believe vaginal capabilities. Bottles of soda were opened; darts were fired at balloons, and even personal messages where written for customers willing to hand over a small tip.
There were no real sex shows however, but a classy and very erotic lesbian show got the customers cheering, and many men drooling. Suddenly the ceiling above the stage opened and a girl on a Harley Davidson lookalike was slowly lowered onto the stage. She was as beautiful as ever and was soon joined by another equally beautiful girl.

Massage shops in Bangkok offer another option for naughty stuff.
What happened next between the two of them, I'll leave to your imagination. After the show was over and the motorbike had been hoisted away the troop of Bangkok bar girls took to the stage again.
This was later followed by a giant champagne glass being lowered through the ceiling. In it was a naked girl taking a bath. I would later find out that the same routine was being repeated every night.
Next up; a very cute looking girl took to the stage. She looked about 22 to 25 years old but I would later discover that she was 33. This turned out to be a fire show and this girl was clearly an expert. Seriously, she was awesome and she was so damn hot (excuse the pun).
She wasn't the sexiest girl I had seen that night but I couldn't take my eyes off her.
After a few minutes she approached me; sat on my lap and started the tease. With a burning stick in each hand and a mouthful of whatever, she got off my lap; pushed me back gently in my chair; stepped back and gave me a smile, and then she blew a flame at a part of me that seriously doesn't need toasting.
By now I had already come to the conclusion that Bangkok bar girls are nothing like the girls you find elsewhere in Thailand.
After her fire show I signaled for her to come over. We spoke and shared a few drinks and I asked her if she wanted to leave with me. She agreed and then went upstairs to get dressed because at this point she only had a towel wrapped around herself.
While she was getting dressed I settled my bill and then we left together. We went and had a meal; a few more drinks, and then back to my hotel. Nothing happened that night. We just fell asleep in each other's arms.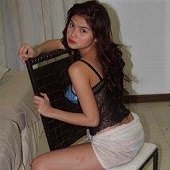 The vast number of Thai nightlife venues to choose from will give you plenty of opportunities to meet girls. But, if you prefer a more slow paced and intimate way of meeting ladies, you might be interested in checking out:
Even now, more than 15 years later, I remember the smell of her hair and the scent of her satin soft skin. I also remember wondering how she could fall asleep so peacefully with someone she had never met before. Maybe it was because she was used to going with different men all the time, and now here she was with a guy who had never even made a move on her?

Bangkok bar girls; this one's different!?!??
I had read so much about Bangkok bar girls but she just seemed to be different. The next evening we returned to the bar but she never had to perform because she was with me and I had paid the "bar fine" to take her out of the bar for the remainder of my time in Thailand.
She and I never once discussed money or how much I would give her. Damn, she really was a nice woman. Even when we were out eating she never ever tried to order anything expensive. One night I insisted on going for a meal on board a boat on the river. I could never have afforded such luxury in my country or in the UK.
I insisted on her inviting her family and even then the bill was less than a decent meal for two back home. What an amazing experience. I wanted to do it again but she refused, saying that she never wanted me to spend all my money.
Quite often we would just eat at her home where I was always made to feel really welcome. Later I discovered that she was a Muslim Thai after she explained that when we were with her family she couldn't eat pork. She loved pork as do nearly all Thais lol.
By now we had started having sex but it was nothing like you would expect from typical Bangkok bar girls. There really seemed to be genuine emotion involved, and to be honest, it was truly amazing.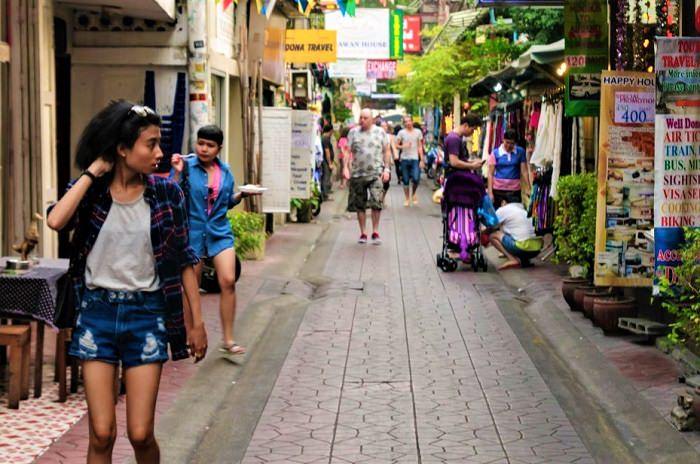 Meeting girls in Bangkok during the day can easily lead to good times...
A few days before I was due to leave Thailand we took an overnight sleeper train to Chiang Mai in northern Thailand. We booked a three day jungle safari, walking for miles, sleeping with hill tribes, trekking, riding elephants and traveling down a river on bamboo rafts.
There really is something unforgettable about an experience like that, making love in remote streams and rivers deep in the jungle; bathing together with no electricity and none of the modern life comforts we've become so accustomed to.
My first trip to Bangkok ended at the airport with neither of us able to stop the tears.
One month later I returned, and again, the two of us had an amazing time together. Once again I paid for her to get time off from the bar where she worked. We visited a nearby island called Koh Samui, along with a lifelong friend of mine, and with a friend of hers.
We would hire a small long tail boat and make our way to another tiny uninhabited island, and once there we would get a BBQ going, obviously with a cooler box full of cold beers.
The two of us would later head off alone to explore this tiny island, and usually we would end up making love on the beach or in the surf. No doubt, my friend and Aam's friend were doing the same thing because they seemed to have hit it off together from day one.
I was working a one month on, one month off, rotation and every time I was off I came over to Thailand to be with Aam. We would travel around the country together and she never ever tried to fleece me.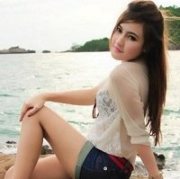 If you want to date a sexy, younger Thai lady that you can put your trust in, don't go looking for her at a bar. Thai bar girls can be lovely, but they're not great at loyalty... online dating is much safer, but check:
Obviously I gave her some money but there were never any of the demands Bangkok bar girls are known for. As far as sex is concerned, we were no different to any new couple. Yes we did have sex and plenty of it, but it was just regular sex.
Bangkok bar girls and return trips...
On my next trip to Thailand Aam met me at the airport and we went and booked into a hotel. That night we went to Supergirls, the bar where she worked. When I offered to pay the bar fine to get her time off she said there's no need because she had quit her job there.
I really wanted to believe her but I just couldn't.
She wasn't new to the bar scene and old hands aren't quick to abandon their cash cows. Let's not forget, Bangkok bar girls at a busy bar can make far more money than even well paid office workers do.
Anyway, deep down inside me I was secretly hoping that she would pack it up at some point, but for now I would just make the most of the situation without becoming emotionally trapped. After spending about three lazy days and two crazy nights in the heart of Bangkok, we headed back down to the islands, not least because I really wanted to experience one of Thailand's famous Full Moon Parties.
Once again, Aam and I had an incredible time.
We had booked into a very low key resort offering tiny beach bungalows only meters away from the water's edge. This particular stretch of beach was always very quiet and wonderfully peaceful. We rarely saw other people venturing past, and on most days we never even left the resort because there was a small restaurant and a tiny bar, so we never really had any reason to venture into the busier areas. We had both seen it all, although we still made a point of going out on some nights.
The Full Moon Party on nearby Koh Phangan was awesome.
There were people of all ages dancing, many of which were still going when the sun came up. There were so many people just having a good time. I couldn't actually believe that I never witnessed a single fight considering how much alcohol was being consumed, and while this might come as a surprise, I saw no evidence of drug abuse either. Thailand's Full Moon parties get a lot of bad press but I have been to several over the years and they are nothing like what you read in the papers.
While at the beach party, Aam and I took a walk up a small nearby hill shortly before sunrise. Completely hidden from view, we both stripped and did what young horny couples tend to do. Hell, Bangkok bar girls know exactly how to blow a man's mind.
I mean, here I was on a tropical island, naked with a really good looking babe, having sex and watching the sun rising out of the ocean. How could I not be hooked?
The next day we got the ferry back over to Koh Samui and then flew up to Bangkok later that day. A day later I had to return to the UK because I was due to go offshore again. I hated having to leave, and when the time for goodbyes arrived, Aam and I were both struggling to hold back our tears.
A month later I was back, but this time Aam never met me at the airport. That night I went back to Supergirls to see if she was there. She wasn't and nobody knew where she was. Obviously I never believed them because in Thailand everyone knows everyone's business. Besides, she was a bar girl. She was probably away with some customer for a few days.
I can't say I felt hurt or betrayed, but I did feel disappointed.
Thai Dating Mega Book
For anyone who wants to impress the loveliest ladies in Thailand, and win their hearts, my instruction rich mega book is here for you: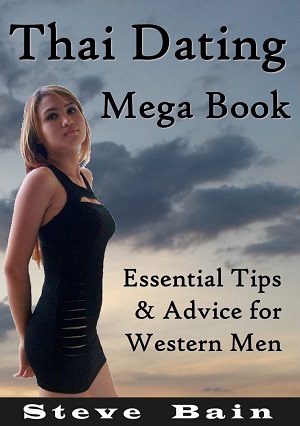 Find beautiful, trustworthy girls for long-term romance, or fun-loving ladies for casual sex with no-strings attached.

Learn all about Thai Dating Culture, what to talk about, what to avoid, how to present yourself, and how to impress.
Comes with my ongoing support, i.e. you'll be able to ask me questions and get my answers.
ONLY $27.00
I left Supergirl after a couple of beers and then ventured into another nearby bar. Before long I had a drop dead beautiful girl sitting beside me. In a dimly lit corner it didn't take long for her hands to start inching further and further up my thighs. Bangkok bar girls are pros and in no time at all she could feel what effect she was having on me…
Needless to say, the two of us ended up back in my room after the bar closed at 2am.
We showered together and it soon became clear that she was nothing like Aam. Some Bangkok bar girls are seriously up for it, and she was one of them. If I hadn't known better I would have thought she should have been the one paying me.
This girl was on fire with a seemingly never ending appetite for sex. She was only 24 so maybe that explains it. Of course she was doing it for the money, but she clearly loved it as well. I met her again the next night and the night after that too.
On the third night while she was trying to ride me to death on the bed in my hotel room, there was a loud knock on the door. It was Aam, so I opened the door and let her in. Her face was expressionless but in Thailand that only means one thing.
Ever so calmly she turned to my young nymphomaniac partner who was already getting dressed. She muttered something in Thai and the nymph left instantly. The younger Bangkok bar girls nearly always bow down to the older girls.
I was actually annoyed but too tired to get into an argument with Aam so I just lay down. Aam got undressed and then lay down next to me. Neither of us spoke but later I could hear she was crying. I wasn't going to fall for that trick so I just ignored her.
After a while she rolled over and hugged me, but it really seemed to be an emotionally charged hug. She was crying and saying how sorry she was for hurting me, but she wouldn't say more.
Bangkok bar girls; Aam no more
Newbies don't expect this sort of thing from Bangkok bar girls but, the next morning, she started crying again and she told me she had to show me something. It was a photo of her and a Scottish man on their wedding day shortly before I had arrived back in Thailand.
I was sad because it signaled the end of our strange relationship; I was sad for her husband, and I was sad for Aam because deep down in my heart I know she married for security rather than for love.
Her and I remained friends, and I later also became friends with her husband. Even now, 16 years later, Aam and I still visit each other occasionally. Nothing happens, but inside our hearts we both know that we still have some feeling for each other. Ironically, it was Aam who introduced me to my wife.
Aam has never returned to the bars other than to go and see friends.
Virtually every foreigner who has visited Thailand will say that you can take a girl out of the bar, but you can't take the bar out of the girl. I think this is true to a certain extent, but I know of several girls who left the bar scene behind them, never to return. Not all Bangkok bar girls are the same once you get them away from that lifestyle.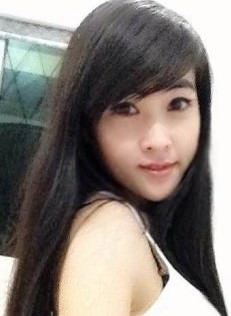 This lovely petite young lady, 28 years old and only 47kg, is looking for a western man to be her boyfriend. If you would like to meet up with girls just as lovely, you can with

My Recommended Dating Site: