Khao San Road Nightlife & Girls
By Shane (from Hua Hin)
I had my first experience of Khao San Road nightlife about 18 years ago, and even though the road has changed quite a bit over the years, I still one of those Bangkok nightspots where I really enjoy spending some time every once in a while.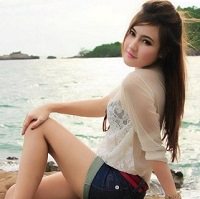 If you want to date a sexy, younger Thai lady that you can put your trust in, don't go looking for her at a bar. Thai bar girls can be lovely, but they're not great at loyalty... online dating is much safer, so check:
The general area has always been a popular choice for those visitors who are on a tight budget, typically backpackers.
It wasn't until my fourth or fifth trip that I heard about it from a young Japanese backpacker who was standing in front of me in a queue by one of the immigration desks at the airport.
He asked me where I was going to be staying, and when I told him, he asked if I have ever stayed at Khao San Road. He told me that the area was full of cheap accommodation, and that it was a really lively area where many of the bars would stay open all night. Well, it sounded like my kind of place, so the two of us agreed to share a taxi, and off we went.
There were people everywhere; every restaurant and bar I walked past was full. The street was lined with street vendors on either side, completely obscuring the actual shops behind them, and there were even several restaurants that had set up a few tables and chairs on the road itself.
It's one of those places where virtually nobody looks out of place, unless they're wearing a suit and tie...

If you've ever seen 'The Beach', you will no doubt remember the part where Leonardo DiCaprio goes on what one could call a covert mission which leads him to the heart of Bangkok. You get to see a little bit of the nightlife in the movie, but I can assure you that the Khao San Road nightlife I've enjoyed all these years is vastly different to what you see in the movie.

Khao San Road sex & prostitution
Some things never change in Thailand, and prostitution in popular tourist areas happens to be one of them. Now, as strange as this might seem, I have never seen any bars in Khao San Road where guys can go specifically for the sake of picking up a girl.
If you want to visit one of those bars, you will have to jump on a Tuk-Tuk or take a taxi to Patpong, Soi Cowboi, or Nana Plaza, all of which are reasonably close. For some reason, girly bars have never been a part of the Khao San Road nightlife offering.
There are, however, lots of Bangkok girls working as freelance hookers. They hang around the bars and restaurants looking for customers.
Basically, if you really need to do the deed, just look for a girl you would like to spend the night with and let her know that you "like" her. I can almost guarantee that you'll be having sex soon after...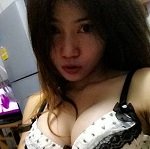 There are tens of thousands of Thai girls searching for romantic adventures with western men online. You can easily find good-looking girls for casual sex and fun times, or someone suitable for something more serious with:
Nine times out of ten, a Bangkok girl in this area of the city will try to get a drink or two out of you, and then the two of you will have the perfect opportunity to discuss your desires, and the impact that it will have on your wallet.
By the way, don't automatically assume that you will pay less than you would if you were to pick a girl from one of the a-go-go bars in Bangkok. From my experience, most of the freelancers that do frequent the Khao San Road nightlife scene are super-hot, and many of them view themselves as being more "high-class" than the bar girls.
Most ladyboys in the area are quite open about their birth gender, but if you are drunk and you don't seem to care either way, many of them simply won't mention it until you get back to your room. I have lived here in Thailand for many years, and I am not easily fooled, even if it means I have to have a quick feel to make sure there are no hidden surprises.

Khao San Road nightlife & illicit drugs
Please, if you value your freedom and your life, do not attempt to buy drugs here or in any of the little roads and alleyways in the vicinity.
Khao San Road nightlife can be electrifying, and it is easy to get carried away and do something silly. Reggae bars in the area have got a reputation for providing things that they shouldn't and, with Police raids not exactly uncommon, you could end up being tested at a really inconvenient time…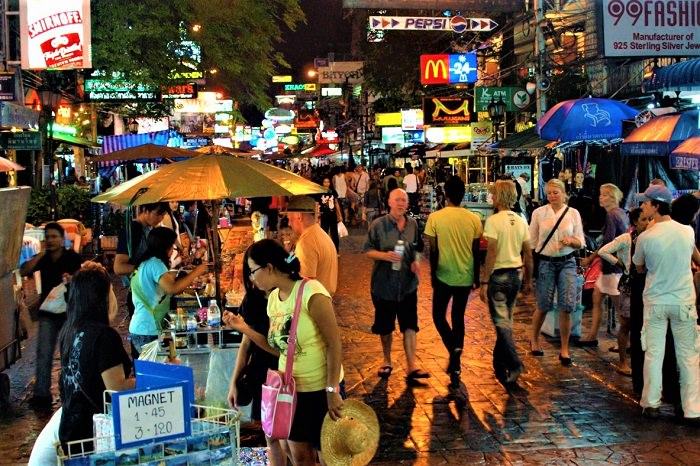 A typical scene on Khao San Road.
I went on to become quite good friends with the owners of one particular Reggae bar, and I must admit to having bought weed there on a few occasions.
One night, just as I had been handed a tiny packet of the green stuff, a policeman came down the alleyway very slowly on his motorcycle. As he came alongside me he looked at the one owner, who I noticed shake his head, as if motioning to the policeman to pass by.
It was hardly noticeable, but also unmistakable, and I immediately knew that the young Thai owner had just saved my butt.
Several months later, when I was out enjoying the Khao San Road nightlife again, I was forced to sit at the bar adjacent because I was with a few friends and there wasn't enough space for us.
I can clearly remember that there were two backpackers sitting there, and when a policeman came past he looked at them and then glanced at the owners. On this occasion neither of the owners shook their heads. In fact, they basically acted as if they had not even seen the policeman.
Within the space of about 5 minutes, three policemen arrived and the two backpackers were escorted away. What happened to them is anyone's guess…
On another occasion I overheard a group of Scottish friends talking about buying cocaine. The one woman in the group was clearly quite a bit older than the rest of them, and she was quite loud, so it wasn't hard to hear what she was saying. Anyway, after much debate, I heard her telling her friends that if you want to buy drugs, just look for Nigerians and then speak to them.
Thai Dating Mega Book
For anyone who wants to impress the loveliest ladies in Thailand, and win their hearts, my instruction rich mega book is here for you: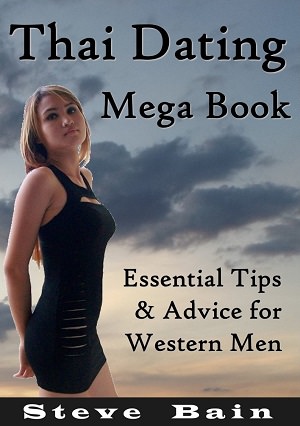 Find beautiful, trustworthy girls for long-term romance, or fun-loving ladies for casual sex with no-strings attached.

Learn all about Thai Dating Culture, what to talk about, what to avoid, how to present yourself, and how to impress.
Comes with my ongoing support, i.e. you'll be able to ask me questions and get my answers.
ONLY $27.00
Whilst you may not see them, Khao San Road is full of cameras and undercover police officers. Contrary to what you may have heard, the police know their environment and they know how to catch drug users, even if it is only to try and extract large sums of bribe money out of them.
Khao San Road nightlife in a nutshell
I hope this short article doesn't make you think that the Khao San Road nightlife scene is one to dodge, because it is actually a really nice place. I have never been harassed by prostitutes, and I have never had anyone coming over to me to offer me drugs or anything illegal. Sure, it is there if you want it, but if you are not looking for it, you won't see it.
Generally speaking, if you want to find some nightlife in Bangkok that is more focused on the commercial sex industry, then any of the three main red light districts is a better choice for a drink or two. In particular have a read of these true stories about:
Patpong - the oldest naughty boy area

One of the big Khao San Road attractions is that, more than any of the alternative nightspots in Bangkok, it caters for a really mixed bag of visitors. It is probably the most cosmopolitan area of the city. Also, there is an abundance of really awesome street food, and you can be 100% certain that the food is wonderfully fresh because of the high turnover.
My only gripe is that the restaurants and bars are no longer allowed to stay open all night. Nonetheless, if you want to enjoy a few carefree evenings watching the world go by, then the Khao San Road nightlife is definitely one part of Bangkok that you will want to experience.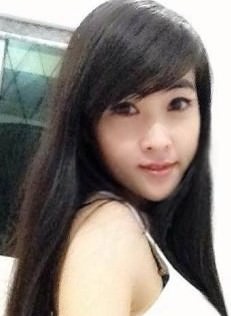 This lovely petite young lady, 28 years old and only 47kg, is looking for a western man to be her boyfriend. If you would like to meet up with girls just as lovely, you can with

My Recommended Dating Site: