Thai Dating Sites; a True Story
By Peter (from Sweden)
I got involved with Thai dating sites following the death of my wife in Sweden; I decided that I would relocate to Thailand to enjoy the years of my retirement there. I had been made aware of the attractions of living in Thailand by some of my friends who had already moved there.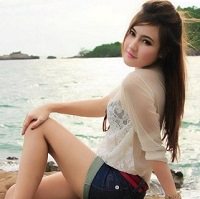 If you want to date a sexy, younger Thai lady that you can put your trust in, don't go looking for her at a bar. Thai bar girls can be lovely, but they're not great at loyalty... online dating is much safer, but check:
I was a little unsure about the move as I had never been there before, but my friends all assured me that I would really enjoy it. I am quite a cautious person but I agreed to give it a chance and booked my flights for the following month.
During the weeks leading up to my trip, I began to research many things about the country. Using the internet I learned about the different places, the culture, the climate and the food. I also began to think about Thai dating sites; my inquisitiveness led me to a number of online sites.
There are a whole host of Thai dating sites that specialise in helping western men meet Thai girls. I joined quite a few of these sites and uploaded my profile. I had never used a dating site before, so I was a little unsure when it came to creating my profile. Of course, I wanted to meet an attractive lady that would ideally have similar interests to me.
I am 62 years of age and was advised against looking for a Thai girl that was too young. Whilst this reduced the chances of meeting a beautiful young lady, the benefit would be compatibility. Unfortunately I did not take this advice on board at first.

Traditional dance events in Khon Kaen is commonplace.
My early mistakes with Thai dating sites
I created my profile on various Thai dating sites using a photo from ten years ago. I stated my age as ten years younger than I actually was. Appearances were very important to me and I wanted to meet a Thai girl that was very attractive. As soon as my profile was created and showing in the search results, I began to get lots of messages from interested girls. Many of them were no more than half my age and it was a real boost to my ego.
I began chatting to three particular girls on a regular basis. At first it was fun and nothing seemed very serious. However, as things started getting a little more serious and questions were raised about meeting in person, I realised that this was not going to work.
I had made false claims about activities that I enjoyed so that the girls would be more interested in me. Then there was the issue of my real age. I was deceiving these girls and, having thought about it for a while, came to the conclusion that this was not conducive to a long-term relationship. Any relationship that is based on lies does not have much chance of succeeding. The whole point of joining these Thai dating sites was to find a suitable long-term partner. There was very little chance of that happening by using my existing profile.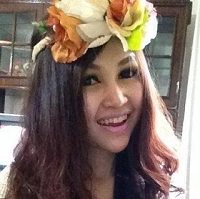 Contrary to popular opinion, Thai girls make excellent wives if you choose wisely. But don't select a long-term partner from a tourist area and hope for the best, it's far too risky. There are much better options online so see:
Changing my online profile
I decided that the best thing to do would be to go back to the Thai dating sites drawing board and change my profile. This time, I created a profile that was an honest reflection of my true self. I used recent photographs and stated my correct age. I listed my real interests and hobbies and included information about the type of girl I was looking for. To my surprise, I continued to receive interest from girls. It was quite clear that the girls who were now responding were much older. However, I felt more comfortable chatting to them.
Two girls in particular interested me. Ann and Ja were both from northern Thailand. It appeared that I shared many similar interests with each of them. I enjoyed chatting to them regularly and had no problem using a video call. When I had my previous profile, a video call just wasn't possible due to my out-of-date profile information.
For the next couple of weeks I continued chatting to both girls. Ja was working in Bangkok whilst Ann was in Khon Kaen. At that moment in time I did not have a particular preference for either girl. However, when I learned about their respective locations, I decided that Ann would be much more suitable. I already had two friends living in Khon Kaen which would make the transition much smoother. Ann was 42 years old and worked as a masseuse. We agreed that we should meet when I arrived so that we could talk to each other personally.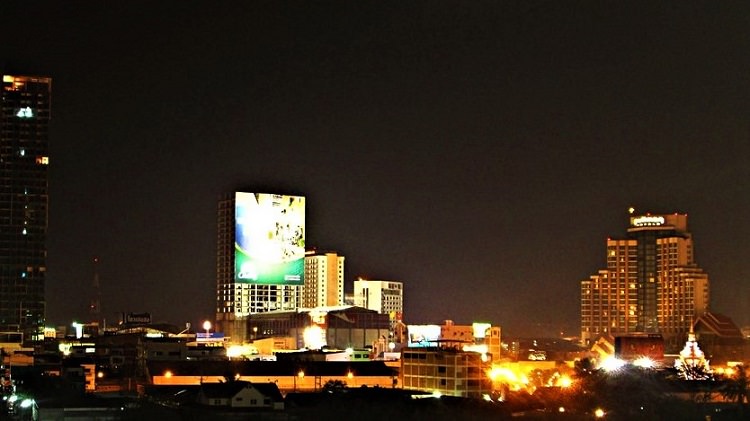 Khon Kaen at night... it's a fairly quiet city.
Meeting Ann for the first time
I was not nervous at the thought of meeting Ann for the first time. During the flight to Thailand, I realised that I had certainly made the right choice by offering an honest profile of myself. We had talked extensively online and enjoyed numerous video calls. She knew almost everything about me and I knew a lot about her. What was there to be nervous about?
We agreed to meet in a local coffee shop that was located near my hotel. I had spent the previous evening with my friends in Khon Kaen and they had offered me advice relating to my upcoming date. This was my first date for over thirty years and I felt a little rusty.
When I arrived at the coffee shop, Ann was already waiting inside. She was dressed very well and had a totally different demeanour to the Thai girls that I had seen in some of the bars the previous night. She was just a regular lady, free of the baggage that came with working in a bar. I gave her a bouquet of flowers as a present together with a bottle of perfume. We chatted for hours and the conversation was natural, just as it had been when we were chatting online.
As a regular Thai girl, there was no chance of Ann accompanying me back to my hotel room and I did not even suggest it. We did, however, make plans to meet again the next day when she would show me various places around Khon Kaen. I was interested in how she lived, where she lived and where she worked, so she agreed to show me everything.
I was shocked to find out that she lived in a tiny room at the back of the massage shop where she worked. This is the only information that she had withheld from me and I could understand why. She was a little embarrassed about where she lived and I felt sorry for her.

Planning for the future
I spent four lovely weeks with Ann. The time seemed to pass so quickly but I was certain that I had met a lady with whom I could spend the rest of my life.
Related Pages

For more Thai dating info/stories , click below:
I put a deposit down on a condo close to where she worked and paid for the next three months in advance. I had grown very attached to Ann and felt much more comfortable knowing that she was not living in the back of that shop.
I returned to Sweden and made arrangements to sell my home. I sold most of my possessions and took the necessary steps to arrange for a retirement visa for living in Thailand. Ann and I have been happily living in Khon Kaen together for over four years now.
We continue to enjoy each other's company and are planning on getting married next year. If I had not taken my chance with the Thai dating sites this would certainly not have been possible. Just be honest from the start and you have a much better chance of enjoying a happy, long-term relationship.
Key Learning Points:
Honesty about your appearance is a must if you ever intend to meet anyone in person. If you don't intend to meet up then I see little harm in telling a few white lies if it will give you the confidence to start chatting with the girls online. Chatting is an important art to master on Thai dating sites, but when the time comes to start a serious search, be honest.
If you think that you are too old to get back into the dating game then you should think again. There are many men of similar age to Peter that have enjoyed plenty of success with Thai dating sites.
Whilst I might have some concerns with a young girl working as a masseuse in one of the tourist areas, I don't think that it need be a major concern with a mature lady working in rural Thailand. In these circumstances it is likely to be the real thing.
Giving gifts is a good thing, but it isn't necessary on a first date. It seems to have done no harm in this case, but I'd shy away from giving a bunch of flowers because it is a bit showy... some regular Thai girls might be a little embarrassed by it. The bottle of perfume is a more discrete gift, so that's a better gift in my opinion.
Whilst things seem to have worked out well for Peter, I do feel that he has moved into this far too quickly. Ann may be the perfect lady, but how would you know if you have no experience of other Thai ladies? Buying a condominium off the back of a 4-week acquaintance with the first Thai girl that you've met is not a recipe for success that I can recommend but, if it has worked out for the author, then he has my congratulations.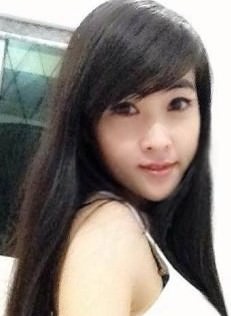 This lovely petite young lady, 28 years old and only 47kg, is looking for a western man to be her boyfriend. If you would like to meet up with girls just as lovely, you can with my
Recommended Dating Sites: