Patong Girls & Nightlife; my story
By Shane (from Hua Hin)
Prior to my first experience of Patong girls and the nightlife on Phuket I was brimming with excitement. I couldn't wait to experience the bar scene, and I was especially looking forward to a soapy massage like the one I had been told about by my friend at work in the UK.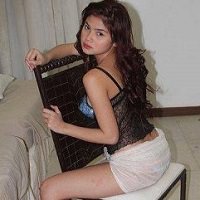 Modern technology is having a big impact on the bars in Thailand... the best girls have always been reluctant to work in bars for fear of being seen by someone from their hometowns, but there are lots of girls online at:
My first Thailand adventure would go on to change my life forever.
I had arrived on Phuket Island for a two week break along with Mike (not his real name), a lifelong friend of mine. The two of us became friends just prior to me completing my two years national service as a Sapper in the South African army.
In fact, we met each other while I was home for my last seven days of leave before my national service would be over.
Seven years later we both moved from our home country to the UK to work in the North Sea. We worked together and we even stayed together in a big old farm house, along with Mike's brother and another lifelong friend of ours.
It wasn't long before we started hearing a lot of interesting things about Thailand, Phuket, the nightlife and the Patong girls. Being young, free and single guys, we soon found ourselves on a plane to Thailand.
So, here we are in the Land of Smiles. No words can even begin to describe the impression this visit made. Wherever you look you're greeted by smiling faces; the Patong girls were all incredibly friendly; the weather was great; the beaches fantastic; the food divine, and of course then there was the nightlife.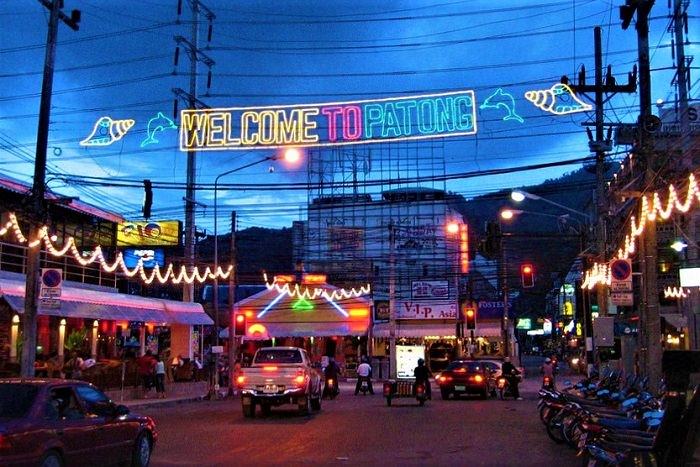 Patong just a few short years ago.
Patong girls are just so amazing. It's one of the reasons why so many very smart men come here; they fall hopelessly in love with the wrong Thai girl, and then they end up having to go back to their own countries, alone and broke.
It is a matter of their little heads controlling their big heads. To be honest, a similar thing could have happened to me on more than one occasion.
Personally, I think it is virtually impossible to accurately describe Phuket escort girls to people who have never been to Thailand. They are beautiful; they are charming; they are well mannered and as sweet as sweet can be. The problem is that it is the naughty Thai girls that are often the most irresistible.
Anyway, to say that Mike and I both fell in love with Thailand would be an understatement. It would be closer to say that we were both completely and utterly BLOWN AWAY!

Time to meet some Patong Girls
After having several cold beers and then dinner on our first day in Phuket, Mike and I were eager to get out and see firsthand if all the stories we had heard were in fact true.
A short way from the guest house where we were staying, we had seen a large venue called "Banana Club" and since we both had dirty minds, we thought the name was a dead giveaway; that this must surely be a place where all will be revealed.
Sadly, we were hopelessly wrong so we finished our beers and we left!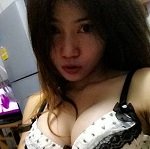 There are tens of thousands of Thai girls searching for romantic adventures with western men online. You can easily find good-looking girls for casual sex and fun times, or someone suitable for something more serious with:
As far as female entertainment is concerned, things in Patong, the area where we were staying, were not looking that great at all. Well, at least not until we decided to take a stroll up Bangla road, which had plenty of bars…
Keep in mind though that neither Mike nor I had any idea of what to really expect in the bars. I'll put my hand up now and say that we were DEFINITELY not prepared for what we saw in the bars that line Bangla road.
There must have been several hundred scantily dressed Patong girls dancing on stages and mingling with customers. Just hang on a minute, there was no way I was just going to stroll bravely into one of those bars.
Mike, despite his large size, was quick to agree with me that we needed to go back to the drawing board for this one; we needed to find a safe place to have a beer and reassess the situation.
After a couple of beers and one or two glasses of Jack Daniels and Coke, we were ready to conduct another reconnaissance mission.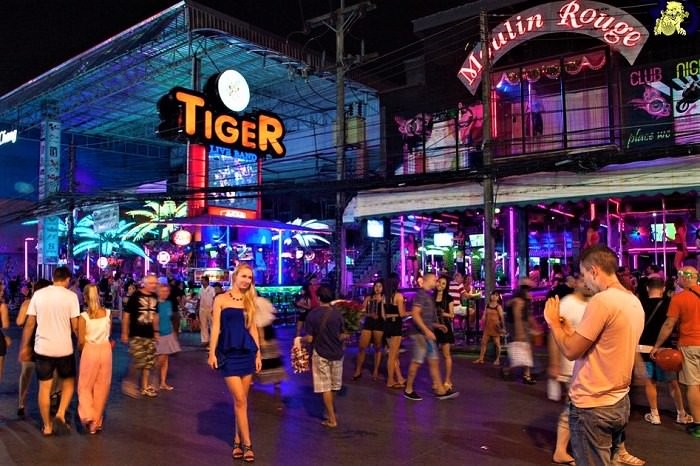 Patong today, much bigger, better and more developed.
This time we found a relatively "normal" bar directly across the road from a totally crazy looking a-go-go bar, so we decided to sit there and have another beer.
Our next step would be taking the plunge and just walking straight across the road, into what would surely turn out to be paradise on earth.
Then we spotted it; there was another door on the other side of the bar we were sizing up. Right, time to drink up and head on over! If things were too much for us in there, we would just walk straight through and leave through the other door.
Fortunately, we never had to try and flee, and just as well really because there was no door on the other side; there was only a giant mirror.
There were Patong girls everywhere; waitresses, dancers and pole dancers!  I lost track of how many drinks we had in there, but I remember it being an unforgettable night.

The morning after the night before...
The next morning I heard a knock on my door and it was Mike. He was smirking and winding me up about not being able to perform with the Thai girl I had brought back to my room the night before. What girl; what the hell was he on about?
Thai Dating Mega Book
For anyone who wants to impress the loveliest ladies in Thailand, and win their hearts, my instruction rich mega book is here for you: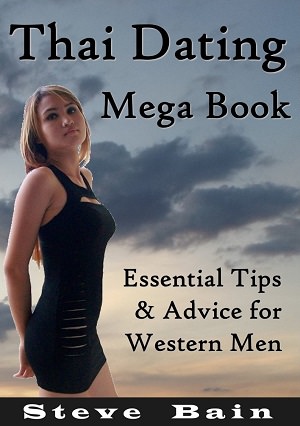 Find beautiful, trustworthy girls for long-term romance, or fun-loving ladies for casual sex with no-strings attached.

Learn all about Thai Dating Culture, what to talk about, what to avoid, how to present yourself, and how to impress.
Comes with my ongoing support, i.e. you'll be able to ask me questions and get my answers.
ONLY $27.00
Mike then proceeded to tell me that we had both taken girls back from the bar, but that my one had knocked on his door shortly after we got back and asked him to tell me she would come back in the morning because I had fallen asleep, and I had already paid her.
Imagine how shocked I was when a girl did in fact arrive just a few minutes later. Oops, I was sober now and certainly not brave enough for any saucy antics. Instead, we joked a bit about what had happened and then I told her no problem; she can just keep the money because, after all, she had been amazingly honest.
On our second night we hit the bar area again, but neither of us were interested in picking up any Patong girls. Instead we just sat and had a few drinks and soaked up the vibrant atmosphere. The next day, shortly after lunch we headed back to our guest house after having spent the morning on the beach.
When we arrived we sat down to have a beer at the small bar out front and, before long, Mike and I started speaking to an Australian guy. As was to be expected, we soon started speaking about the bars and the Patong girls, and of course Mike had to tell him about me bringing a girl back and then falling asleep before I even got around to doing anything.
At around this time, he asked if either of us had been for a soapy massage.
Now, if you've never heard of this massage then let me tell you that they are absolutely magical... and full of sex! If you want to read all about how I got on with one, and the Patong girls in the parlor, you can do that right here: Phuket soapy massage.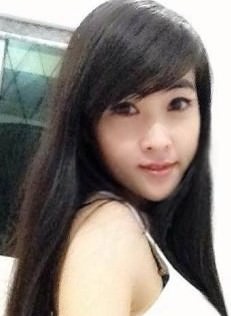 This lovely petite young lady, 28 years old and only 47kg, is looking for a western man to be her boyfriend. If you would like to meet up with girls just as lovely, you can with

My Recommended Dating Site: