Dating Thai Girls Online
By Suphanee (from Thailand)
Here are some interesting facts about dating Thai girls online as seen from the perspective of a Thai woman... and written by one! You always hear from western guys' experiences, but how about first hand experience from a Thai girl who has been using dating sites in Thailand for a while?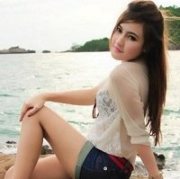 If you want to date a sexy, younger Thai lady that you can put your trust in, don't go looking for her at a bar. Thai bar girls can be lovely, but they're not great at loyalty... online dating is much safer, but check:
A major selling point of the dating sites is that you can travel alone and easily arrange to meet up with girls before you get to Thailand. The best sites to use for this are:

ThaiFriendly

Back when I was 15 years old, my English was really bad and I was too lazy to go to a tutor school. So, I started watching Hollywood movies with subtitles and translating music lyrics which helped a lot. Then, one day, a friend told me about internet chat-rooms and how they can be good for practicing English. That was when I first started to experience the online dating scene.
It was also my first time seeing dick pics! I realised what it is like to be a woman on the dating sites... you always get dick pics sent to you and it is very unpleasant
Thaifriendly has a web design that is way different to the other dating sites; you can comment on photos and profiles and it is common to see photos of women in their bikinis and underwear. Some profiles have many photos...one can have 20 photos of herself in her underwear!
This site also has a Thai language service that allows none-English speakers to translate messages into Thai language; it is not perfect though, and this can be a hurdle when dating Thai girls who don't have a good understanding of English. Many messages that western men send to us get translated poorly, which does lead to confusion.
Dating Thai girls in Pattaya doesn't start online as often as it should...
If you are into ladyboys, Thaifriendly is the place for you since you can search for ladyboys specifically.  However, sometimes you have to make sure that they have the same goals as you.
Another fact about Thaifriendly that I should mention is, though it is unofficial, it is very obvious to see that some women (and ladyboys) are not looking for relationships, but part time work…
If you have a look at their profiles you can see comments from other users, and that is how you can find out what the person you are interested in is looking for.  It is very common to find comments such as "last night was amazing, hope to see you again (wink wink)" or "amazing body, khun suay mak mak (you are very beautiful)."
Or even more obvious, they will just mention what they want in their profiles.
On the other hand, there are normal Thai girls who use Thaifriendly to find western boyfriends as well. There are couples who met through Thaifriendly and got married and now live happily together.
None of my western friends use Thaifriendly but since the website was mentioned in a popular Thai online community about finding white guys on the internet, more and more Thai girls are starting to use it. I never signed up as myself, but I did sign up using fake information so I could have a look around and see if I liked the website. I found out that I did not like it because I don't like putting photos of myself on the internet.
And oh, going through all the profiles and reading comments is fun!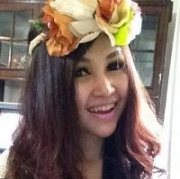 Contrary to popular opinion, Thai girls make excellent wives if you choose wisely. But don't select a long-term partner from a tourist area and hope for the best, it's far too risky. There are much better options online so see:
Tinder
Like other major cities in the world, Tinder has a following in some cities of Thailand. On Tinder, the proportions of local women, expats and western travellers are almost the same. The difference between using Tinder in your hometown and using it in Thailand is that you will get more matches in Thailand; Bangkok especially. Tinder is very popular in Phuket and Chiang Mai, but it is not well established in other places (even Samui and Pattaya, surprisingly.) Tinder is particularly popular with office girls and university girls, but it is also well used by travellers and expats.
There are a few happy endings too; a few of my friends met their partners through Tinder.  One of my friends met his Thai girlfriend on there and they have been dating for a year.
One possible problem that you should know about is that your Tinder profile will connect with your Facebook profile, so it is common to stumble upon your co workers or your Facebook friends on Tinder (Editorial Note: - this is the reason why I don't recommend Tinder. If you meet the wrong girl she can get in touch with your friends, family and work colleagues - and some scumbags will threaten to do exactly that!)

Related Pages

For more Thai dating info/stories , click below:
I would say Tinder is a good place to look for office girls or university students, but you might find it a bit harder to get matched if you are more than 50 years old because it is most popular with young people searching for other young people.
If you are between 18-35 years old and have decent profile photos though, it is another story… One of my guy friends tried using Tinder in Thailand and he got matched with 50 girls that day!
The range of online dating profiles vary in terms of 'sexual liberation'...
...but you should always be on your best behaviour. Good manners are very important when dating Thai girls.
PoF
Before Tinder, PlentyofFish (PoF) was probably the most popular dating site in my opinion. It is still popular in Thailand and I used it for a while with some good experiences on it. The best thing about PoF is that it is completely free and you don't have to connect your profile with your Facebook profile. There are members in almost every province of Thailand, Northern and North Eastern Thailand especially, and you can filter your search by province if you wish.
There are more Thai women who use PoF in Thailand than western women and most of them can communicate in English, although it is not perfect. The site is popular among Thai university students as well. Unfortunately, I have found that there are several scammers on the site, more dick pics than I can handle, and not many legit guys to be found. So, this could be to your advantage if you want to use this dating site properly.

OkCupid
I have had a very positive experience using Okcupid in Thailand. A few of my guy friends met their partners there as well and almost everyone I know who uses Okcupid in Thailand has had positive experiences with it. Based on my experience, most guys on this site (in Bangkok especially) are expats and they are not looking for Thai girls in particular. There are a few unwanted dick pics, but it is not that common. For women, I would say about half are locals and half are westerners, and it can be a bit more difficult to get responses back, although it is not impossible.
Here is a tip if you want to be successful on this site; put more effort into making your profile look good. A few of my female friends told me that they wouldn't mind messaging first if they found an interesting profile. Age is not that important on OkCupid as long as your profile looks good.

Caveat about Dating Thai girls online

These are not the only interesting facts about dating Thai girls online and there is one more important piece of advice that I will offer you now – before starting your relationship with a Thai woman be aware that there are cases where men get tricked into paying a lot of money or, even worse, lost everything to the woman they met online. This can happen to you too and you have to be careful about it.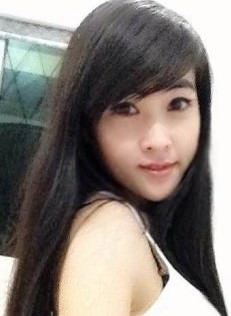 This lovely petite young lady, 28 years old and only 47kg, is looking for a western man to be her boyfriend. If you would like to meet up with girls just as lovely, you can with my
Recommended Dating Sites: