Bangkok Gogo Girl Story
When it comes to Bangkok gogo girls, I routinely have friends asking me all sorts of questions about what goes on behind the curtain. In particular, friends who are single and who are planning a holiday in the Land of Smiles are very curious.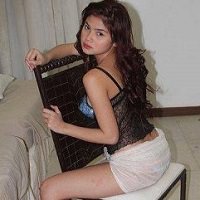 Modern technology is having a big impact on the bars in Thailand... the best girls have always been reluctant to work in bars for fear of being seen by someone from their hometowns, but there are lots of girls online at:
Of course, many of them have already heard stories about Thailand's night life, but most of them are not prepared for what really awaits them.
Quite a few of my friends have also commented on the fact that Thai strip clubs are totally different to strip clubs in places like America, and some have quite rightly said that in terms of quality, Thai strip clubs simply cannot be compared to those in places like the United States and elsewhere.
Naturally, most of my single friends who have been over here soon forget all about the clubs in their own countries the minute they step foot in a Thai a-go-go bar. Let's not forget, these are single guys, and they are over here to have a good time.
At the end of the day, they couldn't care less if they get to see a high-class strip show or not. The shows they can see in Thailand are nothing like the shows they can see in their own countries, and they are obviously a hundred times more affordable.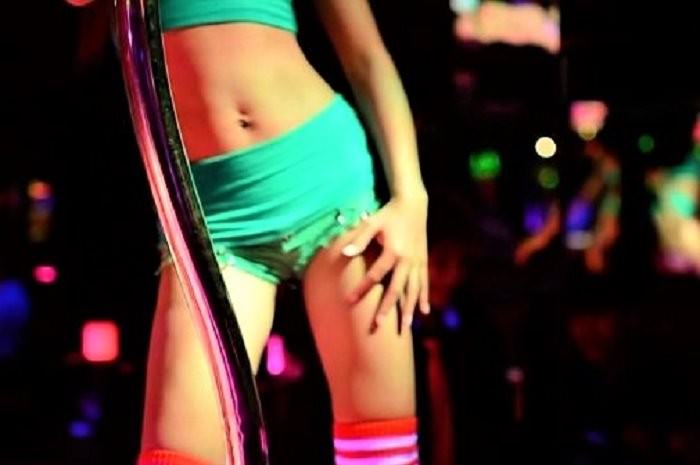 The chrome pole bars in Bangkok are world renowned.
Also, Bangkok gogo girls really know how to win you over, and a lot of them are doing this sort of job because they genuinely enjoy doing it. In all my time here I've never come across any working girls in Bangkok who aren't free to leave anytime they choose.
For many of them (not all) it's a lifestyle that they come to enjoy. Being able to sleep and eat all day and then party it up every night is addictive, not to mention the fact that they can make seriously good money these days.

A Bangkok gogo girl called Joop

By Shane (from Hua Hin)
I'm by no means an authority on strippers all around the world, but I have been to one or two clubs in South Africa, a few in the UK, a few in America, and many different ones in Bangkok and elsewhere in Thailand.
So, how do Bangkok gogo girls compare to the strippers I've seen elsewhere?
I personally enjoy the Bangkok scene more. I think that Bangkok girls are generally better looking, and they are more fun to be with. But, Bangkok gogo girls do have some negative qualities as well.
One of the things that really bugs me is the way Bangkok gogo girls always try to get free drinks from customers. No sooner have you sat down before at least one of the girls will be asking you to buy them a drink. In other clubs I've been to in places like the UK and America, girls can get fired if they get caught asking customers to buy them drinks, but in Bangkok and all over Thailand for that matter, it's the norm.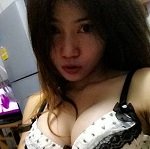 There are tens of thousands of Thai girls searching for romantic adventures with western men online. You can easily find good-looking girls for casual sex and fun times, or someone suitable for something more serious with:
Buying drinks for a drop-dead gorgeous lady may seem like a good idea, but these drinks cost way more than usual because the girl gets a commission, and half the time they are scamming you as well. For instance, they'll ask you for a Jack Daniels and coke which will add about 250 Baht to your bill, but what they actually order is nothing but a glass of Coke, which means even more commission.
Don't get me wrong, I don't actually mind buying a few overpriced 'lady drinks' if I'm having a great time, but when every other girl in the place is asking you for a drink, well, then it really can end up costing you a small fortune.
Another thing which I don't like about Bangkok gogo girls, and it is something I have seen quite often, is when they perform a show which they obviously aren't interested in.
When I was in the United States I visited one particular club on a number of occasions, not least because of the nightly lesbian act. Both the girls not only looked awesome, but I would have bet my life on it that they genuinely loved performing with each other.
Sure, you do see some convincing lesbian shows in Bangkok, but quite often, it is pretty damn obvious that the girls are just going through the motions. As I have said though, this is not always the case.

A crazy girl stating her case
Before I continue, I just want to emphasize the fact that in Thailand, it is rare to come across a dedicated strip club. Instead, you need to visit the a-go-go bars. The authorities have clamped down considerably over the years regarding what goes on in these places, so don't expect to see nude girls in every place you visit, but you can still find such delightful places.
Remember, I did say that not all Bangkok gogo girls are the same, sometimes you stumble across a real gem.
Patpong in the daytime.
A few years back I remember going to a gogo bar in Patpong, one of Bangkok's top three areas for adult entertainment, and it was in this club that I met Joop (not her real name). I still see Joop quite often and we often have a good laugh thinking about some of the antics we used to get up to.
I can't remember how many times I had already been to the bar where she worked, but one night I asked her if she actually enjoyed doing her nightly lesbian act. When she said yes I was not totally convinced, so I asked if the show was just an act. When she and the other girl kissed it was obvious they were in fact kissing, but I thought the other oral action was faked.
Well, on this particular night, she went up on stage as usual when it was time for her show, but every once in a while she would sort of look in my direction with a slight smile on her face. Every other aspect of her show was the same as it always was, but this night she seemed to have something on her mind.
I must admit, Joop and the other girl really knew their stuff, and I'd be a liar if I said their shows never turned me on.
Anyway, on this night, immediately after the show ended, Joop and her partner both got off the stage and immediately covered their bodies with a type of wrap, similar to a sarong. As usual, Joop came straight back over to me and whispered in my ear that she had something for me, and asked me if I want it, but she would not say what it was.
Obviously I said yes, and before I knew it, she threw her arms around me and gave me a seriously passionate kiss, then pulled away and asked me if the kiss tasted sweet… Good on her for catching me out like that, and good on her for getting several customers to cheer and clap.
I know that what you have just read might make you cringe, but I thought it was quite funny. As I have already mentioned, Joop and I still see each other even though she no longer works as a stripper. She's a lovely women and, despite the work she used to do, I admire her for putting her kids through school.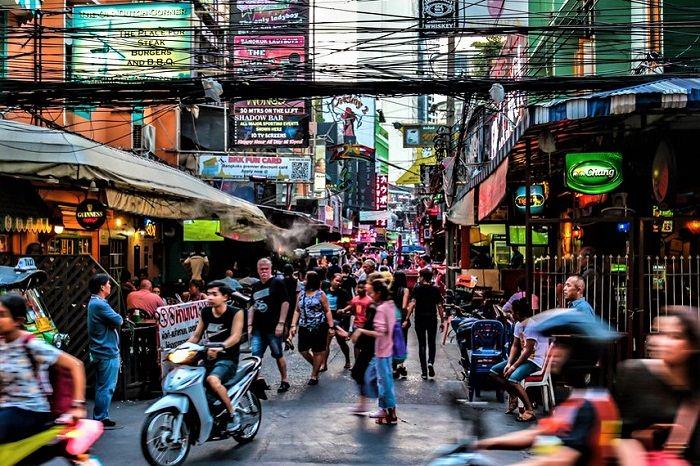 Soi Cowboy during the day.
I'm sure there will be many who disagree with me, but I think that most Bangkok gogo girls are really nice people to be with, and most of them are truly adorable and very polite.
Sure, many of these girls will try to get as much as they can out of you, but this is Thailand I'm afraid, and if one girl doesn't try to fleece you, the next one will. Don't flash your money about, and try not to be fooled by a sexy body, a sweet mouth, and good looks.
I've been with a number of Bangkok gogo girls over the years and I have always had a great time. I have also never been fleeced, although I have often spent way more than I should have…

Thoughts about Gogo Bar Girls
Complaints about the quality of service that you get from Bangkok gogo girls and other bar girls have been doing the rounds for a lot of years, and I don't doubt that they are justified. The industry has been evolving towards a more western style model where things are more business-like and usually restricted to short-time liaisons.
The girlfriend experience is all but gone in Bangkok, but it still survives in Pattaya for the time being. Ultimately, the ability to find a sweet holiday companion in the bars will disappear, and online dating will take over as the means for finding long-time partners.
I wonder if this will lead more guys to get into permanent relationships that perhaps shouldn't, because the dating sites do have a lot of gold-diggers hoping to take advantage. Keeping a bar-girl at arms-length makes obvious sense.
With regard to Bangkok gogo bar girls, they're still friendly and a lot of fun to be around, but these days they have the confidence to demand much higher fees. The days when they would reply to your morning-after-question about how much you owe by saying "up to you" are long gone.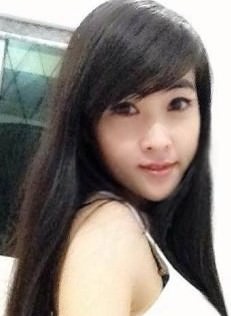 This lovely petite young lady, 28 years old and only 47kg, is looking for a western man to be her boyfriend. If you would like to meet up with girls just as lovely, you can with

My Recommended Dating Site: