Udon Thani Girls

(Sex & Dating)
Udon Thani girls, with regard to their interest in western men, are unique amongst the girlfriend and sex options in Thailand in that they almost exclusively partner with expats and long-term visitors rather than holiday-makers.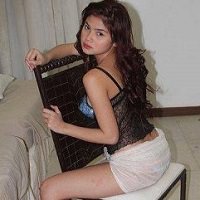 Modern technology is having a big impact on the bars in Thailand... the best girls have always been reluctant to work in bars for fear of being seen by someone from their hometowns, but there are lots of girls online at:
The city is too far off the beaten track for most tourists, but it does have a number of advantages for anyone who is looking for a new home in a faraway destination.
Chief amongst the advantages of living in Udon Thani are:

The ultra-low prices
The traditional friendliness of the Thai people there
The close proximity to Vientiane (Laos) for visa runs
The expat community regard the city as one of the last vestiges of Thailand that has built up a sizeable foreign contingent whilst remaining relatively untouched by foreign culture… and they aren't always appreciative of sites such as mine that bring it under the spotlight!
They tend to want to preserve all that is good about the place for as long as possible by keeping it all a secret, so apologies in advance to those expats. My site only has a small readership though, so you needn't concern yourself about any in-flood of tourists any time soon.
You should be aware that the Udon Thani bar girl and nightlife scene, is much smaller than the main adult nightlife hotspots around Thailand. The expat population here is significant but it is nowhere near being able to support the sort of industry that millions of tourists, all going out every night, can support.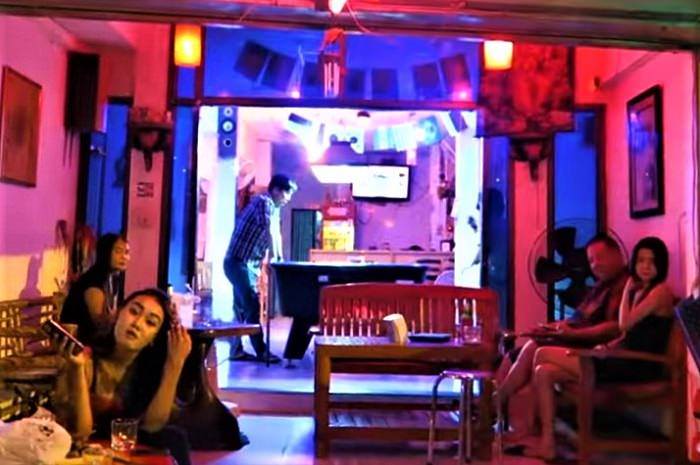 Bar-girls in Udon Thani.
The styling of the bars that do exist are, however, very similar to the beer-bar complexes that you find in the main tourist areas. Simple square bars with seating around three sides is typically what you get.
They'll be staffed almost exclusively by local Udon Thani girls, Thai men don't often work here. The girls will offer all the same 'services' that can be found elsewhere. You're unlikely to find many world-class stunners working in these bars, but there are some reasonably attractive ladies and they are always pleasant lot to talk to.

Day and Night Complex
The main bar complex is called the Day and Night complex and it can be found on Soi Sampantamit (the Udon Thani red light district). There are other bar complexes to be found but this is by far the best known. As the name suggests, it is open pretty much whenever there is a paying customer in the vicinity.
The Udon Thani bar girls that you'll find working here are friendly and good fun to be around. The usual clientele that they get are an older bunch of westerners, which is what you would expect since most of them are expats, but the girls themselves tend to be in the 20 to 40 age group.
There are only a few beer bars in the Day and Night complex, maybe a dozen or so, which means that there isn't a huge number of ladies to choose from. If you go on the wrong night you might not find any girls that stir your romantic interest, but you can still have a beer and a chat.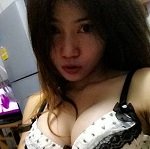 There are tens of thousands of Thai girls searching for romantic adventures with western men online. You can easily find good-looking girls for casual sex and fun times, or someone suitable for something more serious with:
If you are intending on getting cozy with several local bar girls, be aware that they can easily get jealous if you start spreading your affection around. I understand that you may have a lot of love to give, but most Udon Thani girls probably won't appreciate that fact :)
Remember that this is a close-knit community; if you want to have lots of holiday romances then the nightlife scene might not be the best choice – it is better to take your time and find one bar girl that you like and then spend your time only with her.
You can, of course, make up the numbers by seeing different girls from different bar complexes, or from the online community, but keeping your lady-friends away from each other is always a good idea.

Regular Udon Thani Girls
You will not have any trouble at all meeting regular local ladies, especially if you are staying for an extended visit. If you are heading to the city alone i.e. romantically unattached to any Thai girls, then you will be seen as a very eligible bachelor.
If you have a western friend nearby who is involved with a Thai lady, you can bet that she will have plenty of family and friends who she will be keen to set you up with. You should make sure to brush up on the culture gap before attempting to win a local girl over though and, unsurprisingly, I think that my Thai Dating Mega Book is the best place to start..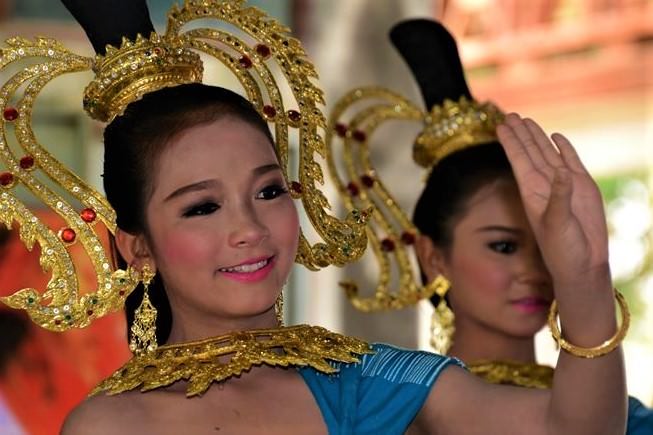 Regular girls in Udon Thani.
You can try my Bangkok suggestion for meeting girls, i.e. approaching them at shopping centers, but it is a bit less likely that you'll meet anyone here with suitable English language skills.
You could give online dating a go; the popularity of the city as an expat location has no doubt spurred interest amongst local ladies in finding a foreign man, and some of them have found their way onto my recommended dating sites.
If you want to go for the shopping center option, there is a good location at your disposal. The Central Plaza shopping mall (see picture below) is home to lots of modern stores and there are some western-style outlets there (including eateries if you get tired of Thai food).
One advantage of meeting a regular girl over a hooker is that she'll be happy to show you a side to the Udon Thani nightlife that you might otherwise miss i.e. that which caters to a Thai clientele.

Udon Thani Sex – Adult Massage Services
Further down Soi Sampantamit, towards 'Nutty Park', you'll find some massage shops. You won't find the big soapy massage specialists that you get in Pattaya and Bangkok, but a happy ending massage in Udon Thani is not that that hard to find.
There are four or five parlors to choose from and, as always, if you are looking for a massage to end with sex in Udon Thani then you are well advised to start with an oil massage… things often progress happily from these humble beginnings.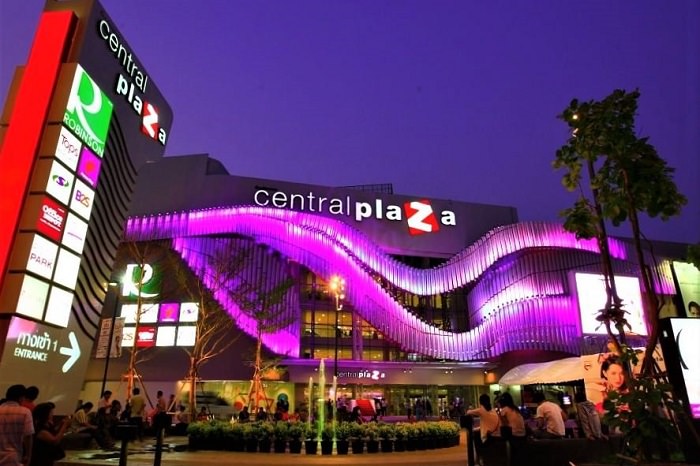 Central Plaza Shopping Mall.
If you want to try one of these shops out, be aware that they often close by 10pm. The nightlife in general tends to wrap up a bit earlier than you might be used to, the older generation that it caters for is not known for starting their nights-out after midnight, so if you want to have a good drink you'll just have to start earlier!

Udon Thani Escorts & Freelance Hookers
The cost of Udon Thani escorts, from the brief research that I did on it, is extortionately high. I've seen overnight prices quoted at 12,000 baht.
This is not what the good lord intended when he created Thailand!
Remember that this is the rural northeast of Thailand where the general cost of living is about as low as it gets, so it is a bit of a disappointment that these costs are so high.
I can't imagine that too many men are tempted by such sky-high prices and if you are considering it then I urge you to give online dating a try because you'll find plenty of girls on regular dating sites that are basically offering themselves up as freelance hookers, and at much lower prices.
For an idea of Udon Thani girl prices, click here.
In any case, getting sex in Udon Thani is a simple enough thing to arrange, so there's no real need for escort girls.
I'm not criticizing the Udon Thani escort girls; if they can get guys to pay these prices then good luck to them. I only ask that they send the contact details of these guys to me because I have a lovely bridge that I'd like to sell to them.

Thai Dating Mega Book
For anyone who wants to impress the loveliest ladies in Thailand, and win their hearts, my instruction rich mega book is here for you: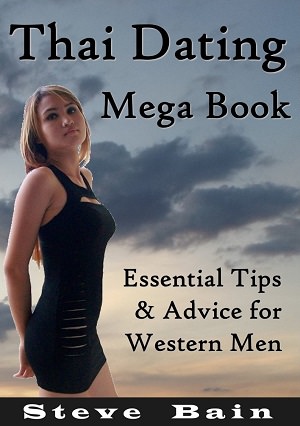 Find beautiful, trustworthy girls for long-term romance, or fun-loving ladies for casual sex with no-strings attached.

Learn all about Thai Dating Culture, what to talk about, what to avoid, how to present yourself, and how to impress.
Comes with my ongoing support, i.e. you'll be able to ask me questions and get my answers.
ONLY $27.00
Crime & Safety
The traditional Thai smiles and friendliness that you'll notice in this part of the country are backed up with very good stats on crime and safety. Virtually all forms of crime, violent or none violent, are classified in the 'extremely low' category, making the Udon Thani nightlife scene one of the safest that you will find.
The only slight concerns occur around corruption and the increase in overall crime over the last few years (but that's an increase from an extremely low starting point to a level that is still extremely low – so nothing much to worry about).
Basically, if you have concerns about crime and safety, you won't find a better ladies to party with than Udon Thani girls.

Final Thoughts about Udon Thani girls
For a relatively peaceful, serene atmosphere away from the youthful exuberance of deafening music and drunken debauchery, the Udon Thani nightlife and girls have much to offer. It/they will suit people who are looking for a place to live a bit better than your typical holiday-maker, but it is also not a lifeless rural back end of nowhere.
There is plenty of fun to be had, and you can find it in a setting where the traditional Thai smile still endures.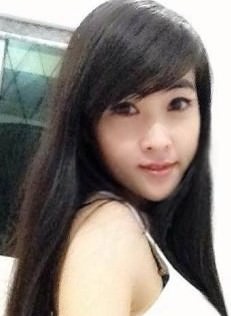 This lovely petite young lady, 28 years old and only 47kg, is looking for a western man to be her boyfriend. If you would like to meet up with girls just as lovely, you can with

My Recommended Dating Site: