A Thai Online Dating Story; Steve and Nit
By Andy (from the USA)

This is the Thai online dating story of my friend, Steve, an American and occasional visitor to Thailand. At 62, he is only a couple of years away from retirement from his well paying civil service job with the US government. Based in Korea, he has been divorced for over ten years and has several adult children from his previous marriage.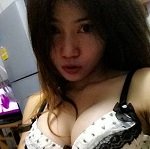 There are tens of thousands of Thai girls searching for romantic adventures with western men online. You can easily find good-looking girls for casual sex and fun times, or someone suitable for something more serious with:
Unlike many other people he actually gets along with his ex-wife well and always stops in to see here when he goes home to Florida, which is home to him when not stationed overseas for work.
Steve was pretty lonely for a long time and found dating Korean women next to impossible in Korea due to cultural issues; Korean women dating westerners is frowned upon. During one trip back to Florida, he was speaking with Joy, his ex-wife, about how lonely he was in Korea and how he was struggling to stay focused on completing his rotation there.
Joy suggested that he consider putting a profile on one of the Thai online dating sites and see what happened. Steve told Joy that he appreciated her advice, but he was not that desperate. He was shocked to here that Joy had met her new husband five years ago online!
When Steve returned to Seoul, he spoke to a couple of his colleagues about it and was surprised to here a couple of them had placed profiles on a couple of sites and were getting tons of interest from women from the Philippines, Malaysia, China and Thailand.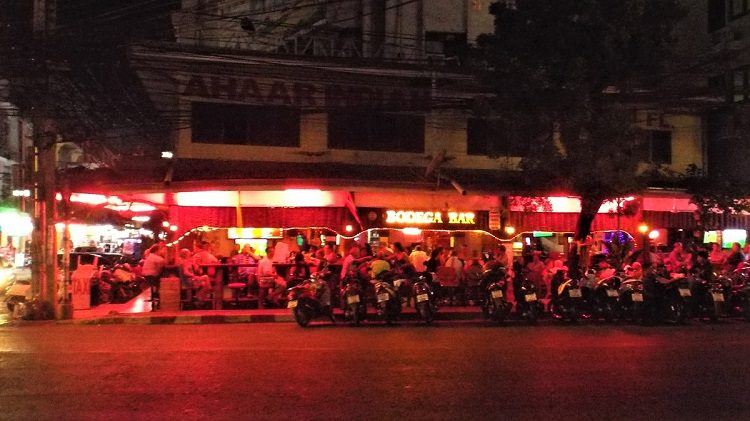 The Bodega Beer Bar, 2nd Road, Pattaya
One of the guys had flown to Manila for a long weekend to meet one of the girls and had a great time with her, he continues to see here every six weeks or so and speaks with her on Skype every day. Steve became more interested in online dating and started looking at the various sites. Within a week, he had placed his profile on several sites and began to receive interest from a number of women from all over Southeast Asia.
One of the women was particularly interesting as she was a 28 year old and from the Philippines. On top of having a great job, she was well educated and beautiful and Steve began speaking with her several times a day via chat, and, whilst they attempted to speak on Skype, there was always a problem with the audio.
Anyway Steve really liked Jess and soon they were talking about meeting up in Manila. Although he wanted to go to Manila, it just wasn't feasible due to work commitments so he decided to fly her up to Seoul for a week instead.
Getting her a visa to enter Korea was not an issue because of his position in the U.S. government and his interaction with the Korean government. Steve put a lot of time into researching flights and preparing to work on her visa when everything came to an end. Jess confessed one night while chatting that she was actually a ladyboy and would not be able to get a visa!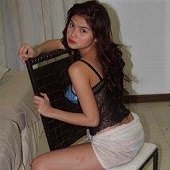 The vast number of Thai nightlife venues to choose from will give you plenty of opportunities to meet girls. But, if you prefer a more slow paced and intimate way of meeting ladies, you might be interested in checking out:
Steve was pretty freaked out about Jess and could not believe that he had not realized that she was actually a guy. In hindsight, he realized that his inability to speak with Jess on Skype was a dead give away that something was not right. He figures that Jess was not actually having audio technical problems, but had turned off the volume so he could not hear his/her actual voice, which is typically a dead giveaway that the person is a ladyboy.
He was really happy that he did not try to get her a visa, as it would have been extremely embarrassing if he had tried. Everyone at the office laughed when he detailed what had happened and before long he was laughing about it as well. While wondering if the online dating scene was for him, he ultimately decided to stay at it and keep his options open. 
Over the next couple of months Steve spent a lot of his free time responding to women that had viewed his online profile. In addition, he began to view the profiles of the women on the various sites, sometimes sending them messages as well. The entire process of contacting women on the sites was pretty time consuming… and then he discovered the filter option which allowed him to set various search parameters, which was a big time saver.
While he liked young women, he realized that this attraction was sexually based and a relationship with a woman 30 years younger than him would have almost no chance for long-term success. Another problem with younger women is that many want to have children and since he had already a vasectomy 20 years ago, children were out of the question. Based upon this he began to search for women who were between 40 and 45 years old and who had children already. This is how he found Nit, a Thai lady.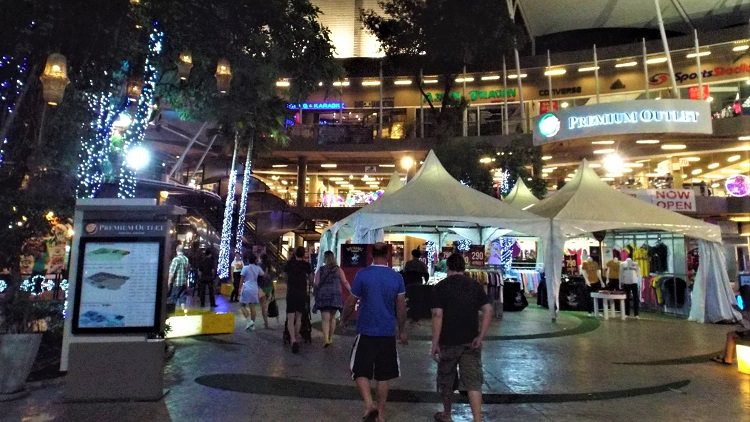 'The Avenue' has some good venues for dating.
Thai Online Dating; meeting Nit
At the time they first began to talk, Nit was 41 and lived in Bangkok where she worked in an office. Originally from a small village near Surin, Nit had two children who were grown and on their own. Like many other Thai people, she had moved to Bangkok for work and had made a decent life for herself. She was interested in finding a husband as she was lonely.
In Thailand it is often hard for women over 40 to find a partner because many Thai men and foreigners alike prefer younger women. Steve and Nit began chatting together everyday on Skype and before long were speaking on the phone as well. Nit spoke pretty decent English, because she had studied it in school, plus she worked for a large international company and a lot of the day-to-day chat in the office was conducted in English as there were many western expat managers there.
After a couple of months, Steve ad Nit decided that it was time for them to meet. While Nit could get a visa to visit Korea on her own, Steve offered to fly to Bangkok, which was approximately six and a half hours from Seoul. The main reason that he wanted to visit her in Bangkok was that it was the middle of another brutal Korean winter and the chance to go somewhere warm for a couple of weeks was too hard to resist.
Steve knew absolutely nothing about Thailand, as this would be his first trip, so he spent a lot of evenings researching everything he could find out about Thailand. Many of his colleagues at the office had visited Thailand while dating online and were happy to share their experiences. It was not long before he was on a Korean Air flight to Bangkok and as soon as he walked out of immigration and customs he was face to face with Nit, who was waiting for him.
Surprisingly it was not awkward between the two of them as they headed into the city. Steve was also somewhat surprised when Nit decided to spend the night with him in the hotel. Over the next two weeks Nit was with him whenever she was not in her office working. She managed to get a few days off work and they took a trip to Krabi before Steve headed back to Korea for work.
Leaving Nit at the airport was extremely difficult, but he had to get back to the office and his work responsibilities. They continued to speak several times a day and a month later he was back in Thailand for a week. The monthly trip continued for several months and was possible because he had banked his annual leave for several years. 
On the fourth trip Steve married Nit and although it was hard for Nit to leave her job, she decided to return with him to Korea. The adjustment to life in Korea was not difficult for Nit, especially since the weather had warmed up. Steve worked during the day and Nit took care of the house and made friends with a number of Korean and American ladies living nearby.
Thai Dating Mega Book
For anyone who wants to impress the loveliest ladies in Thailand, and win their hearts, my instruction rich mega book is here for you: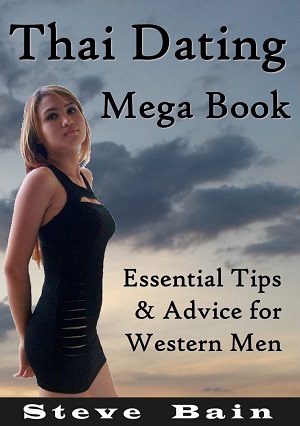 Find beautiful, trustworthy girls for long-term romance, or fun-loving ladies for casual sex with no-strings attached.

Learn all about Thai Dating Culture, what to talk about, what to avoid, how to present yourself, and how to impress.
Comes with my ongoing support, i.e. you'll be able to ask me questions and get my answers.
ONLY $27.00
All of Steve's friends really embraced Nit and made her a part of everything they did. The hardest thing for Nit was finding some of the herbs, spices and foods unique to Thailand, but it was not long before she found a market in Seoul that had everything she needed.
When he had to return to the United States for a conference, Steve took Nit with him so that she could meet his family. Due to his position in the government, he was able to fast-track her visa and ultimately she was able to get here green card as well. His conference went well and they spent a week in Florida, where all of the extended family met Nit. It was no surprise that everyone loved Nit.
Since that first trip to the United States, Nit and Steve have traveled back and forth from Florida to Korea several times. They have also visited Thailand several times to visit her family and as a break from Korea. They have now been together for 4 years and are very happy together. Steve was asked to stay on with the government until his project in Korea is complete in two years.
Currently they are making retirement plans and are leaning towards living in Florida most of the year and visiting Thailand for several months a year. Things really turned out well for Steve and Nit and he was so glad that he kept up his Thai online dating efforts after his initial experience with Jess the ladyboy!
Key Learning Points:
There really should be no embarrassment these days about Thai online dating. It is quite common and whilst I agree that it would be a bit embarrassing at one time, times have changed.
This story provides another good example of why it is that a live video chat, with audio, is a good idea before meeting anyone in person.
The author makes another good point in that it is not always necessary to go chasing Thai girls on the dating sites; a good profile will have some girls contacting you! On the whole though, I think it is a better idea to be the one that initiates contact as there is a higher probability of finding a regular, trustworthy girl this way.
I was impressed that Nit was prepared to travel to Korea to meet up with Steve as it suggests that she was serious about the relationship. If this situation arises for you in your Thai online dating adventures, I'd encourage you to let your girl arrange a visa and come visit you. It is a good test of the girl's commitment.
The whole story was going well and I was quite encouraged by it until I read that Nit spent the night with Steve after their first date. This is not a good sign at all and it is a little strange that Nit was prepared for this. However, after 4 years of happy marriage, it just goes to show that there really are no absolute rules that are set in stone.
This is yet another story of a westerner marrying the first Thai lady that he actually met up with in person. I urge you not to follow the same path, there is no rush and it makes a lot of sense to date a few ladies before deciding on the one to marry; Thai online dating will present you with lots of opportunities, so try to make use of them.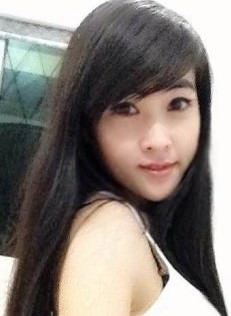 This lovely petite young lady, 28 years old and only 47kg, is looking for a western man to be her boyfriend. If you would like to meet up with girls just as lovely, you can with

My Recommended Dating Site: