My Thai Cupid Review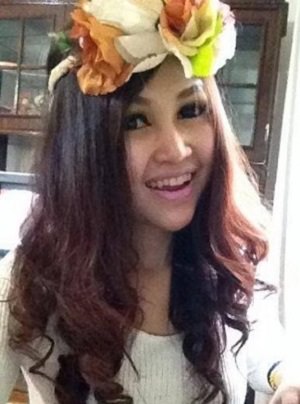 Thai Cupid is the granddaddy of all the main Thai dating sites that are still operational at the current time and, offering a fully competitive service, I see no reason why it won't continue to be a major force in the Thai online dating scene for many years to come.
It remains a firm favorite amongst many westerners.
Along with the other big player in the industry i.e. 'Thai Friendly', it is a site that can almost certainly cater for all your needs because it is large enough for you to be able to find all the ladies that you'll ever need on one site alone… meaning that there's no need to pay for multiple accounts on several different dating platforms.

Thai Cupid vs. Thai Friendly
There is some argument as to which of these two is the larger site; I believe that there are more profiles on the former since it has been around longer, but if you are looking for 'active' profiles then it is less clear which is the larger site.
In any case, both have plenty of ladies looking for love with an exotic westerner, so it's a bit of a moot point really…
There are reviews on the net of these two sites that will have you believe that Thai Cupid appeals to slightly older ladies that have professional jobs and independent wealth whilst Thai Friendly appeals to the younger 'party girls' and university girls.
If you think that Thai Friendly might suit your tastes better, click the link to read:
Other Thai Cupid reviews may or may not be correct about the age of the ladies on-site, but it is not because one site or the other appeals more to a certain sort of lady. It is actually more of a natural development of the fact that Thai Cupid has been around for a lot more years, meaning that it has a larger number of older profiles.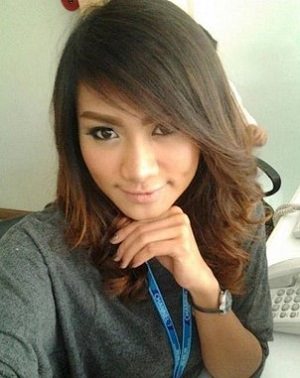 In other words, the girls may be similarly aged when they first sign up to either site, but their profiles will be a little different in terms of their age.
On Thai Cupid there are more profiles that first signed up over 10 years ago, and so those profiles are naturally older today, with many that have fallen into inactivity. Obviously this is not really a problem, since you can easily see which profiles are active as soon as you sign up.
I suspect that the meteoric rise of Thai Friendly in recent years will be very difficult for any newcomer to the dating scene to replicate; these two dating sites have now got something of a stranglehold on the industry and it's difficult to see what a newcomer could offer that isn't already amply provided.
Perhaps some sort of specialist niche dating site could still come to the fore in future, but the mainstream Thai dating scene seems to be a captured market.
I should note at this point that, if you are new to the dating scene in Thailand, you really should read up on my free advice about impressing Thai ladies:
Ease of use Thai Cupid review
I really liked the interface on this site, it allows simple navigation around the site and it just feels like a very mature well developed product. I think that in this regard I actually like it better than its rival; the main gallery uses pictures that are large and clear enough for you to be able to get a good idea of a girl's appearance without having to click on a profile to get a larger image.
That's just as well; because you can't actually see the larger pictures with just a free membership… you'd need a paid membership for that.
It is in terms of the free services that Thai Cupid falls behind its main competitor; there is very little on offer and you'll find it impossible to initiate contact with a girl in any way. There is none of the free (albeit limited) messaging that you get elsewhere, so you'll need to make a judgment more or less based on the interface alone as to whether or not this is the right site for you.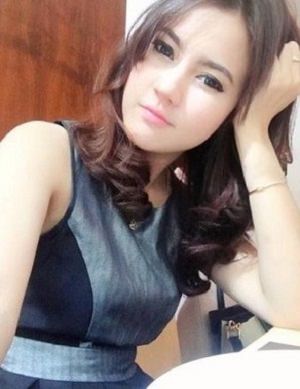 I wouldn't have too much concern about this though, getting real success out of any of the Thai dating sites is going to mean signing up for a paid membership at some point because even the best free services are a little too restricted to get any sort of real communication going.
The good news is that paid memberships are cheap, and certainly not something that will worry you in the least if you have intention of ever flying halfway across the world with all the expense that comes with that...
One thing that you do get for free that is not available elsewhere is the ability to filter your search for ladies e.g. if you want ladies aged 25-30, within so many miles of certain city, and active within so many days etc. then there's no problem, you can easily find those profiles… you just can't contact them!
Slightly annoying aspects
There are three issues that I found to be of miner irritation when I first checked the site out:

There is no separate section for ladyboys, meaning that there is no facility for those men that are specifically interested in meeting ladyboys, and possibly a larger number of ladyboys on the site that are posing as females.
I quickly found a number of older ladies claiming to be much younger than the picture on their profiles. I'm talking big age gaps… ladies clearly in their 40s and 50s claiming to be teenagers! This is always a problem but easily defeated by use of the video chat facility before agreeing to a meeting.
When you first sign up for a free account (which you need to do to be able to effectively roam around the site), there are a few annoying pop up boxes that appear every so often if you haven't created a complete profile of yourself. It doesn't take much effort to complete the extra details requested, but I'm easily irritated :)
Overall Summary
For quite a while I've been touting Thai Friendly as my preferred dating site, but I'm going to have to retract that claim. Thai Cupid is every bit as good and, with an interface that I prefer, I think that long-term use of this site might actually be more enjoyable.
It is true that the free services are some way behind those of Thai Friendly, but since any real success on either site is going to require a paid membership anyway I don't see much advantage in the free stuff.
In fact, since the only thing that you'll need to do is roam around the site to find profiles that you like before paying for a full membership, you might even prefer Thai Cupid because roaming around and filtering results for free is actually easier...
The last word has to be that all opinions are subjective, and I don't have any concerns that you'll get anything other than a quality service if you opt to join either site. I recommend that you give both a look before deciding where to focus your long-term interest.

To start your Thai online dating adventure, click the button below to sign up with Thai Cupid: