Thai Marriage Horror Story

By Shane (from Hua Hin)
Regarding Thai brides, many people have lots of misconceptions. Some believe they only marry foreigners for money, and some believe that if you have money a Thai wife will never leave you... no matter how you treat her!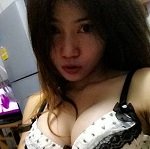 There are tens of thousands of Thai girls searching for romantic adventures with western men online. You can easily find good-looking girls for casual sex and fun times, or someone suitable for something more serious with:
During my 18 years in Thailand I have discovered first-hand that Thai brides are just as diverse as any other. Of course you get the money grabbers, and of course you get those who will tolerate just about any sort of behaviour in return for financial security.
Since this story is essentially about my own experience I'm not going to attempt to discuss the best practices for finding the right girl, instead, I'm just going to share my own journey with you.

Thai Brides and Go-Go Bars
Back in 1997 when I first started visiting Thailand I was working one month on and one month off in the North Sea. At the start of 1999 I started spending all of my off time here in Thailand and I loved every minute of it. I was young, free and single, and I loved the craziness of Thailand's famous bars.
I met a really hot Thai girl who I very nearly fell in love with, but that was before she confessed to already being married to a guy from Scotland. To be honest I still believe that if it were her and I that were married, things could have worked out for us. The two of us just seemed to click and despite a lot of ups and downs we are still friends to this day.
To give credit where it is due, she turned out to be a good wife for her husband.
Now, this is where you might start thinking that I might be a perfect candidate for the funny farm regarding Thai brides.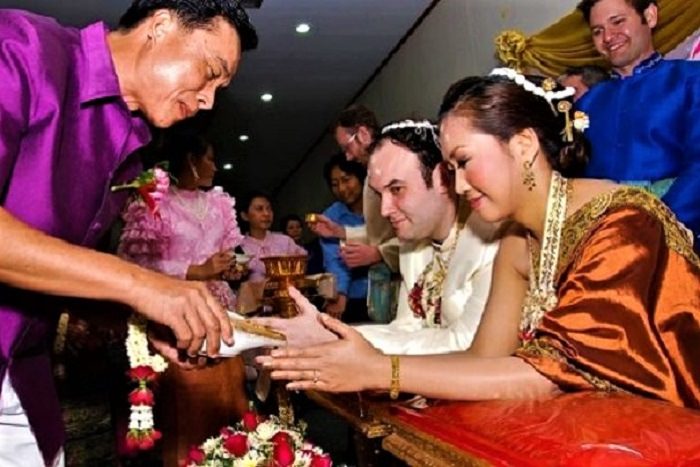 A Thai wedding ceremony (not the couple in this story)
This same married woman who had slept with me more times than I care to remember introduced me to a friend of hers called Meow (not her real name). Meow also worked as a bar girl in Bangkok. Part of her nightly routine involved doing a short lesbian act which was in no way what you would call hardcore, but it was certainly very erotic, bearing in mind that both Meow and the other girl were drop dead beautiful.
Meow also had a totally irresistible personality, and unlike many Thais she was a straight talker. I saw her virtually every night but I never took her from the bar, and when I did eventually take her with me one night we did sleep together but we never had sex.
A type of relationship had started forming which was actually quite confusing for me given the circumstances. After all, one of her best friends had been sleeping with me despite the fact that she was already married. Surely Meow would show me no loyalty if the two of us had a relationship?
Whilst my brain was telling me to wise up and find a regular Thai woman if I really wanted one, I simply could not resist being drawn increasingly closer to Meow. Soon we started dating and she assured me that she would not work in the bars anymore.
Whether she kept her promise or not is probably something I will never know. Anyway, after about five or six months I asked her if she would marry me. Yes, I know, I must have lost my mind. Nonetheless, I did ask her and after much discussion with her Mom and Dad, a wedding date was set.

It must have been one of the most unbelievable days of my life because up until I met her my mind had always been set on staying single, Thai brides were for suckers. Anyway, the day before we were due to be married we made our way up to Isaan (Northeast Thailand). This wasn't a legally binding marriage, but rather a ceremonial marriage as is the norm in Thailand. Virtually all Thais marry in this manner and then most will go on to actually register the marriage which makes it official.
Thai Mail Order Bride Services
As a short aside from my story, I want to include a few words about Thai mail order brides. Whilst there is no such thing as a service which delivers a wife to your doorstep, there are organisations out there that approximate this kind of thing.
They tend to operate as introduction agencies and invariably claim to have undergone a rigorous vetting of the ladies that have registered with them... the idea being that the unscrupulous gold-digging sorts have been weeded out and the remaining ladies are ready for serious commitment!
The vetting procedure claims alone should put you off using these introduction services because it simply is NOT possible to identify the good girls from the bad ones by any simple vetting procedure. If a Thai lady means to deceive, it will take a little more than a one-off test to discover her true motives!
The safest way is to learn all about the differences between Thai culture and Western culture in order to increase your understanding of Thai emotions. When you get that sorted, you can use your own judgement about when things are real and when they are not.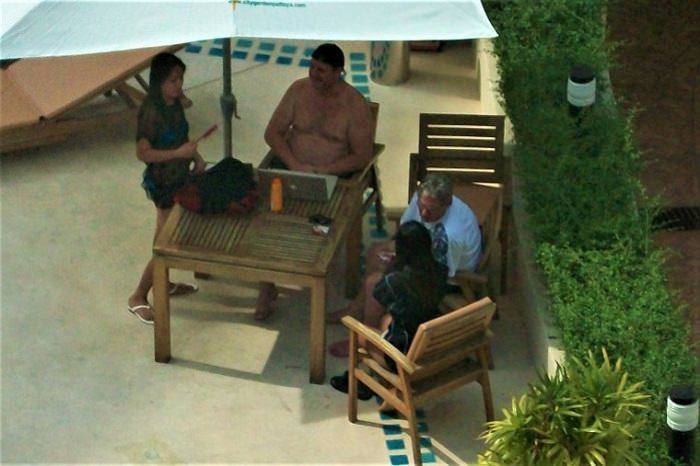 Some western guys enjoying the morning after...
Thai Mail Order Bride Services; a better option
I've promoted online dating on other pages, but it's worth stressing again... especially if you are considering giving a small fortune to an introduction agency! Let's be clear from the start, there are lots of gold-diggers online. That's half the reason why you should sign up... it is a really good idea to contact lots of online girls and get used to communicating with them.
Have a read of my Thai dating advice and use that information to start learning about how to find the good girls. You'll then be able to take your time and do some proper long-term vetting tests of your own. In time, online chatting will help you to spot the less trustworthy girls. Also, once you are in Thailand, you'll have lots of dates set up for free, and lots of... erm... human interaction too!

Thai Mail Order Bride Services in focus
I recall a time that I applied for a visa for a Thai lady to come back with me to the U.K. One of the necessary requirements for qualifying for a visa left me scratching my head and wondering why it was there. That requirement was that, to be eligible for a U.K. visa, my girl would need to have met me in person before... how the hell could she not have met me before?
I now know that requirements like this are there as an attempt to stop sham relationships aimed at getting nationals from poorer countries into richer countries as economic migrants.
A Thai mail order bride would be seen as a sham marriage. I suspect that there have been more than a few of these mail order marriages that have ended with the wife becoming an illegal immigrant, over-staying her visa and working as a prostitute, after obtaining all the money that she can from her husband and then disappearing!
These sham marriages have also been used as a vehicle for human-trafficking. I've heard stories of guys being married and discovering some time later that their wife, after disappearing, had been spotted working in a massage parlor... they have even been spotted online, advertising themselves!
If you do go ahead with a Thai mail order bride service and things go badly, you might find yourself in all sorts of trouble. If you get involved with an organized human-trafficking gang, you could end up coming into contact with some very dangerous characters. Another possibility is that you could end up in trouble with the law in your own country if you've stretched the truth in any way to get a visa approved.

I think that anyone considering this option already knows that it is an extremely risky thing to do. Just ask yourself why any honest Thai lady would be interested in marrying someone she's never met before. My very best advice is to steer clear of this nonsense.
Now, back to my story…

The good times
My wedding day was in all honestly one of the best days of my life. The ceremony was by no means a lavish occasion, but it was special for me. We never went on a honeymoon, and my Thai bride never asked if we could, although a few months down the line I did take Meow to South Africa.
After about six months we returned to Thailand and, if I am honest, I must admit that I was a little bit concerned about it. Now that she was back in Thailand would she be drawn back towards the bar scene?
By this point in time I had already seen first-hand that only a very small percentage of bar girls remain in the bars because they are under pressure to bring in money for the family, even if it was financial hardship that originally drove them there.
Trust me when I say that this is a complete myth.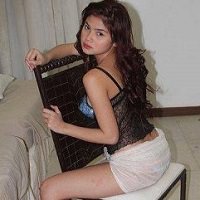 Modern technology is having a big impact on the bars in Thailand... the best girls have always been reluctant to work in bars for fear of being seen by someone from their hometowns, but there are lots of girls online at:
Most bar girls are working in the bars because it is easy money for them, and because it is largely a wild and crazy non-stop party way of life. Those who do send money back to their families typically only send a fraction of what they earn. So, would Meow end up back in the bars while I was back working in the North Sea?
To the best of my knowledge she never did. I arrived in Thailand on several occasions without her knowing when I would be arriving, and I would usually head straight to the bar where she used to work. She was never there, she was almost always at home with her Mom and Dad just outside Bangkok. I also used to phone regularly from the UK and again, there were no signs to suggest that she was anywhere near the bars.
Thai Brides and UK Visas
Let me just say that it was a nightmare trying to get a visa for Meow to accompany me back to the UK. We had been married for nearly two years already but when we applied for a visa it was refused, and a big red stamp on the application form made it clear that one cannot appeal against the decision. We then applied again, but again she was refused a visa to join me in the UK.
On our third attempt I escorted her into the interview room and demanded that I be allowed to stay in the room while they interviewed her because while her English was actually really good for a Thai person, it certainly wasn't good enough to understand a Londoner speaking at 100 miles per hour.
Most Thai brides aren't that fluent and it seems very unfair to me. Of course I was politely told to leave the room, but after a bit of defiance the immigration officer did give me his word that he would call me in at the end, and I'm glad to report that he was true to his word.
Meow and I were thrilled when he left the room and returned a few minutes later to tell us that her application had been approved. Two weeks later we were on a flight to London where we spent a week before heading up to Aberdeen where my work was based.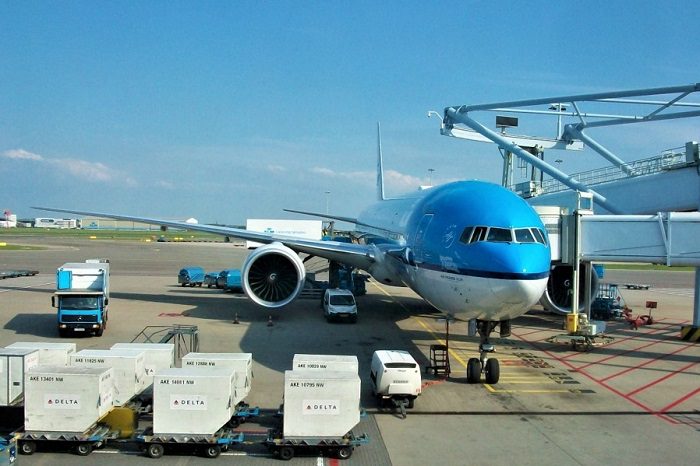 Surprisingly, most Thai girls do not want to settle outside Thailand.
Time for Starting a Family
Meow and I reached a point where we wanted to have a child, but for some reason it just didn't happen… and it definitely wasn't through a lack of trying. There's not much else to do on cold winter nights in the Scottish countryside in the middle of winter. Eventually we had success and shortly after we had decided to move back to Thailand Meow got pregnant. I had given up my offshore job by this time, but I had started earning a decent income online with Meow's help.
I'll never forget the day we discovered she was pregnant. She had bought a pregnancy test at the local pharmacy and we couldn't believe it when it showed a positive result. After all, we had been having unprotected sex for five years already. Meow just could not believe it and soon persuaded me to take her to the nearest hospital to get confirmation. When the staff confirmed that she was indeed pregnant she just started weeping with joy, and I very nearly joined her.
Nine months later our first child was born; a perfectly healthy little girl born on July 7, 2005. They say it never rains but it pours, and this was certainly true in our case because on April 2, 2007, our second daughter was born.
Sadly, it was also around this time that our marriage started showing the first signs of a dimming sparkle. By the time our second daughter had her first birthday things were starting to look quite grim. Meow had gone up to Bangkok with a group of friends, and she was just not the same after that. She told me her time in Bangkok with her friends made her realize that she was still young and that she still wanted to "live" her life, and that in a way she wishes she hadn't had kids yet.
Could this be a sort of Thai brides seven year itch?
She also wanted to stop working online, and wanted to get a "proper" job, which she did within just a few weeks. She gave up on the idea of returning to a young and carefree lifestyle, but instead she threw herself into her newfound career. She worked hard and even took on a job in the evenings so that she could further her education. Soon she had completed all her schooling and immediately started doing a number of different courses.
Thai Dating Mega Book
For anyone who wants to impress the loveliest ladies in Thailand, and win their hearts, my instruction rich mega book is here for you: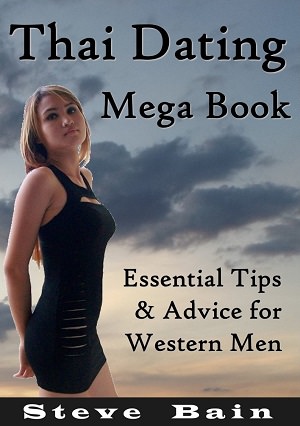 Find beautiful, trustworthy girls for long-term romance, or fun-loving ladies for casual sex with no-strings attached.

Learn all about Thai Dating Culture, what to talk about, what to avoid, how to present yourself, and how to impress.
Comes with my ongoing support, i.e. you'll be able to ask me questions and get my answers.
ONLY $27.00
To be perfectly honest, I really do admire her for this because I seriously doubt that there are many ex-bar-girl Thai brides who go on to achieve the things Meow has achieved. Nonetheless, the kids and I suffered as a result, and our marriage deteriorated even more. Her life revolved around her job and her colleagues, while I was left to do my own work, as well as having to look after two very young kids.
To put it bluntly, I was basically a single parent by this point in time.
Taking on another man's kid
When Meow got pregnant again I knew I was not the father. We were still having sex occasionally but the timing of her pregnancy meant that it was virtually impossible for me to be the father. Nine months later, the proof arrived when Meow gave birth to another baby girl. Mixed race babies and Thai babies look very different from each other. Needless to say, the real Thai father was nowhere to be seen and since Meow and I are legally married, only her name and my name can appear on the birth certificate.
Now, I know this might sound a bit crazy but I agreed to being named as the father because if I had refused I would have felt as though I was punishing the child, who of course had done nothing wrong. Today I see her and love her just as I do my first two daughters. The only ones I have a grudge against are my wife and the Thai man she slept with.
I have a grudge towards them not because they slept together, but because of how their selfishness is going to affect the three kids. At some point they are going to realize what has happened. How are the oldest two going to respond when they discover that I am not really their baby sister's father? How will our youngest daughter react when she later learns that I am not her real dad?
Thai brides have got a reputation for reckless behaviour, but this is shameful. Anyway, what has happened has happened and one cannot turn back the clock.
Today I remain a single dad, taking the kids to school, fetching them from school, preparing their meals etc. Meow has recently started living in the home again but she has her own room and I have mine. She has been very successful with her job, and apart from what happened to our marriage I really cannot fault her in any way. She is living proof that bar girls can walk away from that life, and that they can build a good life for themselves if they genuinely want to.
To be fair, Meow and I simply ended up drifting apart. Maybe it was me? Maybe I devoted too much of myself to my kids, thereby unintentionally neglecting her? We still talk and we still get along to a certain extent, but she has her life now and I have mine, which is right here at home with our kids.
Millions of couples never get to celebrate their 10th anniversary, but Meow and I did. The deterioration of our marriage never happened because Meow is Thai, or because I met her in a bar. Instead, it is just a fact of life that people sometimes drift apart, and that can happen with Thai brides like any other.
As I've said before, some men have a bad experience when they marry a Thai woman, while others have a fantastic experience. As strange as it may seem, I consider my experience to have been a fantastic one, and I have no bad feelings whatsoever. So, regardless of what you might have read or been told, please don't be tempted into tarring all Thai brides with the same brush.

Editorial Note:
I have to comment that taking on another man's child is definitely way above and beyond the call of duty. It's great that you have come to regard her as one of your own but the fact remains that she is not yours, and any sense of obligation that you felt at the time of her birth was misplaced in my opinion.
Of course, by the time you were betrayed by your cheating wife you already had two kids with her, so I appreciate that walking away would have been extremely difficult to do. In these circumstances I wouldn't have blamed you if you had simply disappeared with your two kids and returned back to the UK.
I also agree that you can't tar all bar-girls with the same brush – but you can certainly generalize and state that as a bunch they are a much riskier proposition! You'll never know until it's too late if any particular girl's emotions are genuine or not, so it is a far better idea to avoid that risk and look for potential Thai brides far away from the bar scene.
Best wishes and thanks for the article.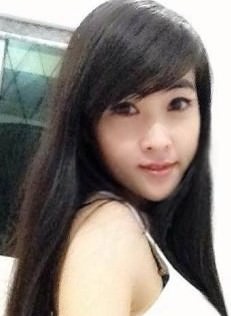 This lovely petite young lady, 28 years old and only 47kg, is looking for a western man to be her boyfriend. If you would like to meet up with girls just as lovely, you can with

My Recommended Dating Site: