Phuket Ladyboy Story
By Kevin (from the UK)
My first Phuket ladyboy experience started almost one year ago when a long standing friend of mine decided to visit me from the UK.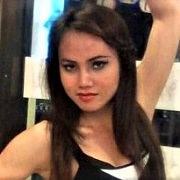 Long-term ladyboy dating success can easily be found in Thailand, but don't take silly risks in Pattaya, there are much safer options in other destinations. The list of advantages is long, and you're best opportunities are on:

I had known Andy for nearly thirty years and was sad to hear that he and his wife had decided to end their marriage.
Always looking for ways to help out my friends, I decided to offer him the opportunity to come and visit me in Phuket for a month.
I had enough room in my home and was looking forward to spending some time with an old friend from back home. I helped him to arrange his flights and organised a private car to collect him from the airport. He was in great spirits when he arrived at my home and we decided to go into town and visit some bars.
This was the first time that Andy had visited Thailand and he was keen to enjoy himself. Having heard about the nightlife and party scene, he was particularly looking forward to experiencing the bars.
Our first afternoon was spent with me showing him the sights which basically comprised of bars, bars and more bars. We decided to return home and change clothes before visiting Bangla Road later in the night.

Phuket has some ladyboy cabaret shows
On the way home, Andy was particularly interested in dating Thai ladyboys. He had seen programs on TV back in the UK and was keen to visit a ladyboy bar. This surprised me somewhat as Andy has never been the type of guy to be interested in something like that.
I agreed to take him to a ladyboy bar on Bangla Road later that night.

An eye opening experience
I would consider myself to be an open minded individual and having lived in Phuket for a number of years, nothing really shocks me. However, what I was to experience that night proved to me that the Thai nightlife never fails to amaze.
We had already visited a bunch of bars on Rat-U-Thit Road when Andy reiterated his desire to visit a ladyboy bar. We jumped on a tuk tuk and set off for Bangla Road – the main nightlife hotspot in Patong, Phuket for anyone unfamiliar with the place.
I had visited the bar before with friends and always had an enjoyable time joking with the Phuket ladyboys who worked there. It was something a bit different and a fun time was always guaranteed.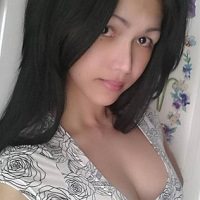 If you want to meet a ladyboy but also want to keep your privacy, far from the prying eyes of nosy onlookers, your best option is to use an online dating site. Happily for you, there are plenty of opportunities open to you on:
Andy seemed to particularly enjoy his time in there and I began to consider the possibility that he may be a little more intrigued by the transsexual scene than he was prepared to admit.
We discussed this in the next bar we visited but he continued to deny it. As can happen in Patong, we somehow got split up and despite my phone-calls to Andy's phone, I could not get in touch with him, so I decided to visit some more bars in the hope of bumping into him during the course of the night.
After a few hours I decided to call it a night and made my way back to the entrance of Bangla Road. Strolling past the ladyboy bar I noticed Andy in a somewhat compromising situation...
Quick note about Phuket ladyboy bars & venues
Patong Beach is definitely the place to be in Phuket if you want night, bars, girls, or ladyboys. All the nightlife options here are the best on the island if you want some depth of variety. You'll find Phuket ladyboys on Bangla Road – or along adjacent side sois like Soi Crocodile. If you want to watch a cabaret show, Phuket has two to check out:

Simon Cabaret Phuket – located right in Patong on Sirirach Road. Shows are on every night and they come with lots of glamour and costumes. Photo opportunities with the ladyboys, for a fee, are available after each show.


Aphrodite Cabaret Show – this one is located near to Phuket town and you'll need a taxi to get to it. The distance isn't far but it's enough to make this venue a lot less popular so I'd advise sticking with the Simon Cabaret.
Whilst you will have fun with a Phuket ladyboy, all the usual provisos apply and I'd advise you to keep things on a short-term basis. Don't get emotionally attached to bar-worker, and don't risk any involvement at all with a Phuket ladyboy that can't be traced in the event of an unhappy liaison e.g. someone who works freelance rather than for a bar.
Freelancers in Phuket are just as risky as in other parts of Thailand and you'll be at much greater risk of being robbed or assaulted if you are spending time with someone who can disappear without a trace.
The Story Continues…
Tapping him on the shoulder, he was a little shocked to see me as he thought that I had already returned home. "This is not what it looks like" he protested. I explained to him that if he was happy then I was happy.
It was like a weight had been lifted from his shoulders. He paid a bar fine for his chosen Phuket ladyboy, and arranged to meet a number of others in one of the discos later.
Patong does not really begin come alive until relatively late and it was just after midnight when we entered one of the discos. A short time later, the ladyboys from the bar joined us.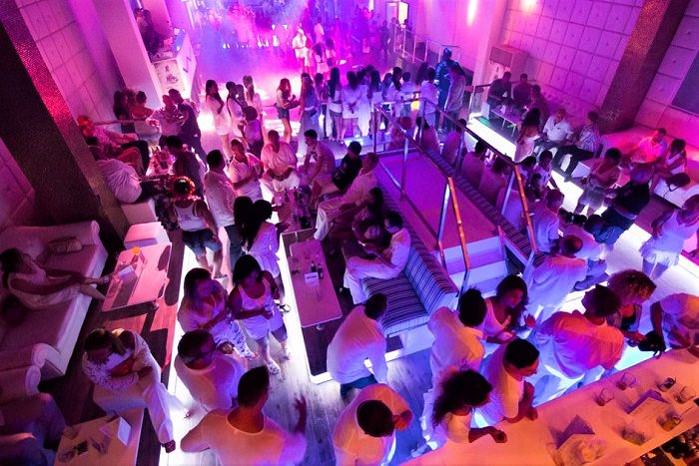 Patong has some of the best discos in Thailand
Some of the visitors to Phuket find something odd about a man being attracted to a ladyboy. Whilst it is not my preference, I have no problem whatsoever with the situation and I must admit that I did have one of the best nights of my time in Thailand during the course of that night.
Away from their bars, Phuket ladyboys really open up and are happy to talk about their physical and mental journey through life. Perhaps it is the discrimination that they have encountered during their lives, but they have such a carefree attitude and do not place much emphasis on the opinions of others towards them.
After dancing and drinking until the sun started to rise, we decided to take the party back to my home. I learned a lot about their mind-set and how they dealt with prejudice.
I was particularly interested to hear about the times when they had to reveal all to their families. Some of their families had been fully supportive whilst others had virtually disowned them in shame. I found the latter situation quite sad.

A blossoming Phuket ladyboy story
Things did not quite work out with Andy and the ladyboy from Bangla Road. They worked at a relationship for a week or so but there did not appear to be enough to convince Andy to commit.
He has, however, moved to Phuket full-time and now works as an English tutor in a local school. He has been with 'Apple' for nearly three years now and I have never seen him more content.
Apple is a pre-op ladyboy which means that she has not completed the full surgery process as yet. Together with my current girlfriend, the four of us enjoy travelling to different places throughout Thailand. Apple is undoubtedly the joker of our group and always brings a smile to our faces.
The first time I saw her in a bikini was particularly memorable and amusing. I still do not know how much tape she needed to use to conceal her masculinity so to speak.
Phuket has some beautiful scenery
Phuket ladyboys love to perform and be the centre of attention. They are much more feminine, in my opinion, than their female counterparts. This can provide some excellent entertainment.
During a visit to Koh Samet, Apple had an entire bar in uproar as she performed some of Madonna's greatest hits on the karaoke. This is just another example of the type of person that Apple is.
The less touristic areas of Thailand can be introverted places, where the expression of feelings can be frowned upon in some circles. Places like Phuket offer much more freedom to be oneself, and I wish both her and Andy all the happiness in the world.
Andy is now facing the task of breaking the news to his friends and family back home in the UK.
Whilst I don't envisage any problems, I can understand his anxiety. He has two children from a previous relationship and he is a little concerned about how they will react.
I have explained to him that times are changing. The younger generation is much more accepting than previous generations and the world is such a diverse place now. I hope that his friends and family take the time to get to know Apple and realise how happy she makes Andy.
Thai Dating Mega Book
For anyone who wants to impress the loveliest ladies in Thailand, and win their hearts, my instruction rich mega book is here for you: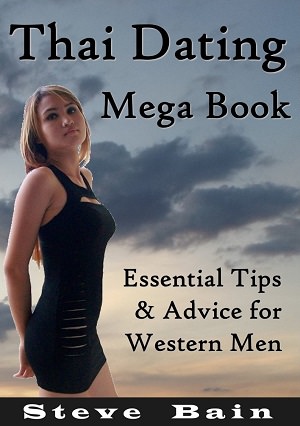 Find beautiful, trustworthy girls for long-term romance, or fun-loving ladies for casual sex with no-strings attached.

Learn all about Thai Dating Culture, what to talk about, what to avoid, how to present yourself, and how to impress.
Comes with my ongoing support, i.e. you'll be able to ask me questions and get my answers.
ONLY $27.00
Phuket Ladyboy Key Learning Points:
It is true that there are some visitors to Thailand who love to have a nosy at westerners accompanied by ladyboys, and this is especially true of the touristic areas.
As demonstrated in the article, there is still some prejudice against ladyboys and not all families are accepting of such things. That said, the discrimination that you will find there is nothing in comparison to the West.
I disagree somewhat with the article where it states that Thai ladyboys love to perform and be the center of attention, and I doubt that Apple enjoys that role as much as she might lead others to believe. The author is right that Thailand is a little introverted, but Patong and similar places are nothing like the rest of Thailand. The keyword here is that the ladyboys 'perform'. My guess is that Apple (or at least most Phuket ladyboys) would be quieter and more reserved given the chance.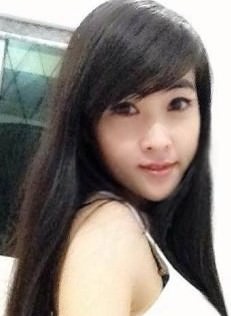 This lovely petite young lady, 28 years old and only 47kg, is looking for a western man to be her boyfriend. If you would like to meet up with girls just as lovely, you can with

My Recommended Dating Site: