Pattaya Ladyboys

(Transsexual Hookers)
Pattaya ladyboys are a big draw to a niche audience within the masses of western tourists who come to sin city, and there's no doubt that they add an extra dimension or two to the overall kaleidoscope of activities going on here.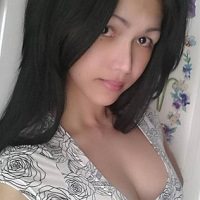 If you want to meet a ladyboy but also want to keep your privacy, far from the prying eyes of nosy onlookers, your best option is to use an online dating site. Happily for you, there are plenty of opportunities open to you on:
These foreign men come here for an experience that is simply not available to them back in their own countries, but they also usually intend to keep the whole thing a secret, so don't go expecting too many admissions from these guys…
The most common means of coming into contact with Pattaya ladyboys is via the bars and the risky street workers who hang around on Beach Road.
Safety should be a concern to you and you should know that that the Beach Road ladyboys have got a very bad reputation for their treatment of westerners, and there are often crime reports circulating related to them (see below for more details).
The local news reports of criminal behavior e.g. theft, drugs, violence etc. do seem to feature Pattaya ladyboys far more often than girls, and that's despite the much larger number of girls operating in the nightlife scene.
I don't blame foreign visitors for the secrecy in which they go about meeting Pattaya ladyboys; even in the most liberal minded countries of the West there is still a great deal of prejudice against transsexual girls.

Very few people, none that I know of personally, would ever openly admit to any kind of sexual attraction to one! Happily for you, if you are interested in this sort of thing, the acceptance level in Pattaya is on a scale like nothing you'll find anywhere on Earth; you will be able to just relax and do your thing.
It is not always the case that ladyboys are treated equally by Thai society in every regard; they are not officially allowed to marry and they are unable to work in some public sector occupations. Overall though, Thailand is the easiest place on Earth to relax and be accepted.
On this page, I'm going to offer you all the best advice that I have been able to gather on the subject of Pattaya ladyboys. I will also provide information about the dating scene, escorts, massage, and the best ladyboy locations in the city.

The best ladyboy bars in Pattaya
The vast majority of bars in Pattaya cater for the mainstream male visitors who either aren't interested in meeting anyone, and just want to have a few beers in front of the TV, or who do want to meet someone but strictly of the opposite sex.
However, there's still plenty of other guys who are interested enough to make it viable to support a strong selection of ladyboy bars in Pattaya.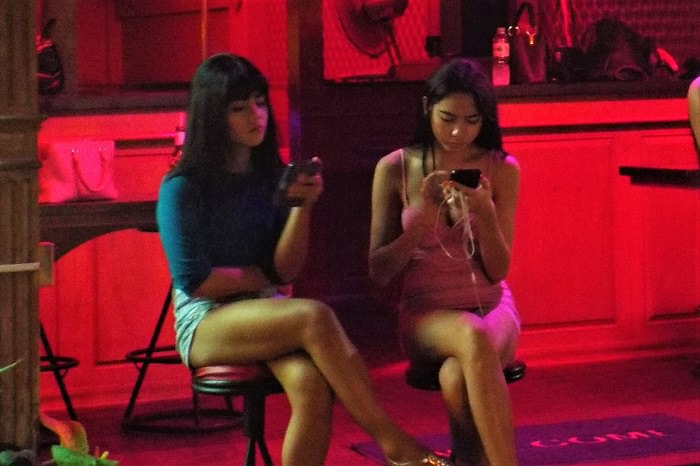 Some Pattaya Ladyboys, no doubt looking for customers online...
Here's a selection of some of the best known bars:
Sensations bar – this one featured in a TV documentary some years back and is run by a westerner and his transgender wife. It moved its premises since then and is now located just off Soi Buakhao opposite Tree Town.
Linda Bar – one of the oldest bars in Pattaya and with a long history. It's not much to write home about and some of the expats in town don't like it much, but it is well located on Walking Street.
Marine Disco – if you prefer to do your mating calls on the dance-floor then your best bet is this place. It attracts regular girls as well as transsexuals, and is also well located on Walking Street.
Pook Bar – daytime pleasure seekers can find all that they need in this bar as well as a selection of bars near to it. It is found on Soi 6 and if you to get down to business quickly then you won't be disappointed.
Fantasy Lounge – a good bar that gets some negative publicity. The ladyboys who work here can be a bit grabby and some guys react to it badly with negative consequences. Located on Soi Buakhao.
Obsessions – this gogo bar is part of the 'Penthouse Hotel' that is famous for its somewhat unique offerings. It caters for guys, and even couples, who want to get a bit more experimental in the bedroom. Located off Beach Road on Soi 13,4 opposite Boyz Town.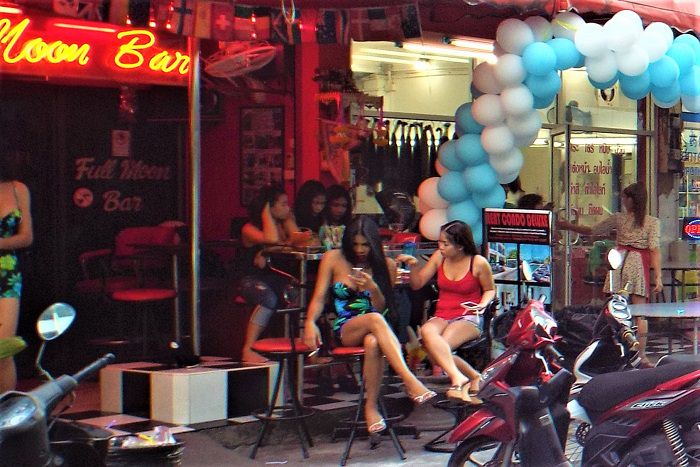 A ladyboy working at a bar on Soi 6
Pattaya Ladyboy Escorts vs. Bars
A Pattaya ladyboy escort service is an option that might appeal to you if you are interested in meeting a ladyboy in Pattaya. On the whole I advise against using an escort service as the prices tend to be very high.
Pattaya ladyboy escorts do ask for cheaper rates than you'll find in Bangkok and other destinations, but with the number of ladyboys that you can meet in various bars in sin city, there really is no need to pay the higher prices asked by escorts.
Returning to prices, just to give you an idea, Pattaya ladyboy escorts tend to cost something like four times the amount that you would pay in a bar i.e. as much as 4,000 baht for a single hour. The day-rate is even worse, one whole day can be as much as 16,000 baht!
Unless you are in a fortunate financial position I'm guessing that you can see why I recommend the online route. The people who you'll meet there are regular people, so you won't need to pay them a penny for their time.

Unique Selling Points for Escorts
As with female escorts, the really unique selling point with Pattaya ladyboy escorts is their discretion. If you would feel in any way uncomfortable about meeting someone in a bar or on a ladyboy dating site, you can make a simple appointment online and arrange for someone to come and meet you at a place of your choice.
One possible additional bonus, if you struggle to spot the ladyboys from the girls, is that you'll know upfront exactly what you are dealing with.
You shouldn't have any trouble finding a Thai ladyboy in a bar though. At one time the bars in the red-light areas usually employed both girls and ladyboys. Traditionally the bars have tended to employ either all ladyboys or all girls... which makes things a bit simpler if you sometimes struggle to spot one from another.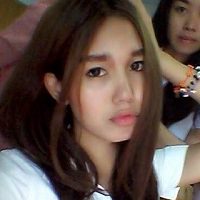 There is plenty of bad press about the ladyboys who 'work' on Pattaya Beach Road, and even in the bars on occasion. Don't worry, you can safely and discreetly meet regular, non-working, ladyboys online with:
Using an escort agency comes with their assurance that you'll get what you pay for in terms of safety, and if they were to employ any dangerous ladyboys then they wouldn't survive long as an escort service, so I think that you can relax on that score.
The local news in Pattaya seems to report a more than proportionate incidence of trouble between tourists and ladyboys compared to tourists and bar-girls. My advice here is the same as it is with girls... stick with companions that you meet at their workplace (or via an agency).
If anything goes wrong, you'll know where to go to register a complaint or, if the situation calls for it, where to direct the police. Because you have this ability, you're much less likely to have any trouble in the first place compared to what might happen with someone you met on the street.
Motivation for Escort Work
One big difference between Pattaya ladyboy escorts and their female counterparts is that whilst a girl may have resorted to this line of work because she has gone through a failed marriage and needs an income to support her children, this is obviously not the case with ladyboys.
It follows that there might be more ladyboys who are working out of choice rather than a desperate need for money. This is a false logic and the reverse is just as likely to be true. As set out my reasons for this on my page about:
Regardless of that, the limited employment options open to ladyboys (due to the prejudice explained below) probably does mean that they may have reluctantly resorted to prostitution as a means of earning a living.
A Pattaya ladyboy escort can earn a lot of money, even by Western standards, so the lure of money is certainly a big reason for their choice of work.
If neither the bars or the escort scene appeal to you, the online dating option is always available, and it offers you the chance to make contact with lots of ladyboys from a distance.
By the time you get to Thailand, you can easily have lots of dates set up for free!

Pattaya Beach Road Ladyboys & Safety
A few words of caution need to be added at this point.
Whilst most of the local people in Pattaya are not in any way dangerous, and that applies to transsexual Thai girls, there are some very shady characters who congregate on Beach Road near to the entrance of Walking Street.
There are regular news reports broadcasted on the local news and published online about petty crimes against tourists. These reports range from theft, drugging (spiked drinks), and sometimes physical violence.
For two examples of news reports that have done the rounds regarding ladyboys and altercations with tourists, have a look at:

I'm not sure why so many of these incidents can be traced back to a meeting on Beach Road, but the correlation is enough for me to suggest that avoiding liaisons with anyone there (particularly late at night) might be a good idea.
There are plenty of places around town where you can find ladyboys who will treat you with respect, but the worst ladyboys in Pattaya act a lot like criminal gangs who target certain types of tourists.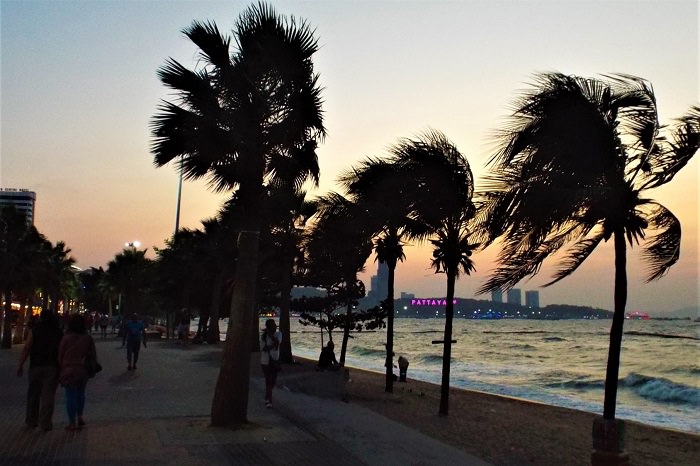 Beach Road at dusk, the ladyboys will soon be out to play!
The typical victim of this sort of targeting is usually either way too drunk, or too elderly, to be able to defend himself from an assailant. So, be wary of these individuals and play it safe by avoiding them.

Pattaya Ladyboys & Dating
When it comes to Pattaya ladyboys and serious dating, much of my advice is identical to that for Pattaya girls i.e. don't do it, any kind of long-term commitment is very likely to end badly!
I won't repeat the advice given in the Thai dating section or the Pattaya girls section, but I'd advise you to have a look at those sections for more info. As a quick heads-up, Pattaya is a fantastic place for fun times, but you are unlikely to meet anyone there that you can trust long-term. Online dating is likely to be your best option for finding a ladyboy you can trust.
For more detailed advice about Ladyboy dating have a look at my page:

Ladyboy Dating & Girlfriends

– this offers an in-depth review of dating opportunities with transsexual women in Thailand. There are some important reasons why western guys are keenly sought after, and this report looks at that.

When it comes to dating, the first question to consider is whether or not you would prefer to date a 'post-op' or a 'pre-op' ladyboy.
Some Pattaya ladyboys that have had the operation to remove their manhood and have done so to take a closer step towards becoming female in a physical sense. Most ladyboys don't go for the operation though.
The problem for the ladyboy is that, even if they are prepared to go the whole nine yards and get the operation done, the end result is still likely to be less than the perfect solution because it will mean that they lose a certain appeal to most of the men who are interested in them.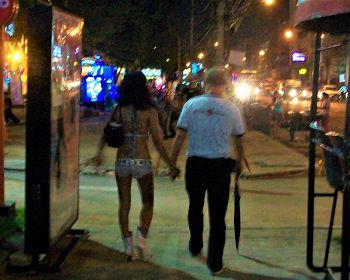 Discretion is of no concern for some guys!
You read that right, most guys who like ladyboys prefer them to be fully equipped pre-operation ladyboys! If you think you would prefer a post-op ladyboy, it probably means that you would prefer a regular lady altogether.
That means that the ladyboy needs to balance her own desire to be as female as possible with that of the desires of the typical men that they will meet.
In the pay for pleasure scene, as you might expect, the majority of Pattaya ladyboys have not had the operation. Why do the guys prefer pre-op? Because they like to be on the receiving end of an encounter!

Surgical Operations
Some ladyboys are difficult to spot and are easily mistaken for being 100% female because they will usually have been taking hormone replacement therapy (HRT) from an early age. HRT is something that is easier to arrange in Thailand than it is in the west, where a doctor would be more inclined to refuse such things until after puberty.
There are some visible tell-tale signs that an experienced eye will immediately pick up on when trying to decipher the ladyboys from the girls. Once you've spent enough time in the red-light areas of Thailand, the mannerisms employed are usually one of the first things that your ladyboy radar detects.

Surgery Costs (Thai baht):

Breasts Implants - 100,000
Nose restructure - 30,000
Hip implants – 200,000
Vaginoplasty - 400,000
I think you can see that Pattaya ladyboys do not have a low-cost existence. On top of the list of expenses here, you also need to add the ongoing costs of HRT!
An effect of long-term HRT is that it becomes difficult to get an erection. Given that many boyfriends/customers of Pattaya ladyboys like to be on the receiving end of a romantic interaction, this can present a problem. The solution that most ladyboys opt for is Viagra, or a synthetic substitute, which is easily obtainable in Thailand.

Thai Dating Mega Book
For anyone who wants to impress the loveliest ladies in Thailand, and win their hearts, my instruction rich mega book is here for you: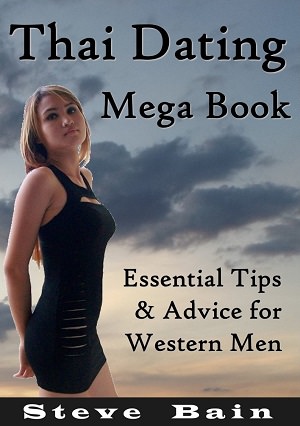 Find beautiful, trustworthy girls for long-term romance, or fun-loving ladies for casual sex with no-strings attached.

Learn all about Thai Dating Culture, what to talk about, what to avoid, how to present yourself, and how to impress.
Comes with my ongoing support, i.e. you'll be able to ask me questions and get my answers.
ONLY $27.00
How to spot a Thai ladyboy
HRT helps to develop smooth skin, female curves, and breast development whilst limiting excessive growth of hair. If the ladyboy chooses to undergo surgery, including a vaginoplasty operation, I hear that a good surgeon can work wonders and create a look that is very difficult to distinguish from a woman's anatomy.
The whole recognition thing seems to be a bigger problem for some people than it is for others, and some guys really struggle to see any difference. With experience it does get easier and after a while you should be able to spot them easily enough.
The main things to look out for are:
Complexion – some ladyboys will not quite have the smooth skin that a female would have and, in order to cover this up, many ladyboys use heavy makeup so that you can't easily see the natural skin texture. You won't see any facial hair, some ladyboys use laser treatment to burn hair away at the roots.
Voice tone – being generally of a smaller physical stature than Westerners means that Thai voices are generally softer than Western voices and this sometimes makes it difficult to detect any male overtone but, after a while, you will get better at noticing the difference.
Hands and feet – this is one of the easiest identifying features to look out for. Ladyboys tend to have larger hands and feet than females do and their hands can look more masculine than the long slender hands of a woman.
Broad shoulders – you won't always see much difference here. Due to the early age at which many ladyboys begin their hormone replacement therapy, broad shoulders have not often developed in time and so you do see feminine bone structures in most of them.
Implants – depending on the skill of the surgeon the end result of breast augmentation can look completely natural or it can look like a couple of inflated balloons. The same can be said of hip implants, where curves sometimes end up overstated.
Movement – believe it or not, this one is a very good and reliable distinguishing factor. Ladyboys almost always have over exaggerated body movements when walking around and with a bit of practise you can see it from a mile away!
Height – you'll notice that most ladyboys are quite tall compared to the average Thai girl and whilst you can't draw anything like a firm conclusion about a person gender based on height alone, it is still a factor that is worth adding to the list.

Spot the genuine female... height often gives a clue about gender
Ladyboy Cabaret; Alcazar and Tiffanys
The cabaret shows in Pattaya offer another aspect to anyone who is interested in ladyboys. Alcazar and Tiffanys are both long established, and both are located in north Pattaya just off Second Road, a stone's throw from each other.
Tiffanys stages the world's premier annual ladyboy pageant show with contestants from all over the world. Five days of competition go into deciding the overall winner of the Miss International Queen title, with the winner crowned at the final event.

The competitors take it all very seriously...
Even the daily cabaret shows are full of color, glamour and exuberance. Alcazar focuses more on acrobatic type performances whilst Tiffanys focuses more on glamour and costumes. Tourists can have their photos taken alongside these elaborately dressed ladyboys outside Tiffanys after each show, for a small fee of course.
One point worth remembering is that these cabaret ladyboys are not available for private encounters, so don't embarrass yourself by trying to pay the venue a bar-fine.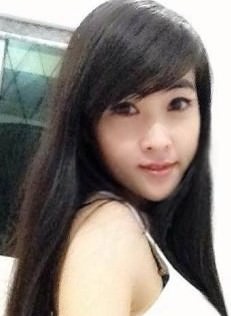 This lovely petite young lady, 28 years old and only 47kg, is looking for a western man to be her boyfriend. If you would like to meet up with girls just as lovely, you can with

My Recommended Dating Site: