The Pattaya Flying Club
The Pattaya Flying Club is a term that refers to the foreigners in sin-city who have died in circumstances that are nothing to do with poor physical health. I don't include mental health in that definition, because there are plenty of deaths resulting from suicide.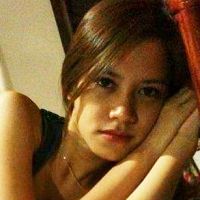 Why bother with the bar girls and hardcore hookers when you can meet someone much better online? If you prefer a more slow paced and intimate way of meeting ladies for sex and romance, you might be interested in checking out:
What alarms guys like me, who hear about these deaths in significant numbers, is the notion that suicide and poor mental health in the victims may have played no significant part in their deaths.
I have no verdict to deliver here, and I have no more information than is readily available to the public, but it would seem foolish to imagine that murder has never been the real cause of death.
I am not referring here to clear cut solved murders.
An example of what I am referring to occurred in February 2020 when a western guy was discovered floating face down off Koh Larn in Pattaya with a rock tied around his neck (click here for details: Tourist found dead). Until this case is solved I think we can all consider this to be a highly suspicious death!
At some point the sheer number of deaths has to raise questions about what is going on. Click here for two more deaths in February: 2 Pattaya Flying Club members.
And here is another in February: Found dead in hotel.
Not enough? Well here's another February suicide: Shot himself.
And another suspicious February death: Dead next to pool.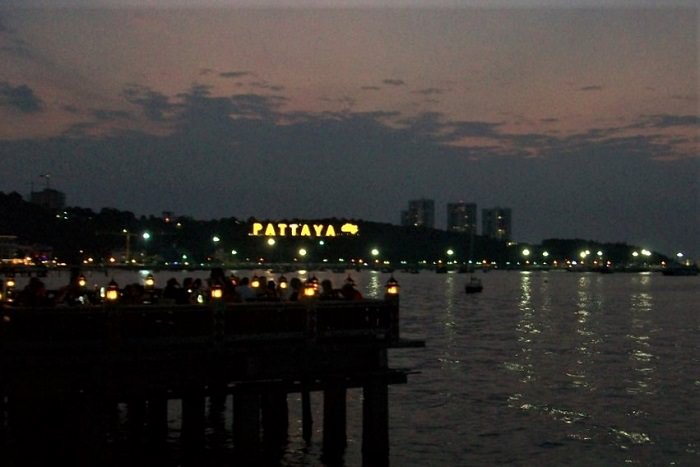 It can be tough to leave Pattaya, but don't die over it...
February seems to have been a particularly bad month for Pattaya in terms of untimely deaths of foreigners, but if you do your own research you'll find that the numbers involved each year really are an eye opener.
Why do so many foreigners die here?
It is of course entirely possible that the vast majority of these deaths are indeed suicides. Pattaya is home to a lot of guys with nothing else going on in their lives than cheap drinks and paid sex.
What do you do when your funds dry up, your over 50, your bar-girl ladyfriends no longer want you, and all that awaits you is a return trip to your home country where you'll face ridicule from all the 'I told you so' types as you settle in to a life on welfare payments... sounds like a recipe for depression!
With regards to romantic interests going sour, you can do a lot to protect yourself by avoiding bar-girls for anything serious and instead finding a decent regular girl. For that you'll need to understand the local culture, so check out:
Other than that there's little I can do to keep you safe, so take good care of yourselves guys, and don't ever join the Pattaya Fling Club.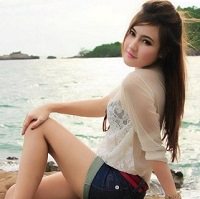 If you want to date a sexy, younger Thai lady that you can put your trust in, don't go looking for her at a bar. Thai bar girls can be lovely, but they're not great at loyalty... online dating is much safer, so check:
John Toms
Another westerner joined the infamous 'Pattaya flying club' after jumping to his death from his 18th floor condominium balcony early in 2018. John Toms was 68 year old retired British businessman who had been finalizing his divorce from a Thai prostitute whom he met in Pattaya.

Mr Toms is reported to have blown his life-savings as well as running up vast debts in order to provide for his wife.

Clearly, the marriage did not work out well as the couple were in the final stages of divorce proceedings at the time of Mr Toms' suicide. His now ex-wife, who has since moved to Norway to be with her current western partner, has not provided any comment on the death of her former husband.
You can read about this in the press release about Mr Toms.
Now, I know no more about this unfortunate story than has been reported in the international press about this sorry state of affairs, and I don't intend to make any speculative comments about this particular tragedy. I have, however, long advocated abstinence from any sort of serious relationship with a lady who was met on a holiday in one of Thailand's tourist destinations... and that goes double with regard to Pattaya girls!
Mr Toms' demise is just another example to add to the list of Pattaya flying club fatalities.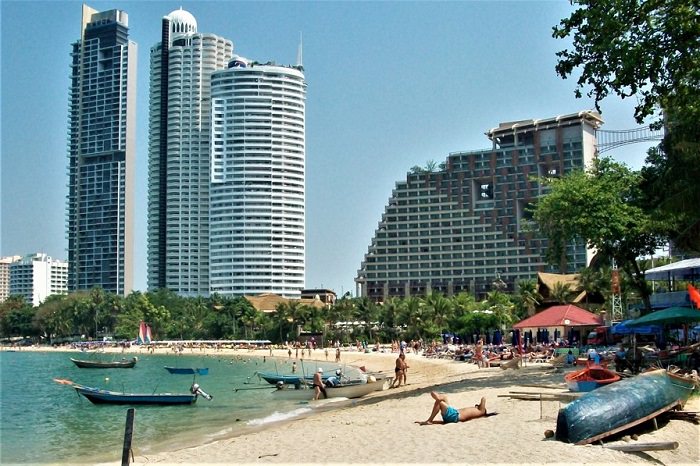 There are thousands of high-rise balconies to choose from in Pattaya...
Avoiding the Pattaya Flying Club
Occurrences of suicide/suspicious deaths are not uncommon amongst westerners once the unfortunate man has discovered that the supposed love of his life is in fact somewhat less than the honest, loyal, loving delight that he thought he had married.
There really are many heart-wrenching stories about Western men who have fallen prey to the ruthless actions of the wrong sort of woman.
Thai dating does not have to be this way; there are many successful stories of true-love out there. The trick is to make sure that you go about things in the right way. There are no guarantees of course, but there are things you can do to minimize your chances of being taken in by a lying trickster who is out for all she can get!
I've stated previously that most of the working girls in Pattaya and similar places are not necessarily bad people with evil intentions; many of them do what they do out of necessity and have no malice at all in their actions. However, that won't spare you one ounce of heartbreak when the reality of a sham marriage bites...
There are probably plenty of commentators who will jump at this opportunity to denounce all Thai women as walking 'black-widow' type ladies, but that is just plain nonsense. Don't allow your opinions of be swayed by the examples you read about in mainstream newspapers, after all, they can hardly report on the successful happy marriages can they – they aren't news worthy!
Thai Dating Mega Book
For anyone who wants to impress the loveliest ladies in Thailand, and win their hearts, my instruction rich mega book is here for you: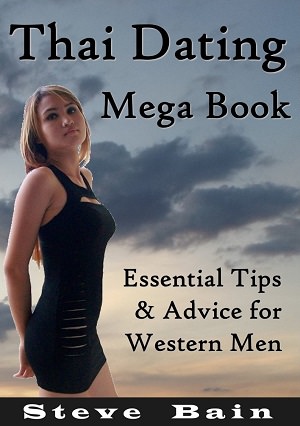 Find beautiful, trustworthy girls for long-term romance, or fun-loving ladies for casual sex with no-strings attached.

Learn all about Thai Dating Culture, what to talk about, what to avoid, how to present yourself, and how to impress.
Comes with my ongoing support, i.e. you'll be able to ask me questions and get my answers.
ONLY $27.00
The lesson to be learned here is that you must restrict your long-term aspirations for a loving Thai wife to that section of Thai womanhood who have never in their worst nightmares ever conceived of working as a prostitute in any of Thailand's naughty boy destinations.
That, of course, is not quite as easy as it sounds since you won't know the history of any lady that you meet other than the history that she imparts to you – and most former prostitutes will conceal at all costs any hint of their past employment in these red light areas!
Even so, the percentage of Thai girls that have worked in a red light area is actually very small, and most regular girls maintain a relatively traditional, conservative family life.

The Graham Briar story
In February (2018) Graham Briar, one of YouTube's up and coming vloggers, sadly passed away having fallen foul of a heart condition. It was a surprise to all that knew him and had followed his channel, because his condition was not diagnosed until late on, and it deteriorated very quickly.
He'd complained of breathlessness, tiredness and other symptoms in a few of his final videos. Then, after a medical examination at the local Thai hospital, he was informed that he needed a heart bypass and that it would cost him at least 500,000 THB...
He wasn't insured, and it was money that he simply didn't have!
He did the only thing that he could do under the circumstances and put out an appeal on his YouTube channel asking for help to fund his treatment. Somewhat unsurprisingly in today's cynical world, the trolls slaughtered him. All manner of vile accusations of staging his illness in an attempt at a money-grab were thrown at him.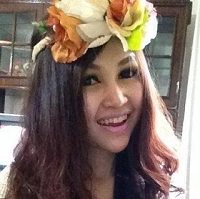 Contrary to popular opinion, Thai girls make excellent wives if you choose wisely. But don't select a long-term partner from a tourist area and hope for the best, it's far too risky. There are much better options online at:
I mention this because it's important to notice how quick so many of our fellow westerners in Thailand are to pass judgement. I suspect that these individuals are projecting themselves on other people and, knowing themselves to be creatures of the lowest form, they assume that everyone else is the same.
You can be sure that same sort of people who tore a strip off Graham Briar will quickly be drawing all the wrong conclusions as to the virtues of regular Thai girls in the face of incidents like that of Mr Toms and his former spouse.
Another reason to include the comparison between Mr Toms and Mr Briar is to highlight the stark contrast between the two men in terms of their marriages. Mr Briar had a successful marriage and lived with his lovely wife 'Pie' and his adopted son 'Fam' in Chiang Rai, the rural north of Thailand.
The couple did meet in Phuket where Pie held a respectable job, and I do generally include Phuket on the list of places to avoid if you want lasting romantic success, but in this case things worked out fine.
I encourage any readers who are attracted by the lure of a new life in stress-free rural Thailand to have a look at the YouTube channel Graham & Pie, but be warned that if you watch enough of the videos then you'll end up liking Graham, and you'll be saddened by his demise – he was an affable gentleman.
His joy for his life and his family comes through in his videos, and once you've grown accustomed to his videos, you're probably going to have a lump in your throat when his poor wife informs the channel viewers of his death.
I challenge anyone to look at the grief in Pie's face and tell me that her love wasn't genuine. She chose Graham despite the fact that he was practically penniless… her love for him was real, and her grief is real.
Unbelievably, one vlogger on YouTube who shall remain nameless went as far as to continue besmirching Graham's memory even after the proof of his demise was made public!
Conclusion
Don't let any spiteful fool tell you that Thai girls are no good and only interested in your money. There are plenty of tricksters out there, no doubt about that, but if you take your time and follow my Thai Dating Advice, you are much more likely to find a true-hearted woman than a devious gold-digger.
Assuming that you wish to avoid paying your membership fee to join the Pattaya Flying Club, you are well advised to keep your fantasies in fantasy-land. Pattaya is my favourite place on Earth, but it has its limits and it certainly isn't for everyone.
Lonely-hearts in particular should steer clear of its charms...
It takes a certain type of independent character to really enjoy life in sin-city for any sustained period of time, and that is especially true if you are going to refuse to get into any kind of committed relationship. Most guys do end up in some sort of relationship whether they intended it or not, and that's usually the start of their problems.
It's all too easy to fall into a honey-trap and, when it happens, the beginning of the end of your love-affair with Pattaya will commence… assuming that it hasn't already!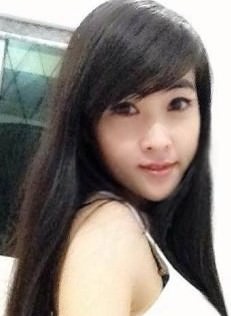 This lovely petite young lady, 28 years old and only 47kg, is looking for a western man to be her boyfriend. If you would like to meet up with girls just as lovely, you can with

My Recommended Dating Site: