Pattaya Dating & Marriage

By Phil from Canada

How do you go about the Pattaya dating game in order to find the perfect Thai girl? Is there such a thing as a perfect match? My name is Phil and I am a regular visitor to Thailand.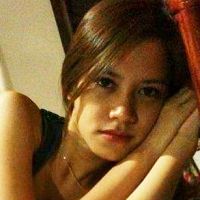 Why bother with the bar girls and hardcore hookers when you can meet someone much better online? If you prefer a more slow paced and intimate way of meeting ladies for sex and romance, you might be interested in checking out:
During my many trips I have dated numerous Thai girls. I first started meeting them in bars where they were paid to act as hostesses and were available as escorts. Pattaya girls are often desperate to meet a western man who can 'take care' of them…
This is, of course, by far the easiest way to go about finding a companion. From a male perspective, visiting a bar and finding a girl that you like is certainly a lot easier than trying to meet regular Thai girls.
I am the type of person who seems to fall in love rather quickly. Spending the night with a young, attractive Thai girl would usually mean that I would want to stay with her for a long time. Some of the relationships would work well for a while but every single one ended in unhappy circumstances.
There is an old saying amongst the expats here in Thailand. You can take the girl out of the bar but not the bar out of the girl. I have to say that this often seems to be the case.
When you first meet a girl who is working in a bar, everything is fun. The girl is happy that she is being paid. She does not want the arrangement to end so she does everything in her power to make you happy.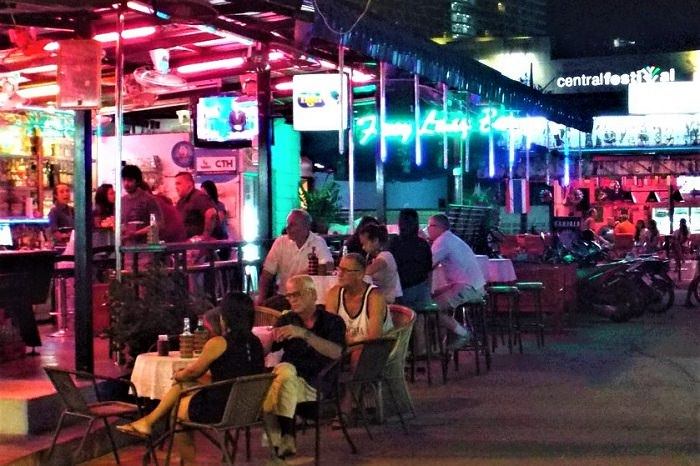 There's no denying that the bars in Pattaya are a lot of fun.
This is the typical Pattaya dating honeymoon period when everything in the world seems right. However, as the relationship progresses and things start to get a little more serious, things always seem to change. Maybe they begin to feel secure and believe that you will never leave them. I have thought about the reasons for this dramatic change in attitude many times.
I am still none the wiser.
There are many aspects that I considered. I think that when a bar-girl feels that you love her, she becomes complacent. She does not think that she has to put as much effort into making you happy.
Small things like cuddling up together on the sofa, showing affection in public (Editorial Note: regular Thai ladies will shy away from public displays of affection) and sex becomes less frequent.
As somebody that is very soft and caring, maybe my attitude makes me an easy touch. I am not particularly assertive and Thai girlfriends have often used this to their advantage by becoming bossy and controlling.

Choosing an attractive girl
From a personal perspective, I place huge importance on the appearance of a girl. If I'm not particularly attracted to them then I'm not interested.
I think that this is okay if you are visiting Thailand looking for casual encounters without commitment. However, if you want a relationship with a Thai girl then it is probably not the best choice. I used to visit bars and clubs looking for potential partners.
The main concern for me is looks. I am almost sixty years of age now but I enjoy the company of younger girls. Anything between the ages of twenty one and thirty is fine for me, and the Pattaya dating options that are open to us older westerners allow us to be picky.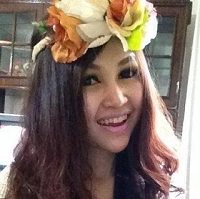 Contrary to popular opinion, Thai girls make excellent wives if you choose wisely. But don't select a long-term partner from a tourist area and hope for the best, it's far too risky. There are much better options online at:
I've never had problems finding willing partners when I visit bars so I always choose the most attractive option. The first couple of days are always very enjoyable. We'll both enjoy partying and visiting places and the sex is always very good. However, after these activities are over, what is there left to do?
I would find myself sat in the apartment with a girl watching TV. She would be on her phone talking to friends, listen to music or playing games. Sometimes a whole afternoon could pass without any conversation.
What has a western man approaching sixty years of age got in common with a much younger Thai girl? Not a lot. There are no shared common interests. Taste in music varies greatly, technology and fashion interests are not shared and preferred leisure activities do not match.
A Thai girl will quite happily put up with this for a while and be content with the situation. Thai girls are very easily pleased. Give them a TV, an internet connection, food and money and they are as happy as can be.
I always end up feeling frustrated.
There is simply no connection. I decided that if I was to find a suitable long term partner, I must change my way of thinking.

With Pattaya dating, personality is key
Having spoken to some of my friends who were in long-term relationships, the most common piece of advice was to overlook appearances and concentrate on personality. This was quite difficult for me to accept.
Clearly my current Thai dating strategy was not working because my longest relationship had only been for two weeks. One of my friends, Jim, agreed to accompany me around the bars and help me choose a suitable girl.
The first bar that we came to was full of beautiful young ladies that were beckoning us inside. I was already hooked and walking towards the bar when Jim grabbed my arm. Pulling me away from the bar he told me that this was my problem. I had already slipped back into my old habits.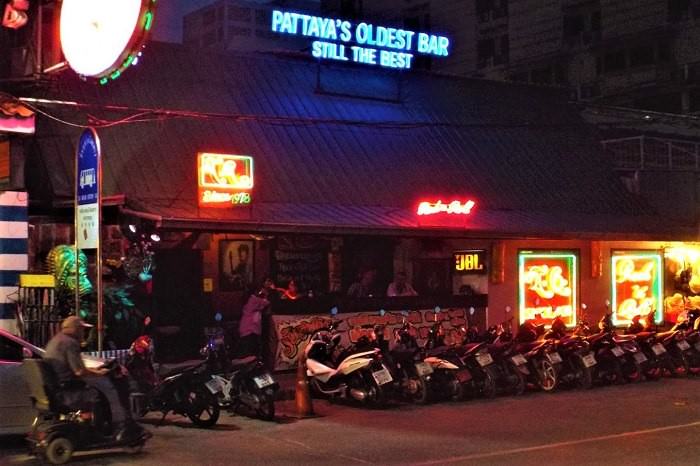 For rock music in Pattaya, the Tahitian Queen is a good venue.
I agreed to follow him and we made our way down a number of different streets until we found a bar that was a little quieter. There was a small selection of girls inside but none that I found particularly attractive. Jim asked me to give the place a chance so I agreed.
The first girl that approached me in the bar was maybe in her early twenties. I found her to be pleasant and she was definitely the most attractive girl inside. Jim was talking to the cashier working behind the bar and eventually another girl came over to me. Jen was certainly a lot older; I later found out that she was thirty five years old.
I did not find her attractive at all and was not interested in paying a bar-fine to take her out. Jim was adamant that I should get to know this lady a little bit better over a few drinks. Choosing your long-term Pattaya dating companion in an instant, based on appearance alone, is folly.
We stayed in the bar playing pool and I began to warm to Jen. She had a wicked sense of humour and was very sharp and perceptive. She asked the cashier to put a particular CD on which impressed me even further.
I've found that most young girls on the Pattaya dating scene are into hip-hop and RnB. Not to my liking at all. However, Jen liked rock music which is my preferred choice. We had a great time together and although I did not take her out that night, I agreed to call her the following day.
Jim made sure that I kept that particular promise and Jen arrived at my hotel late in the morning. We spent the day talking, swimming in the pool and drinking cocktails. We had so many shared interests and the conversation flowed freely.
She enjoyed scuba diving and had a genuine interest in motorbikes which are two of my favourite pastimes.
I had wasted so many years looking in the wrong places and for the wrong types of girls. Jen and I have been together for three years now and are planning on getting married soon. Finding happiness and a suitable partner has been a long journey but thanks to a little advice from my friends, I got there in the end.

Editorial Note
Whilst I agree with much of what you write, I really can't let the big mistake here slip under the radar; looking for a serious relationship with a girl that works in a bar is a really bad idea when it comes to serious Pattaya dating.
There are a few genuine ladies to be found there, and it may be that Gen is one of them, but the vast majority will lie and deceive their way into a man's affections. I don't mean this in a mean way; many Thai bar girls have got serious problems that only a wealthy benefactor can solve, many have children and/or parents to care for and they need the cash etc.
If it is long-term romance that you want, it is far better to do it in the same way that you would go about it back home. If you can target the workplace for your Pattaya dating exploits you'll be much more likely to have success long-term. Meeting friends of friends, or searching online dating sites are also much better options.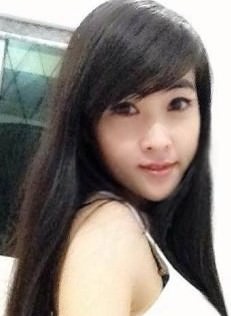 This lovely petite young lady, 28 years old and only 47kg, is looking for a western man to be her boyfriend. If you would like to meet up with girls just as lovely, you can with

My Recommended Dating Site: