Ladyboy Girlfriends

(How to meet online)
In this article I'm bring you a ladyboy girlfriend story about one western guy's efforts to meet transsexual girls via the online dating sites. His preferred site does not match my recommendation for such things but it's an entertaining read nonetheless.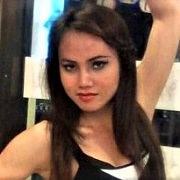 Long-term ladyboy dating success can easily be found in Thailand, but don't take silly risks in Pattaya, there are much safer options in other destinations. The list of advantages is long, and you're best opportunities are on:

Look out for my Key Learning Points at the bottom of the page if you are interested in following a similar path to meet ladyboys.
Also, my main page on this topic brings together all of my best advice about meeting, dating, and understanding transsexual girls in Thailand. You can read that article at:

---
A Thai Ladyboy Girlfriend Meeting
By Wesley (from the USA)
After a couple of online Thai ladyboy girlfriend disasters, with regard to finding someone who was halfway date-worthy on Craigslist, I'd more or less given up on the online route for finding any sort of meaningful romance.
I was actually mulling over how reasonable it might be to slip a note to one of the ladyboys who I might cross paths with on any given day, and maybe keeping a few such notes on me.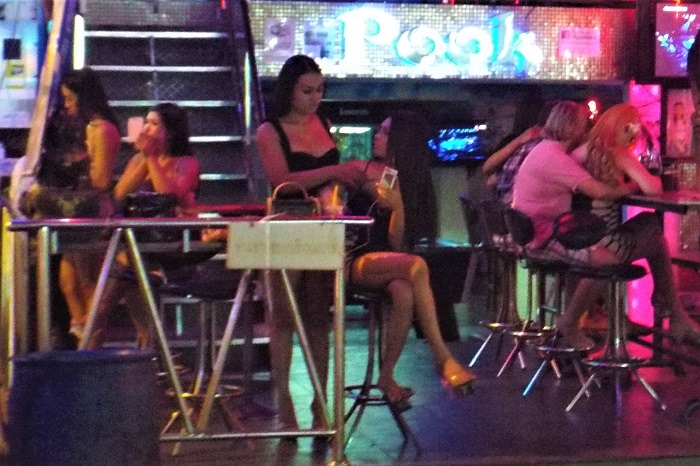 Finding a Thai ladyboy girlfriend for a week is easily done in the bars.
Before I'd had a chance to create any awkwardness and embarrassment with this half-baked tactic, a very open minded Thai girl I was dating suggested I check out OKCupid.
I developed a profile and poked around a bit, but the girl who'd recommended it to me was taking up so much happily given time that I couldn't have followed through with anything even if I'd found the time.
But, as these things will, it gradually cooled and I slowly resumed my search.
OKCupid was a far cry from Craigslist, which was honestly mostly ladyboys for hire, but it wasn't quite as easy to target my search. The site doesn't have any designations for transgender people, so they have to choose either male or female when they create their profiles.
At first, scanning through and looking at profiles of women, I noticed that occasionally I would spot a profile image or name that gave the person behind it away as a ladyboy, but there were plenty whose profiles I'd opened thinking they were girls and only learned as I read their self-descriptions that they were in fact ladyboys.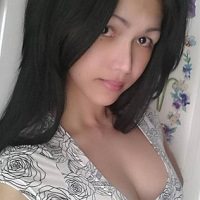 If you want to meet a ladyboy but also want to keep your privacy, far from the prying eyes of nosy onlookers, your best option is to use an online dating site. Happily for you, there are plenty of opportunities open to you on:
I also managed to find a few profiles of ladyboys listed under 'men' but that was more effort than it was worth really.

Finding a Thai ladyboy Girlfriend Online...
I didn't rush into things here though, not like I had with Craigslist.
First, these seemed like an entirely different cross-section of the Thai Ladyboy community. These girls had degrees, high paying jobs and, if the pictures were anything to go on, much nicer condos than me.
Many of the girls who were turning up in my searches were beyond passable, they were perfect visions of femininity and had a beauty that made me ache with the knowledge of it. Some were quite eloquent and at least claimed a broad range of real interests, interests not too far afield of my own.
Ladyboys who read science fiction books and listened to jazz fusion, were excited by intellectual discourse and knew the difference between instant coffee and coffee, and who could walk away from any beauty contest with the crown and bouquet were honestly frightening.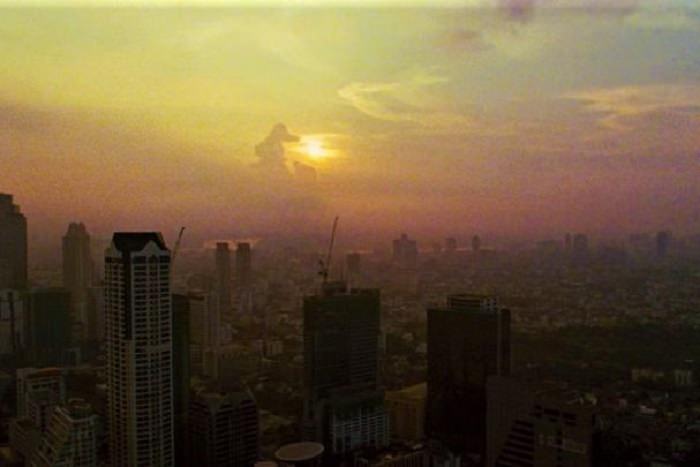 Bangkok, home of many a ladyboy experience...
Ordinary women who are that finely tuned are frightening, and the seeming relative rarity of such a Thai ladyboy makes approaching someone even scarier. At first I hunted like a beast of the savanna, finding those girls who I was least intimidated by and expecting my pursuit of them to be that much easier, like pouncing on the wounded calf.
This turned out to be a bad idea; while I was right in assuming I'd not have too much trouble getting my foot in those doors, I hadn't planned for what I would do to open the doors completely, or what exactly would be the consequence of passing through them.
What I found was that, with the typical potential ladyboy girlfriends that I was meeting on OKC, there was an extended period of chatting through email and messenger before any actual dating would occur.
This became a problem in those cases where I had absolutely nothing in common with someone save sexual desire. It was horrifying having to fake the dialogue and knowing exactly why I was doing it and how far I was going to take it, and the sort of effect this might have on the ladyboy I was stringing along like this.
Some did cut straight to the chase, but that made me suspicious.
I needed to think critically about what I was doing, and why I was doing it. I decided that if I was serious about finding a casual Thai ladyboy girlfriend who was compatible with my personality, I'd need to narrow my search down to those whose profile questions suggested they were more interested in sex than romance.
I did not do this because I was looking for quick hook-ups, but because I assumed that those ladyboys might be more inclined to move things along to an actual meeting if the first few volleys of text communication went well. And since things can fall apart completely within the first few minutes of the actual meeting phase of things, I didn't want to invest huge amounts of time in the preliminary formalities.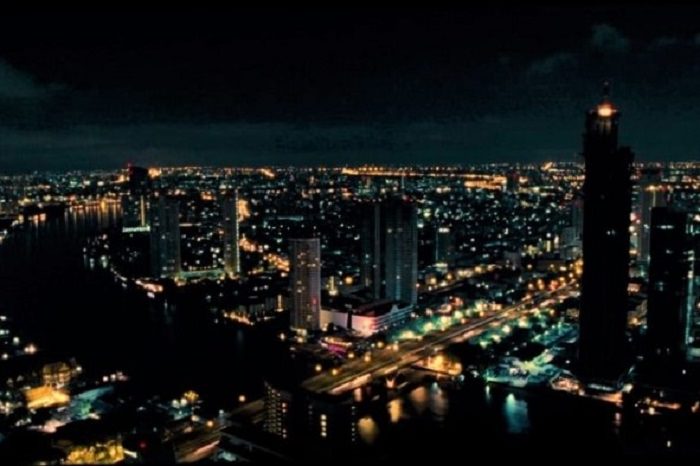 Bangkok has better opportunities than Pattaya if you want a lasting romance.
I also made some consideration of their employment, if they'd mentioned it. Being self-employed makes it difficult for me to sync myself up with someone who lives with 9-5 expectations. I don't spend the little spare time I have watching television, and I don't want to deal with a ladyboy girlfriend who expects a massive amount of unproductive hanging around together every evening and weekend.
Finally I'd narrowed the field down to 3 ladyboys, all Thai, who I was chatting with and it was time to take the whole thing beyond the hypothetical.
Again, it was harder to rush in than it had been with Craigslist. The assumption that there was so much potential for real relationships to develop made every move I made seem more significant, but I hadn't come this far not to try to go all the way.
I arranged a meeting with a ladyboy named Mina, who operated her own decorative plant shop, at a place called The Brew Pub.

Meeting up with Mina
The bar was in a sort of basement, down a wide set of broad tile stairs that emptied right out onto the sidewalk. There was a large landing at the base of the stairs in front of the pub. Mina was standing there in a long, tight, silver gown with a split running up the side of her right leg that left the fabric hanging off of her beautiful caramel thigh in a very suggestive sort of way.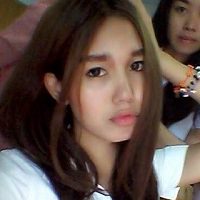 There is plenty of bad press about the ladyboys who 'work' on Pattaya Beach Road, and even in the bars on occasion. Don't worry, you can safely and discreetly meet regular, non-working, ladyboys online with:
Her hair was long and black, hanging loosely around her shoulders, a few strands dangling in front of her soft, round face.
Mina didn't recognize me until I was near the bottom of the stairs, and she looked up at me with a start when she did, but she smiled and the expression on her face seemed to say that she was still happy she'd come out to meet me.
She was a very short ladyboy, which is hard not to love, and I felt myself growing more attracted to her as each step brought me closer. As I got close to her I fumbled in a way that I probably hadn't fumbled since I was teenager.
I couldn't figure out how to greet her properly.
I said high and waved, then started to extend my hand for a shake but changed my mind mid-downswing from the wave. Then I wondered if a light hug was too forward and inched a bit closer before she saved me from the consequences of whatever poor decision I was on the cusp of making.
"You're five minutes late" she said with a sprightly, almost laughing voice. Then she hooked her arm through mine and dragged me towards the door by my elbow saying, "let's sit down, I'm thirsty".
We got a booth along the back wall and were given menus. It was a bit late for a meal, so we agreed to share a few appetizers over our drinks. She didn't waste any time on the usual conversation points and cut straight to the chase.
"I love my job," she said, "but it keeps me so busy. No one ever understand me and want too much time, too much attention, and are too much jealous when I spend time with work and not them. Too many foreign guys I try to date just want to have sex and don't want to know really me. I don't want much right now. I just want to be close to someone but also have enough space for me. Sorry I'm so direct"
Thai Dating Mega Book
For anyone who wants to impress the loveliest ladies in Thailand, and win their hearts, my instruction rich mega book is here for you: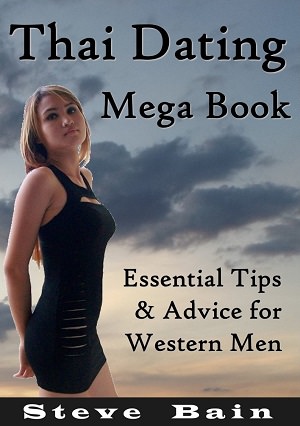 Find beautiful, trustworthy girls for long-term romance, or fun-loving ladies for casual sex with no-strings attached.

Learn all about Thai Dating Culture, what to talk about, what to avoid, how to present yourself, and how to impress.
Comes with my ongoing support, i.e. you'll be able to ask me questions and get my answers.
ONLY $27.00
She giggled and peaked expectantly up at me from behind the rim of her glass. "Not at all" I replied with a cocked eyebrow, "saves us all kinds of valuable time." I smiled at her and she smiled back and I could feel the first waves of mutual electricity forming between us.
There was a quiet folk/classic rock act on the stage up front, some guy with an acoustic guitar singing western classics. But it wasn't so quiet that conversation across the table was easy.
"I'm having a hard time hearing," I said, "do you mind if I move a little closer to you?" She looked at me with a smile that resounded with yes, so I pushed my way across the leather bench wrapping around the inside of the booth and up to her side.
"I'm glad I came to meet you" she said. "I think we are looking for a same thing, don't you?" I shot her a twinkle from my eye "Do you know this song?" "I hear it too much, leaw!" She looked up with a mischievous smile, "I wish it weren't here!!!" "Yeah," I chuckled back, moving closer again. "Floyd's overrated. I think we're going to get along just fine."
The End
---
Key Learning Points about Ladyboy Girlfriends:
There are all sorts of opportunities online to find a Thai ladyboy girlfriend. I'm not at all familiar with OKCupid, but I do keep up-to-date on the Thai focused dating sites.
The idea that Wesley had of making contact with ladyboys in passing on the street was not actually a 'half-baked tactic' at all; it's actually a good way of going about things. However, you would need to employ this idea with delicacy because it is very easy to cause embarrassment (much more so than in the West).
Since many Thais are very shy, it would be a good idea to approach someone indirectly e.g. if she was accompanied by a friend, and you got the opportunity, you might approach the friend first and make your interest known.
The friend would carry the message for you and take things from there. This is a typical way of doing things in Thailand.
Whilst, according to Wesley, looking for a ladyboy girlfriend on OKC often led to an extended period of chatting before any actual dating occurred, things can progress very quickly on the Thai dating sites.
A period of messaging of about 2-weeks is just about ideal, but you can shorten that easily enough. For example, you could state that you are currently in Bangkok but will be leaving soon so can we meet up now.
As is common in the West, meeting in a bar is also common in Thailand. The venue should not be too up-market and it should be easy to travel to and from.
Choosing somewhere that you can entertain yourself whilst you wait is always a good idea because your average Thai ladyboy has just as poor time keeping as your average Thai lady (despite Wesley being the one who was late in this example).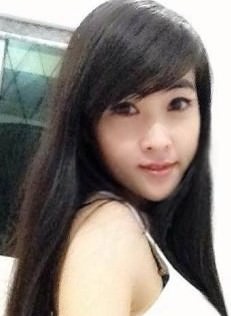 This lovely petite young lady, 28 years old and only 47kg, is looking for a western man to be her boyfriend. If you would like to meet up with girls just as lovely, you can with

My Recommended Dating Site: