Koh Samui Girls & Fun Times
Koh Samui girls fall into two main camps – those who were born and raised on the island, and those who have travelled there for work in the tourism industry. In 2006 the population of Koh Samui, Thailand's second largest island after Phuket, was around 30,000.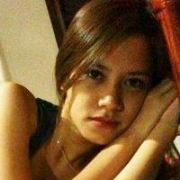 Modern technology is having a big impact on the bars in Thailand... the best girls have always been reluctant to work in bars for fear of being seen by someone from their hometowns, but there are lots of girls online at:
Since that time it has grown to around 63,000, and it has caused some friction with the locals.
Tourism is the now the biggest industry on the island, and it seems set to increase its dominance with recent developments primarily geared towards tourism expansion. However, some of the local people feel that the benefits of this growth have done little to improve their own lives.
Tensions between the indigenous Thais, the new Thai arrivals, and the huge tourist inflow since the 1980s, has led to some serious problems on the island and surrounding smaller islands.
There have been many murders, rapes, shootings and other violent incidents that remain unsolved years after these crimes were originally committed. The most recent high-profile incident hit the global media a few years ago when a young British couple were murdered on Koh Tao, just to the north of Koh Samui.
As scary as this is, I wouldn't let the crime level deter you too much from holidaying there. Many thousands of tourists travel to the island each year and the vast majority of them experience no trouble whatsoever.

Who would link a scenery like this to a spate of violent crimes?
However, if you are hoping to meet some local Koh Samui girls and spend the rest of your life with one of them on the island, then it makes a lot more sense to be aware of the simmering local tensions.

Koh Samui Bar Girls & Nightlife
The nightlife is concentrated on two main beaches, Chaweng Beach and Lamai Beach. Chaweng is the busier, louder option and it attracts a slightly younger crowd.
I should point out here that if it is nightlife that you are looking for, there's nothing on the island to come anywhere close to what you get in Pattaya, and even Patong in Phuket is a lot bigger.
There are far fewer Koh Samui girls working in bars & clubs because there are far fewer bars & clubs to begin with. Koh Samui, and nearby islands, appeals more to couples or to younger men that want to dance on the beach all night and try to score with fellow lady-travelers.
There's a much smaller P4P scene there, so keep that in mind if you are hoping to meet up with some Koh Samui bar girls. In all honesty, although you might read differently elsewhere, I think that Koh Samui is more of a place to take a lady rather than a place to meet a lady.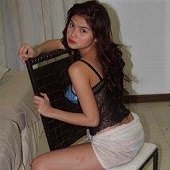 The vast number of Thai nightlife venues to choose from will give you plenty of opportunities to meet girls. But, if you prefer a more slow paced and intimate way of meeting ladies, you might be interested in checking out:
If you are traveling to Thailand alone, and you're determined to visit the island, you might want to have a look at my online strategy for meeting a Thai girl somewhere else, such as Bangkok, and then whisk her off on holiday with you.
There are some Koh Samui girls online, but the number of girls that you'll find living on the island is much smaller than you'll find living in Bangkok.
Just to the north of Koh Samui is the popular 'full moon party' destination for young revelers, back-packers and the like, i.e. Koh Phangan. Visitors to this island are famous for their love of partying the night away on idyllic beaches. The Koh Phangan girls on the other hand, at least the Thai girls who are there, tend to be hookers hoping to meet up with the holidaymakers.
From what I gather the local hookers don't tend to enjoy too much success because most of the tourists are young, and more interested in hooking up with each other…

Koh Samui women; my romance
By Axel (from Prachuap)
I was about to have my first experience with a Koh Samui lady – I had just traveled from Indonesia with two Dutch backpackers that I met at a guesthouse in eastern Java, and we'd hit it off really well like young guys do.
On our way, we talked a lot about the girls on Koh Samui, in the way that young guys do.
Even though the island is not that developed, we decided to stay away from the popular beaches. In the end, we checked into some nice bungalows by the beach. Thomas and Fredric shared a bungalow while I had my own.
There were only about 8 or 10 bungalows and we almost had the entire place to ourselves - there was just one other western couple staying on the premises. It was quite isolated, in between the small port town and the touristy spots and, as far as Koh Samui women are concerned, we were a little concerned that it might be too remote to make any romantic acquaintances.
There was a restaurant/bar on the premises and we were told that there were other places to eat and drink within walking distance. The first evening we ended up staying at the bungalows after the long trip from Singapore to Surat Thani, by bus, and from there onward by ferry to Koh Samui, we needed to rest more than anything.
Full moon parties are the standard form of nightlife entertainment here.
The Thai food at the restaurant was great. The three of us agreed that the young woman who took our orders was pretty and exotic. She waited tables and worked in the bar. The way she walked and smiled was really carefree and easy. What's more, her English accent was so cute. All in all she was like a doll with shiny long black hair.
That night we had a few beers after the meal. As usual, we were chatting about Thai girls and how to get them on the hook. Thomas, the youngest of the Dutch guys, was getting quite intoxicated by the alcohol and the waitress, so he moved over to the bar counter to chat with her. When he came back he broke the news that her name was 'Too', how cute is that?
Late the following morning, we strolled on the beach after breakfast. We were totally obsessed with the Koh Samui women but, to our great disappointment, our favorite waitress Too hadn't showed up for breakfast.
That afternoon we walked from the bungalows for about a kilometer to some nearby restaurants and bars. The only women there were the ones that waited tables and made drinks.
The bars were anything but busy, but we had a long drinking session before we walked back to the bungalows on a narrow road. It was late at night and pitch black outside – there wasn't a single lamp-post along the way.
One or two days later, my travel companions checked out to go to Bangkok. I wasn't planning to stay on much longer myself, considering how quiet the place was.

One-on-one
Now that I was on my own I spent most of the time around the bungalows and on the beach. I started to read a book that I had picked up in Bali. Not that I was a big reader, but I needed something to do.
One evening 'Too' the exotic girl at the restaurant who I had never really talked to, asked for my name. It was great to hang out by the bar counter, sipping on a beer, chatting with this charming young woman. Just looking at her beautiful face and eyes, and hearing her giggle, turned me on.
We were alone at the bar since the other guests had retreated to their rooms. Out of the blue Too asked me, "You like Thai lady?" I said yes, and she replied, "Sure?" giggling suggestively. I was starting to catch the drift; Too was readily available.
We talked about a lot of different things. She had only worked at the bungalows for about two months and enjoyed the work. In her previous job, which was at a noodle restaurant in the small port town, she didn't get along with the boss. Too told me that she grew up on Koh Samui and absolutely loved the island.
She asked, "You want to go special place?" I didn't quite understand what she meant, but how could I not say yes, so I nodded. With a big grin on her face, Too said, "Tomorrow go beautiful waterfall!"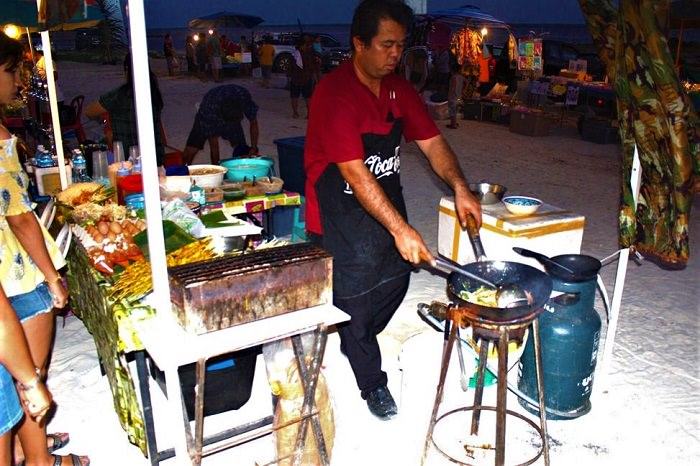 A simple Pad Thai food outlet right on the beach.
Quite early the following morning I was woken up by someone knocking on the door. Half asleep I opened it. Too was standing there laughing and saying, "Go picnic waterfall!" I told her that I was really happy to see her and just had to wash my face and put on a t-shirt.
She'd brought an extra motorbike helmet for me, what a considerate gesture. As we drove off on her scooter, her silky hair brushed against my face. I couldn't have asked for more. Koh Samui girls, this one at any rate, were proving to be very interesting. She was so natural and easygoing, my heart was wide open.
After a 30-minute drive along the winding roads we arrived at a lovely waterfall, nestled in a thicket of trees. First we had a look around the waterfall and the pristine pool of water. The place was so peaceful. Too had brought a small round cooler box and a white canvas to sit on. She looked really excited when she placed the canvas in the grass. It was nice and shady. In the background we could hear the sound of water crashing onto the rocks.
We were totally alone in this magical spot.
Too had bought sticky rice, grilled in bamboo, and prepared some refreshing cut fruits. When I thanked her for bringing me here she gently leaned forward and gave me a fruity kiss, on the lips. I wasn't prepared for it and probably looked like a bit of a gimp. All I had to say, to make her start laughing again, was "soft lips!"
The excursion was nothing but a success and made for a promising start for our relationship. Too had to go to work, so after about an hour at the waterfall we slowly drove down the hill. I have to admit that pressing against her back, whilst sitting on the scooter, made me feel good.
That evening I had a spicy meal at the restaurant and chatted with Too at the bar counter. I told her that I wanted to give her a present, for the wonderful excursion to the waterfall. I asked her what she'd like and she smiled, and in her soft voice she said, "I sleep your room." She wasn't laughing as usual, I could tell by the look on her face that she meant business.
I couldn't believe what I was hearing, from my limited experience I'd quickly decided that Koh Samui women were out of this world. Too made me feel like I had poked my head into paradise, and I loved everything about her.

Cost of Living on Koh Samui
Overall, the cost of living on Koh Samui looks much cheaper than Bangkok, especially when it comes to renting a property. The figures provided via the link are not completely reliable because they are based on a small sample size, but despite that it does seem likely that most costs are comparatively low.
The reputation that Koh Samui has for being a relatively expensive holiday destination may be true in some ways e.g. the average hotel is modern and of a better quality, hence relatively higher costs. Restaurant/bar food and drink costs look higher too, but long-term accommodation costs look nice and cheap. Also, since the island attracts so many back-packers, there are provisions for people on a budget.
There is one extra cost to consider, the flights to the island tend to be quite expensive, and your other travel options for getting there are not really viable.

Thai Dating Mega Book
For anyone who wants to impress the loveliest ladies in Thailand, and win their hearts, my instruction rich mega book is here for you: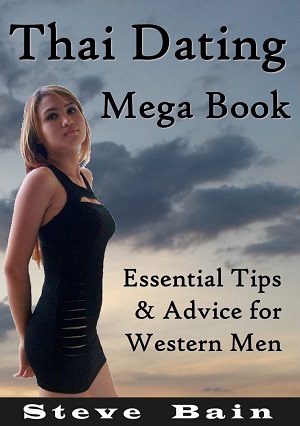 Find beautiful, trustworthy girls for long-term romance, or fun-loving ladies for casual sex with no-strings attached.

Learn all about Thai Dating Culture, what to talk about, what to avoid, how to present yourself, and how to impress.
Comes with my ongoing support, i.e. you'll be able to ask me questions and get my answers.
ONLY $27.00
Final thoughts about Koh Samui Girls
I must admit that of the main Thailand destinations that westerners go to, Koh Samui appeals to me the least, and this may have fed through in what I've written here.
The Koh Samui girls, nightlife, and general way of life has appealed to plenty of other people and for many tourists it features at the top of their wish-list as a place to be, so you might want to read more widely before discounting it from your list.
Regardless of the varying opinions, the main points that I've written about are factually based, and if you are a single gentlemen over the age of about 40 then it's more likely that you'll have more fun in a different location.
As an alternative to Koh Samui, Phuket enjoys many of the same attractions whilst also having a more varied entertainment scene. Personally I believe that it is a much better choice for most of the men who are looking for somewhere with a touch of class and plenty of stunning scenery.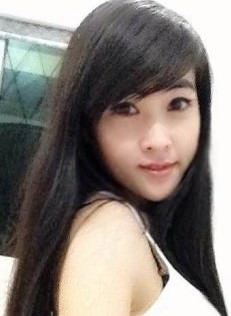 This lovely petite young lady, 28 years old and only 47kg, is looking for a western man to be her boyfriend. If you would like to meet up with girls just as lovely, you can with

My Recommended Dating Site: