Pattaya Dentists

Pattaya Dentists overview; before getting into the meat of the subject lets just answer the first basic question - why choose Pattaya instead of a dentist back home.... or a dentist elsewhere in Thailand for that matter!
There are two reasons; firstly there's the cost of treatment. Thailand in general is a lot cheaper than in the rich western world, and that is also true of dental care.

If you need treatment costing anything substantial e.g. two or three thousand US dollars, you will probably find it cheaper to come to Thailand and get your treatment even after adding the cost of flights, hotels and the rest.


This kind of Thailand Medical Tourism is common and it is growing all the time; click the link to read more about it.
Example of typical Pattaya dentists costs for treatment:
Check up & treatment plan 200 baht/visit
Dental x-ray 200 baht/film
Teeth cleaning & scaling 1,000 baht/visit
White fillings 1,000 baht/tooth
Complete denture 10,000 baht/piece
Resin composite crowns (tooth colour) 5,000 baht/unit


The second reason is that, within Thailand, the 'dentists Pattaya' option tends to be cheaper than for other main tourist areas, so you can save even more money by coming here. On top of that, you get to enjoy a holiday in the best nightlife and girls orientated party town in the world. Check out my Pattaya Nightlife section and my Pattaya Girls section for more information about the kind of fun available! Don't go thinking that the nightlife and girls is all Pattaya has going for it though; it really is a fantastic, low cost, place to visit for all manner of reasons.

Pattaya Dentists; quality of care
Before my first experience of treatment by a Pattaya dentist, I was quite sceptical about the standard of care I might receive. I based this on an experience I had received back home in the UK years ago. I'll explain.
Whilst eating something, can't remember what, I broke a tooth. It's not easy to find a dentist in the UK (government supported ones that is, there's no problem if you want to pay ridiculously expensive private sector fees) but, after a few days of searching, I found one that would accept new National Health Service (NHS) patients, so off I went to see him. On arrival for my check up, there was not a single other customer waiting to be seen! This did raise my suspicions at the time, but my tooth would not listen to my objections, it over-ruled me and demanded treatment!

After the check up, I had to arrange another appointment, which I did. On returning, shock horror, once again not a single other person waiting to be seen! You need to understand that this is unheard of; there has been a serious shortage of dentists in the UK for as long as I can remember! This, of course, means that the ones we do have are really busy.... but not this guy for some reason?

Seven fillings needed was his diagnosis! Even at an NHS dentist that meant over £320 (about 16,000 baht at the current January 2013 exchange rate). I had never needed anything like that before and I'm sure he was just creating work for himself! After a couple of years the fillings started to fall out and I've since had them all replaced!
Why am I telling you about my UK experience? Because it made me think that I would get at least as bad a service in Pattaya. I need not have been concerned. I have been several times and on each occasion I have been able to walk in off the street, get seen straight away, and get a clean bill of health (the odd requirement for cleaning/scaling aside). The Pattaya dentist practice that I go to is clean and modern, and it is staffed by efficient friendly people; when you live in Pattaya you quickly learn where to find quality care.

Many Pattaya Dentists are educated and trained in western countries, and many are at least as good as you will be used to back home. I know of one person who has had a filling in Pattaya (actually a replacement of a metal coloured filling with a white resin filling) who tells me that it was not at all painful and that he was treated very well. The cost... 1,000 baht; a fraction of the cost back in the UK.

Pattaya Dentists; final thoughts
All Pattaya dentists are much cheaper than what you will find in rich western countries and the quality of care that I have received has been very high.
I have heard some negative reports though, so you should do your own research on this one and check out the local forums for relevant discussion threads. Don't be too put off by anything bad that you read, there are a lot of negative people in the world that just love to criticize - my advice is to take whatever you read on balance from a wide range of people.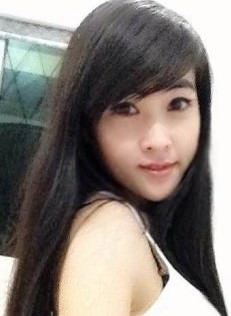 This lovely petite young lady, 28 years old and only 47kg, is looking for a western man to be her boyfriend. If you would like to meet up with girls just as lovely, you can with my:
Recommended Dating Sites: