Cute Thai Girls in Pattaya

Since there is quite a lot of information about all the cute Thai girls working in Pattaya, on various pages of my website, I thought I'd provide a page that briefly summarizes some of the common differences that distinguish between them.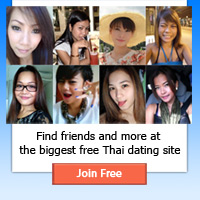 The thoughts here are only broad guidelines and, obviously, each girl is an individual and should be treated as such.

With that in mind, just take the information here as a something to be aware of generally rather than something that applies in each and every case.



Cute Thai Girls; differences in working practises

Soi 6 Girls make their money by targeting lots of customers on a fast turnaround basis. Liaisons here are almost always 'short-time' liaisons and they are quite low cost. The girls get lots of customers and many have regular custom from local expats. There are some cute Thai girls in amongst the workers in soi 6 which leaves some visitors wondering why they choose to work at low pay rates compared to gogo girls. I think that many girls just choose to work in the same places that their friends work. Others may be a little too shy to work in a gogo bar

Pattaya Bar Girls operate at the opposite end of the spectrum to Soi 6 girls in that they are not usually going after the short-time customers as a preference. They usually prefer to go with a customer for the whole duration of his vacation if possible. These girls will try to become the girlfriend of the customer and maintain a relationship after his vacation has ended. The customer becomes known as a 'sponsor' at the point that he starts sending money to his new girlfriend from overseas. It is usually bar girls that are involved in all the tragic love stories you here about between Westerners and Thai ladies.

Gogo Girls, like the Soi 6 girls, are also looking to cash in on short-time arrangements and the prices they charge are much higher. There are some very cute Thai girls working in the Pattaya gogo bars and they can tempt all but the most virtuous men into a quick liaison! Overnight stays are also fairly common with gogo girls, but they usually ask for a high payment. That's especially true if the night is young because heading off early means that there is a loss of potential short-time business.

Beach Road Girls are the most unfortunate of all the working girls in Pattaya in that they are often the least attractive. You won't find many cute Thai girls amongst them and many of the girls are older than the other girls in Pattaya. There is a greater danger of being tricked by one of the beach road girls compared to other girls. That's because there is no location to which you can return in the morning to register a complaint. The beach road girls usually target either the highly intoxicated tourists exiting Walking Street, or they go after the least wealthy visitors and locals.

Disco Girls; you will meet some Thai hot girls in the discos around Pattaya and they are not usually full-time working-girls. There are some bar girls amongst them that wander off to a disco late on to try and land a customer if they were unsuccessful at their bar, but there are also some less travelled girls to be found. The Thai hot girls that you find here are usually the part-time working-girls; many of them are university students that are looking for an income top-up by finding a Western boyfriend. Like the bar girls, they usually prefer to arrange a lasting relationship where the foreigner ends up becoming a sponsor.

Pattaya Escort Girls are unique in that they are the most expensive of all the girls and their services sometimes cater to more of a fetish audience. They are useful to some customers in that they offer a more discreet service. Outcall services can be arranged where the girl will meet you at your hotel, so some people prefer this if they want to maintain their privacy.






Return from Cute Thai Girls to Main Blog Page


Return to Pattaya Adventures homepage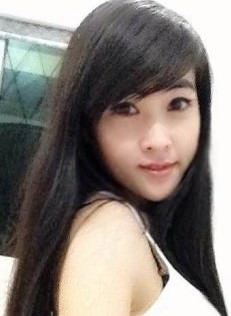 This lovely petite young lady, 28 years old and only 47kg, is looking for a western man to be her boyfriend. If you would like to meet up with girls just as lovely, you can with my:
Recommended Dating Sites: