Condos in Jomtien, Pattaya
I've found that the condos in Jomtien are amongst the most attractive condos in Thailand from the perspective of an investor. The area is popular with expats living in Thailand and holiday-makers alike, and selling prices are low. Rental prices are also low, but they don't seem to fall as much as prices do, which means that there are often some good rental yields to be earned here.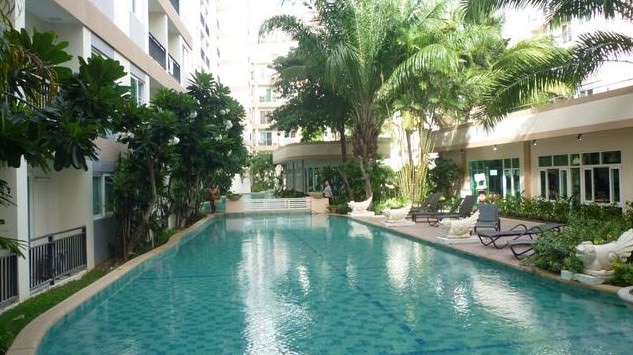 The property here comes with 36spm of floor-space and, importantly, it comes with a separate bedroom. Most of the condos in Jomtien that fall into the same price-range that this property falls into do not offer a separate bedroom, they are more often of the less desirable studio variety.
One of the keys to finding a good investment is to try and find out what sort of rental income can be earned on a property and use that as a starting point to calculate what you would be prepared to pay for any given property. As a rule of thumb I simply take the monthly rent and multiply it by 100 e.g. for a condo that rents out at 10,000 baht per month, I would consider paying around 1m baht to purchase it.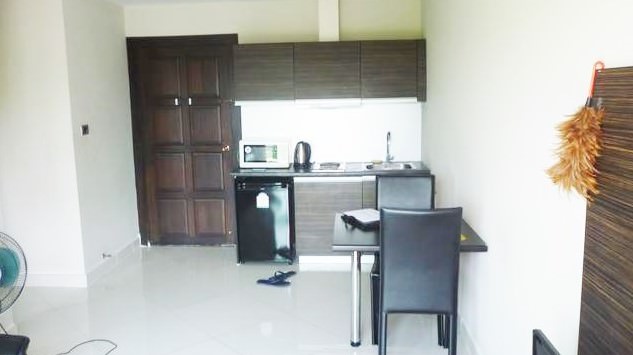 It's quite easy to do this with condos in Jomtien and elsewhere because, by their nature, any given unit is just one amongst a number of identical units. All you need to do is find out what similar condos rent out for and use that as your baseline. For the property featured here, there is an identical property in the same development that is up for rent at 12,000 baht per month.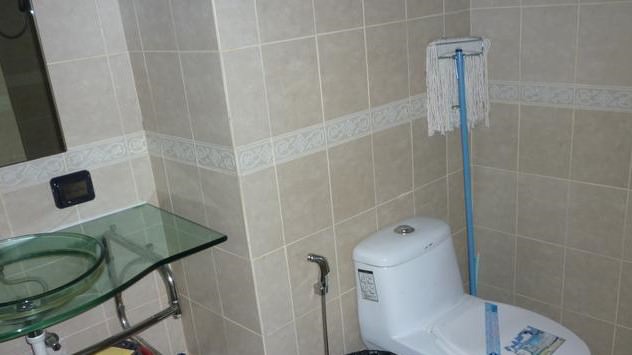 Using my valuation method, that means that I'd be looking at paying somewhere in the region of 1.2m baht to acquire this property. Now, the actual asking price for this property is only 1m baht - so you can see why I might start looking at it a little more closely! Naturally, I wouldn't offer the full asking price, I'd talk to the agent, put in a lower offer, and see what happens.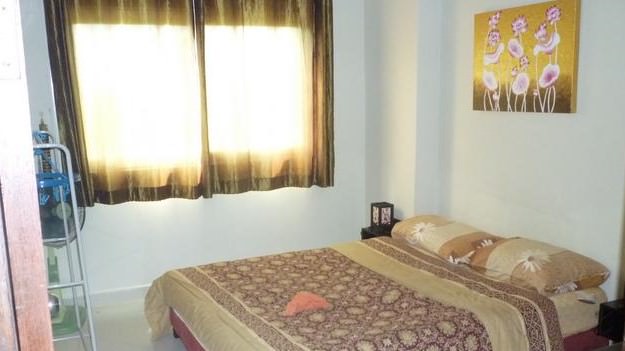 Even if I was unable to get any price reduction at all I might still want to go ahead and buy this one, I think that it is certainly one of the better condos in Jomtien from an investment point of view. The only thing I'd need to do is visit the place and get an idea of whether or not the area has a good occupancy rate. I'm not concerned about the rent being to high, I'd be very happy to receive only 10,000 baht per month, but I'd want to feel comfortable that the condo is in a location that is close enough to local amenities and so on. If it is in the wrong location, it might be difficult to find tenants for it.

As it turns out, this condo is located not too far from the beach, and within easy walking distance of the main nightspot in Jomtien, so this ticks all the right boxes for me. As explained in my article about Pattaya property Investment, if I could find 3 more condos in Jomtien that are as good as this one, I'd be able to generate enough income from them that I'd be able to rent a really nice house or condo for myself, and that's a much better idea than paying way over the odds to buy such a place outright.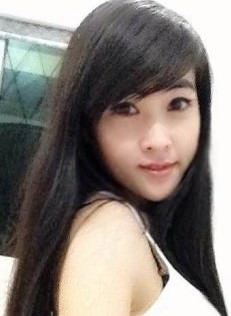 This lovely petite young lady, 28 years old and only 47kg, is looking for a western man to be her boyfriend. If you would like to meet up with girls just as lovely, you can with my:
Recommended Dating Sites: